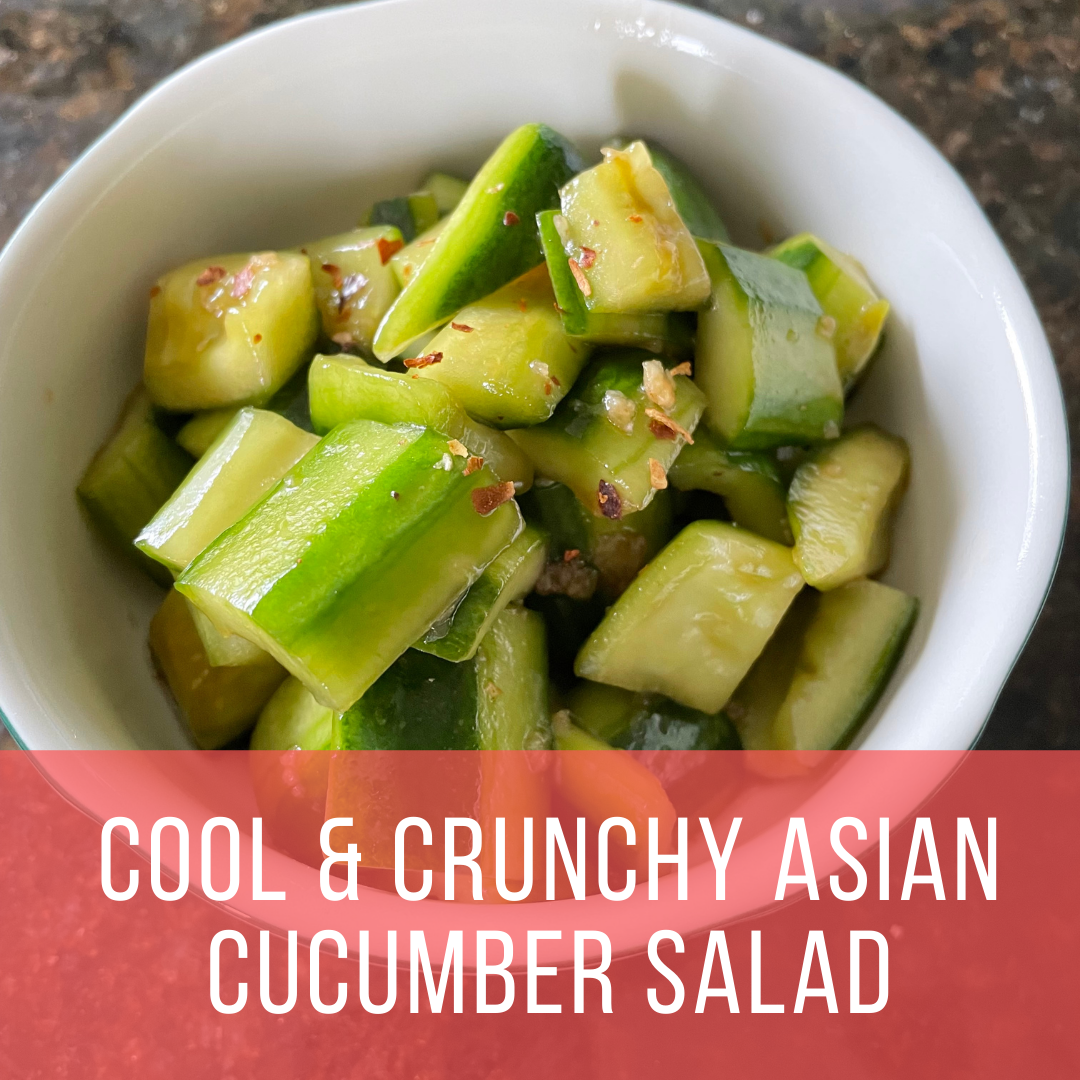 I love summer so much but when it's hot and humid out, the last thing I want to do is turn on the stove or oven. Luckily, my garden is not letting me down and right now—my cucumbers are growing like crazy! They're the perfect vegetable for summer, thanks to their high water content and cool, refreshing taste. Growing up on Martha's Vineyard, my Chinese mom would always mix up this quick salad with fresh cucs from her garden. Removing the seeds is key if you're like me and want your cucumbers extra crunchy.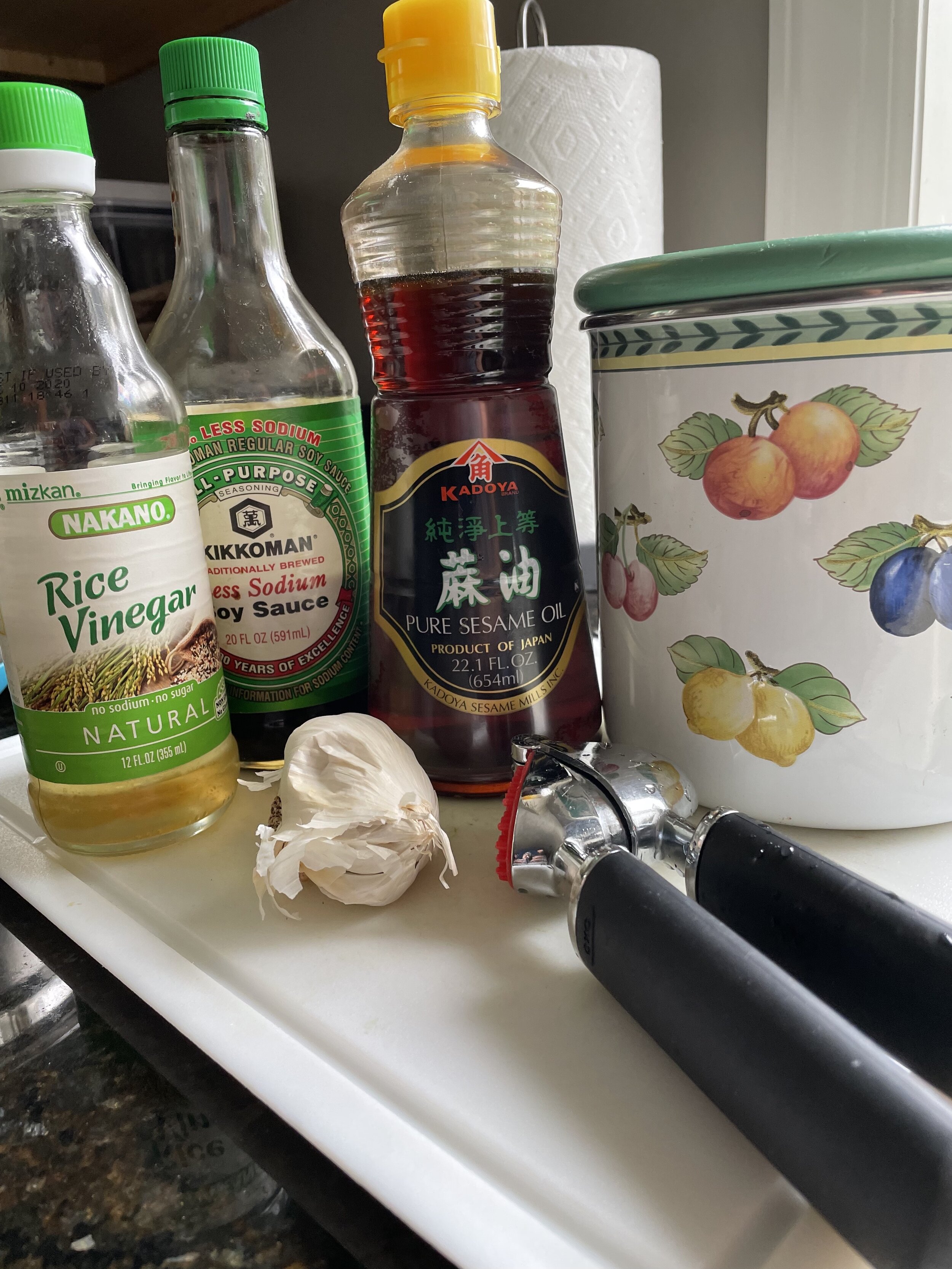 Ingredients
4-5 Persian cucumbers or 1 English cucumber
2 garlic cloves (crushed, sliced, minced or pushed through a garlic press—see note*)
2 tsp sesame oil
2 tsp soy sauce
2 tsp unseasoned rice vinegar or Chinese black vinegar
1 tsp sugar
kosher salt and red pepper flakes, to taste
Directions
Peel off alternating strips of skin to help the cucumber absorb the flavors of the ingredients faster. Looks fancy, too!
Scoop out the seeds, then cut the cucumbers into bite-sized chunks, about 2" long.
Use your hands to toss cucumbers with a sprinkle of kosher salt. Let rest in a colander set over a bowl for 15-20 minutes to help draw out liquid.
Quickly rinse the salt off cucumbers and pat dry.
Mix in the garlic,* sesame oil, soy sauce, vinegar, and sugar. Toss to combine.
Season to taste with salt and red pepper flakes.
*If you're a garlic fan like me, mince it or use a garlic press. To go easier on the garlic taste (and subsequent garlic breath ?), crush it with the back of a knife or thinly slice it.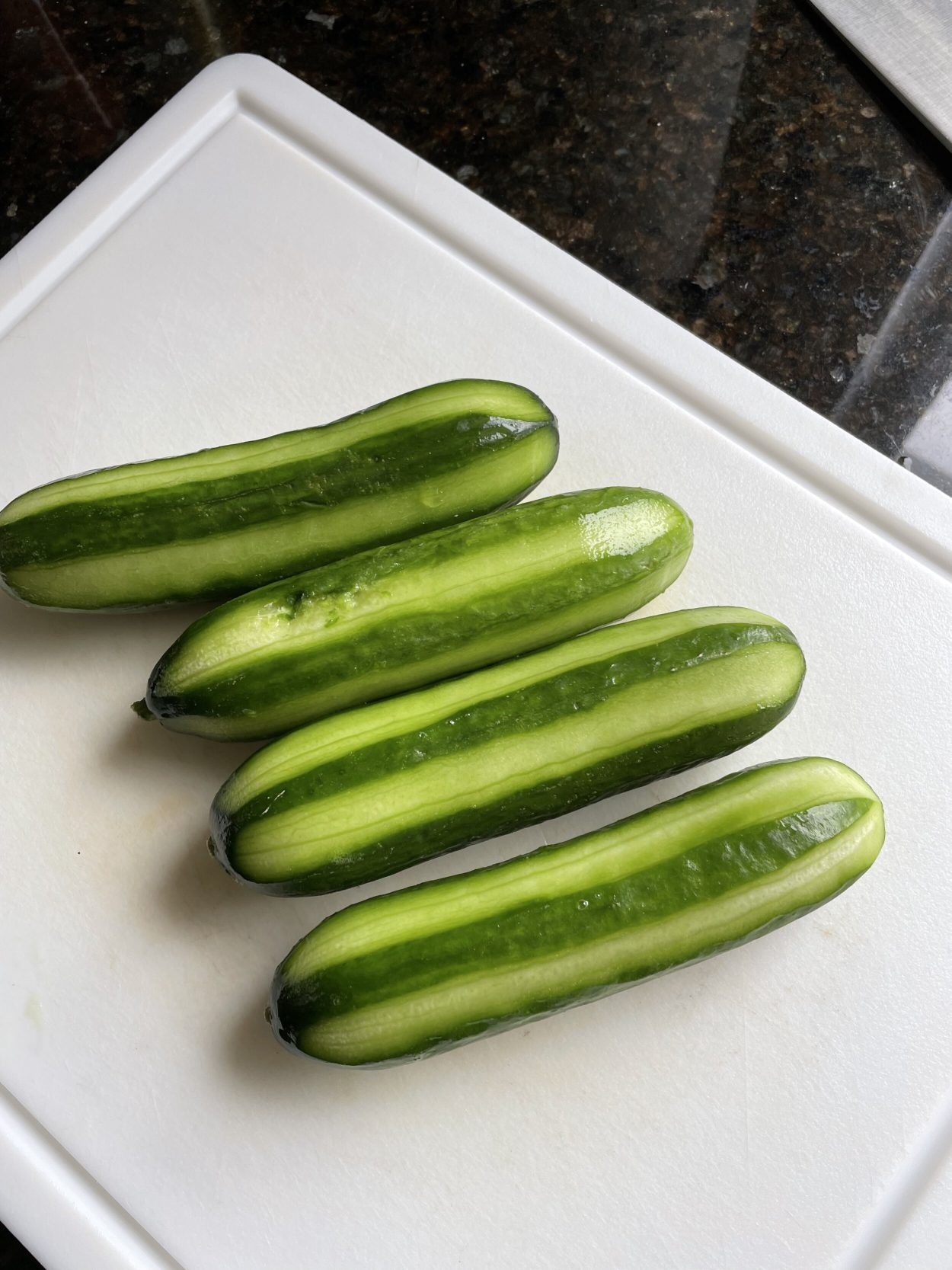 Crispy Air-Fried Potato Pancakes
Next Post