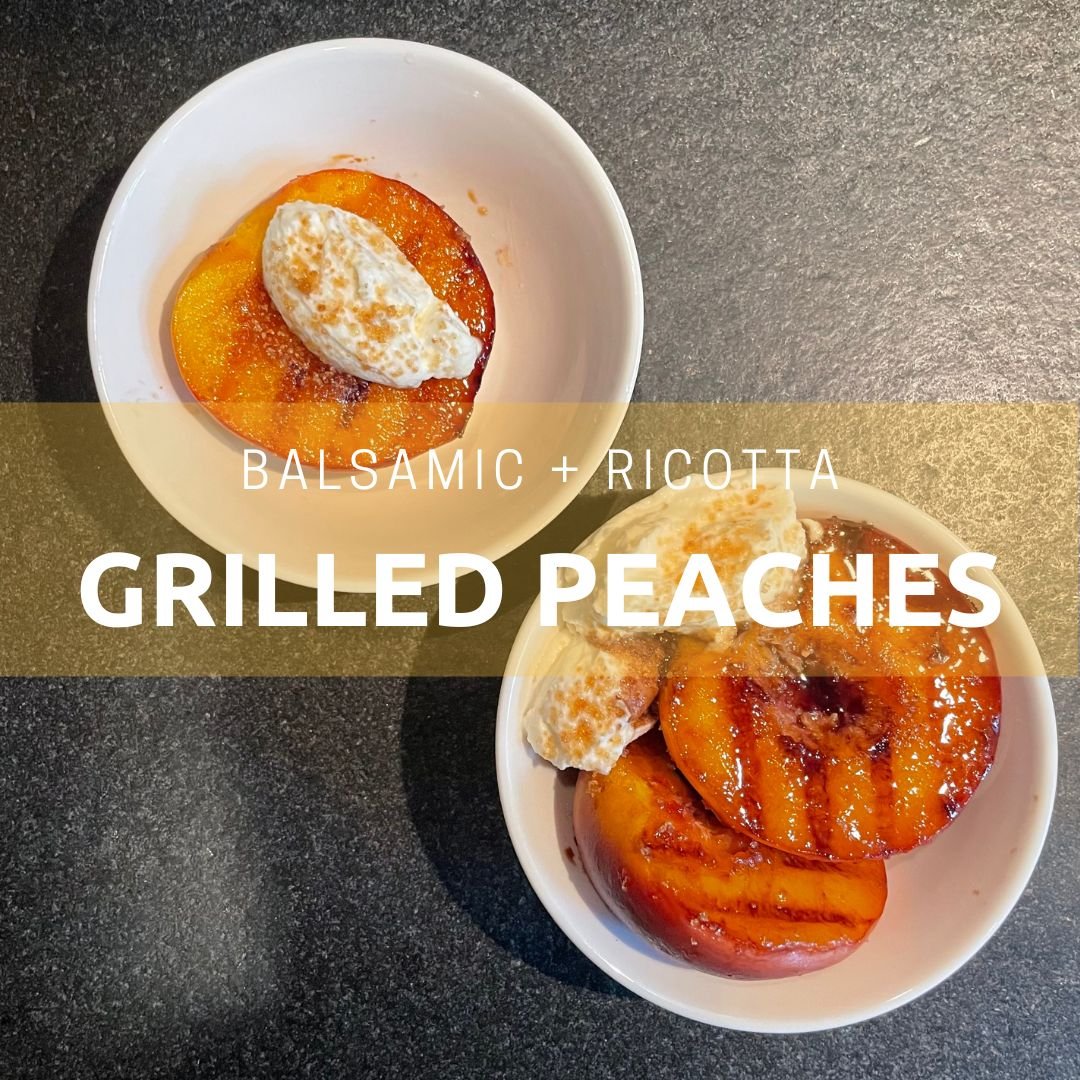 There's something about summer stone fruits that make me happy. Maybe it's the combination of texture, sweetness, the slight tartness, and light-but-a-good-snack quality. Or maybe it's just delicious!
Peaches are one of my quintessential summer fruits for those reasons. While peaches themselves are delicious as-is, using a few more ingredients can elevate this simple fruit into a decadent dessert or sweet appetizer. Have you tried grilling them? Smoky grill marks are simultaneously rustic and elegant. Adding a brown sugar-butter mixture helps them caramelize even further. An extra secret? Freshly-cracked black pepper for a little kick.
I'll be a happy camper if I stop right there. But paired with freshly whipped cream? A spoonful of ricotta ? Nubs of goat cheese? Caramelized walnuts? Baby spinach? These grilled peaches are extremely versatile and can find their way onto any salad, appetizer, salad, or hors d'oeuvres. Let me know what you end up doing with your peaches!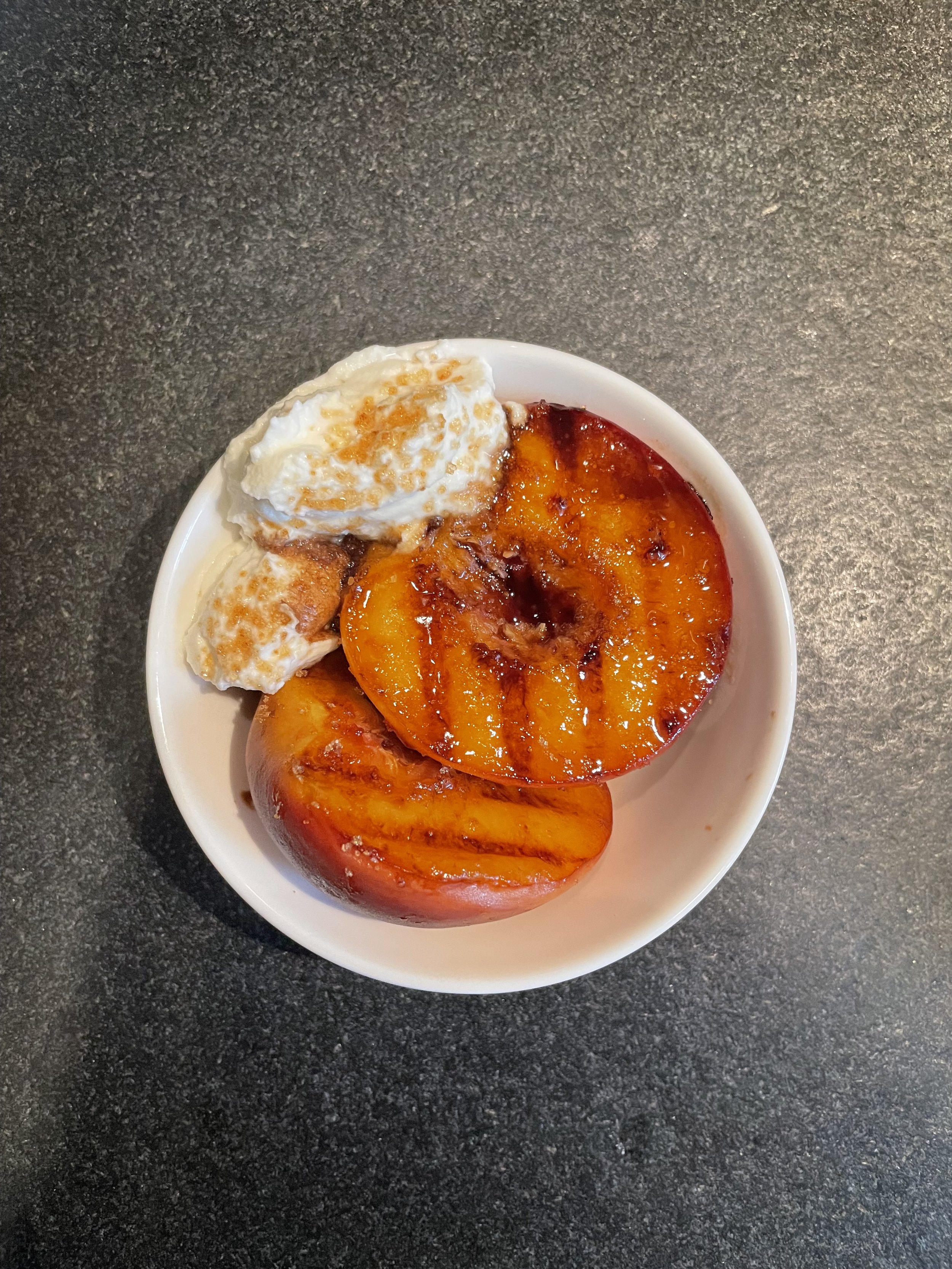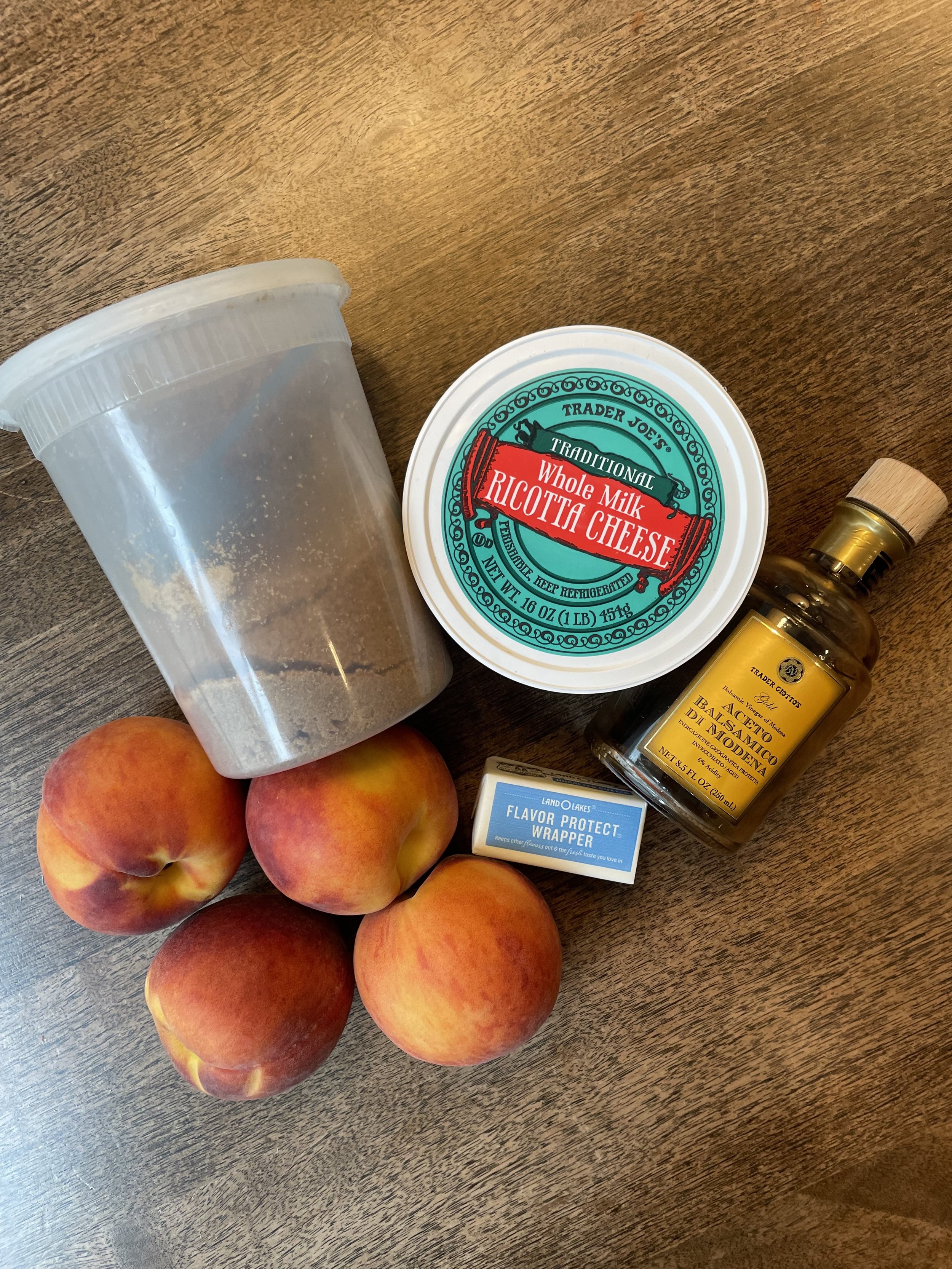 Ingredients
4 medium peaches, halved and pitted
2 tbsp brown sugar
4 tbsp butter, softened
4 oz ricotta
Freshly-cracked black pepper
Balsamic vinegar
Directions
Preheat your grill- I'm using a cast iron grill skillet. Make sure it isn't just warm. It should be piping hot!
Spread the softened butter over the cut side of the peaches. This will become a "glue" for the brown sugar.
On a plate, stir the brown sugar and pepper together. Dip the buttered peaches into the mix.
Grill the peaches for 4-5 minutes per side, making sure not to char the fruit too much but ensuring that you get nice, smoky grill marks.
Flip the peaches and grill for an additional 1-2 minutes.
Serve, cut-side up. I paired the peaches with soft ricotta cheese, a drizzle of balsamic vinegar, and brown sugar for crunch. The world is your oyster!