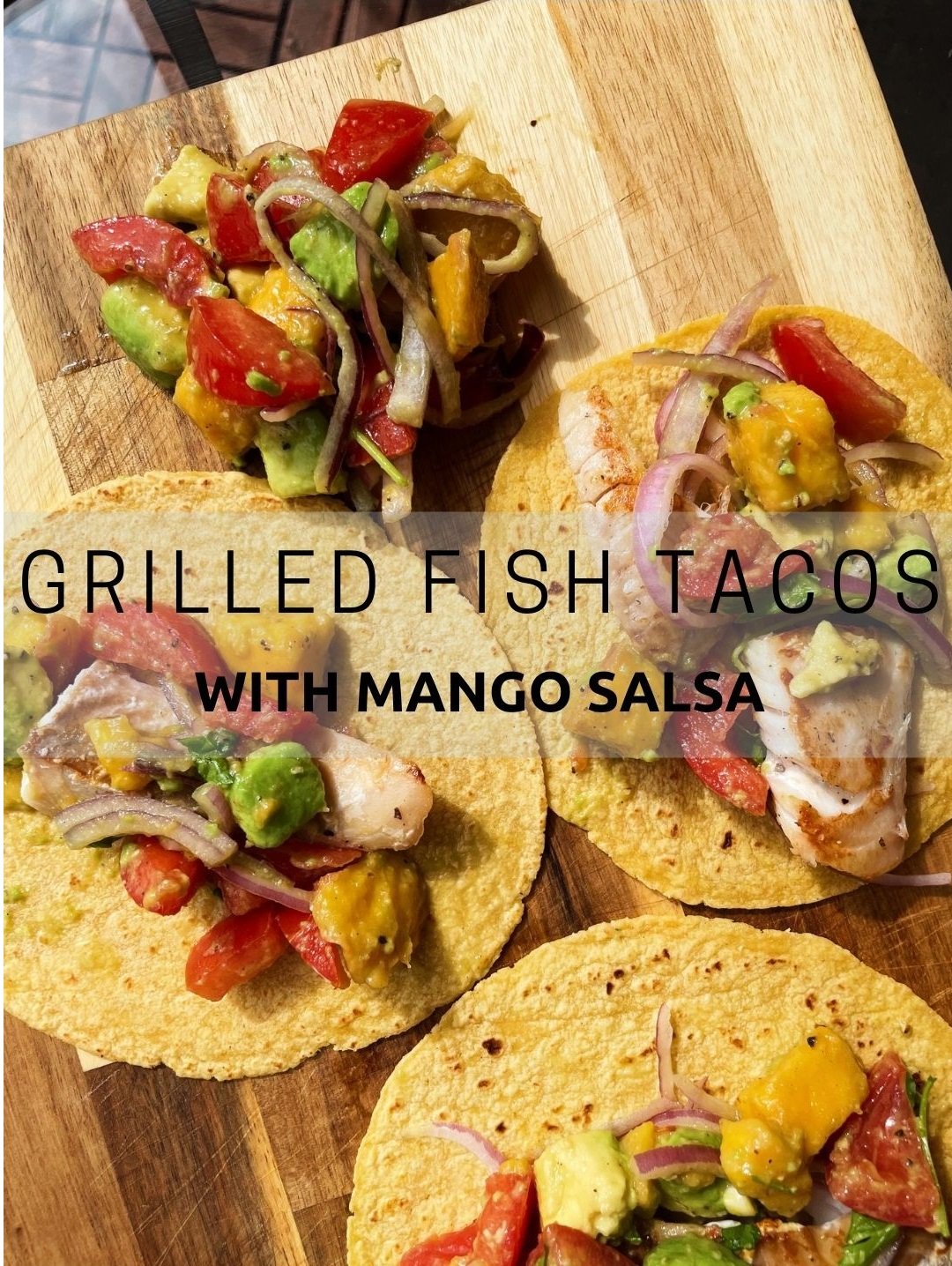 When someone says "fish tacos," my mind goes crazy: are they talking about flaky fish enveloped in a light, crispy batter? A no-frills, back-to-basics grilled filet? Then I think of the different scenarios where I could enjoy this meal: by the beach? Out back? With friends and family? Or just myself (and my cats)?
Because spring is here, I wanted to play around with fresh, light flavors this month. So here, I grilled delicious Rockfish (Shoutout to Real Good Fish, my brother Alan's sustainable fishing company!) and paired it with my new Mango Salsa recipe (click here). I also used some pickled red onions that I had in my fridge (recipe here), so it was truly a "Lovewell-centric" meal.
What are your favorite taco recipes? Drop them in the comments below!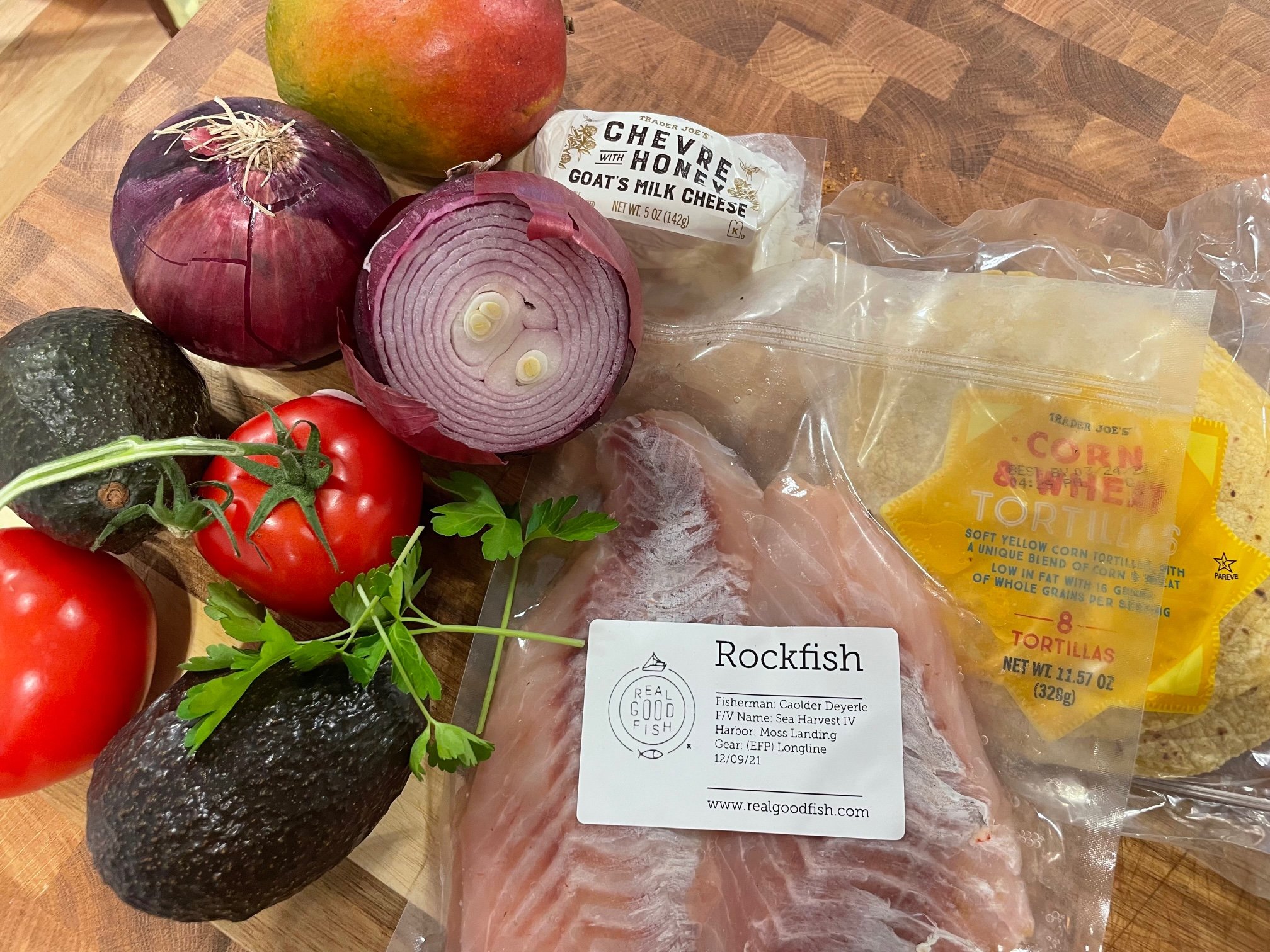 Makes 4 tacos
Ingredients
Fish tacos
8-10 oz white fish
4 tortillas
Cheese (you choose!)
Juice of 1 lime/lemon
Directions
Make the mango salsa. This can be made 2-3 hours ahead of time- just make sure to keep it wrapped in the fridge to prevent discoloration.
Cut fish into smaller pieces and season with salt/pepper.
Pat dry. This step is important so you can get a nice dry crust once it hits the grill or skillet.
On medium-high heat, cook the fish, 1 min/side.
Heat your tortilla on low heat, and place a handful of pickled onions on the bottom.
Add your fish and salsa.
Garnish with cilantro, lime/lemon, and cheese. Enjoy!