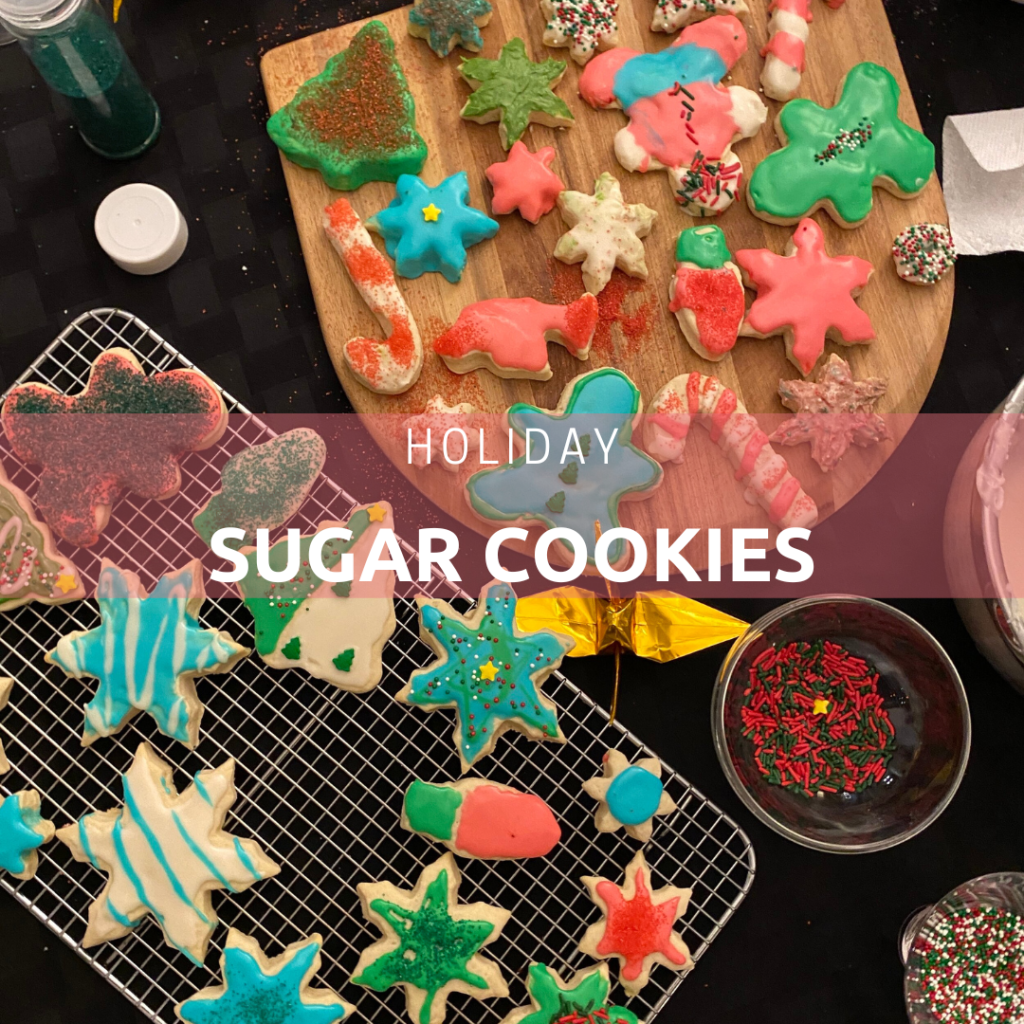 Growing up, the winter holiday season was one of my favorites: it was filled with fun times with friends, creativity in the kitchen, and gift swapping. Something I did every year without fail was bake and gift holiday cookies to family and friends. My mom and I would make 4-5 different types of cookies, and package them in little boxes or bins to hand out for gifts. This was another great tradition I learned from my mom. (Check out homemade wreath making for another great holiday tradition!) This year i'm sharing one of the many cookie recipes with you, so hopefully you'll get creative in the kitchen with these delicious and fun cookies!
You can also make a big batch of cookies ( 2-3x as much as the original recipe calls) and freeze the dough. That way you can have ready-to-bake cookies whenever. Below is my recipe for sugar cookies that I adapted from the Food Network's Alton Brown. You'll need cookie cutters for this recipe, but if you don't have them feel free to use a cup to make circles, or any other fun shape you desire! The best part is the decorating at the end, so get messy and have fun with it!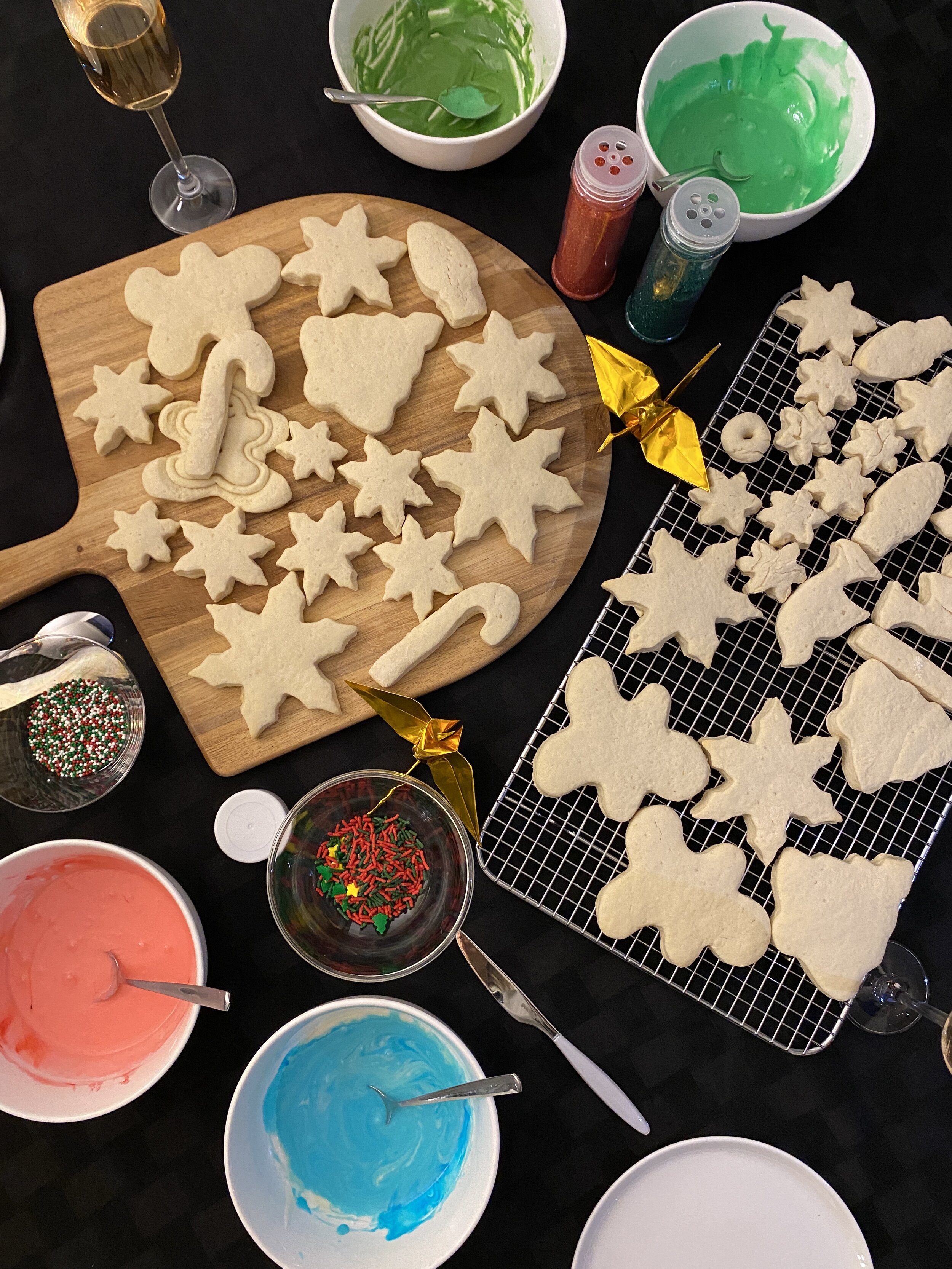 Makes about 3 dozen cookies
Ingredients
3 cups flour
3/4 tsp baking powder
1/2 tsp salt
1 cup (2 sticks) butter, softened
1 cup granulated sugar
1 large egg
I Tablespoon milk
flour for rolling out the dough
Directions
Mix the dry ingredients (flour, baking powder, salt) together
Cream the butter and sugar together until smooth
Beat in the egg. If you want an extra rich dough, add an egg yolk if you have one lying around!
Slowly add the dry mixture to the wet. Make sure not to overmix.
Divide the dough in half, wrap in waxed paper, and refrigerate for 2 hours.
Preheat your oven to 375F/190C
Sprinkle surface where you will roll out dough with flour. Remove 1 wrapped pack of dough from refrigerator at a time, sprinkle rolling pin with flour, and roll out dough to 1/4-inch thick. Using cookie cutters cut the dough into desired shape, place at least 1-inch apart on greased baking sheet, or parchment paper.
Bake for 7 to 9 minutes or until cookies are just beginning to brown around the edges. Rotate the cookie sheet halfway through bake time. Let sit on baking sheet for 2 minutes after removal from oven and then move to complete cooling on wire rack.
Easy Icing for Decorating
Ingredients
1 1/2 cups of confectioners sugar
2 Tablespoon of warm water (or milk)
1/2 teaspoon of vanilla extract
Directions
mix ingredients together until you've reached your desired consistency. Divide icing into separate bowls and add food coloring to each bowl for multiple color options.
Have fun decorating, and don't hold back! Remember food color goes a long way, so start off with a tiny amount before adding more.
Don't forget these cookies can make excellent gifts… I've never received a bad cookie before!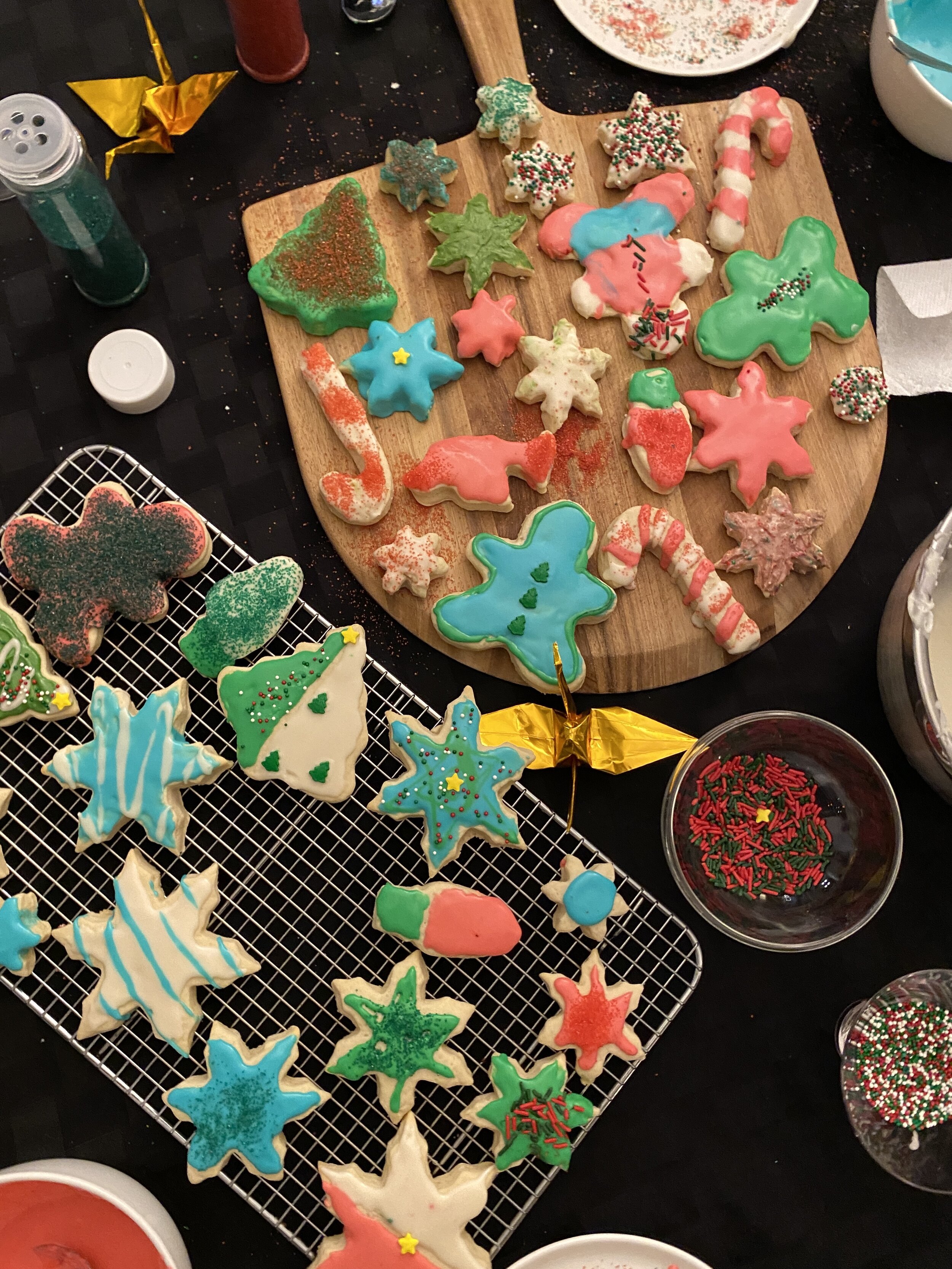 Crunchy Shaved Brussels Sprouts Salad with Apple and Cranberries
Next Post