When I developed this recipe a few weeks ago, we were in the heart of spring with 55F+ temps, sun, and a gentle breeze. I didn't anticipate this week to drop back down to the 40s, hence the name "early spring" salad 🙂
Fennel is one of those vegetables that always catches my eye when I'm in the market. A hybrid celery-meets-bok choy look alike. Like citrus, fennel is in peak season during winter-early spring. And I can always find a good avocado with patience in any season! (We all know how much I love avocado toast, click here for last year's Zhuzhed Up Avo Toast recipe). On a bed of mixed greens and a simple vinaigrette, this combo absolutely a dream. It's also pretty to look at!
With our new countertop installed, I've been spending more time in the kitchen. We are still waiting on a few appliances (most notably a food processor). So you can either chop the fennel by hand like I did below or rely on your trusty machine. The salad will turn out beautiful either way !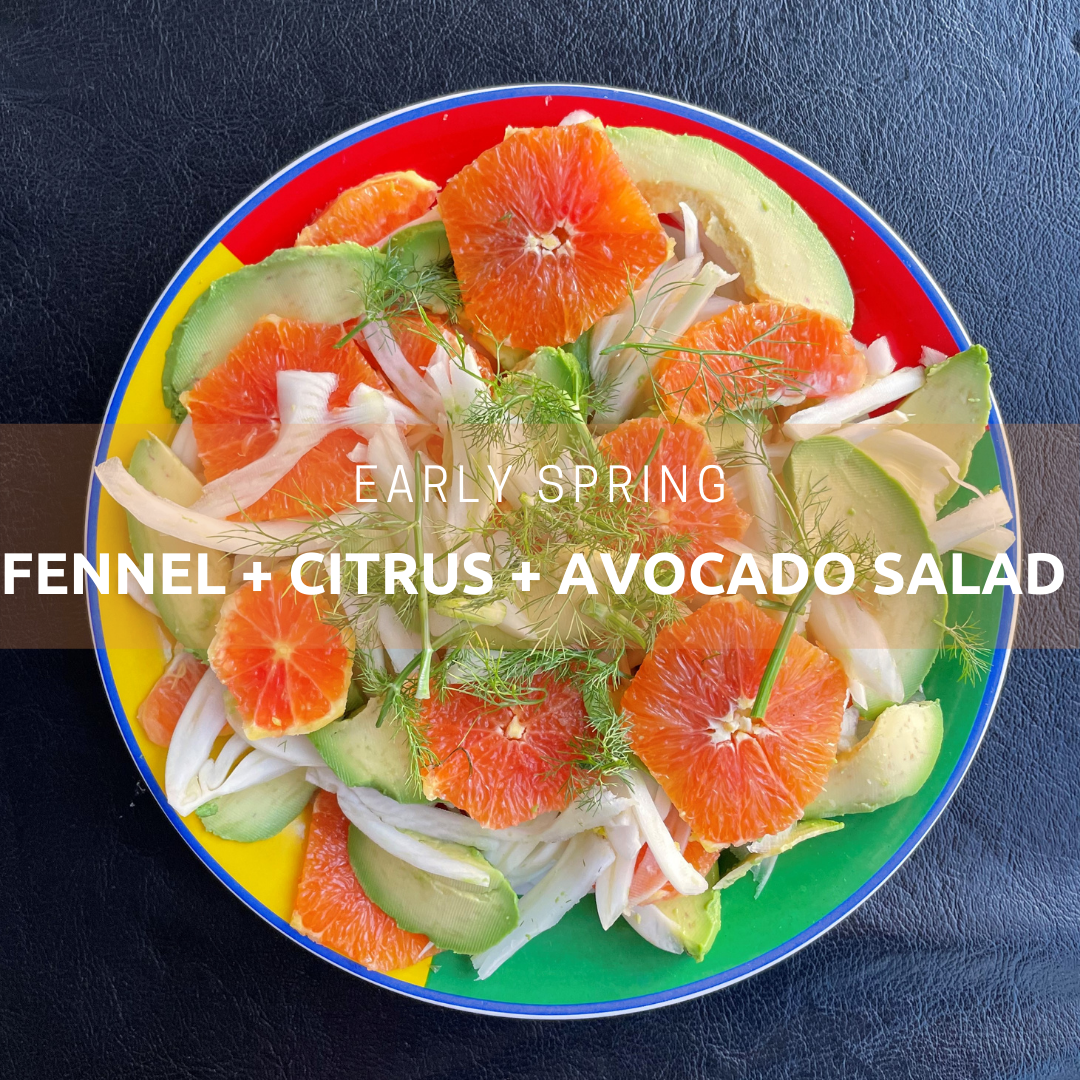 Ingredients
One medium/large fennel bulb
3 oranges (Cara cara and blood oranges are visually stunning. But any citrus works)
1 large avocado
Mixed greens (I like spinach or frisee)
Olive oil
Balsamic vinegar
Pine nuts
Directions
Cut the fennel stalk off the bulb and cut the bulb in half
With the flat side of the bulb facing down, finely chop the fennel to create long, thin strips. Alternatively, you can use a mandolin or food processor. You want delicate fennel ribbons!
Cut the top and bottom of your citrus and carefully cut off the peel with a knife
Slice the peeled orange on the longside. You can also "segment" the orange for cute variety
Peel and slice the avocado. I opted for long thin strips, but cubes are great!
In a small bowl, mix the fennel and mixed greens with olive oil and balsamic vinegar
Plate the veggie mix first, followed by citrus and avocado
Garnish with pine nuts for an added crunch. Enjoy!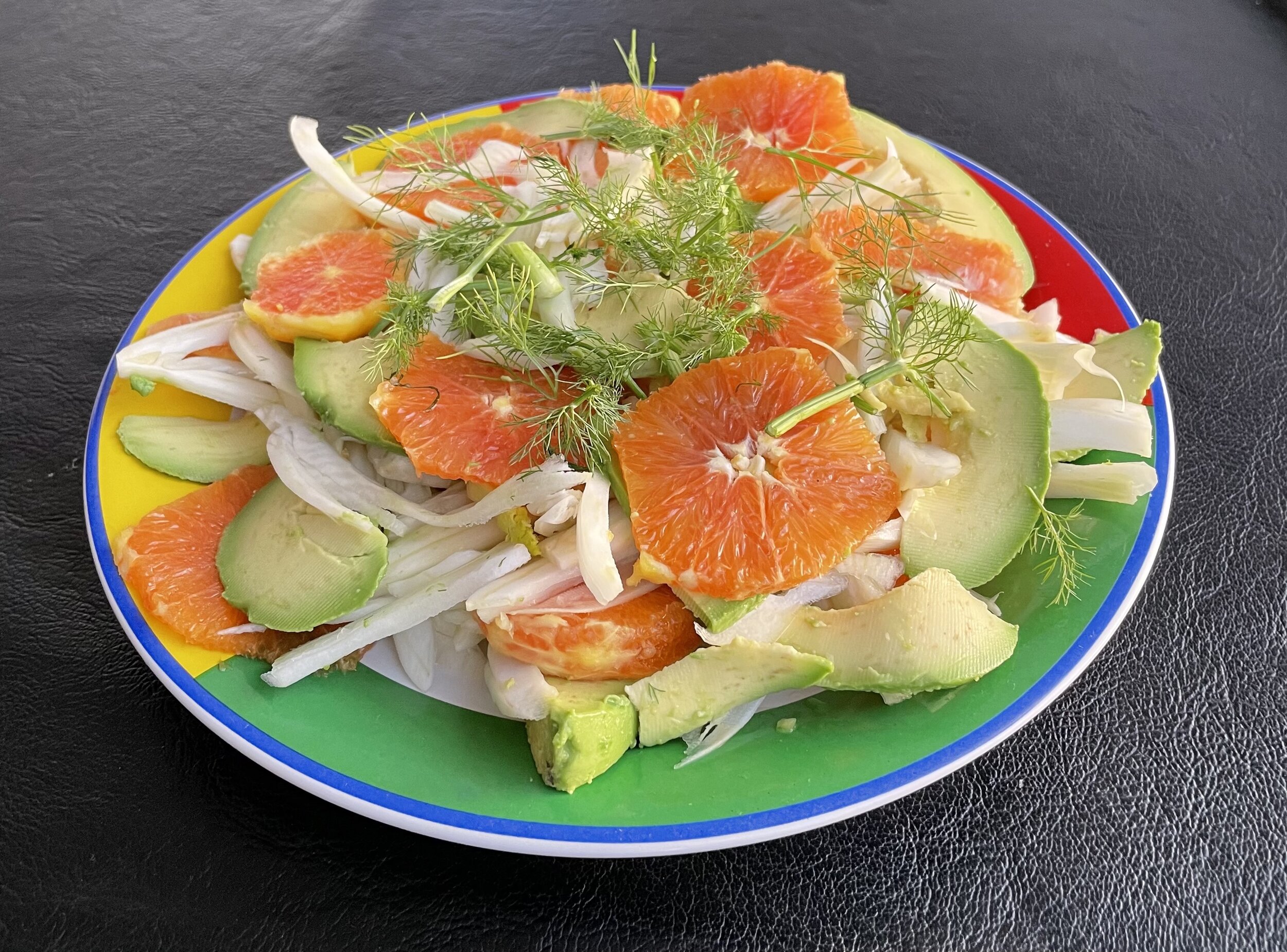 Sun Dried Tomato, Pistachio Farro Salad
Next Post