I love exploring new types of food, and grains! I remember seeing farro in the grocery store a few years ago and thought, "huh, i've never cooked this before!" So after some research, and inspo from Charlie Bird's Farro Salad I came up with this bright, perfect spring/summertime-outdoor-cookout kind of dish.
Farro is an ancient grain (like quinoa, freekeh, and kamut) and is often used in Mediterranean cuisine. Cooked farro looks and tastes similar to barley, (and often can be interchangeably used in recipes). Farro is a bit chewy in texture and is a whole grain (has gluten). I personally love the texture, and this recipe!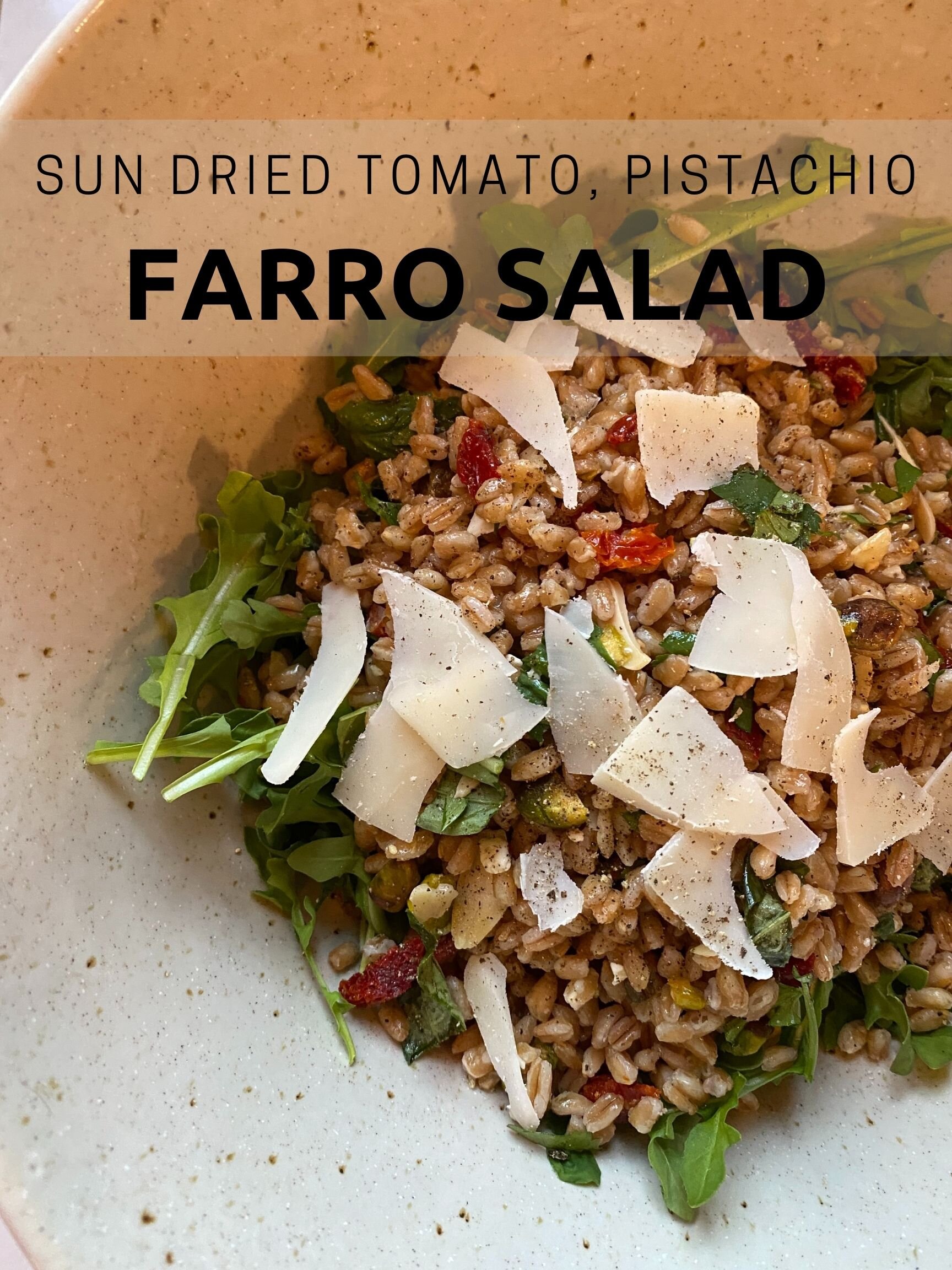 Ingredients
1 cup farro
2 Tablespoons fresh lemon juice
1/2 cup of Olive Oil
shaved Parmesan cheese (optional)
1 cup fresh chopped basil leaves
1 cup fresh chopped mint leaves
3/4 cup sun dried tomatoes (can use fresh cherry tomatoes as well)
1/2 cup pistachio nuts
3/4 cup sliced cucumbers
1/2 cup arugula
Directions
Boil water for farro (follow directions on package). I picked mine up from Trader Joes, and took about 10 minutes to cook, so easy!
in a large salad bowl whisk together olive oil and lemon juice. Adding salt and pepper to taste as well. Add cooked farro, sundried tomatoes (if using fresh add them at the end), pistachios and cheese. Mix altogether. You can refrigerate and serve cold, or keep dish at room temperature. Right before serving add cucumbers, herbs and arugula.
So light and easy, and makes the perfect side dish for an outdoor meal.
Enjoy!
Asparagus, Mushroom, and Goat Cheese Quiche
Next Post