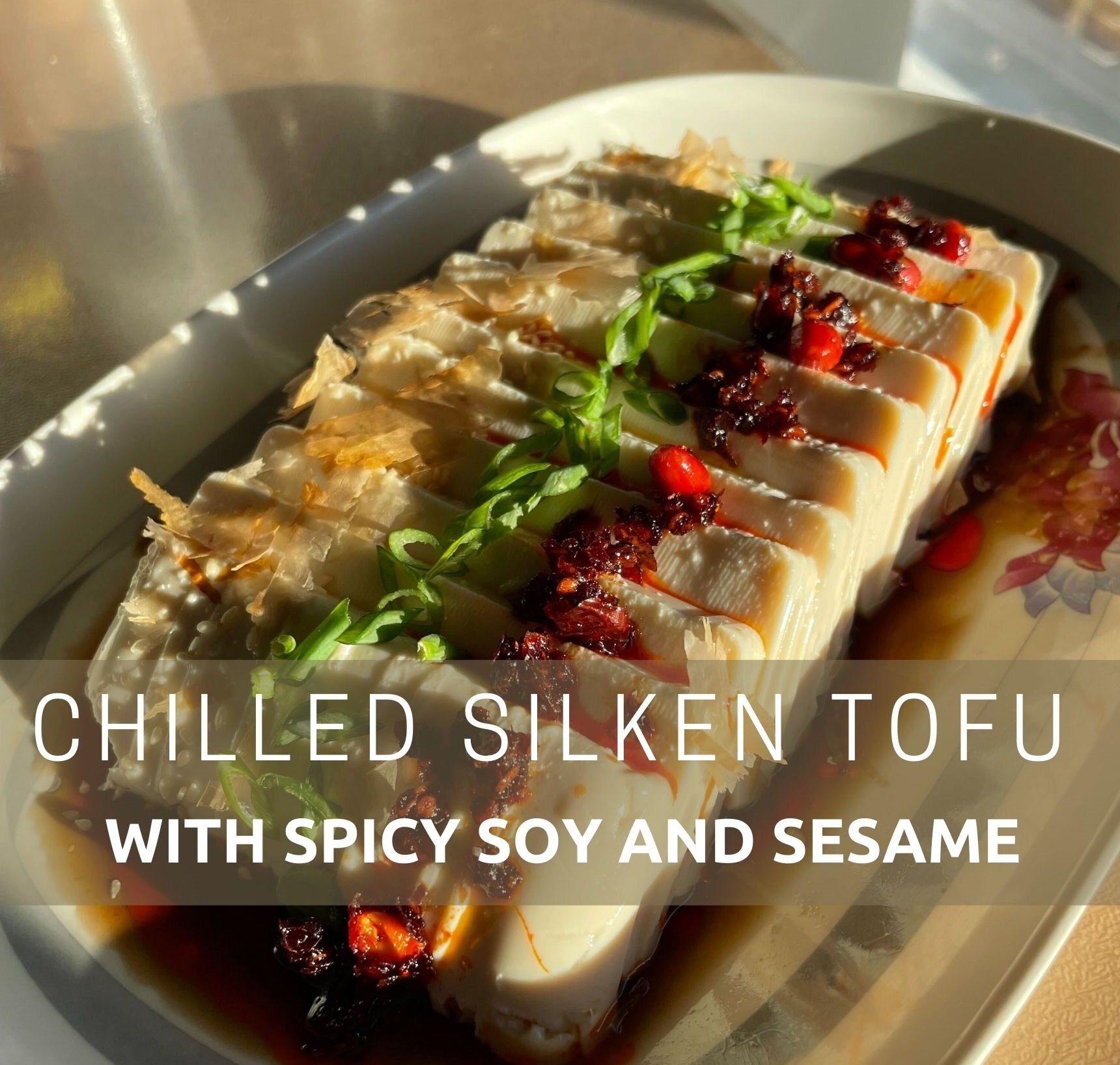 There's a tofu dish that's repeatedly having me come back for seconds: it's slices of chilled silken tofu bathed in a spicy soy-vinegar-sesame oil sauce. Topped with scallions, toasted sesame seeds, and bonito flakes, this is a no-brainer during both hot summer and breezy fall months. You can think of this tofu dish as the counterpart of "mapo tofu."
The key ingredient here is the silken tofu. Medium-firm or extra-firm tofu won't do the trick here, because what you're really going for is the soft, supple tofu sheets. (I would save the firm stuff for pan-frying, roasting, or salad topping.)
Don't have all the ingredients in the picture below? No problem- this recipe is very forgiving, and so is tofu because it is literally a blank canvas. Experiment with what you have!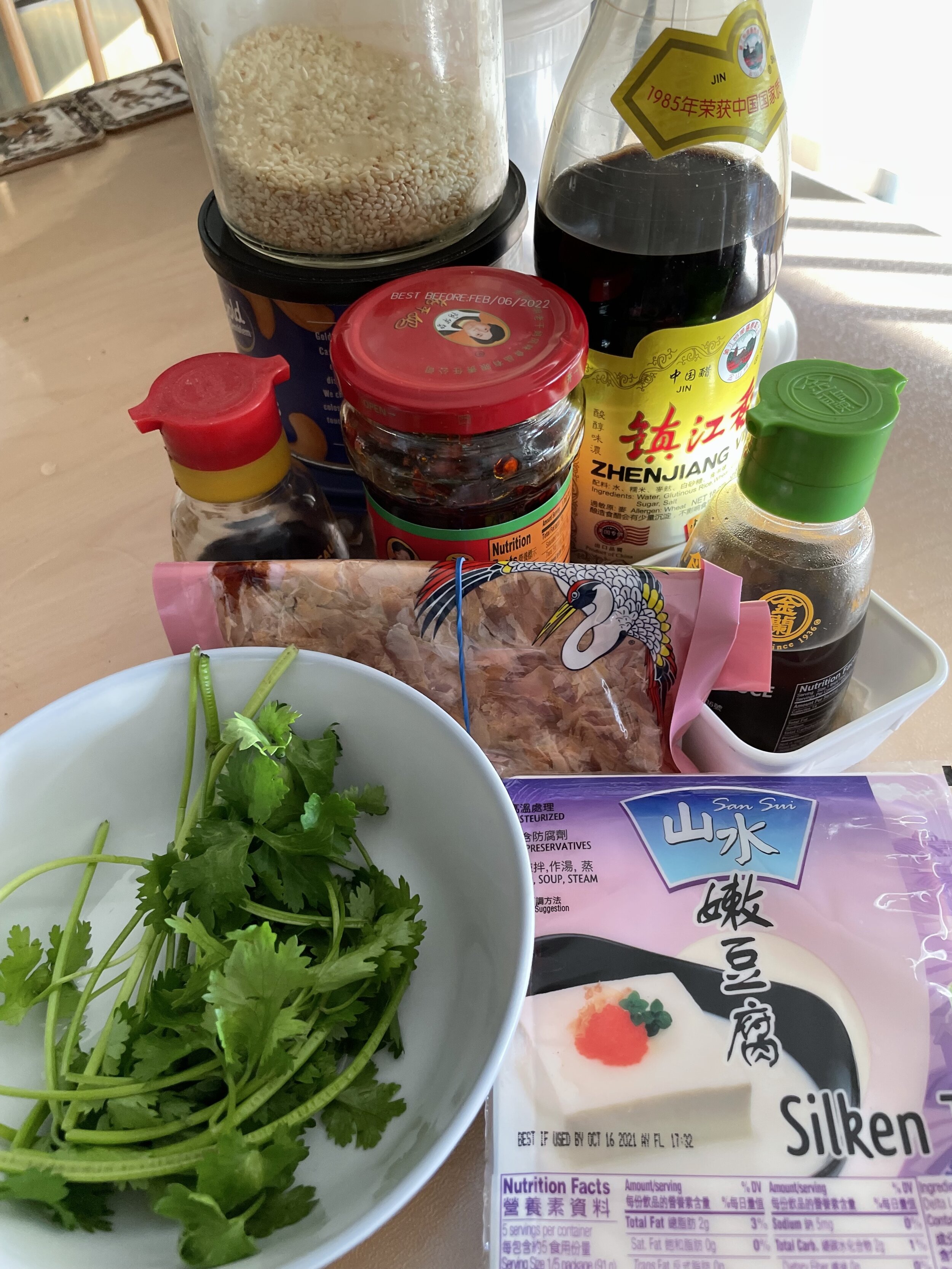 Ingredients
1 14-oz block of silken tofu, cold
1/4 cup low sodium soy sauce
2 tbsp sesame oil
1 tbsp vinegar (dark Chinese vinegar is my preferred for this recipe)
1 tbsp spicy chili oil
Handful of bonito flakes
Handful of cilantro roughly chopped
1 tbsp sesame seeds
3 scallions cut at an angle
Directions
Remove the tofu from the liquid and let rest on a paper towel. Pat with another paper towel; this will remove the excess moisture and allow the sauce to get fully absorbed into the tofu.
Cut the tofu into desired shapes. Sometimes I like sheets, and sometimes I like cubes. But don't let me stop you from trying tofu triangles or hexagons!
In a small bowl, combine the soy sauce, sesame oil, and vinegar. Whisk until homogeneous.
Pour the sauce over the tofu and garnish with sesame seeds, herbs, and bonito flakes.
Eat as is or chill in the fridge for up to an hour.
Enjoy!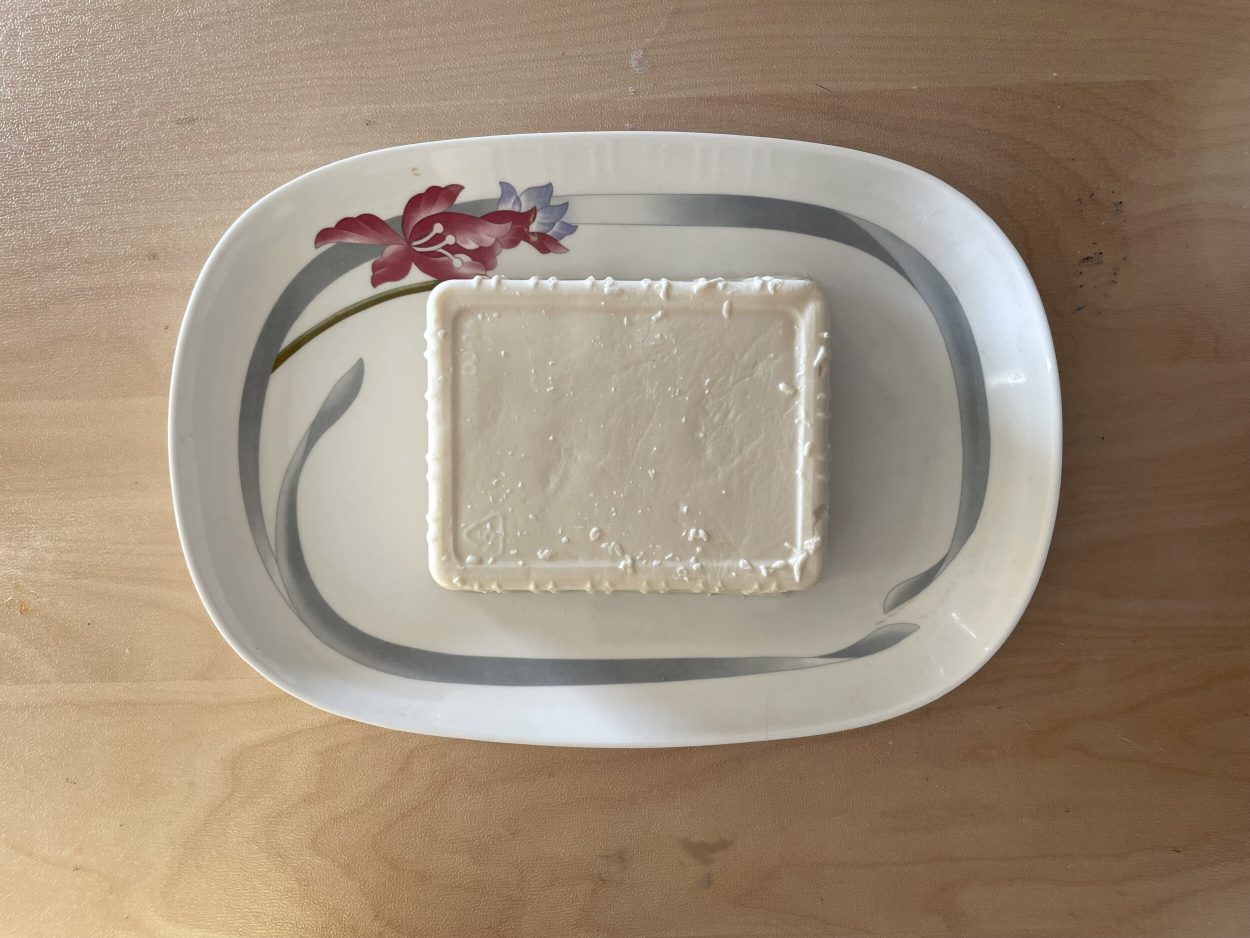 BEFORE…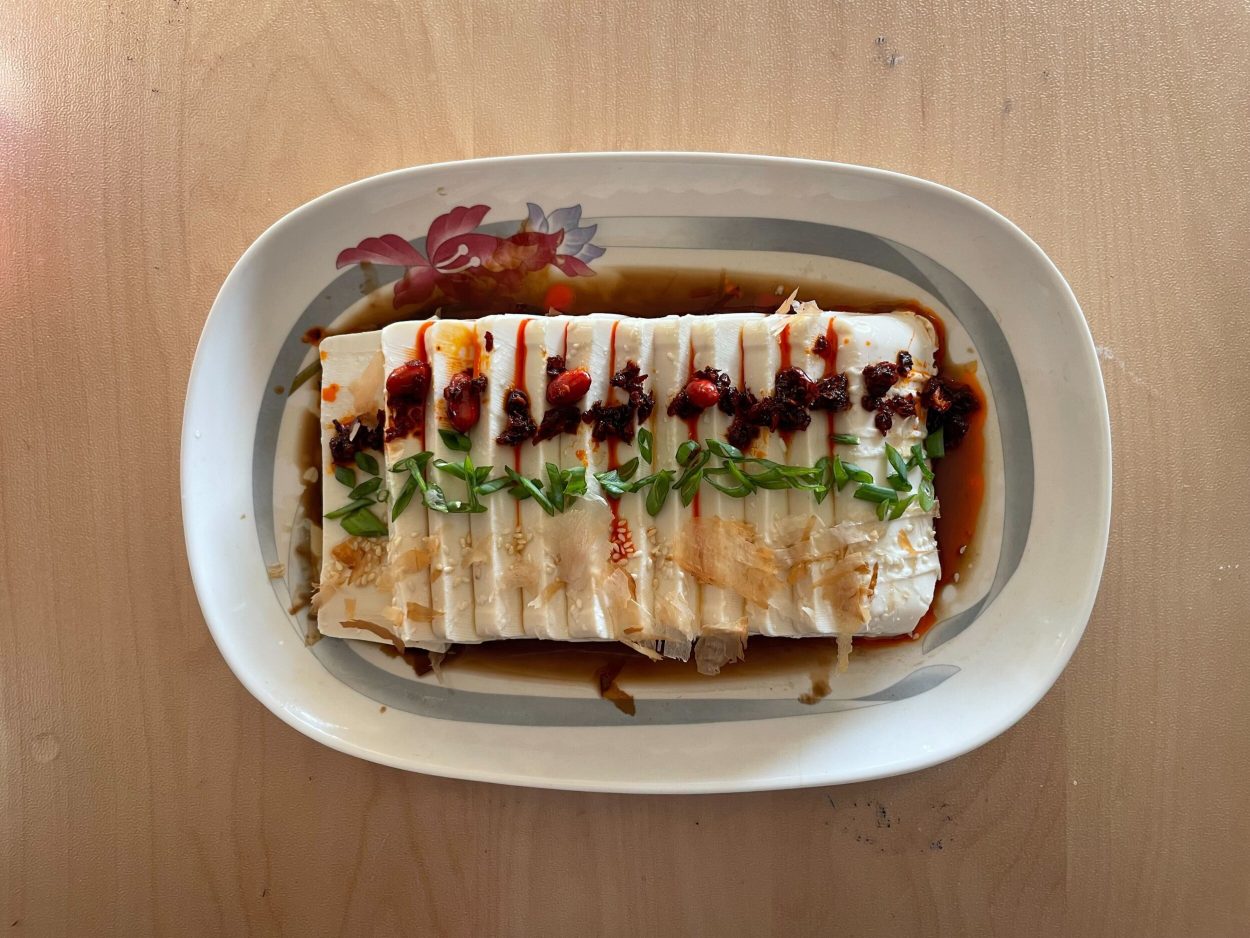 … AFTER!
Baked Chinese Sesame-Crusted Scallion Buns
Next Post