Here's another great cauliflower-masquerading-as-some-other-food recipe you didn't know you needed!
This dish cooks up quickly, so make sure you have all the ingredients ready to go. I love the combo of ham with cauliflower, and the jalapeno gives it added personality. Not into ham? Feel free to leave it out or substitute with another protein like diced firm tofu or even leftover roasted chicken or veggies. For more color, add frozen peas and carrots.
If you can't find riced cauliflower at your supermarket, no worries: grab a fresh head of cauliflower, wash and pat dry, then chop into smaller florets. You can "rice" the cauliflower by giving the florets a whirl in the food processor. Pulse until everything is coarsely ground and uniform in size.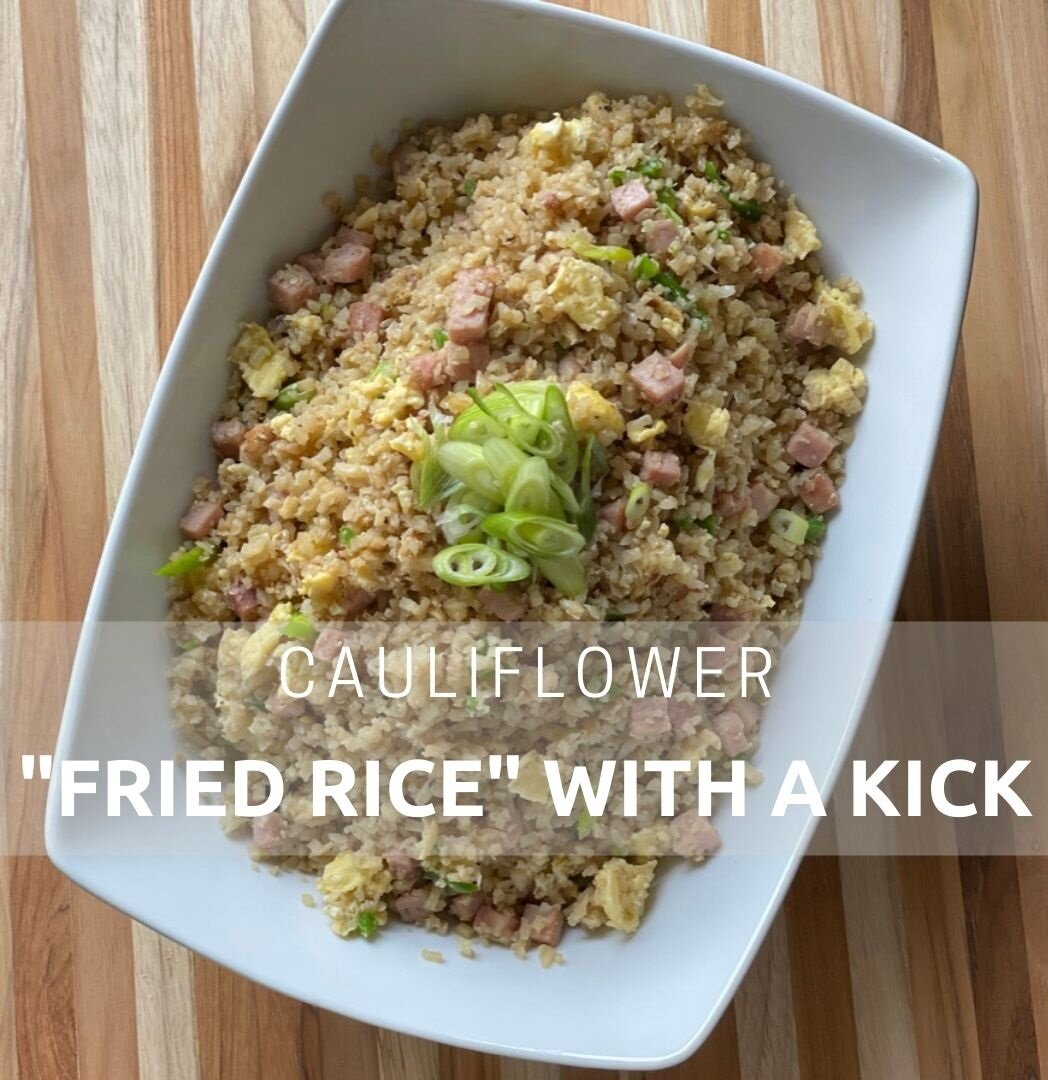 Ingredients
5 tbsp olive oil, divided
3 eggs, beaten
1 small-medium onion, diced
2 cups of diced ham
2 1lb bags of fresh (not frozen) riced cauliflower, about 8 cups
1-2 jalapenos, depending on your spice tolerance, seeded and minced
2 tbsp low-sodium soy sauce
1-2 sliced scallions, for garnish
kosher salt and freshly ground pepper, to taste
Directions
Heat 1 tbsp olive oil in a large pan on low-medium heat. Quickly scramble eggs until just set. (This should take less than a minute). Remove from pan and set aside.
Turn up the heat to medium-high and heat remaining 4 tbsp olive oil. Sauté onions until translucent, about 5 minutes. Add diced ham and jalapeno and continue sautéing for another 5 minutes.
If the pan looks dry, feel free to add another tablespoon or two of olive oil before adding the riced cauliflower. Sauté until soft and cooked through, about 7-9 minutes.
Stir in soy sauce and season to taste with salt and pepper. Top with sliced scallions.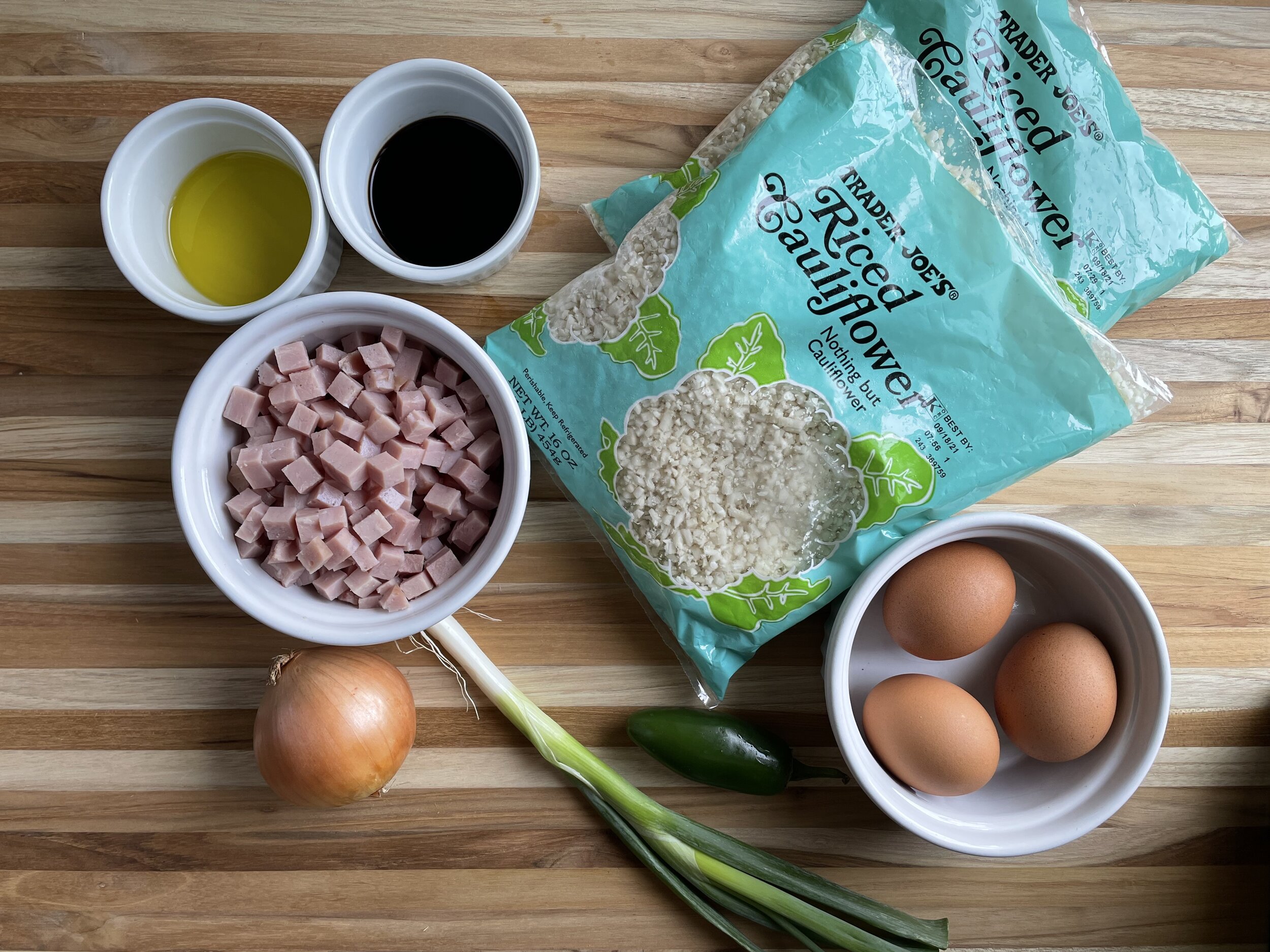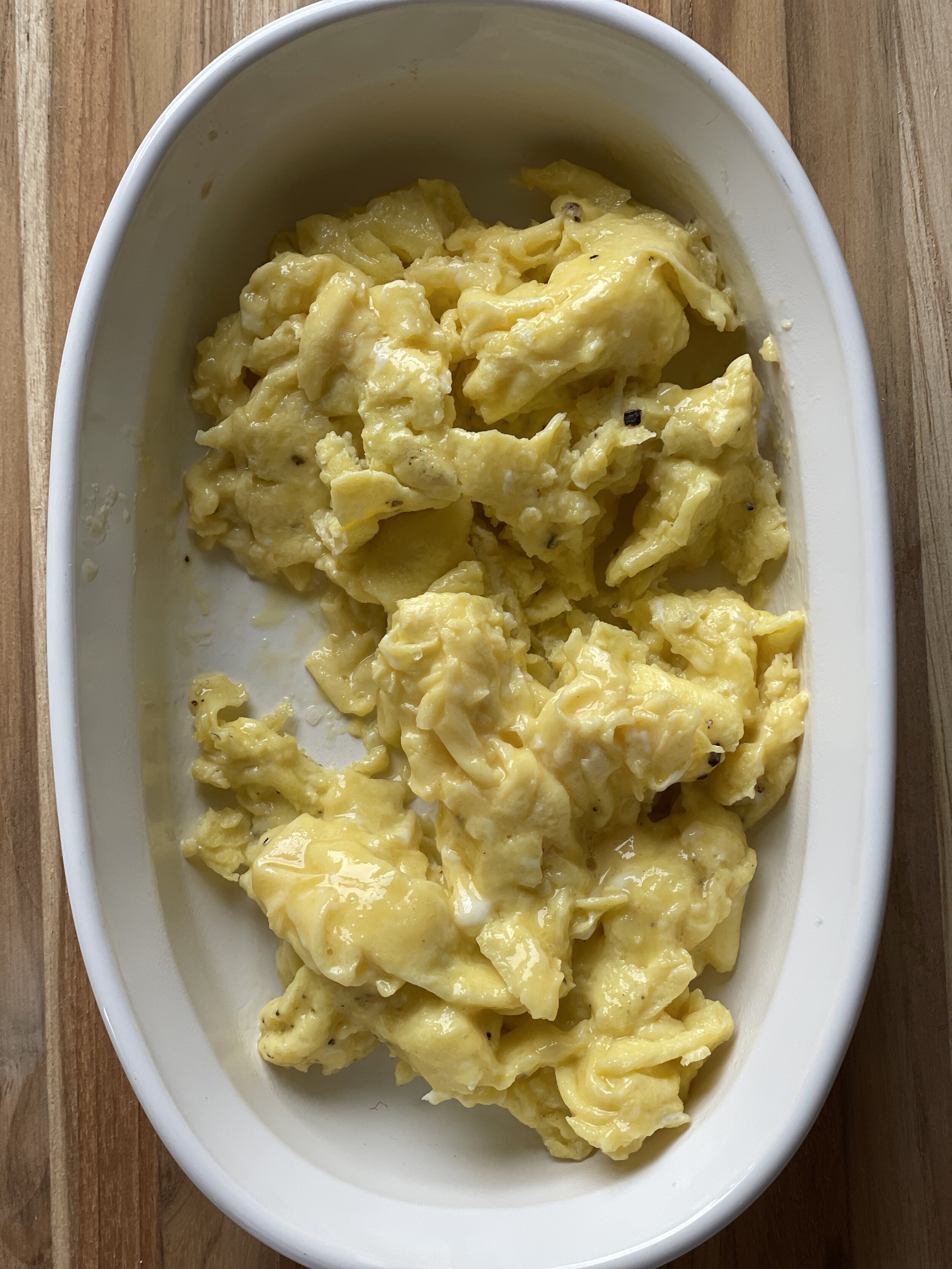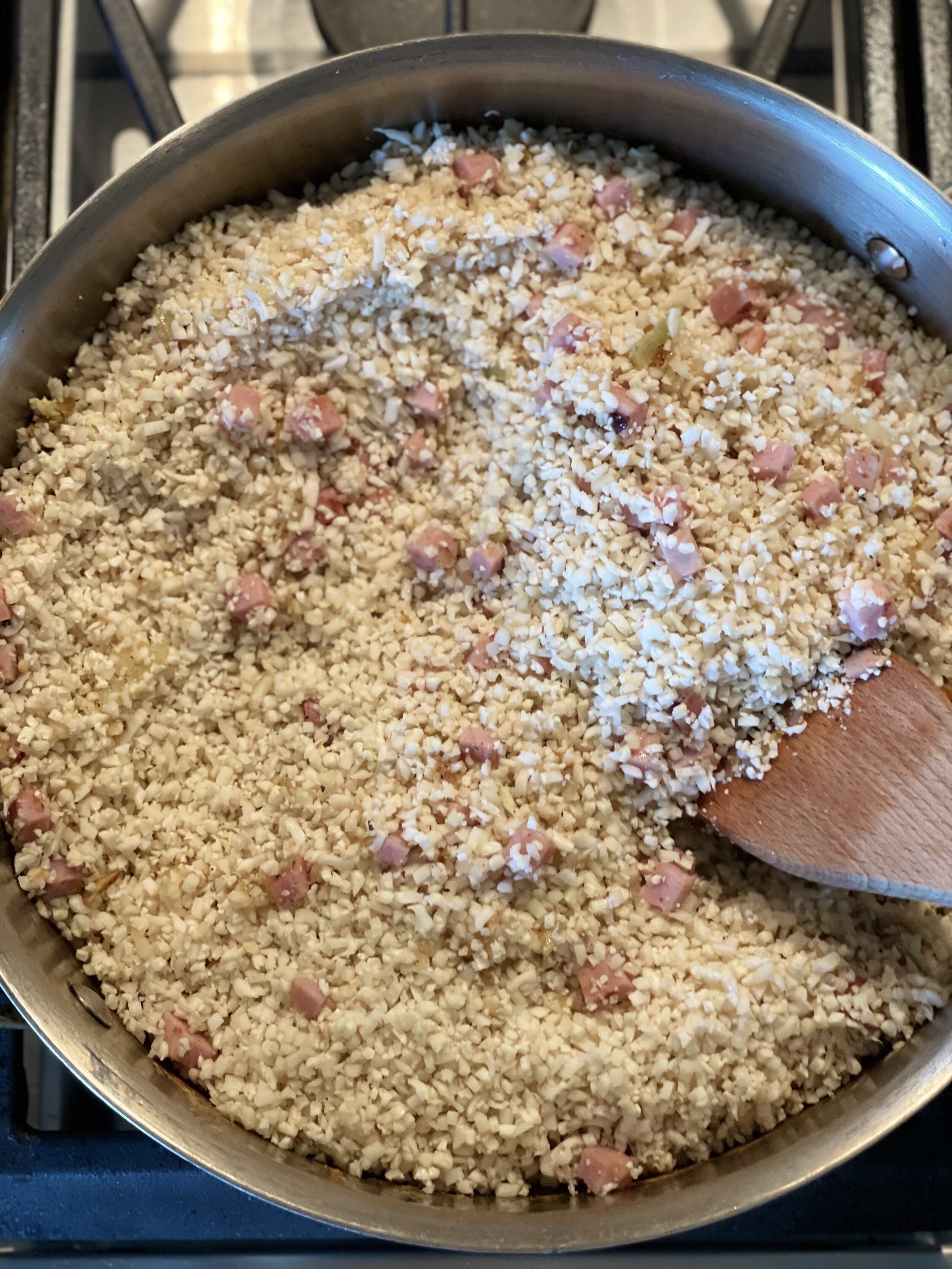 "Apple Pie" Overnight Oats
Next Post