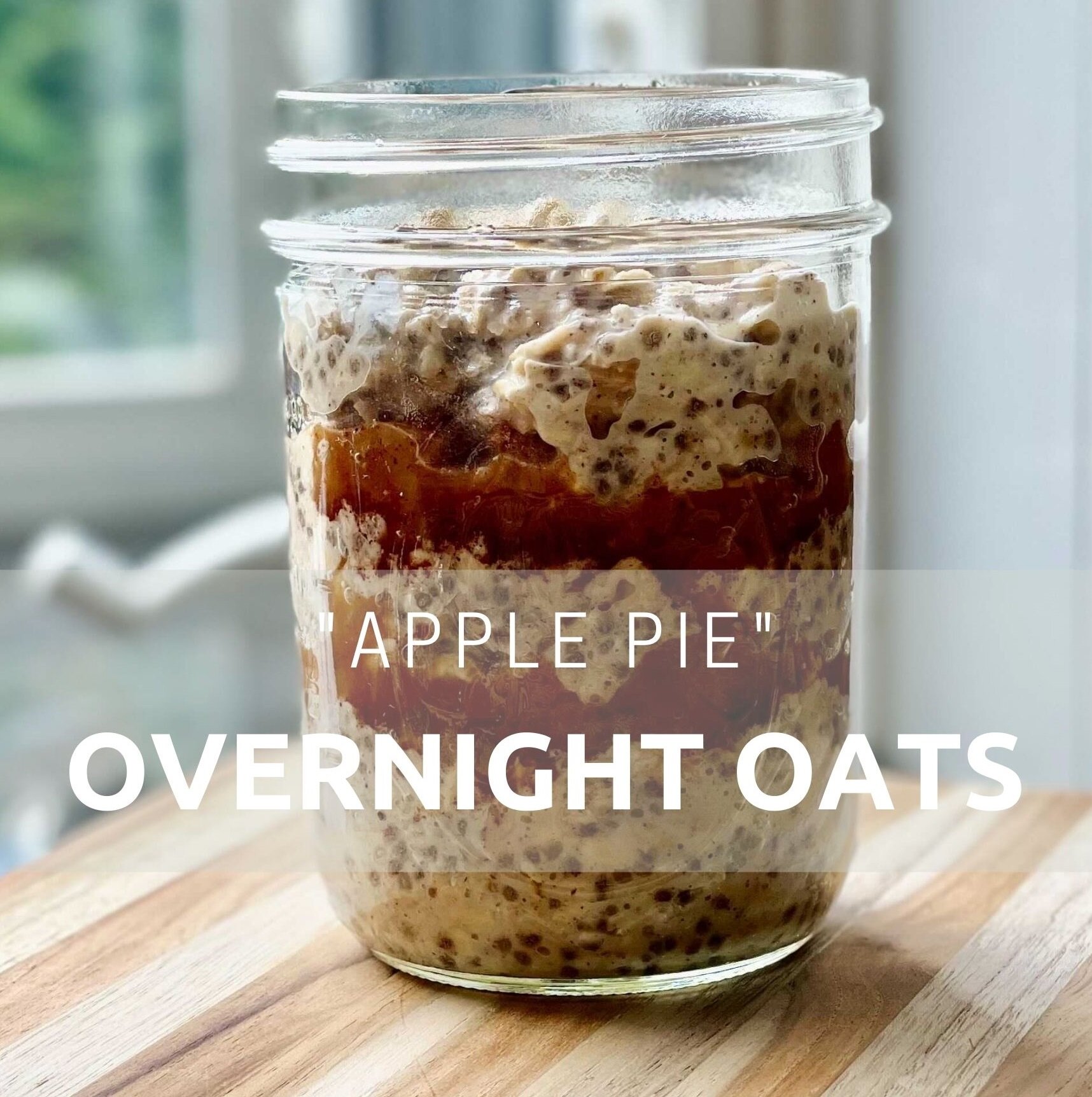 It's officially autumn in New York and you know what that means… it's apple pie season! Since we can't eat pie for breakfast everyday (or can we?), I created this simple
recipe that's basically adding apple pie filling to overnight oats. Whether you're on the run and need to grab breakfast in a hurry or just like to spice up (literally) your oat game, this recipe is for you. While the typical apple used for pie is Granny Smith, I used one of my favorites, Honeycrisp, for these oats. Feel free to experiment with different apple varieties and adjust your level of sweetness accordingly.
Now you know exactly what to do with those apples you're gonna grab after you visit your local orchard!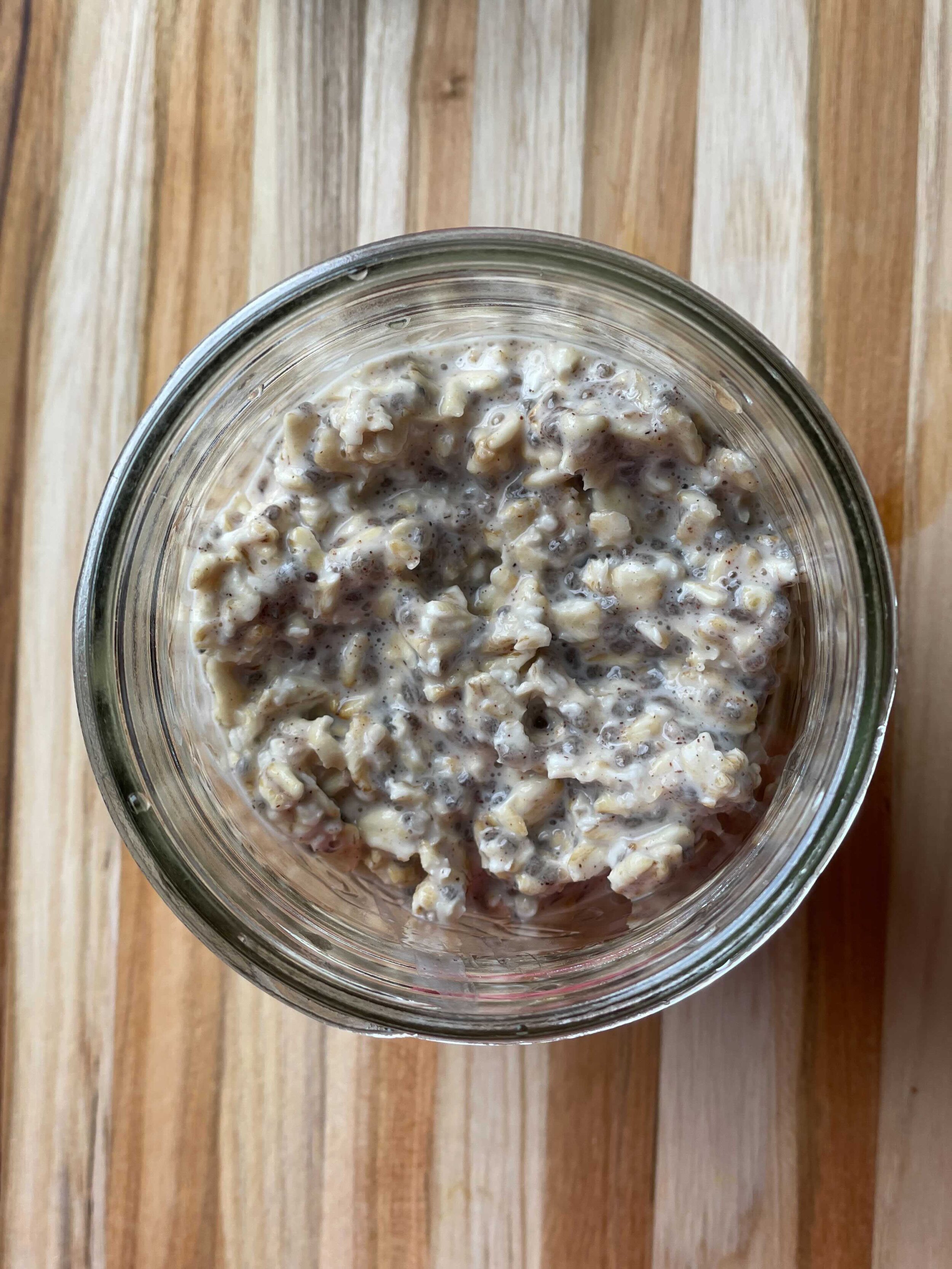 Ingredients
"Apple Pie" filling and topping
1 large Honeycrisp apple, cored, peeled, and diced
1 tbsp unsalted butter
1/2 tsp cinnamon
1 tbsp brown sugar
1/4 cup water
Pinch of salt (optional)
1 lemon, juiced
Overnight oats
3/4 whole grain rolled oats (I prefer traditional vs quick 1-min oats for texture. Plus, they sit in the fridge overnight, so no need for that timehack!)
1 cup unsweetened almond milk or other unsweetened vegan milk
1 tbsp chia seeds
1 tsp honey or agave
1 tsp vanilla extract
1/4 tsp cinnamon
Pinch of salt (optional)
Directions
Melt butter in a small saucepan over medium heat
Add diced apples, cinnamon, brown sugar, and salt. Stir to combine until apples are coated and soft, about 6 min depending on your apple cubes
Add water and let apples stew for 5 more minutes. The juice/liquid should reduce to a thicker, syrupy consistency. Mix in fresh lemon juice and let cool
Combine overnight oats ingredients in a bowl or mason jar. Mix well. Cover and refrigerate overnight
Top chilled oats with stewed "apple pie" filling
Enjoy!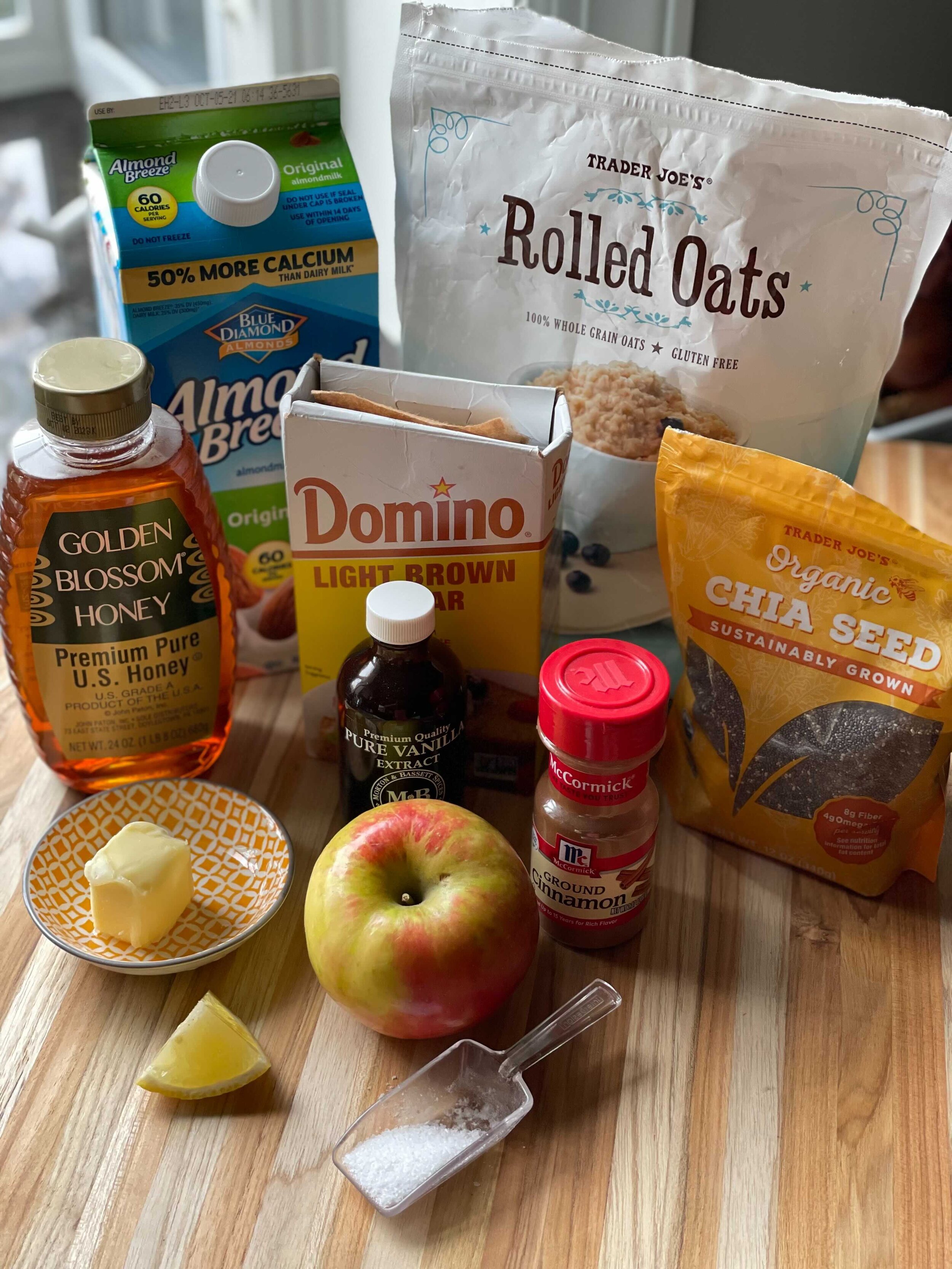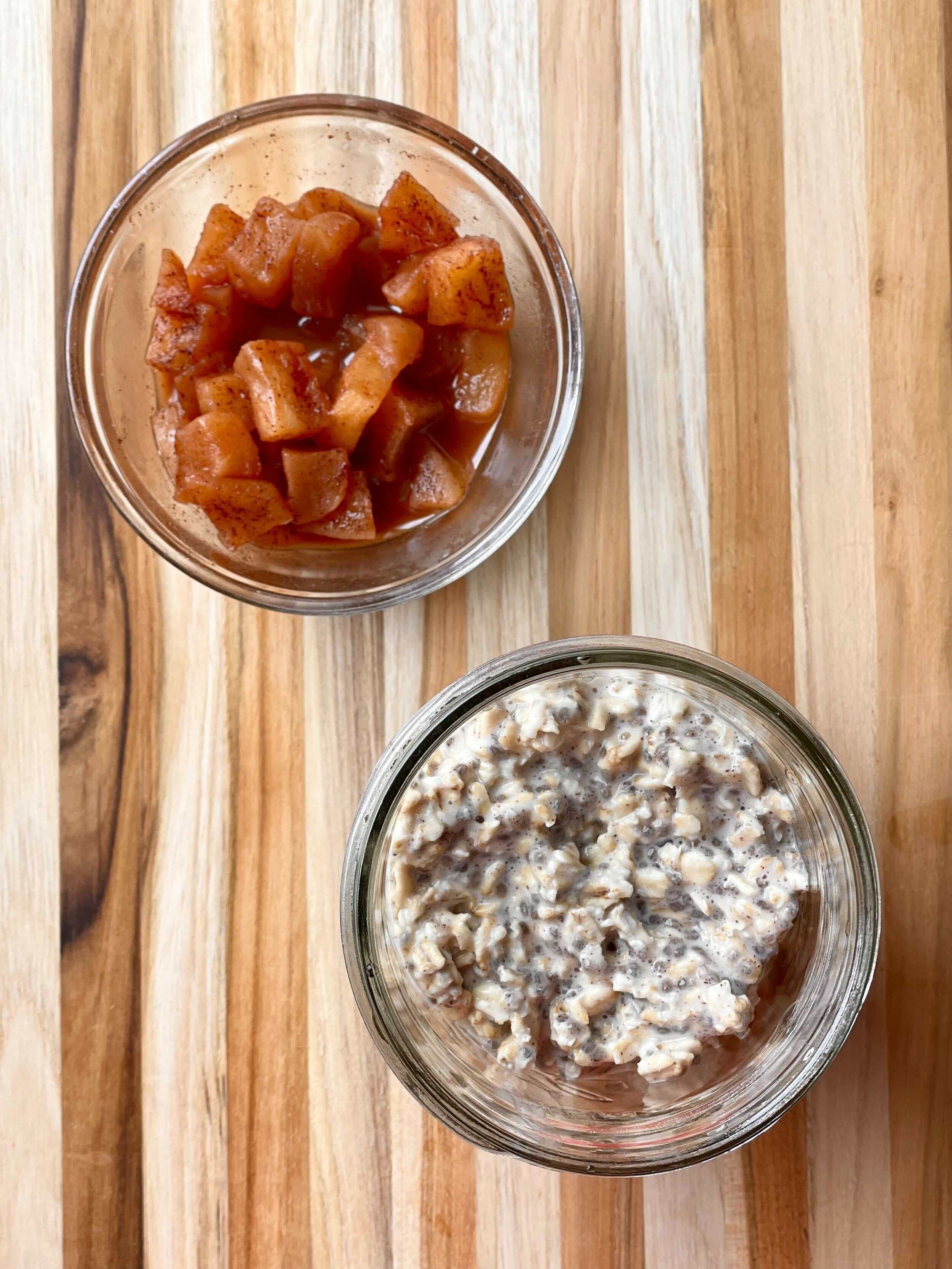 Honey Roasted Carrots with Goat Cheese + Pistachios
Next Post