I recently went to a Friendsgiving meal and one of the first courses was a delicious butternut squash soup. I took inspiration and created something similar at home. The highlight in this recipe is first roasting the squash (and carrots) in the oven to bring out their flavors before blending everything together on the stove top. Also the "everything but the bagel" seasoning and croutons on top really add a nice touch and texture to this dish! I highly recommend not skipping that step.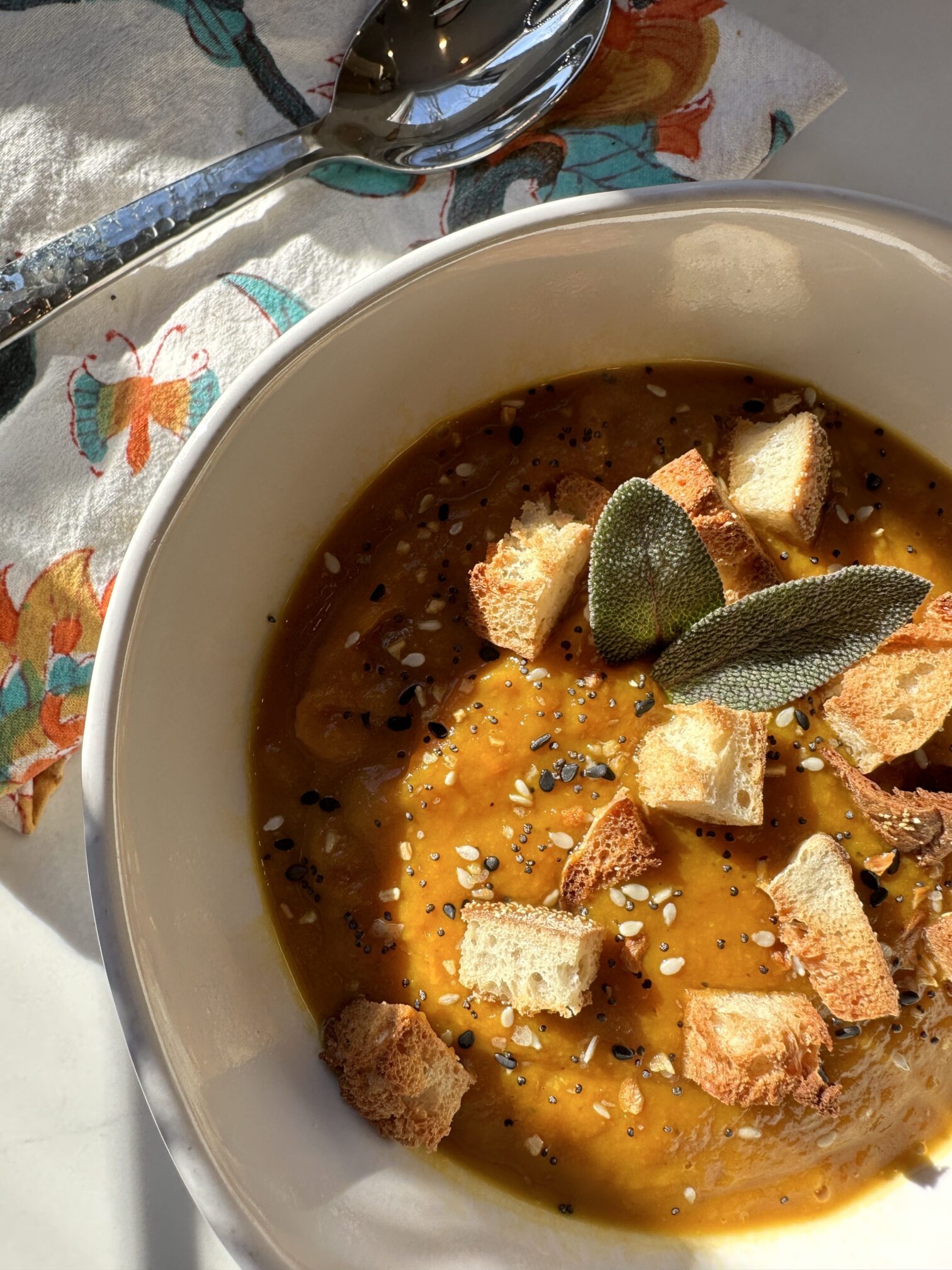 Ingredients
2 tablespoons olive oil
1 large yellow or white onion chopped
1 medium butternut squash, peeled, seeded, and cubed (save seeds for roasting!)
2 large carrots, chopped to the same size as squash
3 garlic cloves smashed
1 Tablespoon (or 4-5 leaves) fresh sage chopped
½ Tablespoon minced fresh rosemary
1 teaspoon grated fresh ginger (or ginger powder)
3 to 4 cups vegetable broth
Freshly ground black pepper and salt to taste
Directions
Preheat oven to 400 degrees Fahrenheit (on convection roast) Lay butternut squash, carrots, and garlic on a baking sheet. Drizzle olive oil over vegetables, salt and pepper, and place in oven. Roast for 15-20 minutes.
In a large soup pot, heat olive oil on medium-low heat. Add chopped onion for 5-10 minutes until, light brown and cooked through.
For croutons, cut pieces of bread into cubes and roast in the oven, still at 400 degrees, for about 5 minutes, or until golden brown. Set aside for topping.
Add roasted butternut squash cubes, carrot, and garlic to pot. Cook for about 5 minutes and then add herbs, salt and pepper. Cook for 2-3 minutes.
Add vegetable broth and bring to a boil. Turn heat down and simmer until squash and carrots are cooked through about 20 minutes. Stick a fork in it to check!
Turn heat off and begin to blend. With either an immersion blender or if using a regular blender, carefully 1-2 cups at a time until fully blended and smooth.
Serve hot in a bowl with Everything But the Bagel seasoning and croutons on top.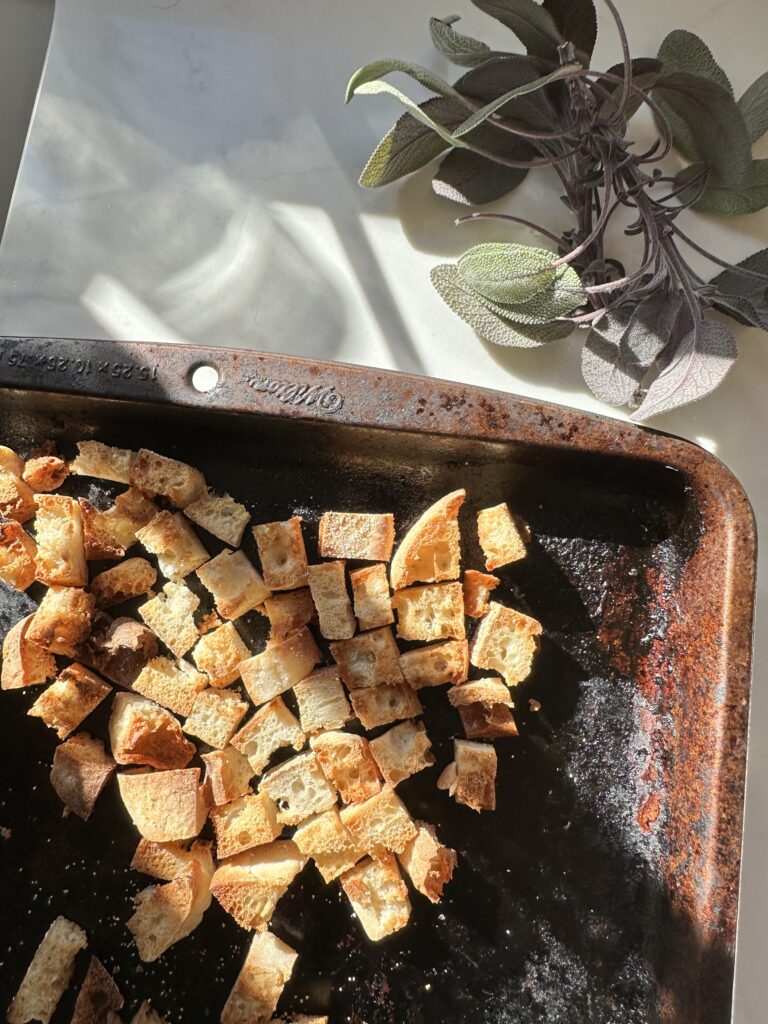 Red Wine-Braised Short Ribs
Next Post