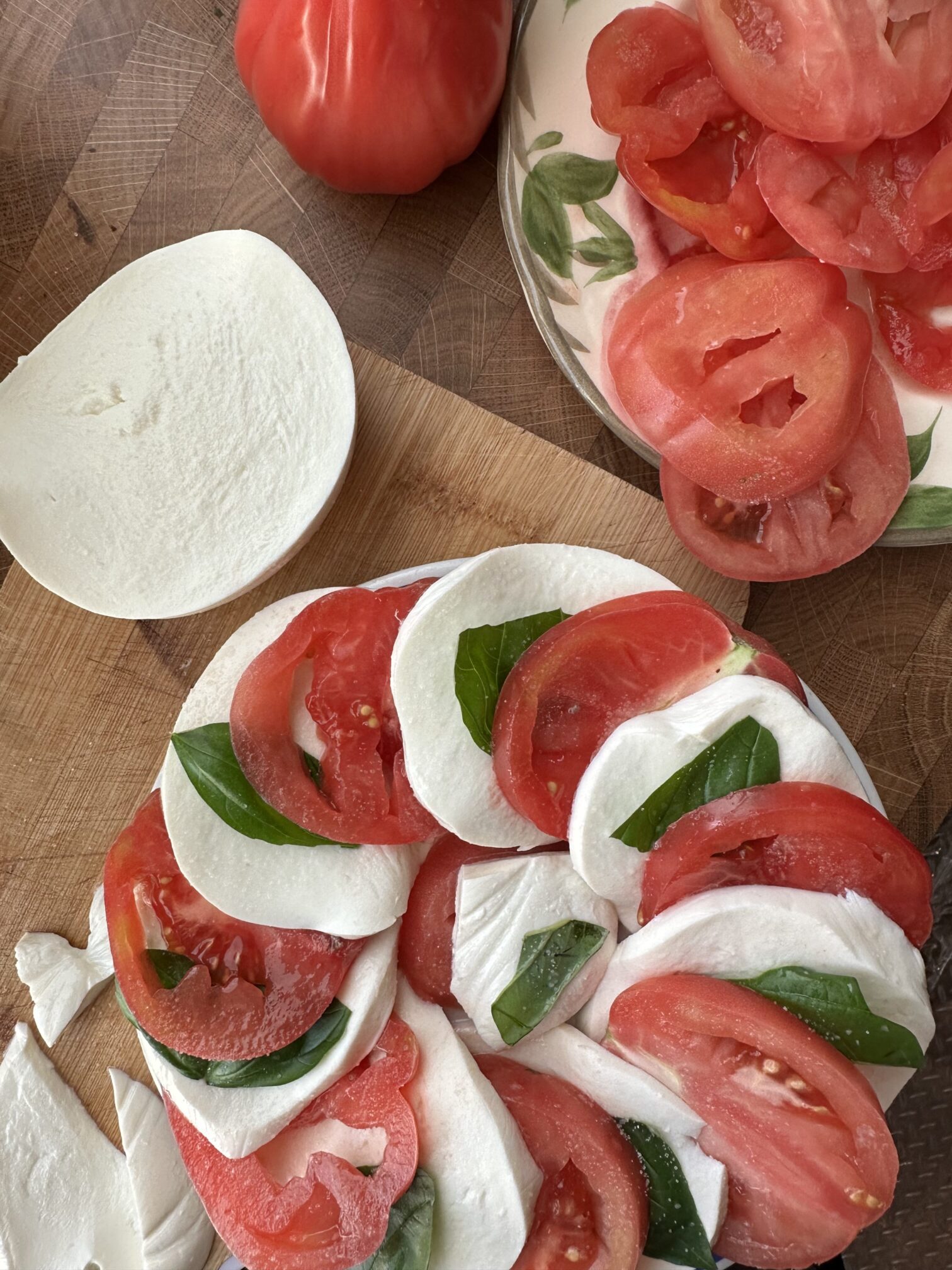 On my recent trip to Italy, one of the lessons I relearned was the importance of simplicity. Sometimes the best things in life are the simplest ones: if things are good as they are, there is no need for excess. Let the ingredients speak for themselves!
Summer is finally here, and I'm excited to share this recipe inspired by Italy's produce. Buffalo mozzarella is an ultra-luxe, creamy cheese that pairs beautifully with sweet, ripe, tomatoes. I opt for big, Heirloom tomatoes, because these guys can stand up to mozzarella's body. With basil (from my garden!), extra virgin olive oil, and a balsamic reduction, this recipe is a fantastic make-ahead dish. Definitely pleasing to the eye.
What makes this salad special is the balsamic reduction I make. Balsamic vinegar is already a burst of flavor with fig, molasses, and chocolate profiles. If you simmer and reduce the vinegar to about half its volume, you concentrate its flavor, making a great dressing. Try it out, and let me know what you think!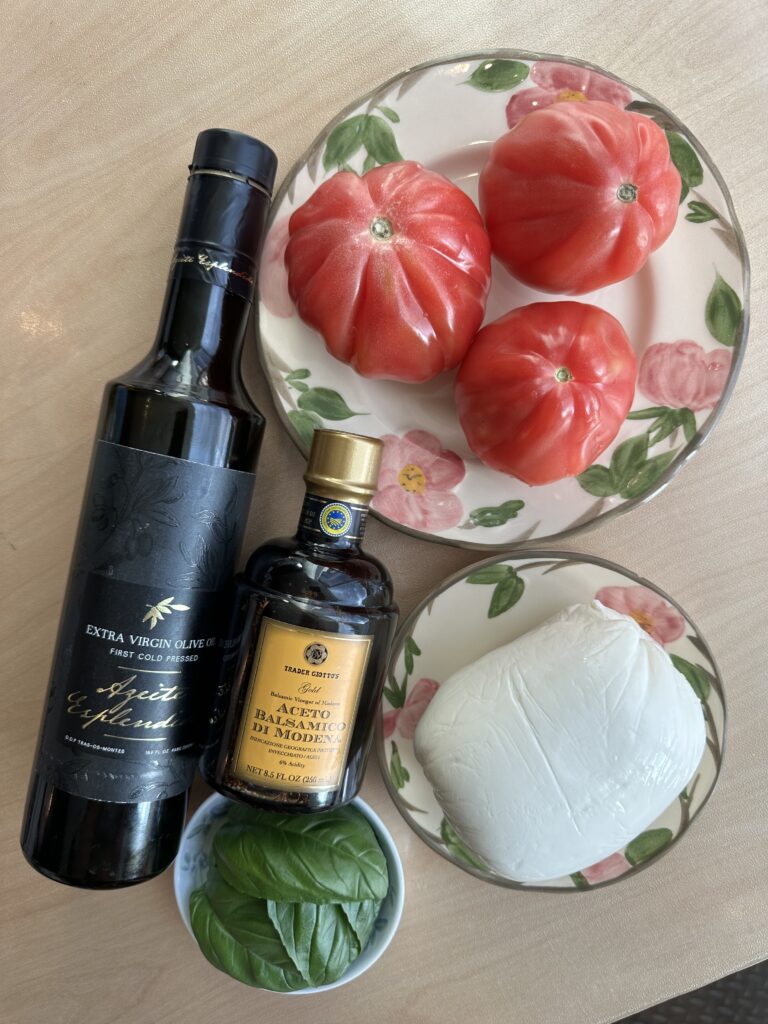 Ingredients
1 lb Buffalo mozzarella
2-3 large Heirloom tomatoes
1/2 cup balsamic vinegar
Basil
Extra virgin olive oil
Salt
Directions
Slice mozzarella in 1/4 inch slices. Slice tomatoes into similar sizes.
Arrange on plate, alternating and overlapping each mozzarella slice with tomato. You can tear basil leaves and add them to the mix, too!
In a small pot over medium heat, bring balsamic vinegar to a gentle boil, stirring every 2-3 minutes for about 10 minutes. This will concentrate the vinegar without burning it. Remove from heat when volume has reduced by half. Let cool at room temperature.
Pour balsamic reduction over salad. Season with salt as needed.
Enjoy!