Another summertime classic is lemonade. Growing up on Martha's Vineyard, I'd see (and help contribute to!) a number of lemonade stands- whether it was fundraising or just for fun, lemonade making and selling was always a hit. Nostalgic for these lazy summer days!
Now that I'm a bit older, I put my own spin on this drink: blueberries and mint. I use frozen blueberries to act as ice cubes (no diluted drinks here) and give a nice flavor and color- I love how the drink slowly turns into a shade of purple! Muddled mint gives the lemonade an extra boost of flavor. Instead of sugar, I use maple syrup.
Feel free to substitute seltzer instead of water for some bubbles. Or spike it with alcohol if you're in the mood!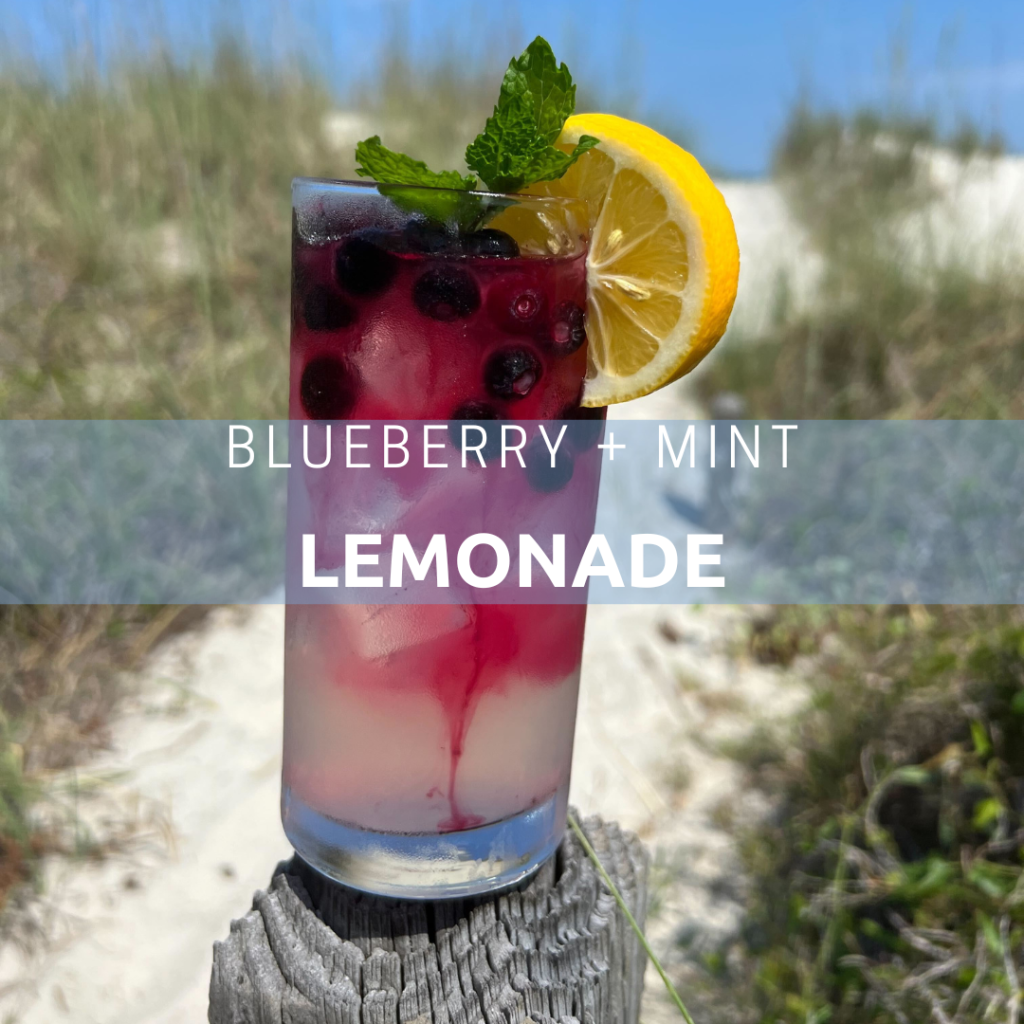 Directions
Juice all lemons- put some elbow grease in!
In a big pitcher, combine the lemon juice, water, and maple syrup. Set aside and chill (chilling the mix now will slow down the blueberries (our "ice") from defrosting quickly.
In a mason jar or glass (aren't these pretty?), muddle mint and 1 tbsp water until you release the essential oils.
Add the mint mixture to the lemonade, and decorate with blueberries. Enjoy and watch your drink take on a two-tone appearance!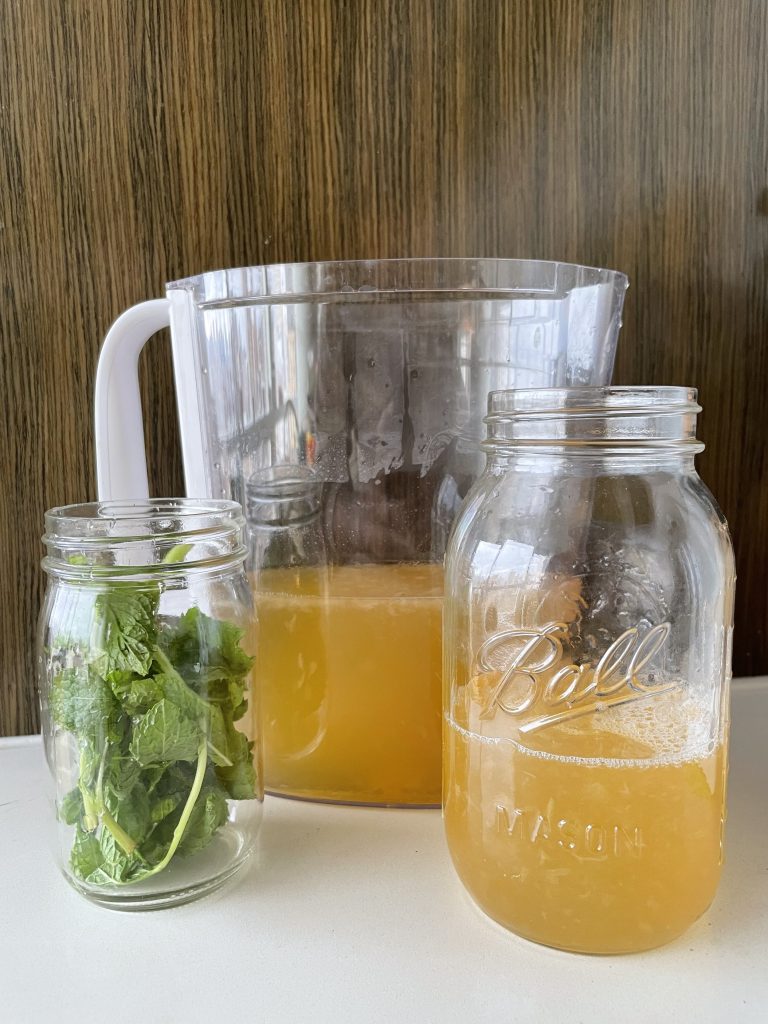 Lemon Asparagus Pasta Salad
Next Post