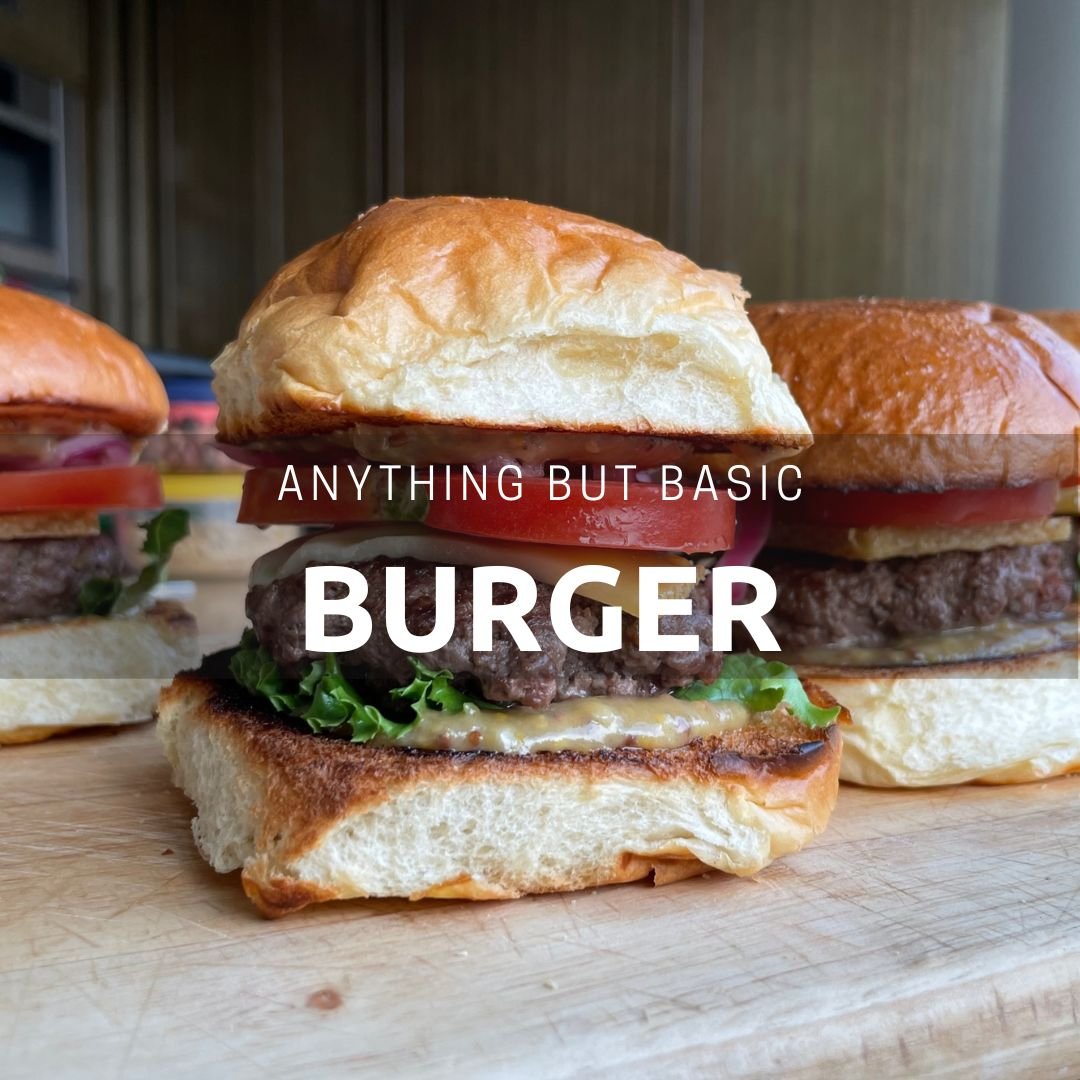 Summer screams a lot of things: Memorial Day, beaches, grills, July 4th, 8 PM sunsets, a big cooler of drinks, cookouts, lazy weekends…
Growing up on Martha's Vineyard with an abundance of seafood, Clam Bakes are a summer staple for huge gatherings (have you tried my recipe?). But another quintessential? Burgers. Yes, burgers! But not just any old burger. This is my "Anything But Basic Burger."
What makes my version unique is the addition of Chinese oyster sauce to the hamburger mix. The sauce gives the meat an extra umami, almost sweet taste. Topped with my Tangy Tahini Sauce, this combination is bound to be your next go-to favorite recipe. Of course, we have the classic lettuce, tomato, and onions. I like adding pickled onions for an extra kick. Top your masterpiece with a slice of cheese (gruyere is one of my favorites). Scroll to see how I make my epic burger!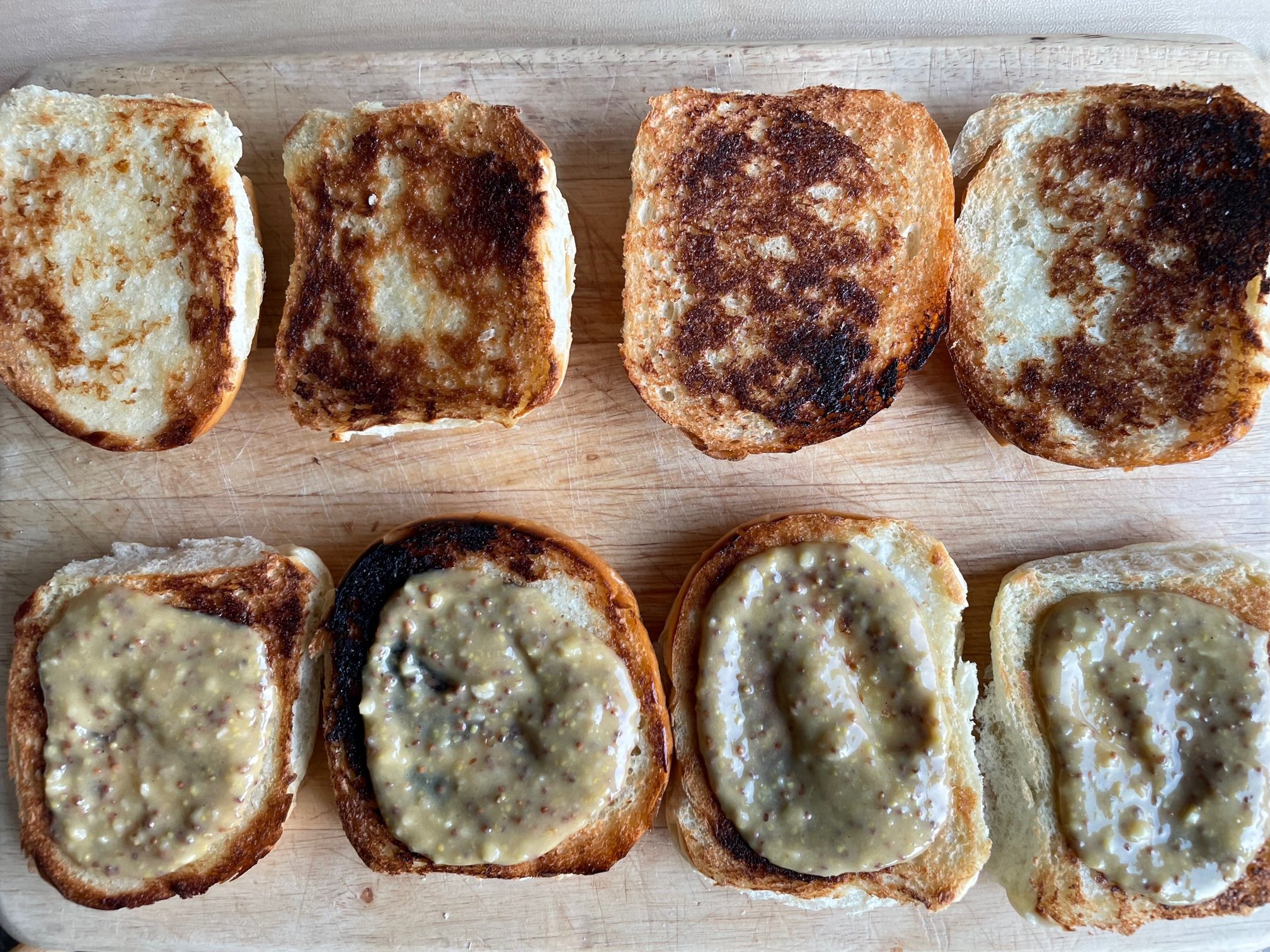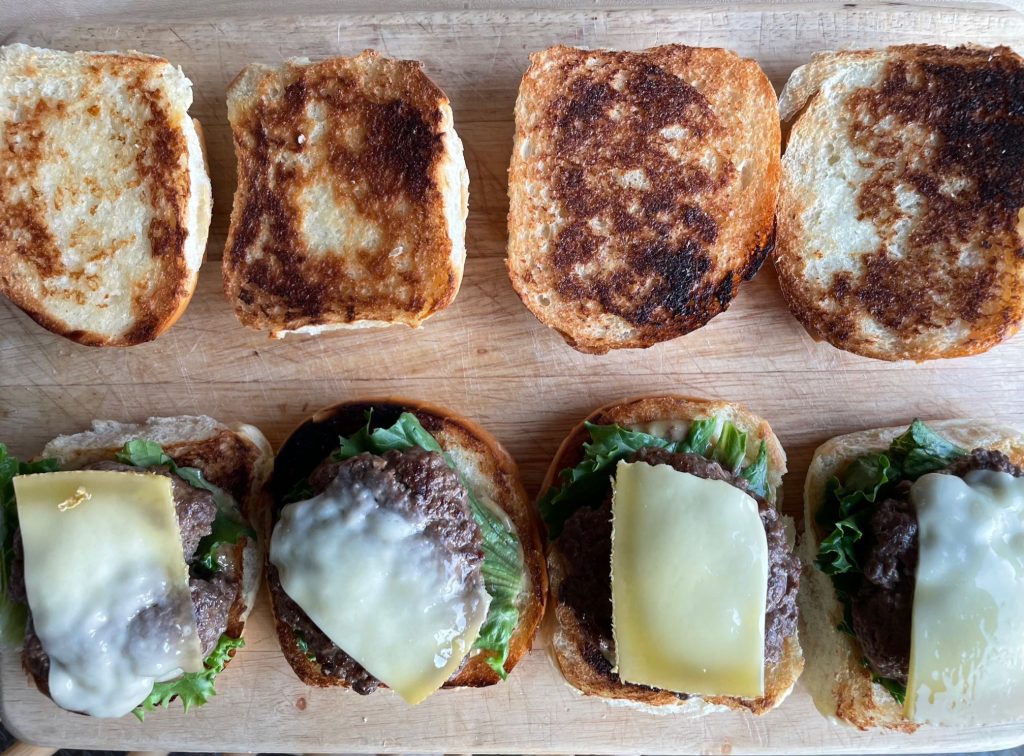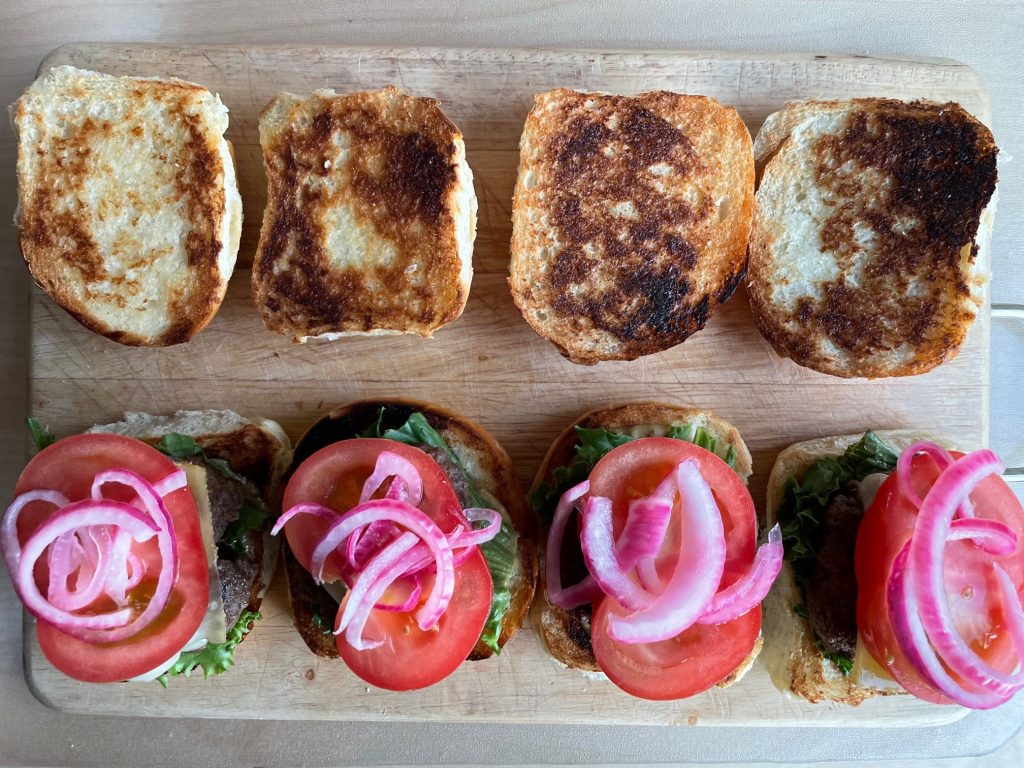 Ingredients
16 oz ground beef
2 tbsp oyster sauce
4 burger buns
Lettuce leaves, torn
1 beefsteak tomato, sliced
Cheese (I like a generous slice of gruyere)
Any condiments
Directions
In a large mixing bowl, add your beef and oyster sauce and gently mix with your hands. I find that using a fork or spoon can lead to overmixing, making a tougher burger.
Over a flat top, toast your buns as is or with a smidge of butter or mayo.
Heat your grill, flat top, or cast iron to high heat. Right before it starts to smoke, add your patties, making sure not to overcrowd your surface. This'll allow grill marks or a solid sear. Cook 60 sec/side for medium-rare or up to 90 sec/side for medium. Salt+pepper your patties at this time! Once you flip, add your cheese so it starts to melt.
Assemble your burger! I add a layer of sauce and lettuce to the bottom half as a "bun blanket" to prevent sogginess. Patty+cheese follow with tomato, pickled onions, more tahini sauce, and top half. Voila- Enjoy!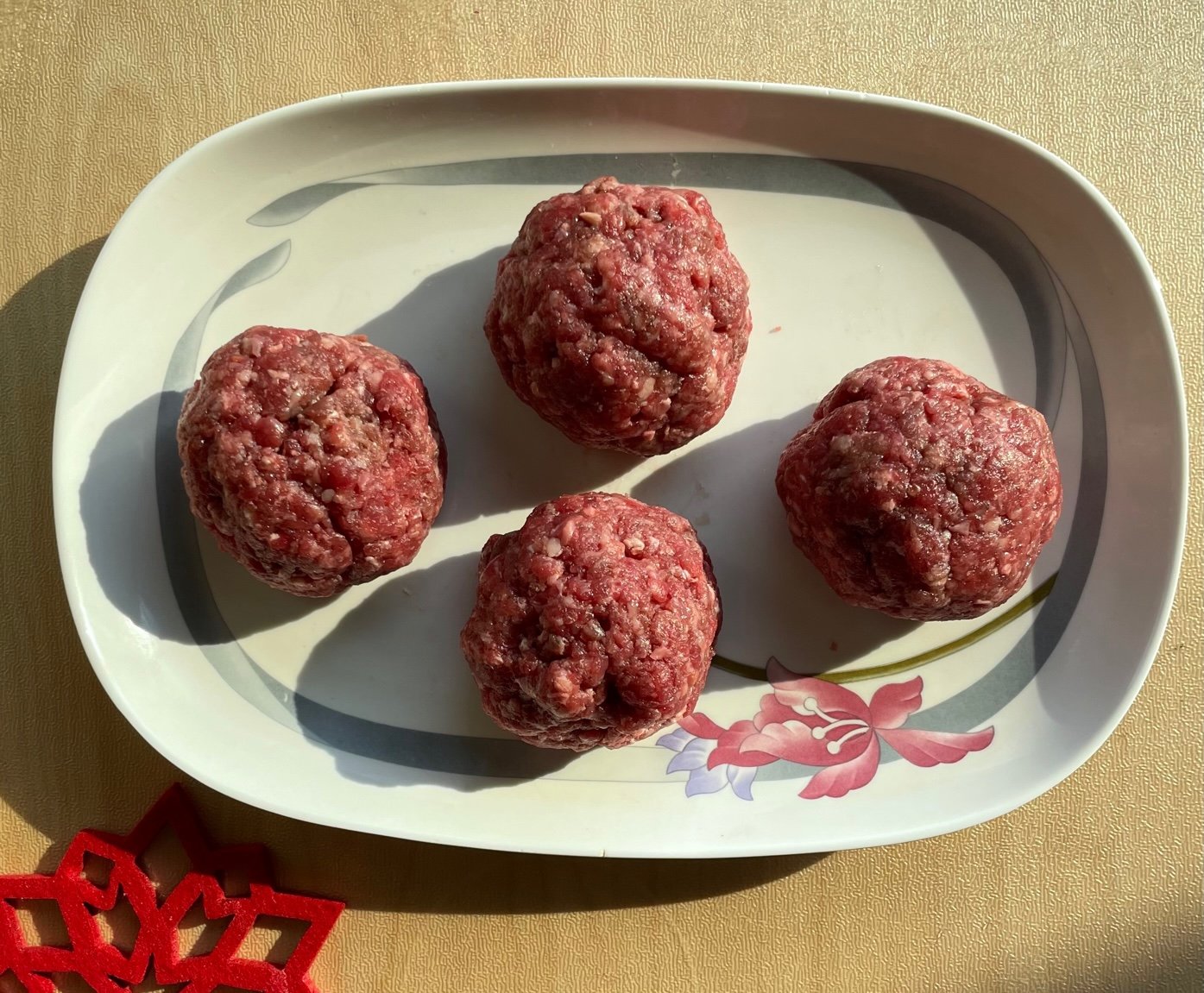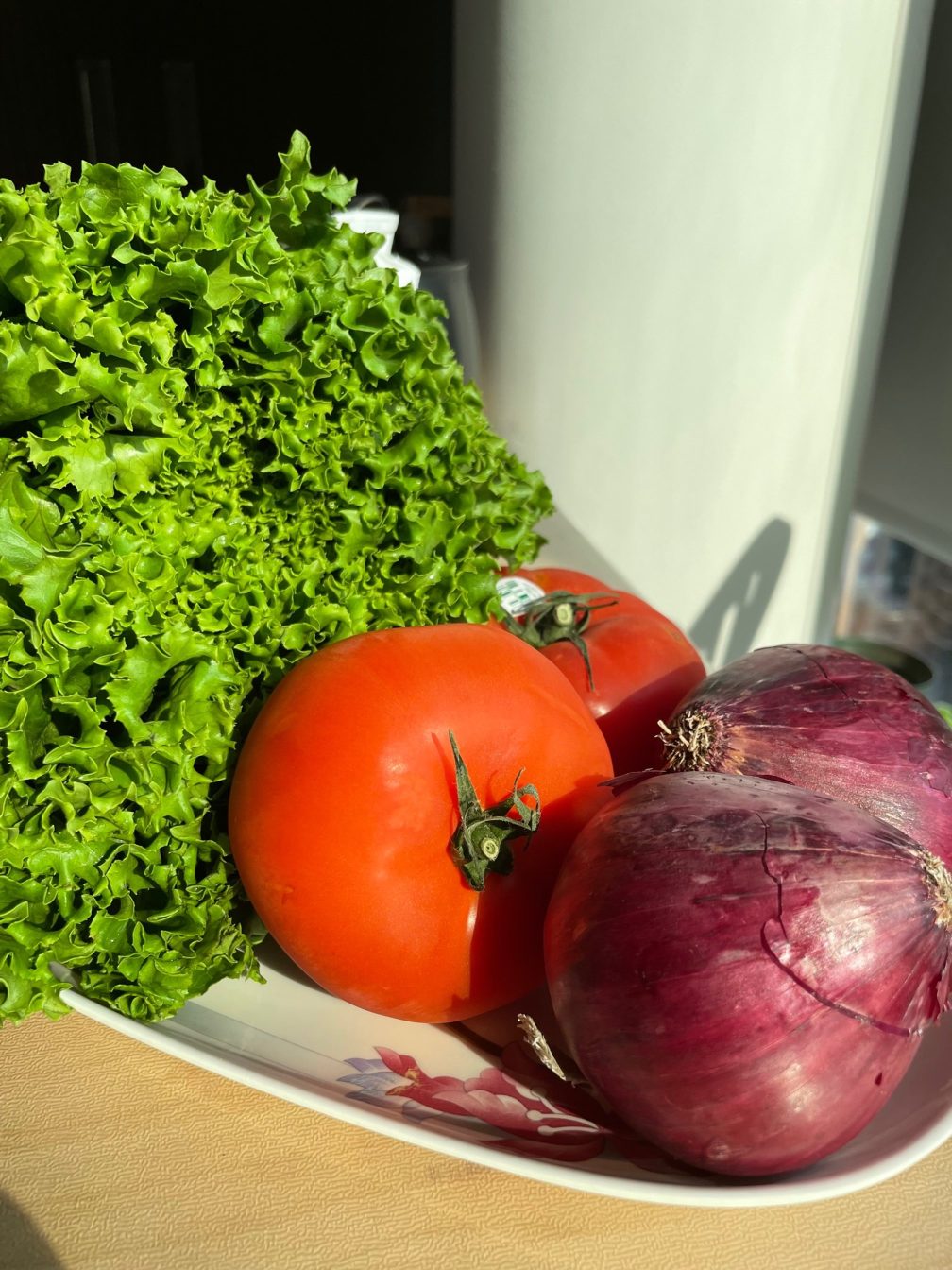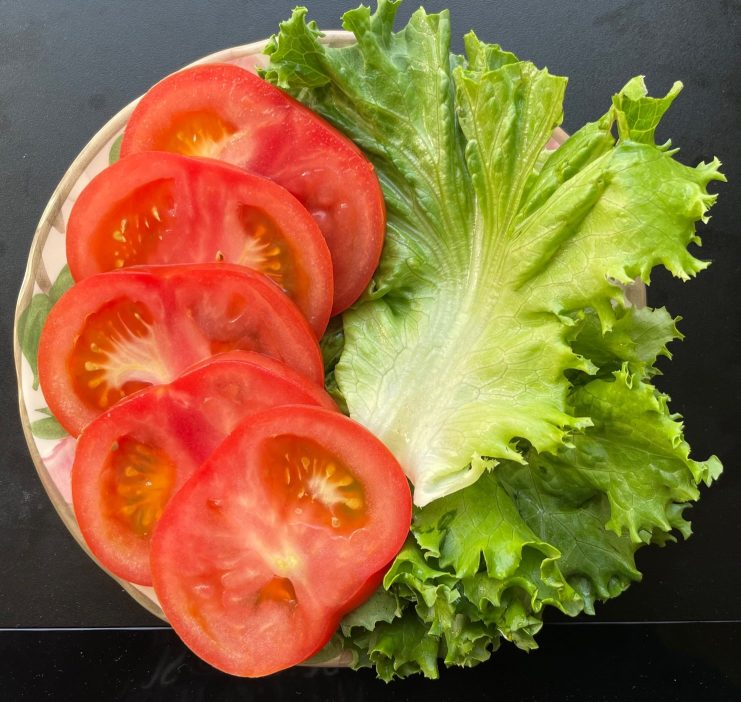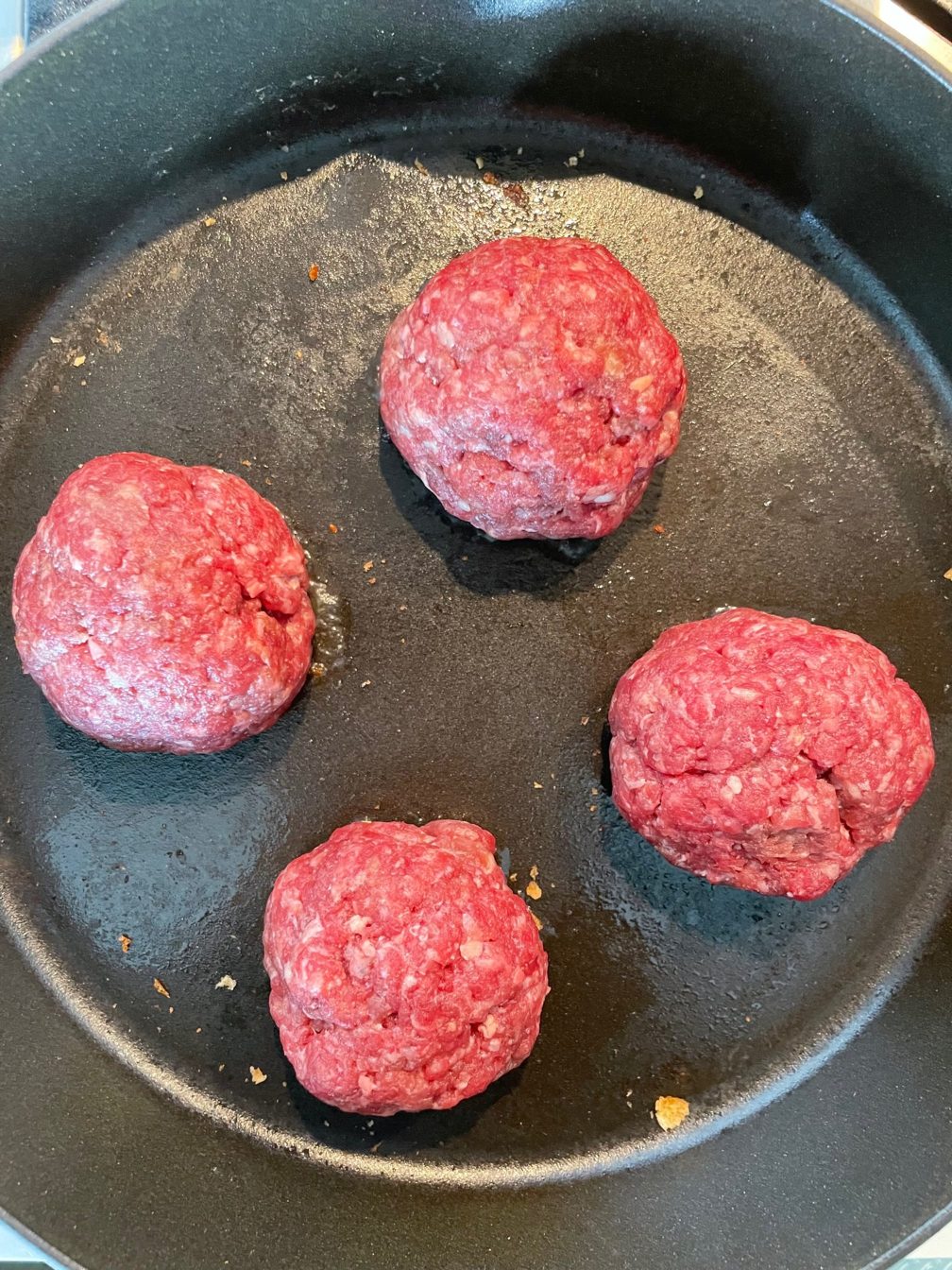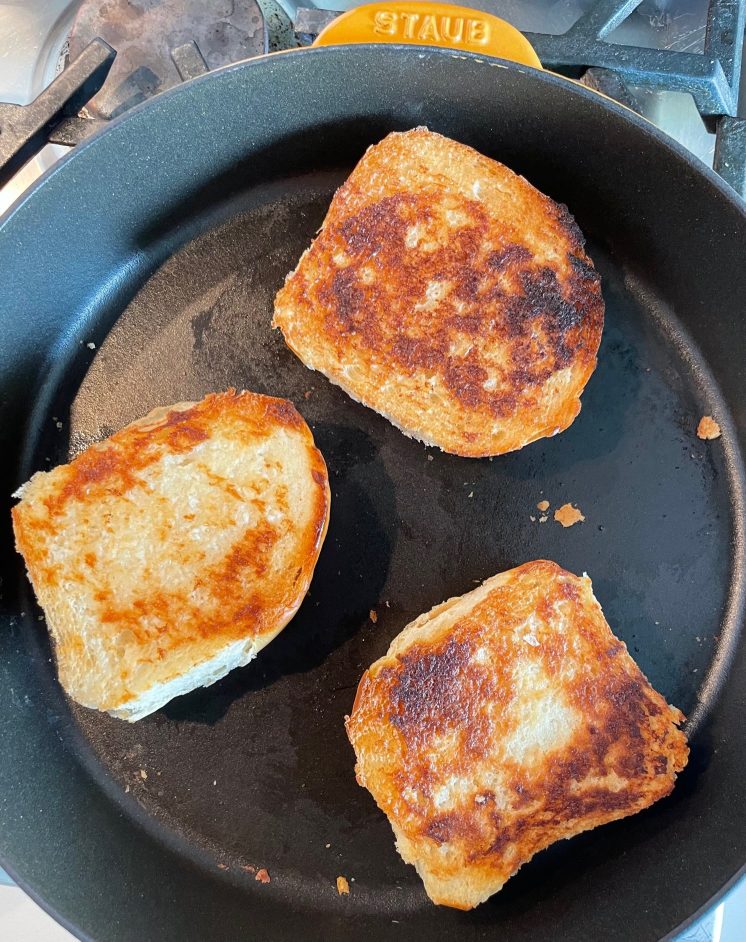 Grilled Peaches with Balsamic + Ricotta
Next Post