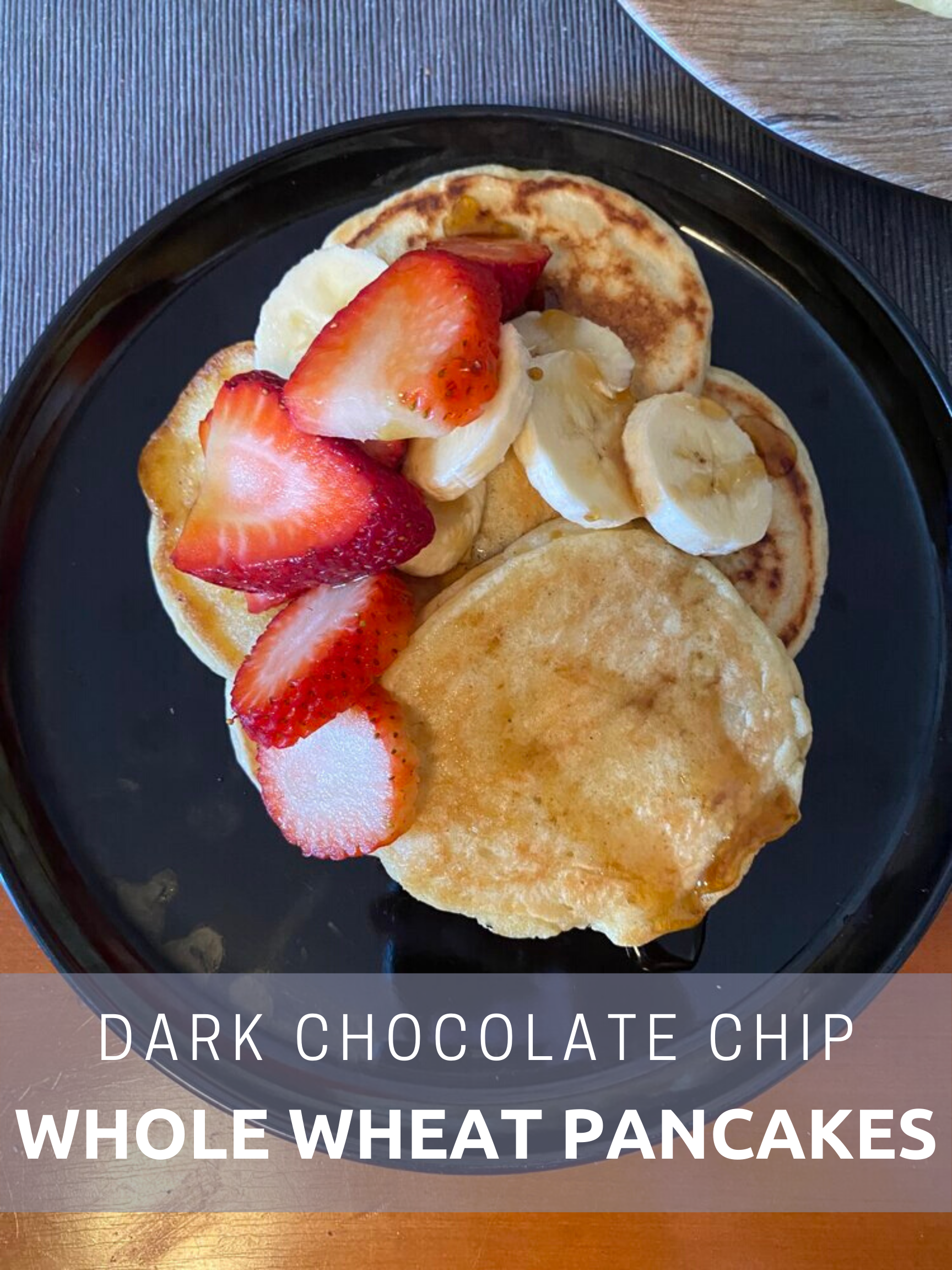 Perfect weekend brunch recipe! Enjoy my Wake Up Slowly Morning Mix playlist on spotify, and cook these pancakes while wearing a robe, and slippers. 🙂
Ingredients
1 1/2 cup All purpose whole wheat flour (you can use regular flour as well, if you don't have whole wheat)
1/2 teaspoon ground cinnamon
1 tablespoon baking powder
1/2 teaspoon fine sea salt
1 egg
1 to 1 1/2 cups of almond milk (or your milk of choice)
2 Tablespoons of vegetable oil or butter (as well as extra for cooking)
1 teaspoon vanilla extract
Dark chocolate chips (add to pancake while cooking on the pan).
Directions
Place dry ingredients into a large mixing bowl. (flour, cinnamon, baking powder, sea salt). And mix well.
Create a well in the middle of dry ingredients, and slowly mix in eggs, vanilla, oil/butter, and milk. Add extra milk for a thinner pancake, add less for a thicker, cake-like, pancake.
Heat pan or griddle on medium heat. Use oil/butter on the pan before every pour of batter. Using a large spoon, pour about 1/4 cup of batter onto the hot pan. Add chocolate chips, (I usually add around 5 chips per pancake) slightly press each chip down into the batter so they get mostly covered with batter. This will help when the pancake is flipped that the chocolate chips wont get too burned.
When the batter starts to bubble slightly, flip the pancake over to cook on the other side.
Dress with maple syrup, fresh fruit, whatever your heart desires, and enjoy!
Sweet Potato + Squash Black Bean Tacos
Next Post