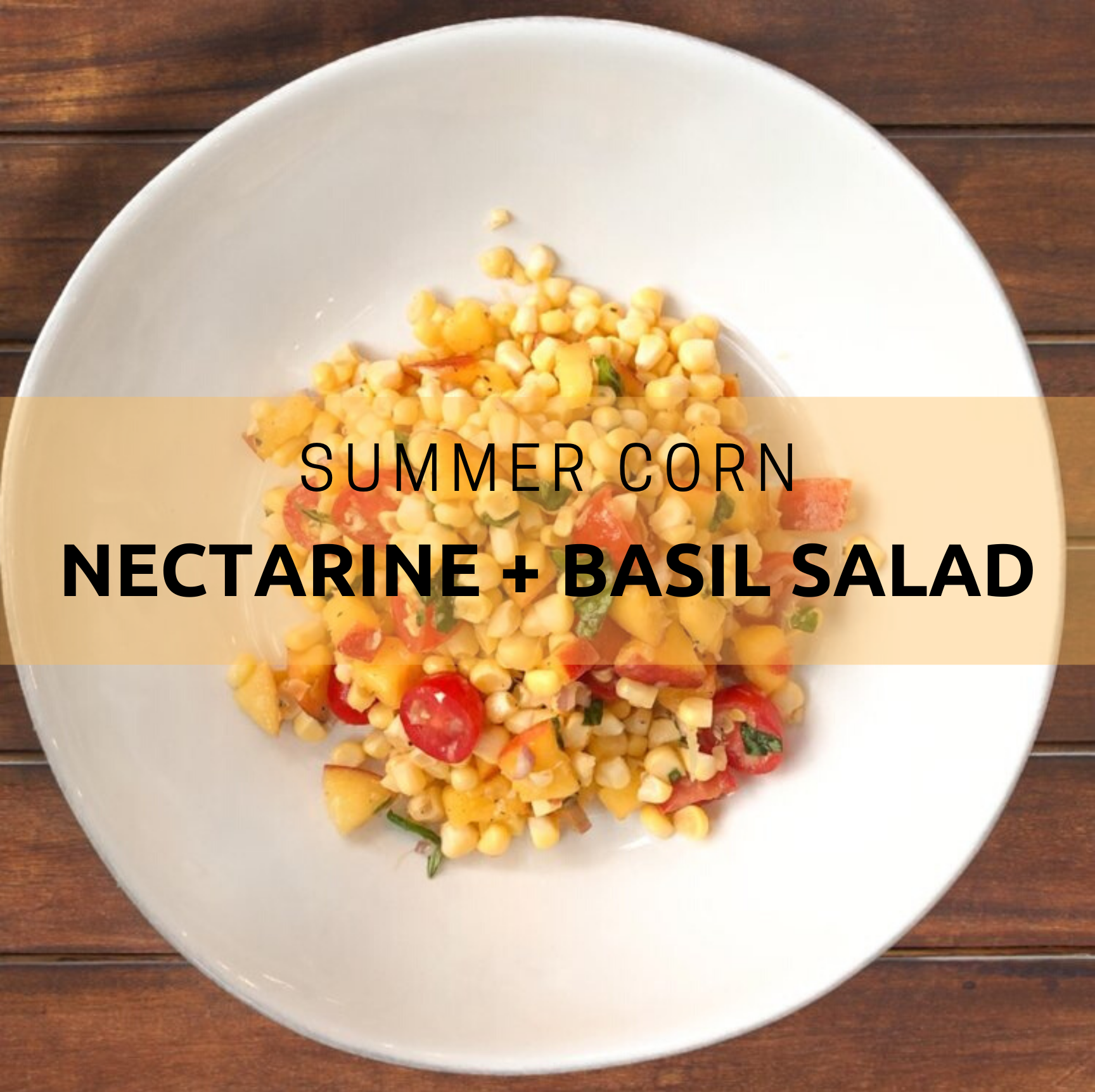 This has been my favorite summer salad recipe for the past few years. Its perfect at the end of summer when the tomatoes are ripe and the corn is in season. Basil loves to grow in the hot weather as well, so this summer salad is seasonally perfect! Also, important to note that you don't have to cook anything in this dish. Everything is raw, yes you can eat corn raw, trust me, its crunchy and refreshing. Check out this simple and easy recipe below. Enjoy!
Ingredients
2 ears of fresh corn shaved raw
1 pint of grape tomatoes cut in half
1/3 cup of fresh basil leaves chopped
1 medium shallot diced
1 ripe nectarine cut in 1/2 in cubes
2 Tablespoons rice wine vineagar
salt and pepper
Directions
Shuck the corn, no need to cook the corn at all, simply hold it vertical inside of a big bowl, thickest part touching the bottom of the bowl, using a sharp knife carefully shave the kernels off into the bowl. Shaving from the top down towards the bottom.
Cut the grape tomatoes in half. And then cut the nectarine in 1/2 in. cubes, chop the basil and shallot. Combine all ingredients together in a medium sized serving bowl.
Add in vineagar, and salt and pepepr to taste. Mix well and serve as a side at your next meal!
Enjoy!