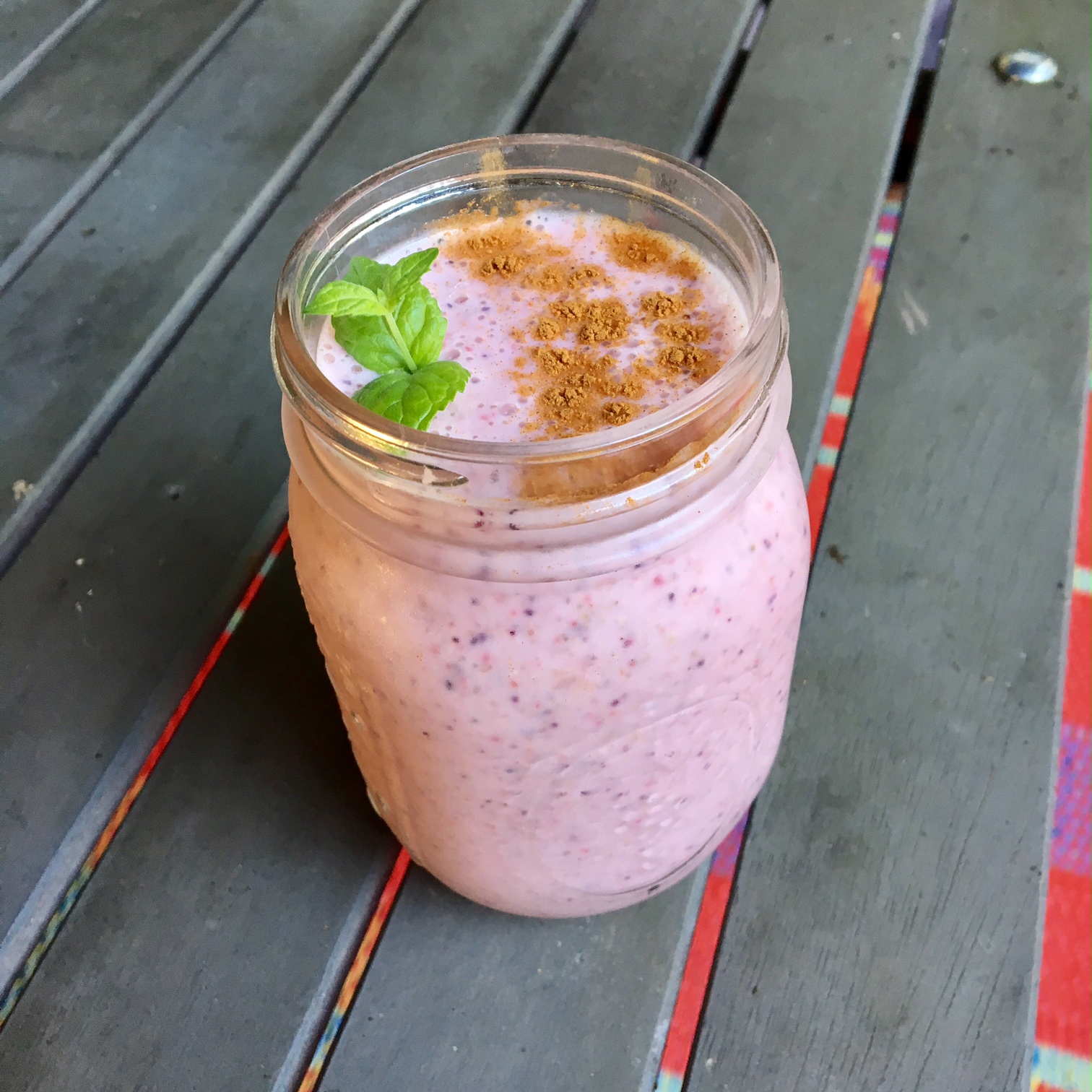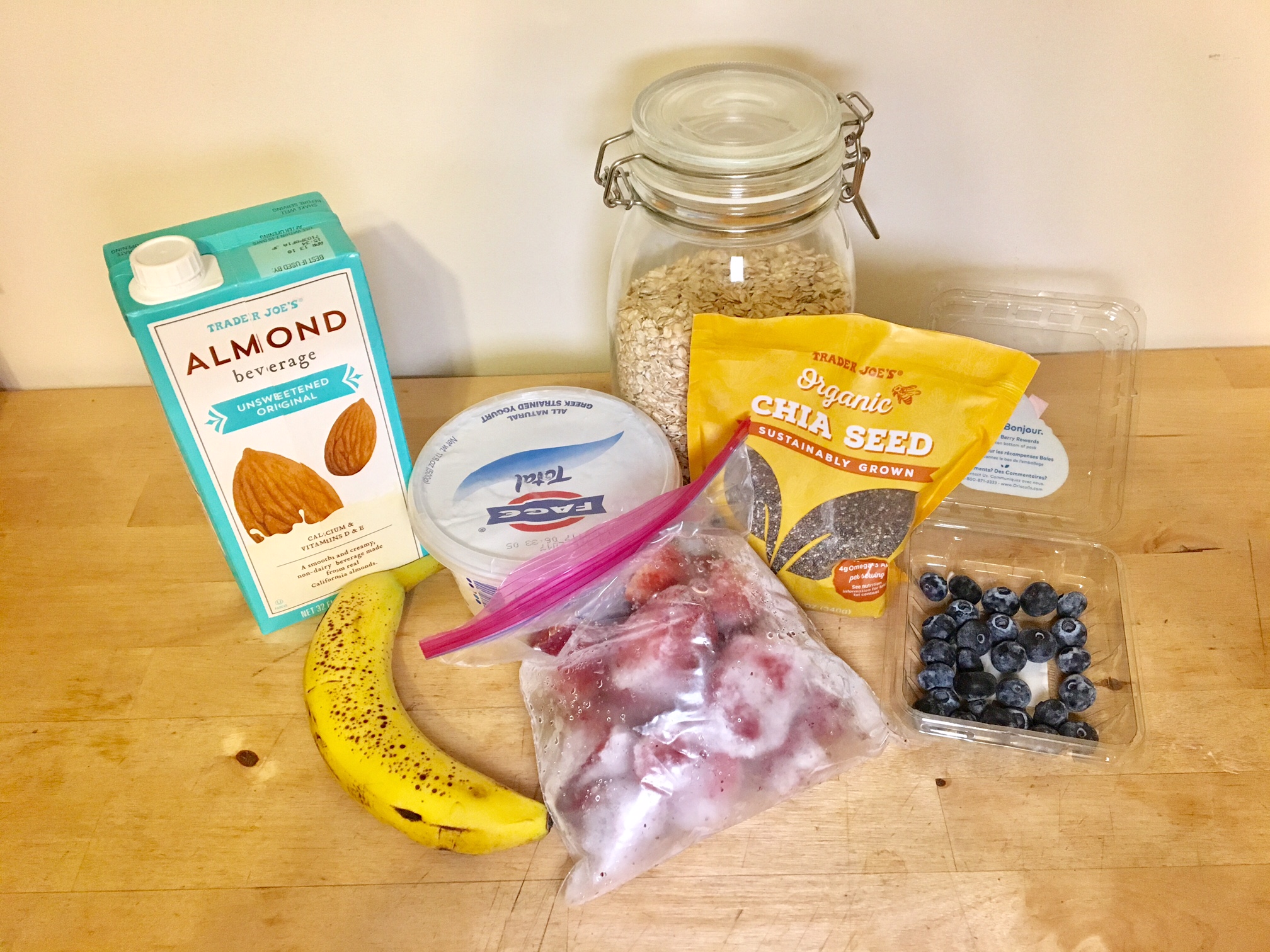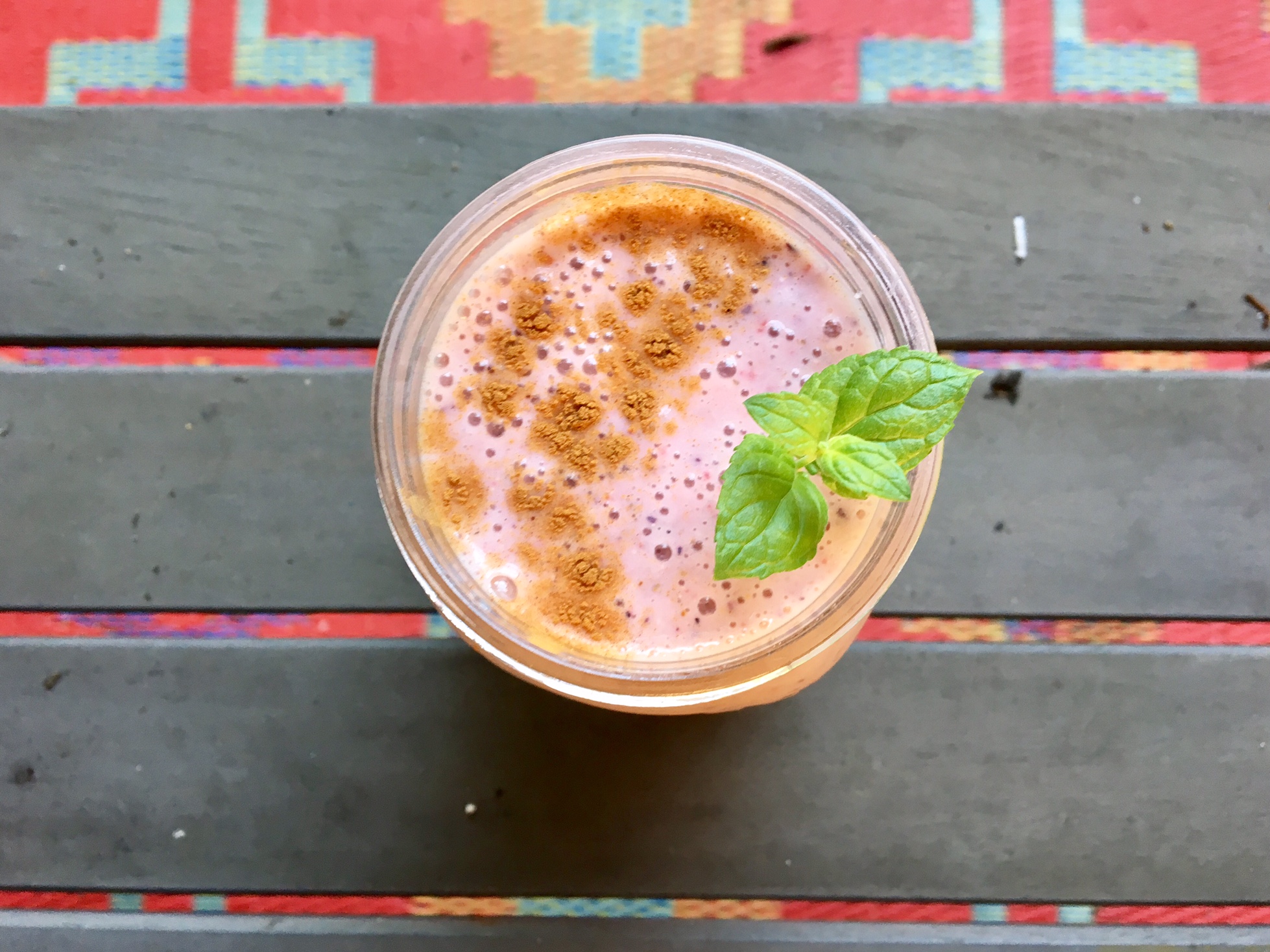 Summer is the perfect season for smoothies! Smoothies can make a great breakfast, or snack, depending on the ingredients. I like to put rolled oats into my morning smoothie because it makes it more substantial, and filling. It's like having a cup of oatmeal in the morning! Here is my favorite morning smoothie recipe:
Ingredients
1 banana
5 frozen strawberries
handful of blueberries
2 tbsp greek yogurt
1/4 cup of raw rolled oats
1 tbsp chia seeds
1 cup of almond milk
Directions
Mix all ingredients into a blender. You can adjust the amount of almond milk depending on how thick you like your smoothie.
If you're feeling creative and want help coming up with your own smoothie recipe, check out my previous blog post on my smoothie creation techniques. 🙂 Enjoy!
Quick & Easy Raw Zucchini Salad
Next Post