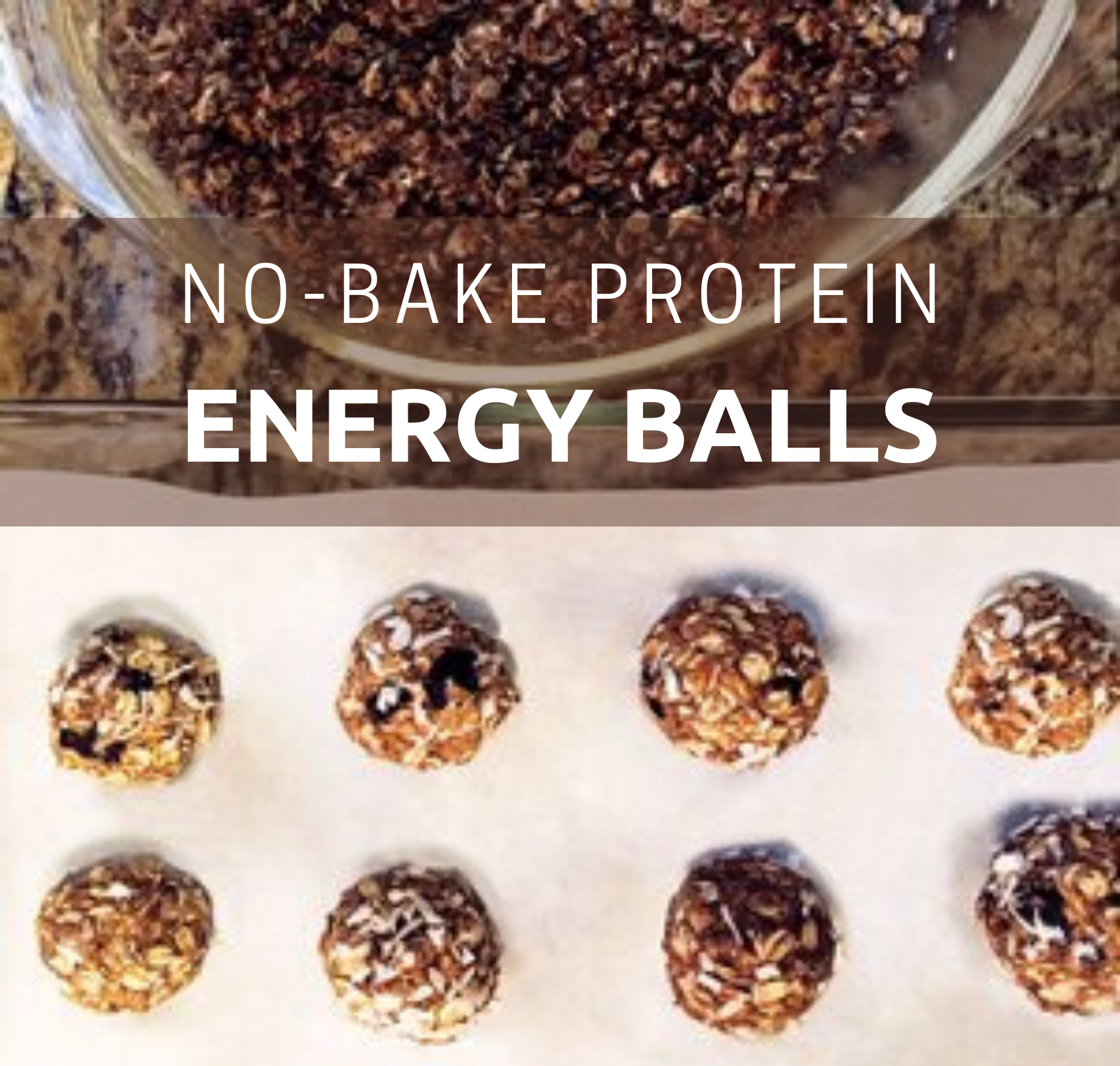 These little delicious nuggets are perfect for on-the-go! A quick bite to give you some protein and energy for wherever you are off to next. I tried a couple of recipes I found online, and created my own version below. Try them out and let me know what you think!
Ingredients
1 1/2 cups rolled oats
1/2 cup vanilla whey protein powder (or Vegan protein)
1/2 tsp cinnamon
1 tbsp chia seeds
1 tbsp flax seeds
1/2 cup smooth natural almond butter (or any nut butter)*
1 tbsp raw honey
1 tsp vanilla extract
1/3 cup chocolate chips, raisins or preferred add-in
4-6 tbsp liquid (unsweetened almond milk, coconut, soy, etc.)
1 cup of shredded unsweetened coconut
Directions
Add oats, protein powder, cinnamon, chia and flax seeds to a large bowl.
Add in almond butter, honey and vanilla extract. Stir to combine.
Add in chocolate chips (or preferred add-in). Mixture should be slightly sticky but still crumbly.
Slowly add in milk, using hands (get dirty!) combine until it comes together in a sticky ball that holds together. If mixture feels too dry, add in more liquid but not so much that it won't hold shape.
Roll into balls using hands.
Roll balls into coconut flakes to coat.
Place on parchment paper in a container to set in the fridge for at least 30 minutes.
Store in fridge until ready to eat.