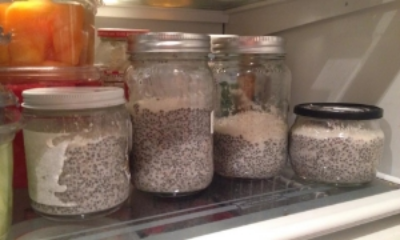 I think I just found my new favorite dessert. My friend Erica gave me this recipe, and I just tried it today. SO DELICIOUS. THANK YOU ERICA!
Ingredients
1/2 cup Chia seeds
1 2/3 cup unsweetened almond milk
1 mashed ripe banana
unsweetened coconut shavings
Directions
Mix it all together and refrigerate for at least 30 minutes- up to 3 days. So easy. So good.