There's been a crockpot (slow cooker) in my kitchen for about 5 years now, covered in dust. I just fell in love with it. Here's why: 1. Its easy. 2. You can make a lot of food at once. 3. Its really hard to screw it up. 4. Its easy.
NOTE: Before you use your crockpot, wash the dust off.
Here's my go-to recipe I've been making for a few weeks now. Its an ever-changing recipe, that just keeps getting better and better.
Sweet shredded chicken w/ T&P (tomatoes and potatoes)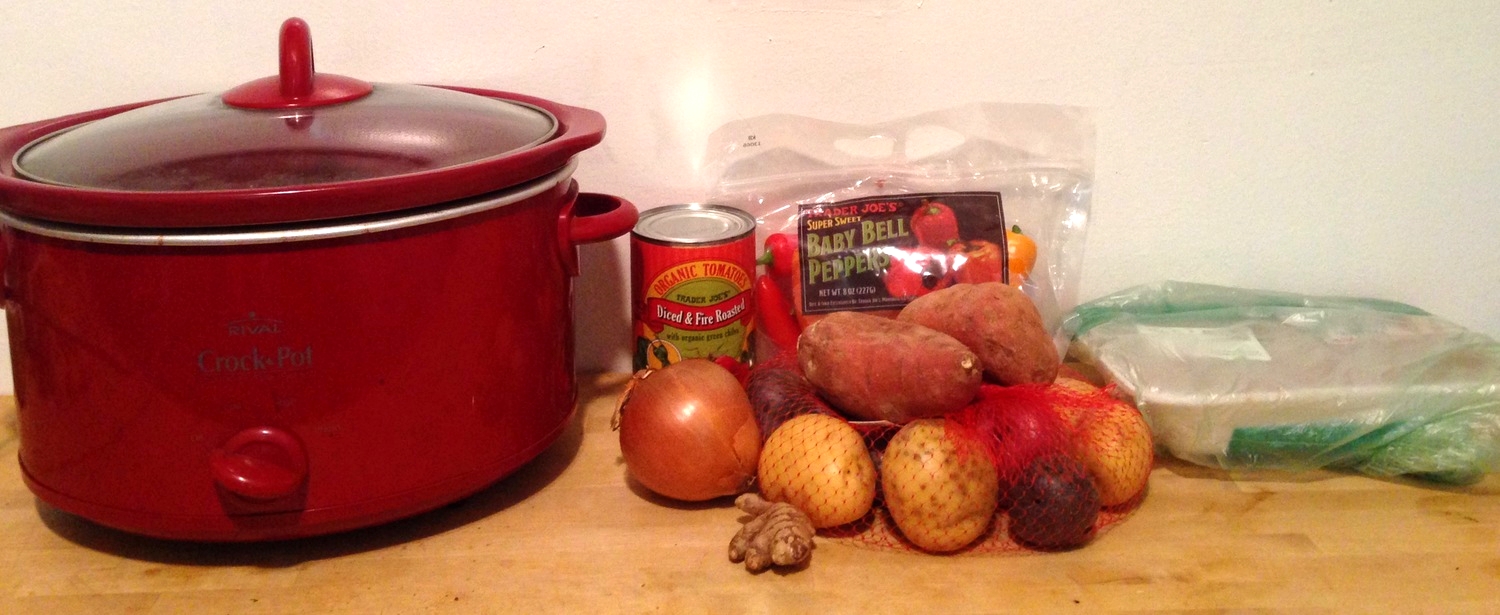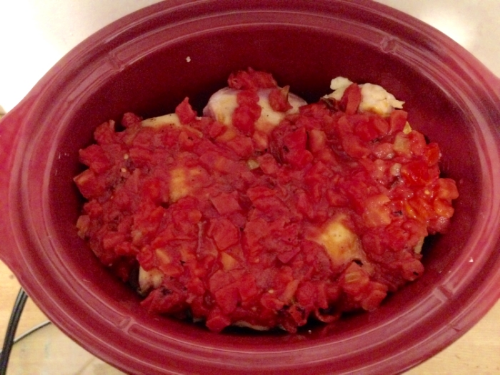 Cook time:
6hours on low, 4 hours on high.
Ingredients
1 tablespoon of olive oil or coconut oil
1 package of boneless, skinless chicken thighs (1-2 lbs)
1 can of diced tomatoes (or diced tomatoes with green chilis)
1 large baking potato and 1 large sweet potato cut into wedges
medium onion, cut into wedges
3 garlic cloves, minced
3 inch fresh ginger cut into rounds
2 tsp ground cumin/ 2 tsp cinnamon/ salt & pepper to taste
1/2 cup of raisins (optional)
Directions
In large skillet heat cooking oil (olive or coconut oil) on medium/high heat. Coat chicken thighs with cumin, cinnamon, salt & pepper. Cook chicken, until golden, for 3 minutes on each side.
In slow cooker put onions, ginger, garlic, potatoes, (and any other veggie you want to try — in the photos above I added some baby bell peppers.) Add the chicken. Then top with tomatoes and the liquid. (Don't worry the liquid is not suppose to fully cover the chicken.) Add the raisins. Cover and cook on low for 6 hours or high for 4. When its ready take a fork to the chicken and shred.
Enjoy!