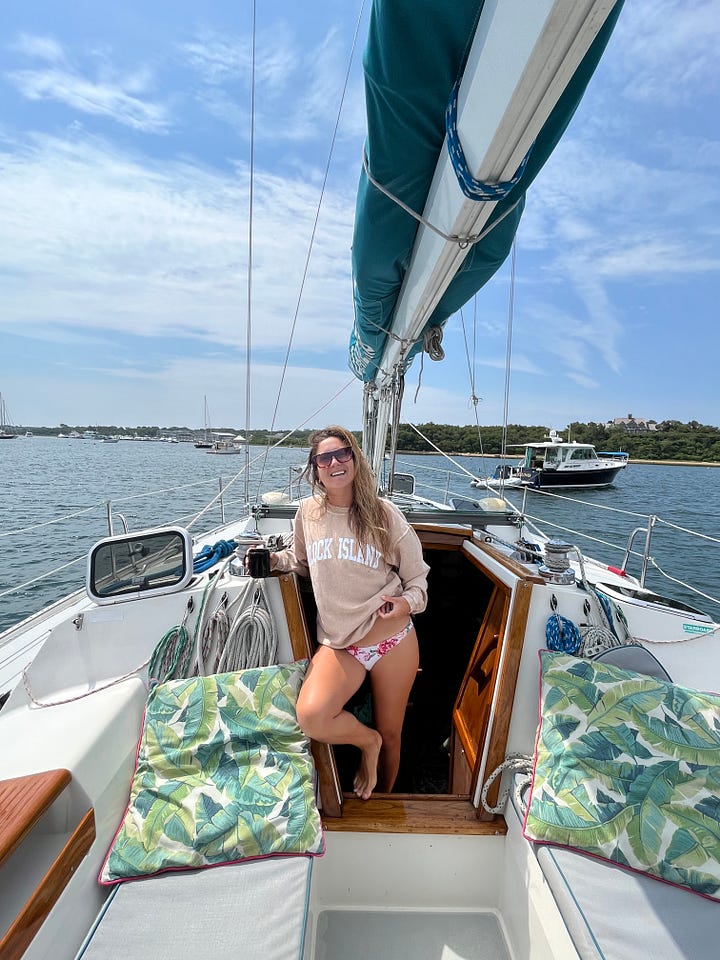 I'm writing this from the cabin of a 42 foot Catalina sailboat. My friend Nate owns a sailboat charter (truesailing.co) and Dave and I joined him for a week long sail this week in celebration of Dave's birthday!
We set sail from Sag Harbor, then headed east to Montauk. After a day there we headed to Block Island. This was my first time on the island, and it was adorable! I've heard so much about Block Island, and how fun and beautiful it is so I'm happy I was finally able to experience it. Definitely reminded me of Martha's Vineyard in some aspects but a lot smaller. There was a cute downtown with tons of t-shirt shops, ice cream (and Dell's!) The beaches were all stunning with part of the island having huge cliffs that made for epic views.
Life on a boat is like camping… you have to pack minimally and strategically and also be prepared for anything! We cooked some delicious meals on the boat (photos below) and all in all had an amazing sail.
I'm sharing some photos from our week on the water, and also sharing you the items that I brought. Whether you're doing a day trip, or a week trip, these items are some of my essentials when I'm spending time on the water. Scroll down for the playlist!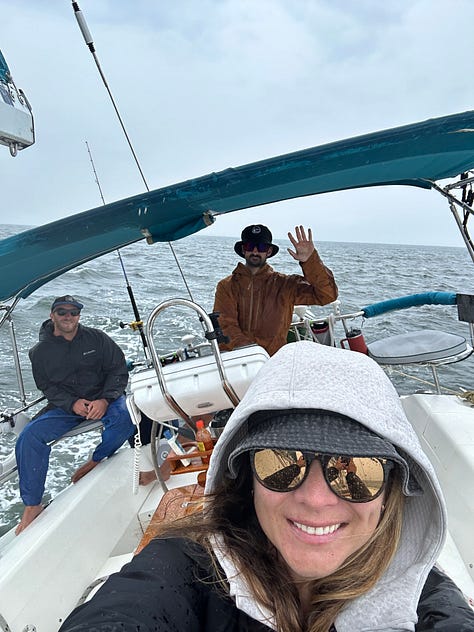 What's a must-have item for you?
Think Sport Sunscreen– Created for athletes, outdoor enthusiasts and environmentally conscious consumers. Bonus is it is reef safe and aerosol free.
La Roche-Posay Face Sunscreen– I got this while in Italy and it's great. I have the stick, but I think you can only find it in Europe or from online European pharmacies. I linked the liquid version for you here! If you want an easily accessible face sunscreen stick, other options are the Super Goop Glow Stick or the Super Goop 100% Mineral Sunscreen Stick.
The Honest Company Flushable Wipes– when bathrooms and showers are hard to come by, check out these flushable and plant based wipes!
Gecko Brand Dry Bag 30L– A dry bag is a necessity for being on the water. It assures your valuables stay dry and this one is the perfect size to fit everything!
Built Welded Cooler Bag Large– This is a great cooler bag that will fit all your drinks and won't be too heavy to carry at the same time. It's super functional and we use it all the time!
Unisex UA SlipSpeed™ Mesh Training Shoes– Always have a fresh white pair of tennies for being on deck. Bonus is that these fold down to slip on easily.
Birkenstock Arizona Essential Slide– I wear these out every summer. They are waterproof and easy to rinse off if they get muddy or sandy. From gardening to the beach, these go everywhere with me.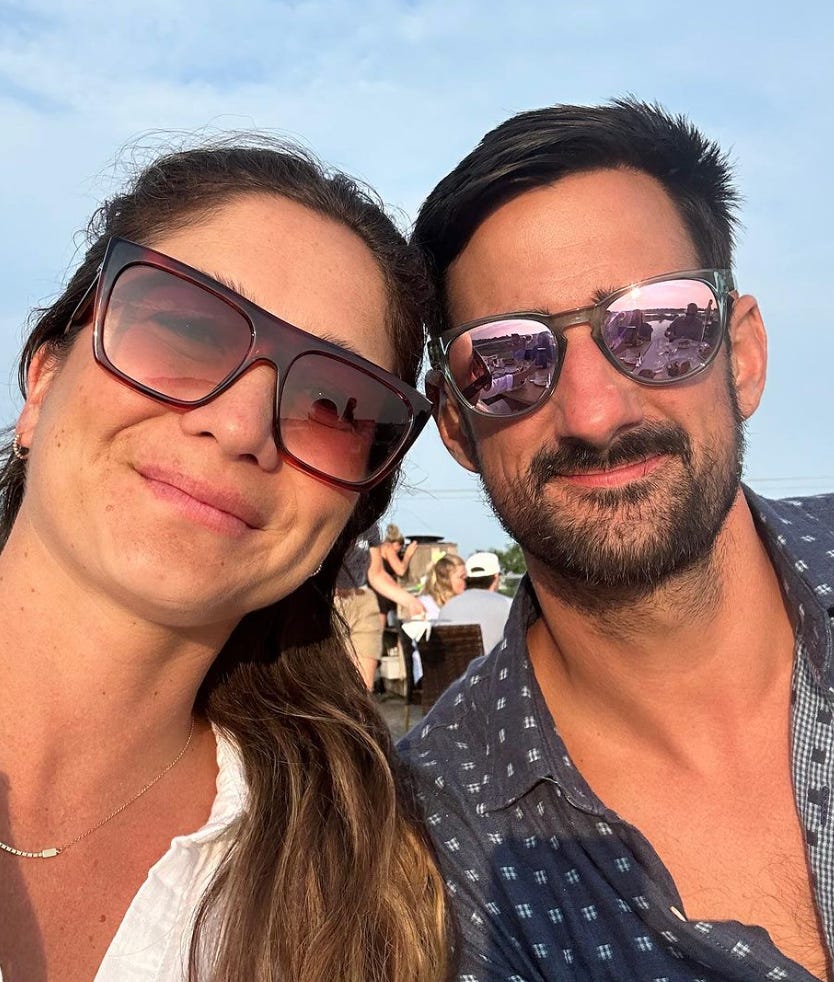 Unisex UA Skylar Mirror Sunglasses– Dave has been wearing these all summer and has been getting so many compliments on these!
Le Specs The Thirst Sunglasses– These have been my go-to all summer that everyone has been asking about!
Ginger Chews– Great if you get sea sickness!
UA Wide Brim Bucket Hat– Excellent for keeping the sun out of your eyes and doesn't fly off!