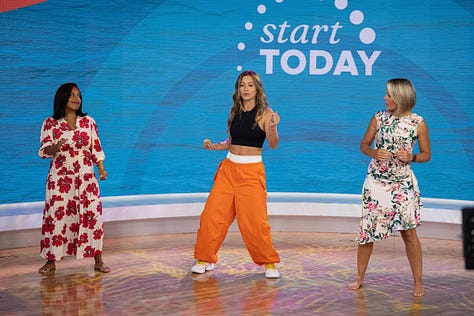 Over the summer, I made a pact to myself to "work less, play more." After an intense first half of the year – writing and launching my book – I knew that my body needed a reset. I was craving time with friends, days on the water, long nights of good conversation, great food and even better playlists. And yes, the season delivered. I've spent quality time with my friends and family, I've relished time in the sun and I've felt my body and my mind recharging. It's been good for the soul.
But just as the tomatoes on my vines are ripening and the final zucchinis are sprouting through their flowers, I can feel summer drawing to a close. I know it's time to welcome in all the new energy that comes with fall, but it doesn't stop that daunting back-to-school feeling from emerging. Rather than sticking my head in the sand (though my toes may be there still), I'm choosing to embrace the season ahead with a fresh new mindset.
Something I've always loved to do at the end of summer is to set new goals. Just like a shiny pencil case or blank notebook for the new school year, a refreshed list of goals restarts my motivation and keeps me on track with where I want to be heading.
While I've always been a passionate list maker, I recently saw a post by Emily Abbate that made me rethink how I go about goal setting. It actually inspired me to set aside time last weekend to follow this exact process:
Write out columns A, B and C.
In Column A, write all the things you're doing right now that you really love.
In Column B, write the things you're doing right now that you don't mind, but they're not completely lighting you up.
In Column C, write all the things you'd love to stop doing.
Of course, we're never able to stop doing everything we have to (tax, anyone?). But this process helped me to see clearly where my passions are, what I want to be doing more of, and what I want to be doing less of.
If you go through the same process, I'd love to know what's sitting in your Column A, and what you're hoping to shift off your Column C. If it's the weight of other people's expectations, I'm here for it.