Things I love and things I would've done differently.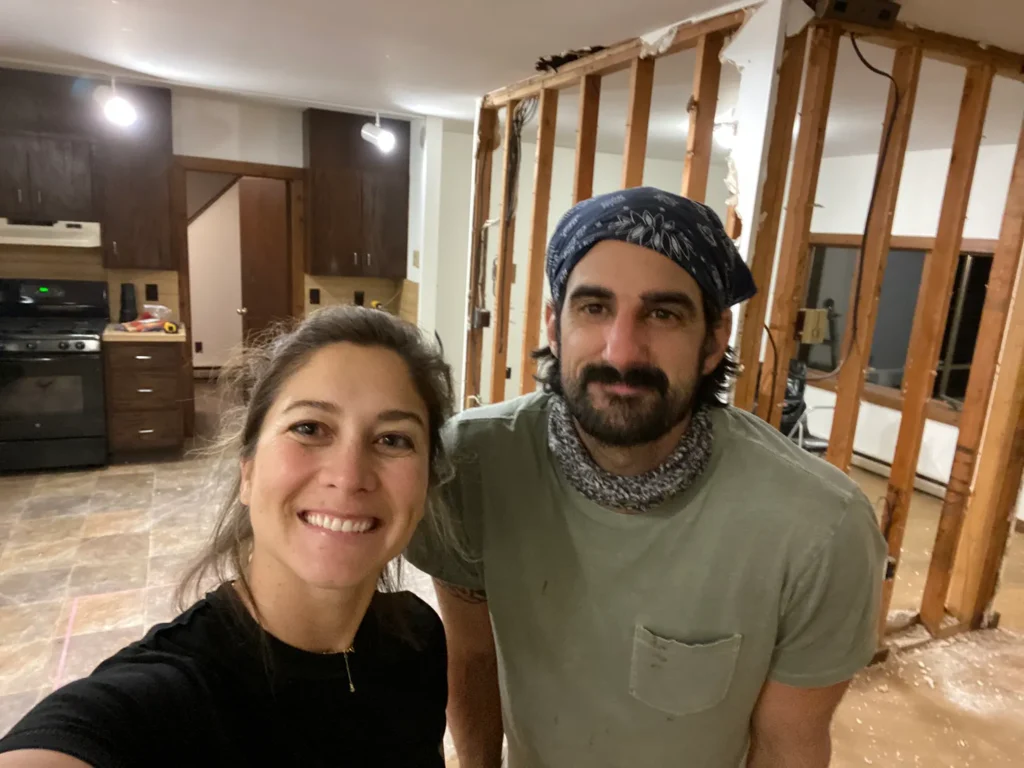 What I've found is people love a good renovation story (as do I!). Anytime a friend of mine is doing a remodel I love talking about it! In fact I have a group chat with some of my girlfriends that is strictly about home and garden improvements and renovations. I think on one hand, it is the excitement of the project and our inquisitive nature as humans, but on the flip it allows me to dream about what our next project might be! The anticipation and possibilities really spark joy for me.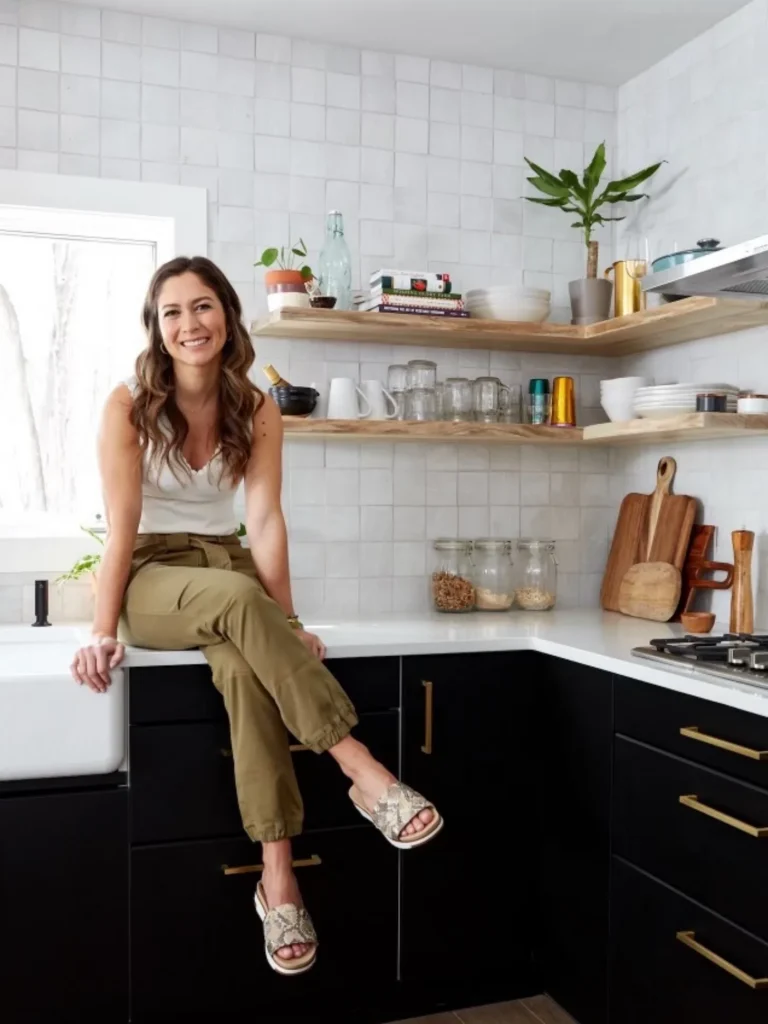 Since my kitchen is one of the main focal points of our home renovation, and we have now lived in our house for over 2.5 years (!), I thought it would be fun to share the things I love and some things I'd do differently if I had to do it all over. I'd love to hear in the comments what you love + don't love (save us all from making the same mistakes!) in your own kitchens!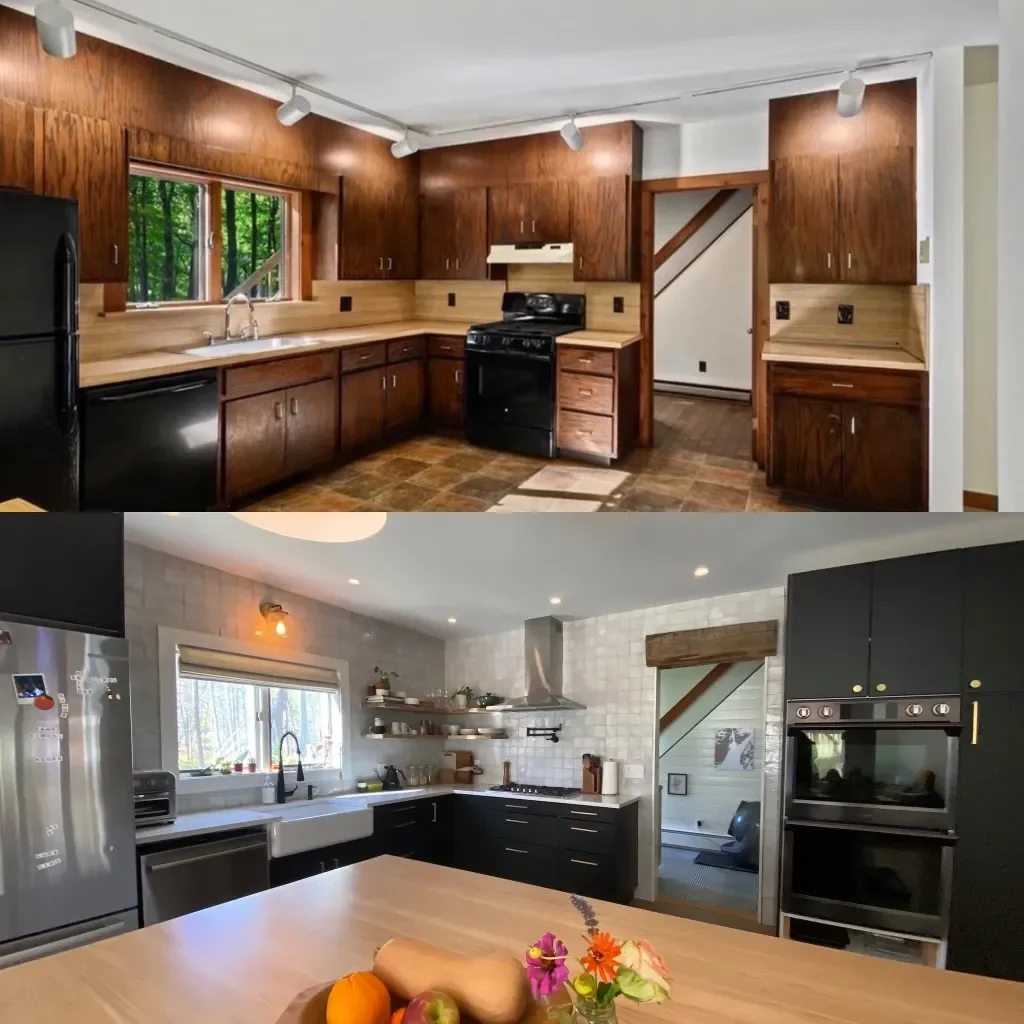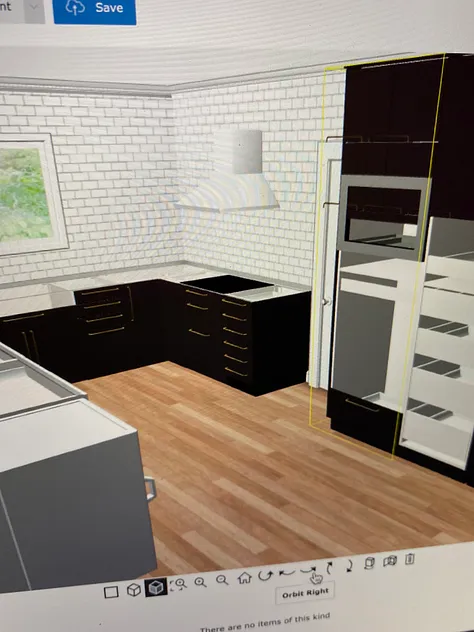 Kitchen Favorites
Hidden Drawers– These drawers really maximize the space in the cabinets. They are the best for the cutlery. We got them from Ikea.
Pot Filler– This seemed excessive, but I didn't care it was so cool! And you know what, I LOVE it! It is so convenient for cooking pasta.
Giant Kitchen Island– From cooking to entertaining our giant island is a definite gathering place. I believe it's the same size as a ping pong table. We use it to prep food, but also to eat at, and sit with our laptops and do work. I love that the material of our kitchen island countertop is different than the rest of the countertops. If you're into taking photos of your food, having different backgrounds is fun!
Double Ovens– Another item I wasn't sure i'd need. One oven yes, but two?! It felt like too much, but honestly they are so functional and excellent for cooking for a large group of people. We also bought all of our appliances from a discount showroom place, so when I saw these two black ovens, I knew they'd fit right in with our black cabinets.
Open Upper Shelving– This looks so chic and stylish. It is also pretty convenient for the glasses and plates we use frequently. I've gotten a lot of comments from people on the internet who hate open shelving, so I will say its not for everyone. But I love the way it looks, and also find it convenient as long as you are consistently using what you put on the shelves.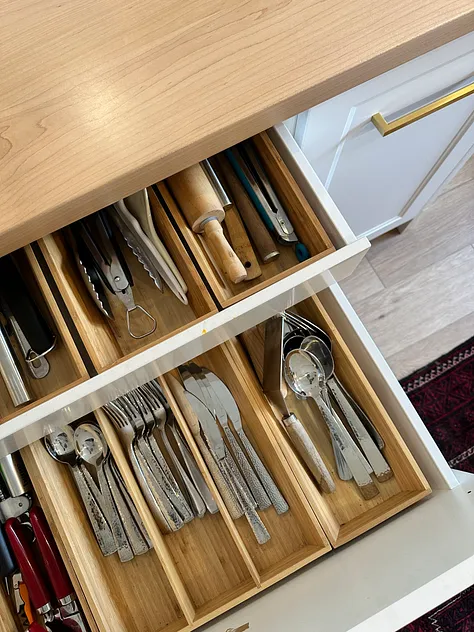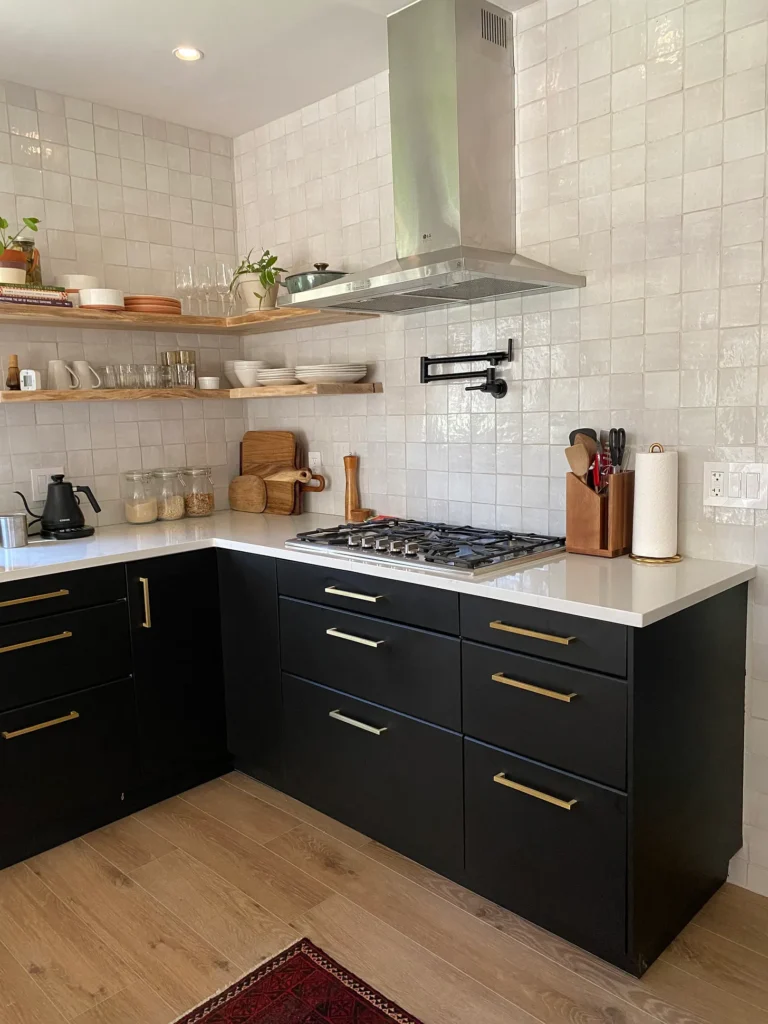 Kitchen Do-Overs
More Powerful Stove Hood– We tend to smoke ourselves out often while cooking, so a more powerful hood would definitely do the trick. We have an open concept house so our kitchen, living room and dining room are all in the same space. I think having a built out hood, (maybe out of plaster?) with a more powerful fan would have been an upgrade.
Location of Open Shelves– I love these shelves. However, everything is congregated in one corner of the kitchen. Dishes, sink, stove, spices, glass ware, etc. Planning wise, there would be a better flow if we added more shelving over the dishwasher for dishes. That way when I'm cooking and Dave is setting the table he can access the dishware away from the stove
Room for Countertop Appliances– Coming from an apartment with virtually no appliances, I now have an abundance of appliances (I guess it is true, when there is space you will fill it.) If I can eliminate things off of my counter tops that would be ideal. So maybe putting the microwave inside of the kitchen island, or having a designated shelf in a cabinet for other appliances. Also, I want a coffee station. A girl can dream!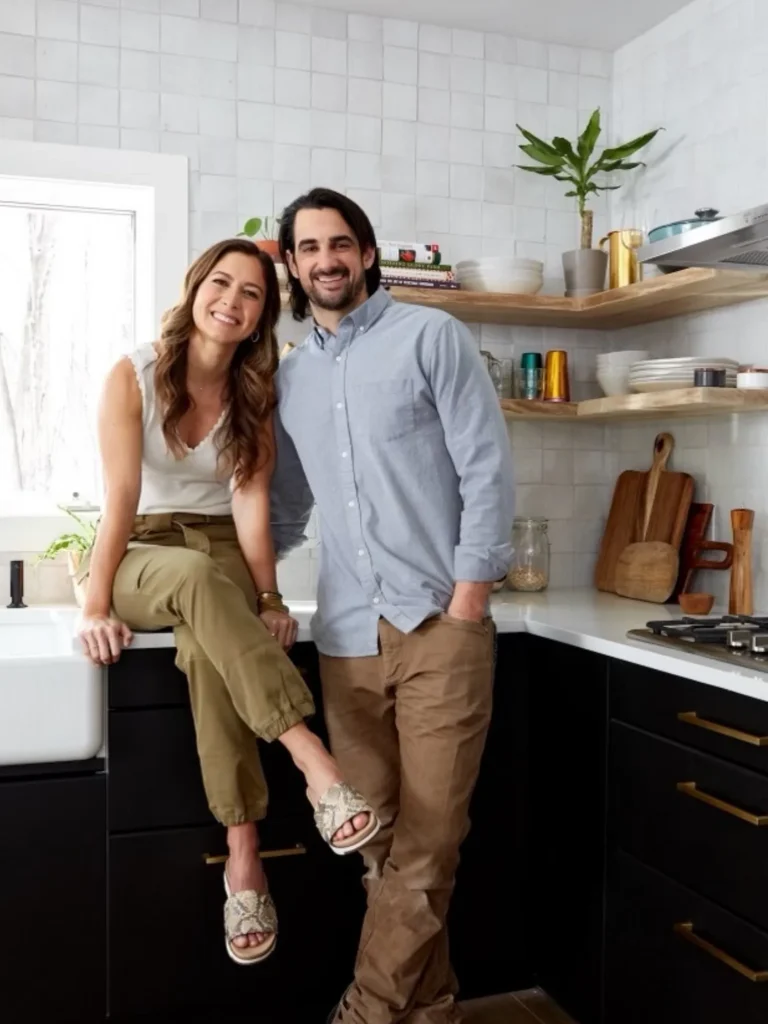 Creating an Outdoor Oasis
Next Post