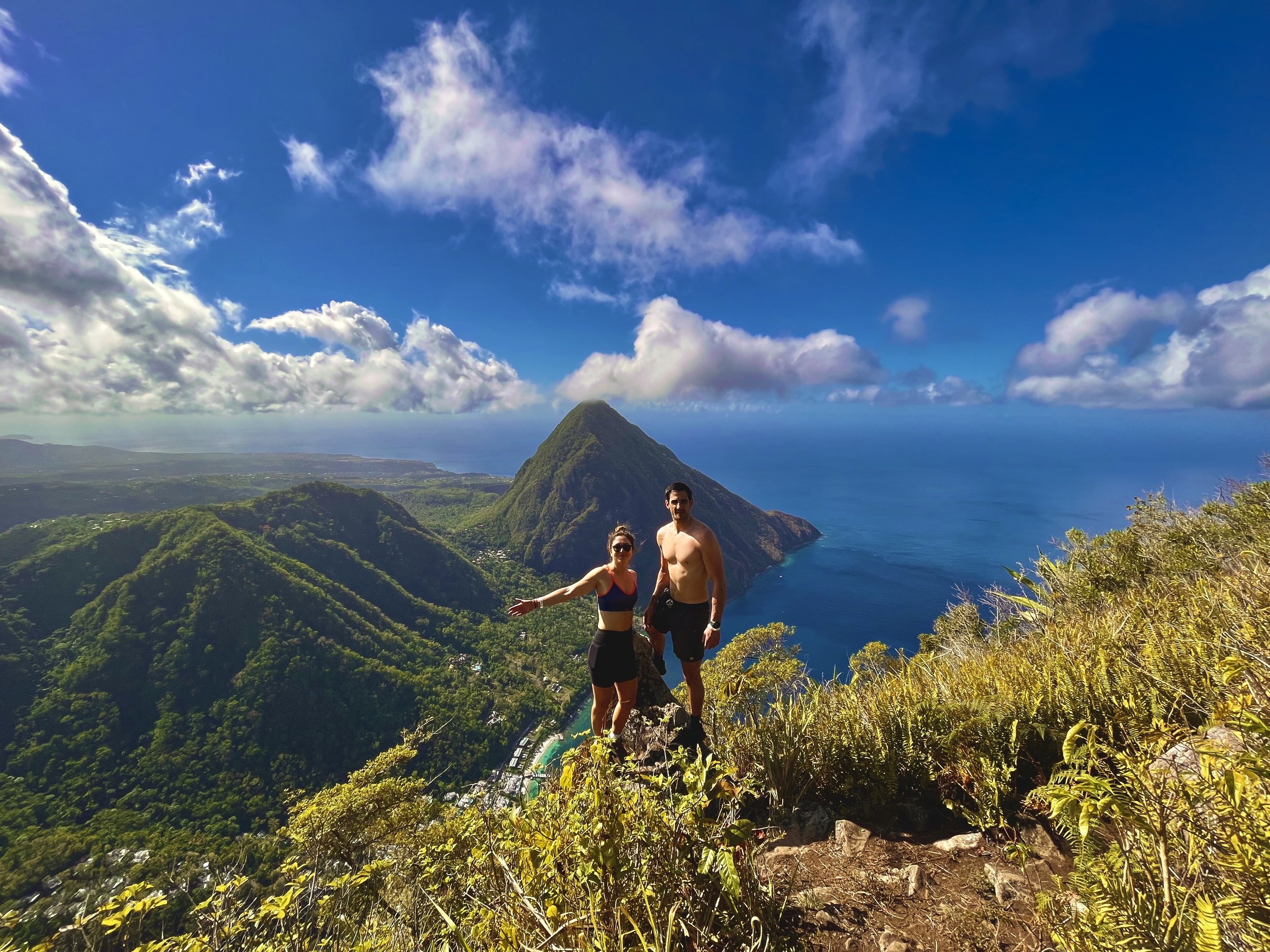 We had originally scheduled to go on this trip a year ago, but had to postpone it. So glad we were able to make it work this time around, and were able to enjoy this beautiful country of St Lucia. The weather was incredible every single day, the food was all fresh and delicious, and the people were so friendly. The roads are DICEY, and since we rented a car for a few days we got to have that exhilarating experience. I'm going to share our rough itinerary with you and give you some of the highlights from our trip! We didn't use a travel agency. and basically scheduled all of our activities once we got there. We did some research on our way down, but were so busy leading up to the trip we didn't have anything planned. I knew it would be beautiful and I wanted to do a good mixture of relaxation and adventure. I had read about all the amazing hiking in St Lucia, so these were things on my mind, but we didn't really know what we were doing until we got there ! There were some logistical may-haps that probably could have been avoided if we had done better planning or used a travel agent. (For example I booked us a couple dives at a scuba diving spot, and ended up booking it at a different place than the one we showed up to… oops!) All in all, it's very chill there, definite island vibes, and we heard the term "maximum-chill" and so that became our saying for the whole trip.
Below is a list of my recommendations from our trip!
Favorite meal: Mango Tree Restaurant. We went there for lunch, and it had the most epic view and the most delicious menu. Their food is farm to table, and I had a delicious bowl with bread fruit, curried chicken, beans, and fresh veggies. I had a smoothie as well, and the whole experience was lovely and so memorable.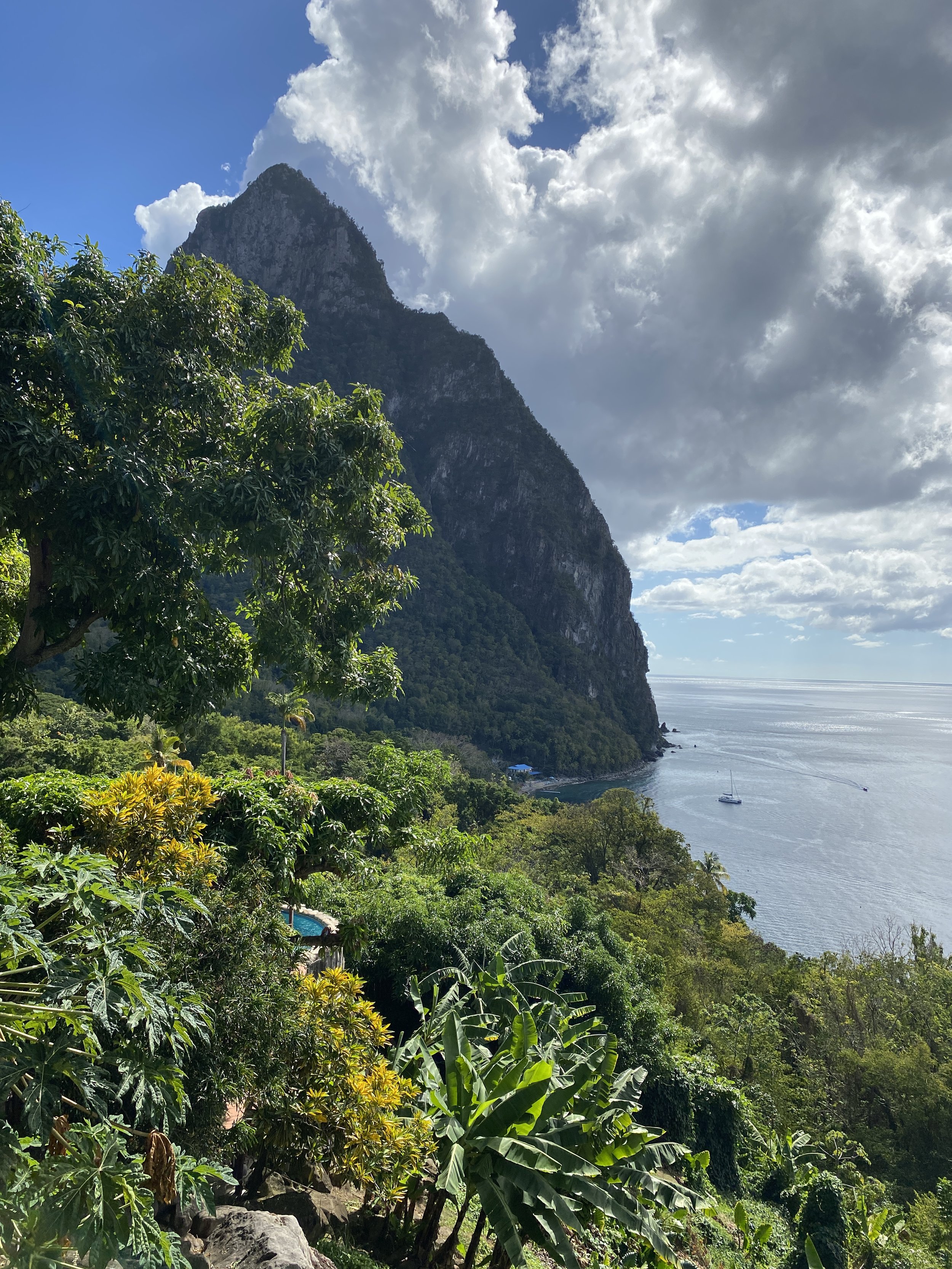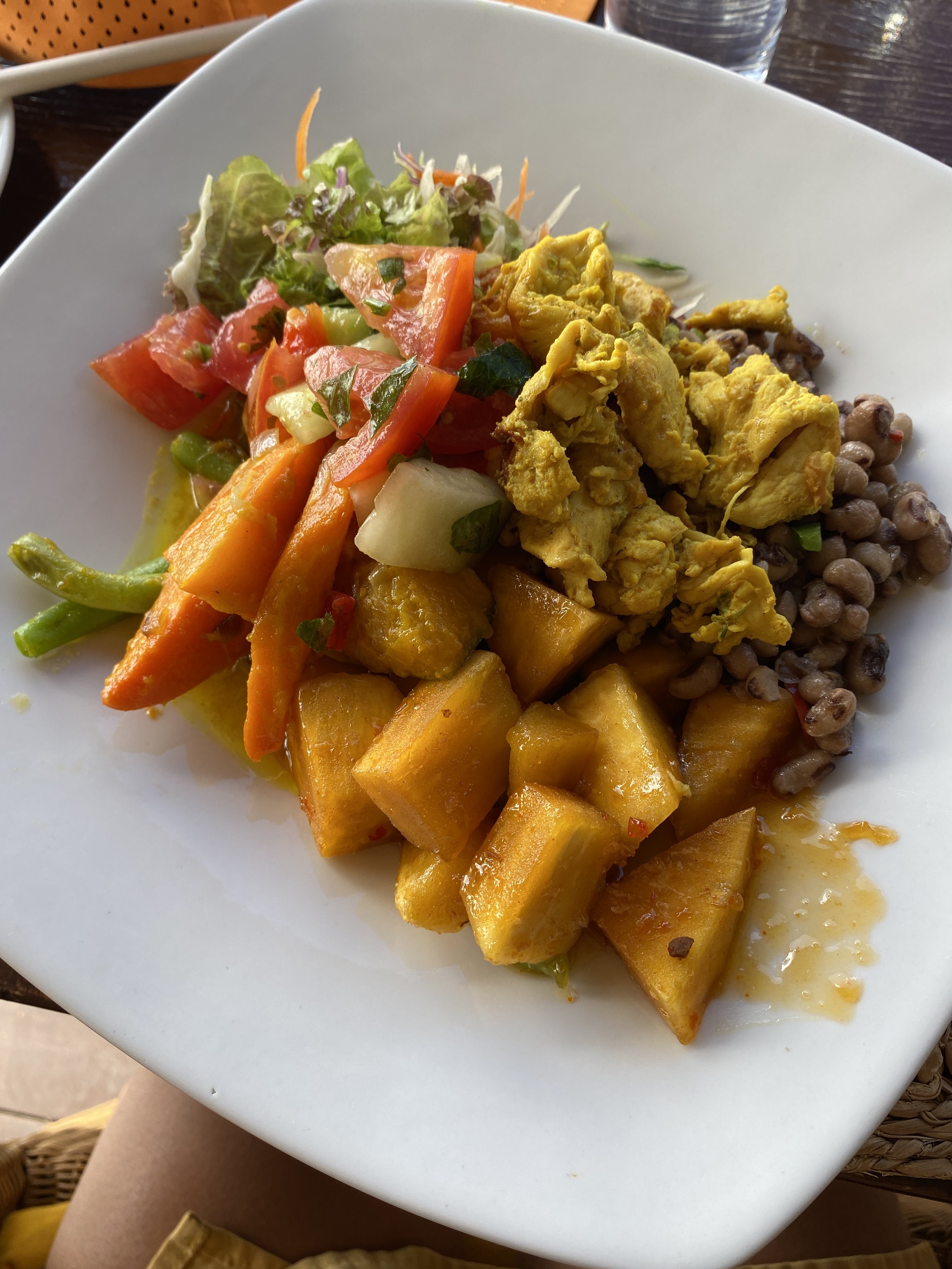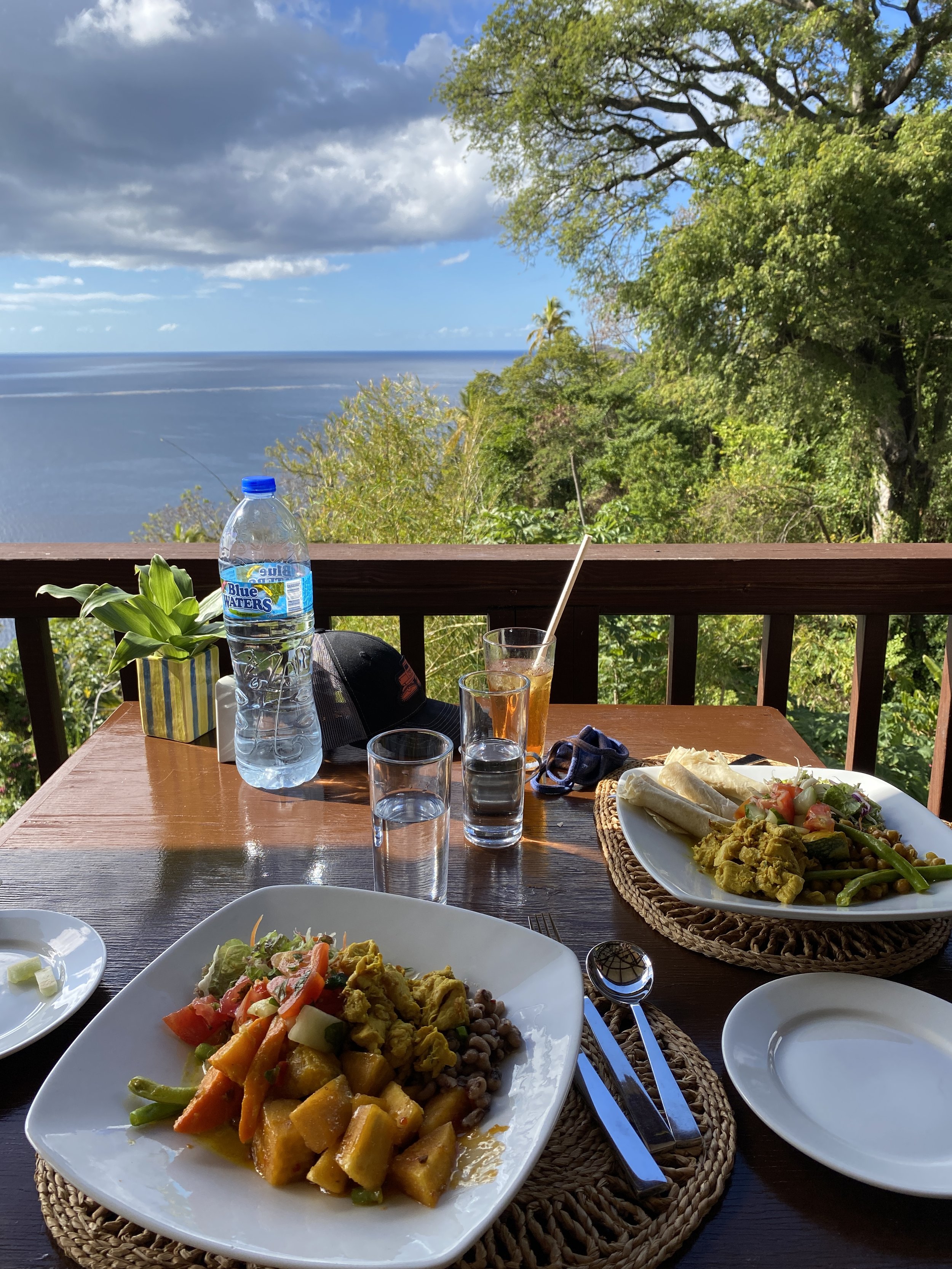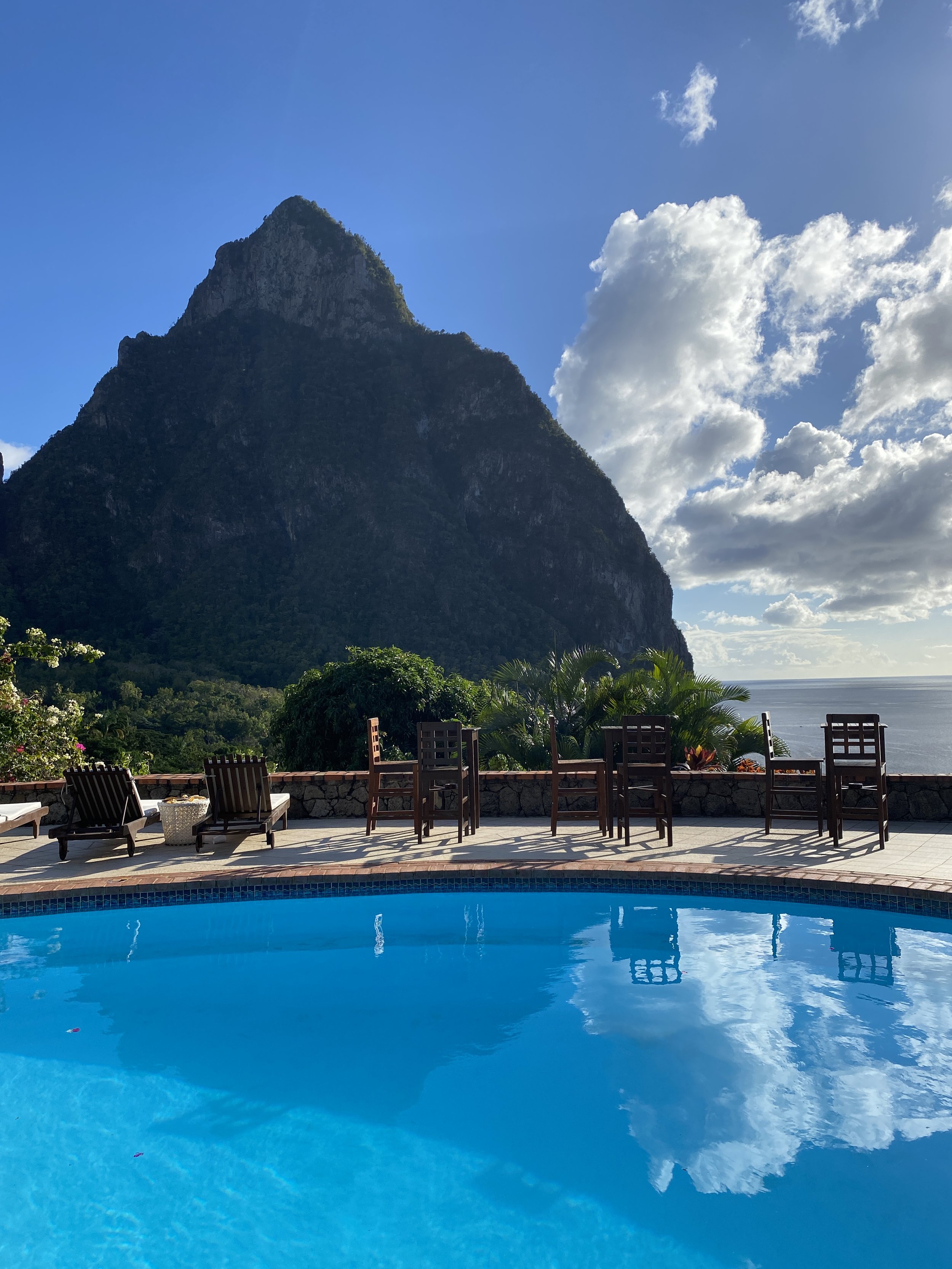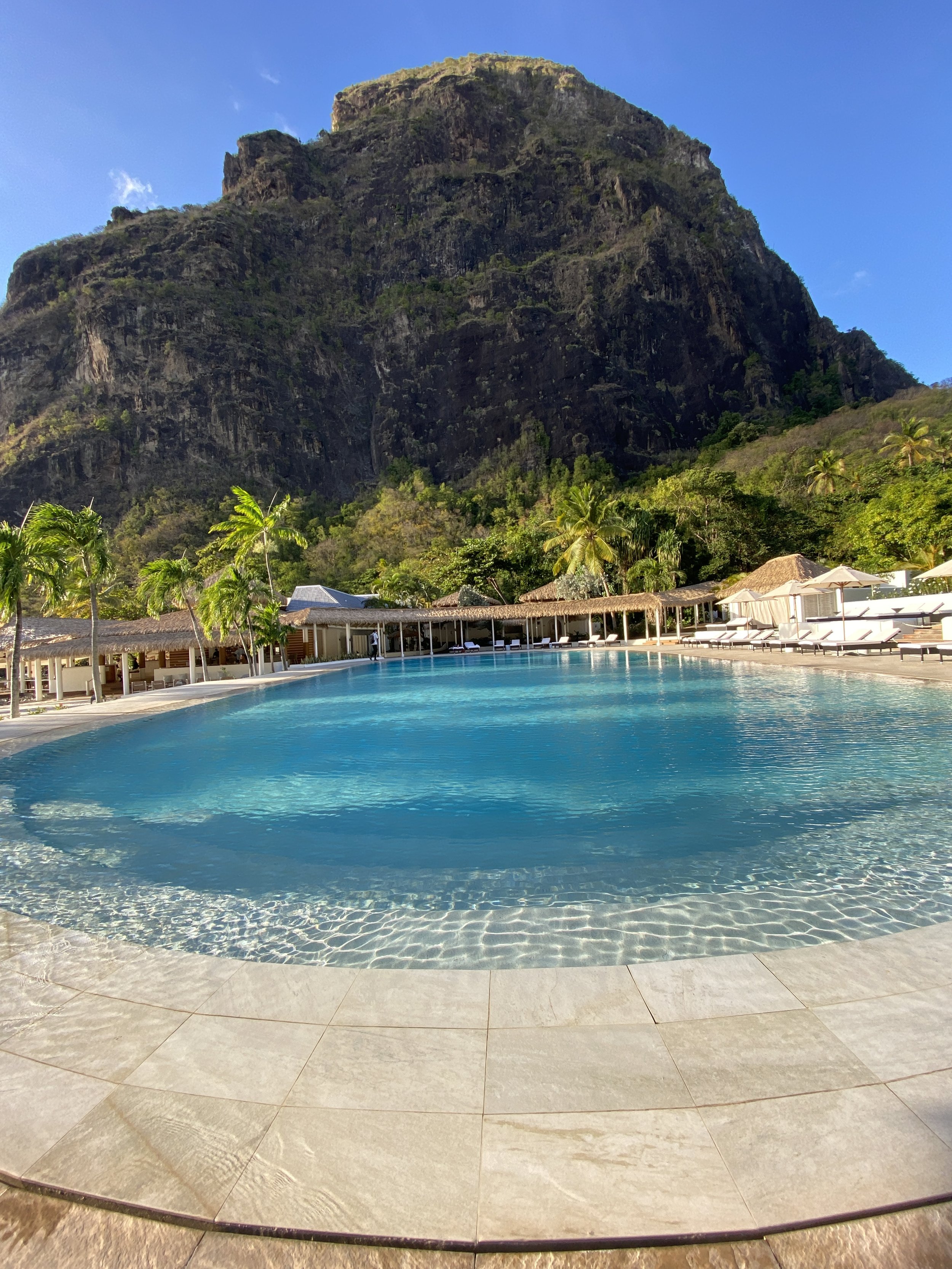 2. Where we stayed: We decided to stay at the Tet Rouge for the majority of our trip. It's pretty no-frills, but its up in the mountains and has a nice infinity pool with a beautiful view of the ocean towards the west, so you get some beautiful sunsets. The food was consistent and delicious. Always fresh options, and great customer service. There's not a lot to do at the hotel, although one day we took.a 30 min walk to a beach that was empty and beautiful. We rented a car while we were staying there so we could go on excursions every day.
The last two nights of our trip we stayed at the Viceroy at Sugar Beach, which is a five star hotel and absolutely gorgeous. It has all of the amenities and we honestly didn't want to leave the property.
We were advised in the beginning of the trip that if we wanted to book any excursion do it while at Tet Rouge, and not Sugar Beach because every activity is twice the cost if you book at Sugar Beach. Another thing we learned and loved is that all beaches on St. Lucia are public! So even at a nice resort, you can sit on the beach. You might not be able to use the amenities, but any boat can go to any beach, and you can drive to any beach. I love that!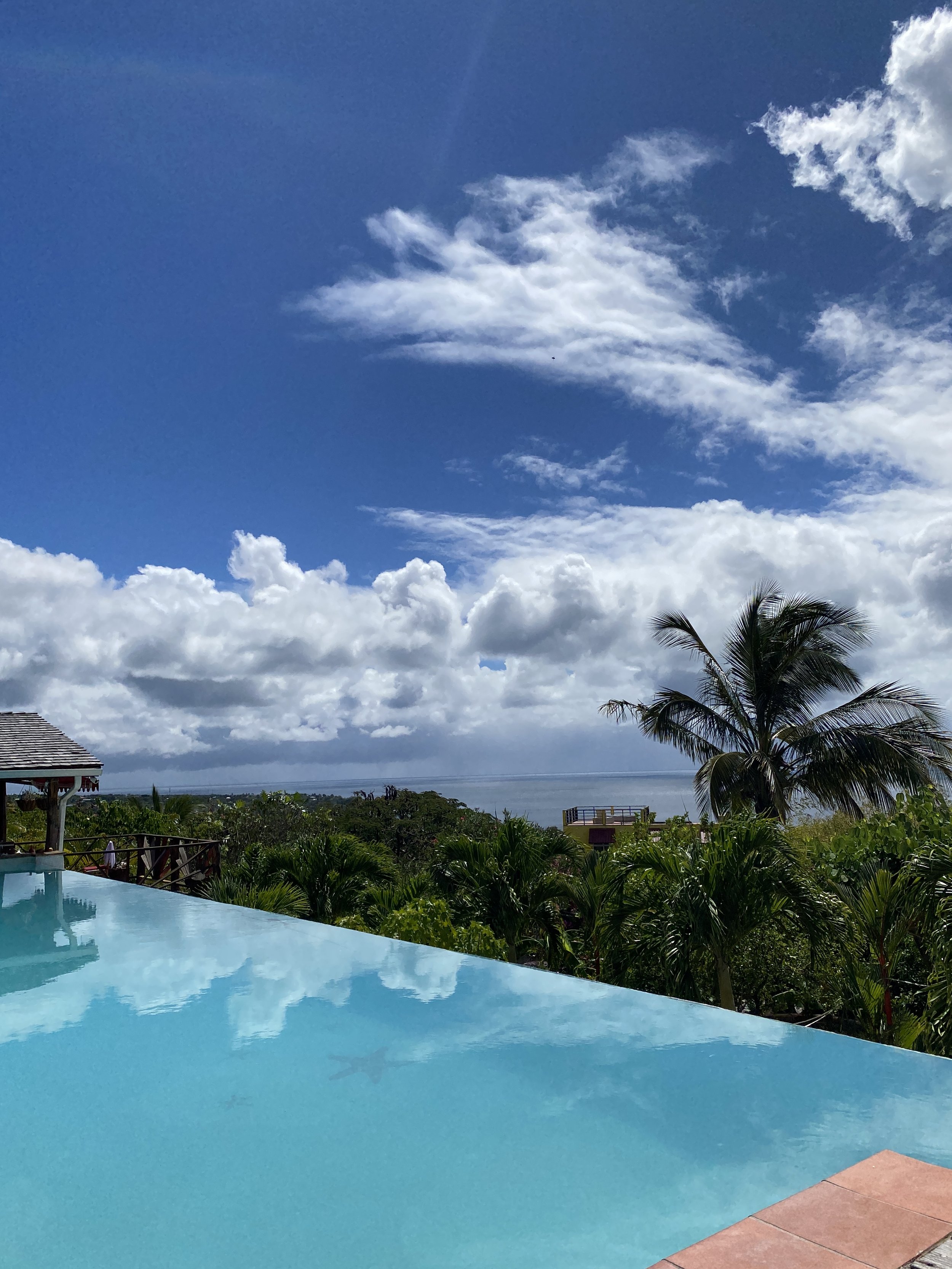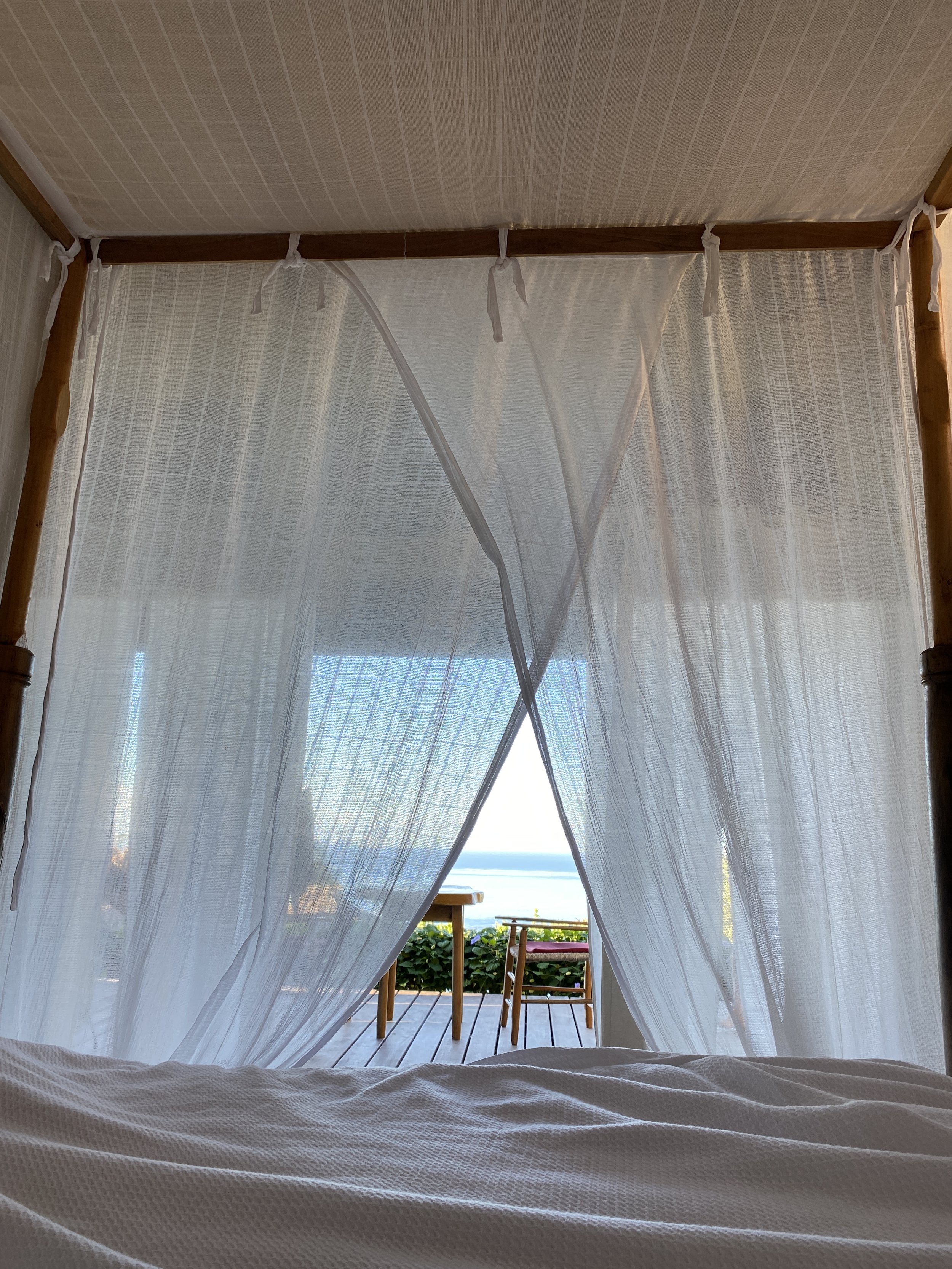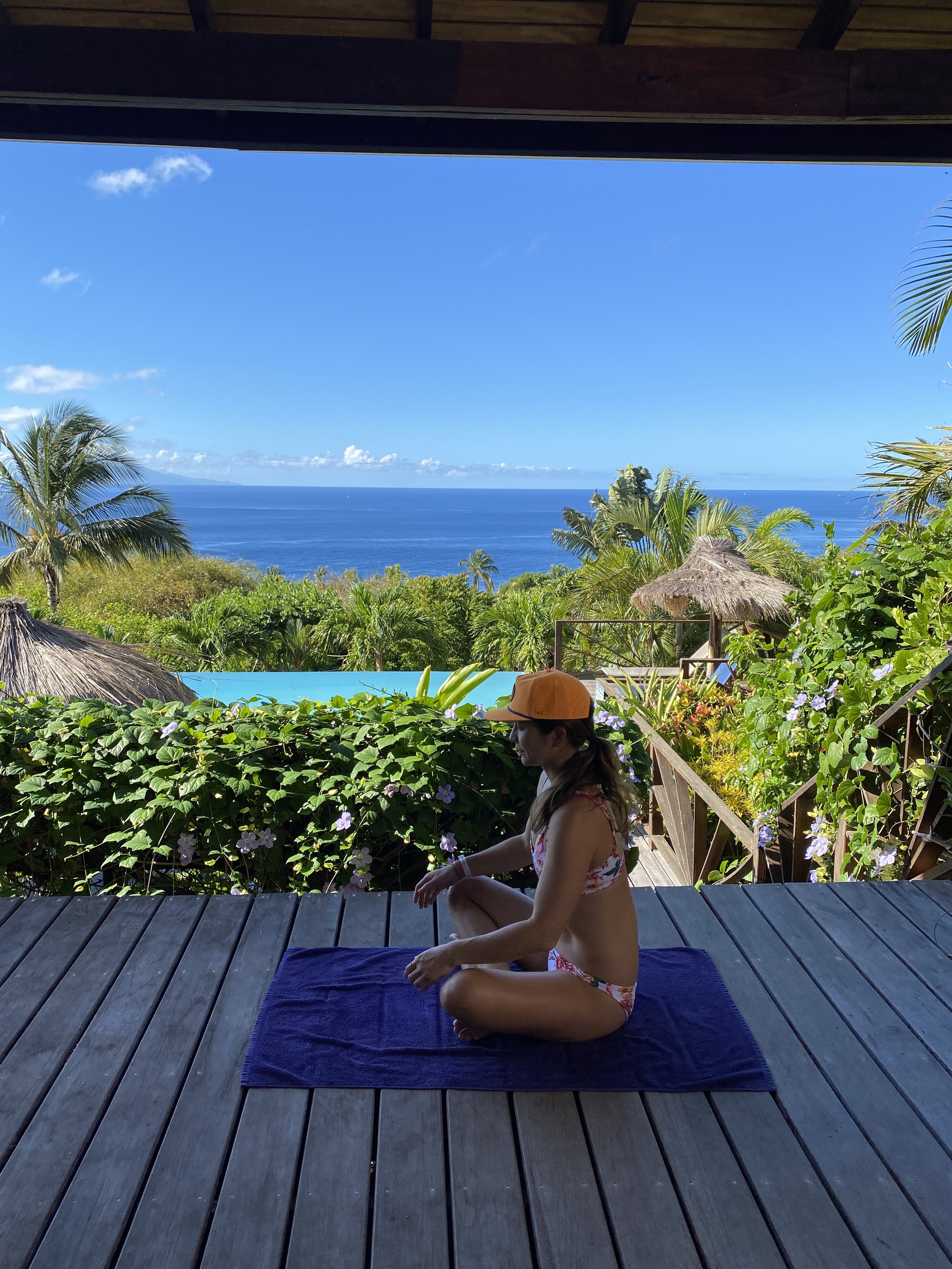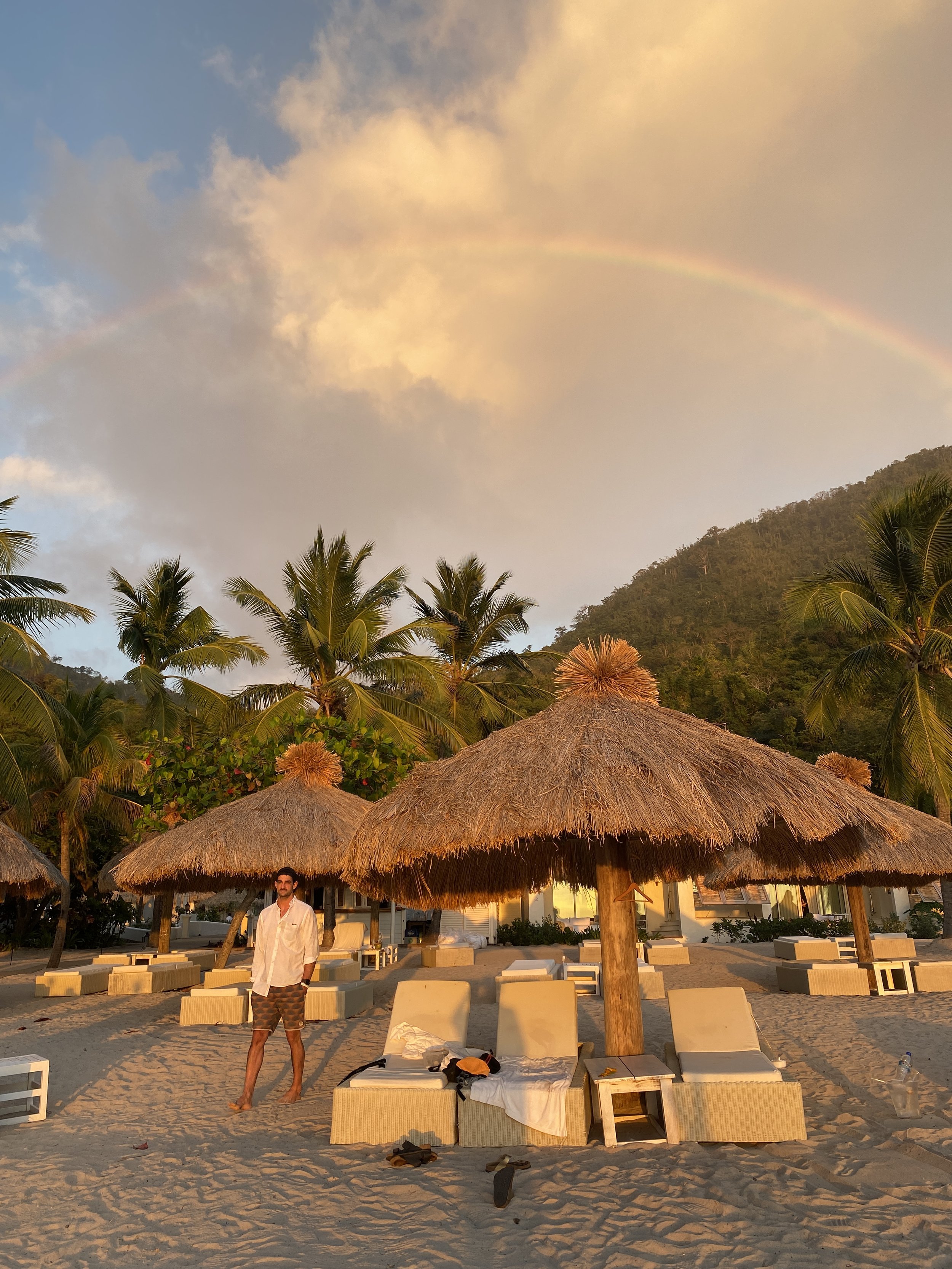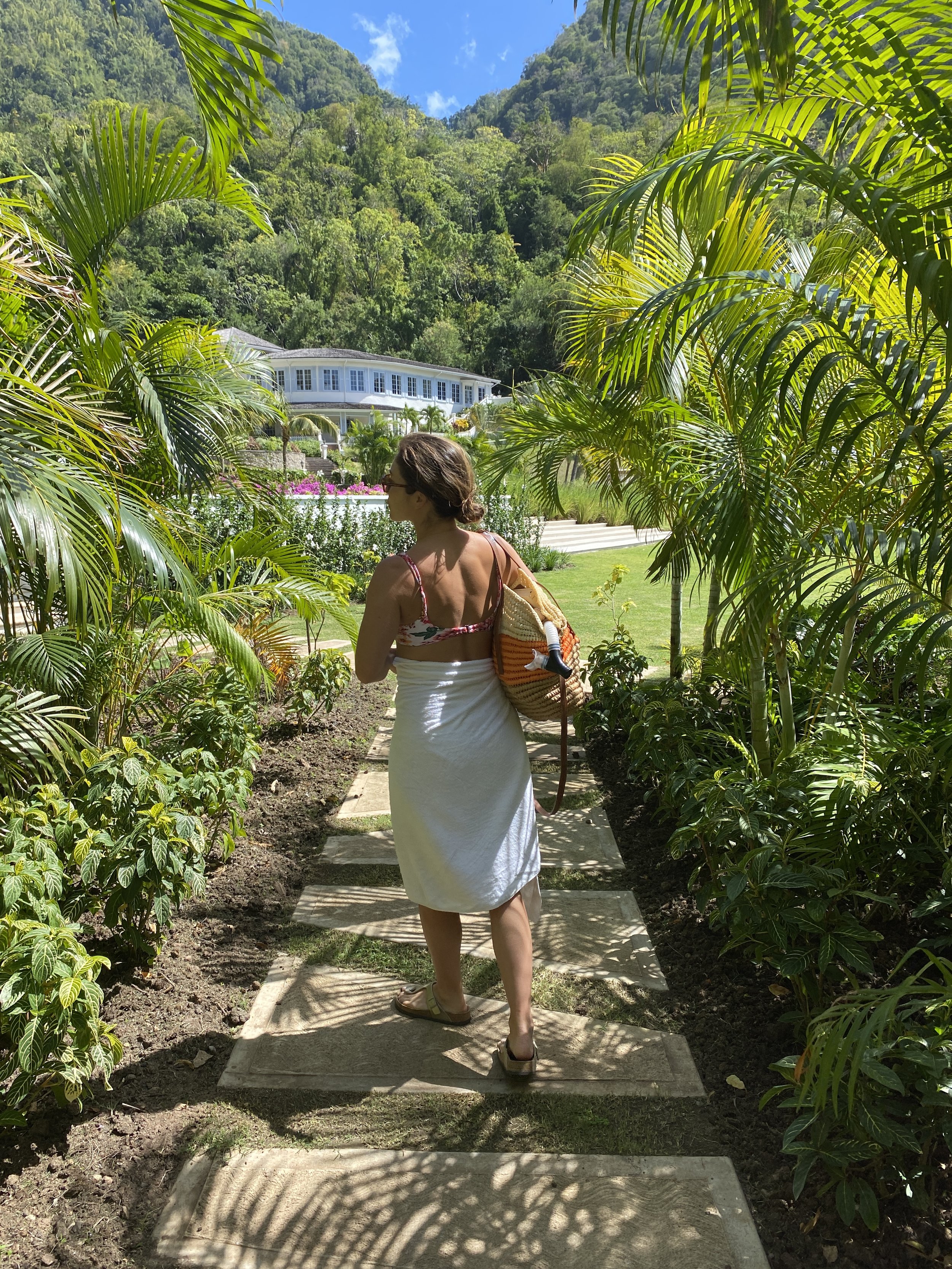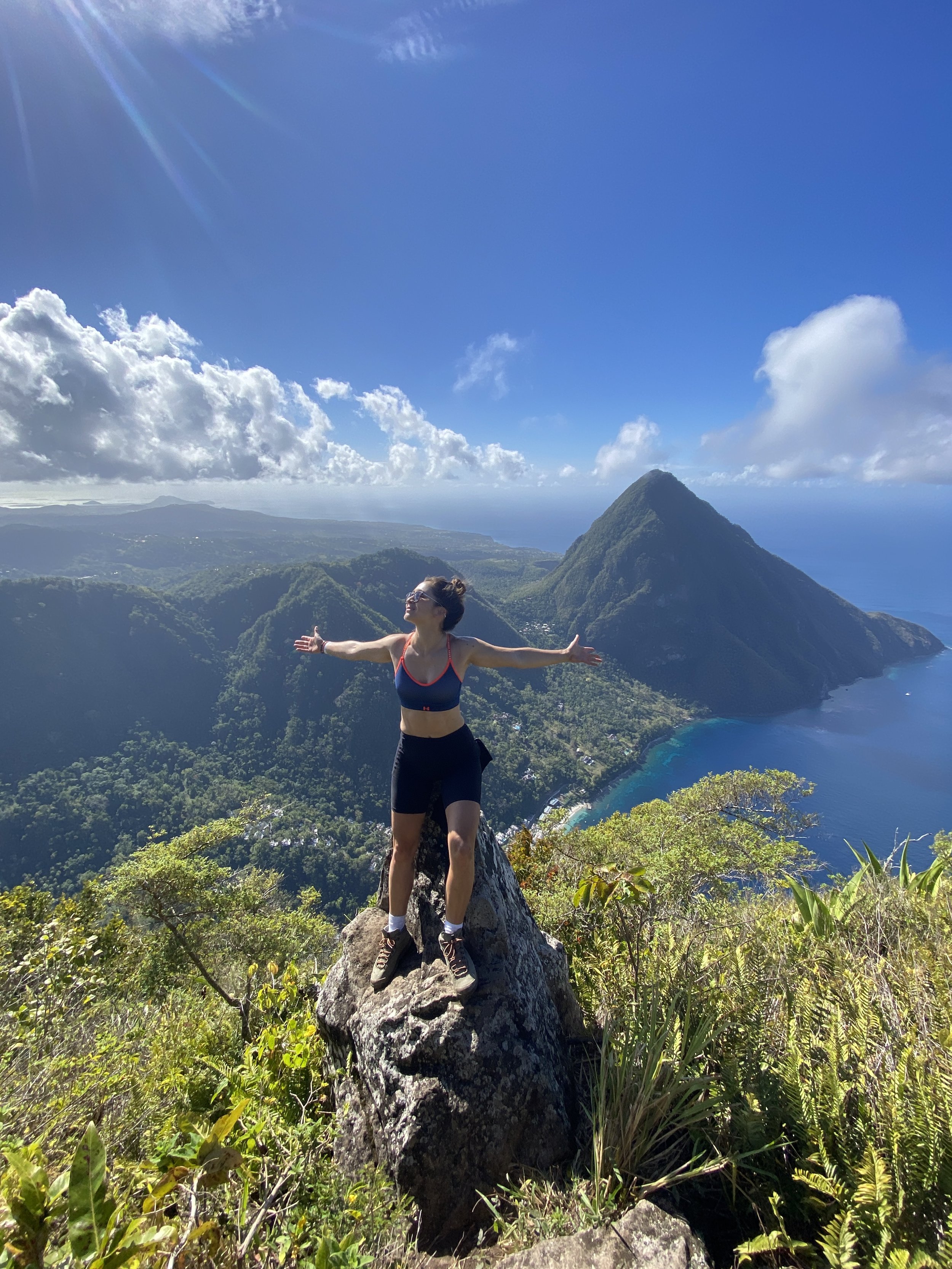 3. Hiking: St Lucia is known for some of their epic hiking. We did one hike, but probably one of the toughest hikes they have. We hiked the Petit Piton, which is the "smaller" of the two Piton mountains, but also far steeper. It took us about 2 hours to climb up and another 2 to climb down, and i was on my hands and knees for basically the entire hike. The views? INCREDIBLE. And so rewarding to get to the top and see 360 degrees of the island and ocean. You're suppose to hire a guide to bring you on the hike, and i would definitely advise doing that if this is your first time doing the hike. I would have definitely gotten lost if it weren't for our guide, who climbed barefoot the whole time by the way. We found our guide from talking to some locals at a nearby waterfall, and he met us at the start of the trail with bananas and water for us as well!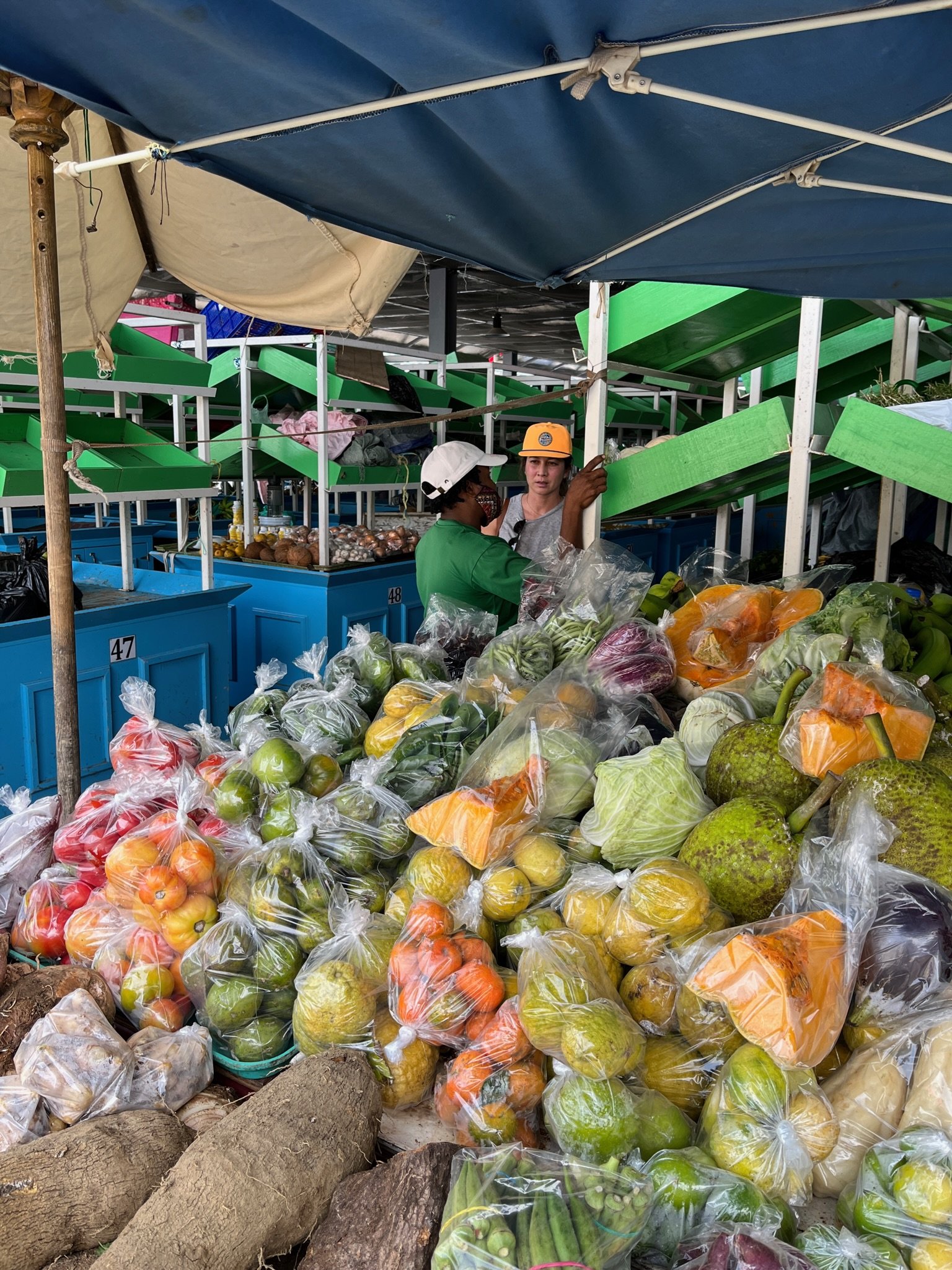 4. Market at Castries: if you love a bustling market with fresh fruit and produce then you have to check out the market at Castries. I bought so many bananas, mangos, tangerines, and even a seaweed/algae smoothie that was delicious. Also the cinnamon, (which is just dried bark from Cinnamon trees) is plentiful and available to buy at the markets. They have something call Coco Tea, which reminds me of a combination of hot chocolate and chai tea with lots of spices that is warm and delicious. We did rent a car, and it took us almost 2 hours to drive there since we were saying in the south west. The roads are INSANE! So definitely be mindful of the long travel time. They also drive on the left side of the road, and the driver's seat is on the right side of the car, (opposite of the US).
5. Get on a boat! While we were staying at the Tet Rouge, the manager offered us a boating excursion. Either a group trip on a catamaran, or a private sail for two for a few hours. We chose the latter and it was perfect. There were plenty of cold beers (Piton beers!) on board, grilled seafood and chicken right on deck, and we even got to stop in a cove to go snorkeling. I grew up on boats, so I love spending the day on the water. It is such an ideal way to see the island as well, the Piton mountains looked even more grand, and we saw plenty of flying fish jumping in and out of the water. I was really hoping for some dolphins but we did not see any. There were many people offering boat rides throughout our trip, even just an hour or two cruise on a power boat. But I'm glad we got to sail on a catamaran. That was a great day.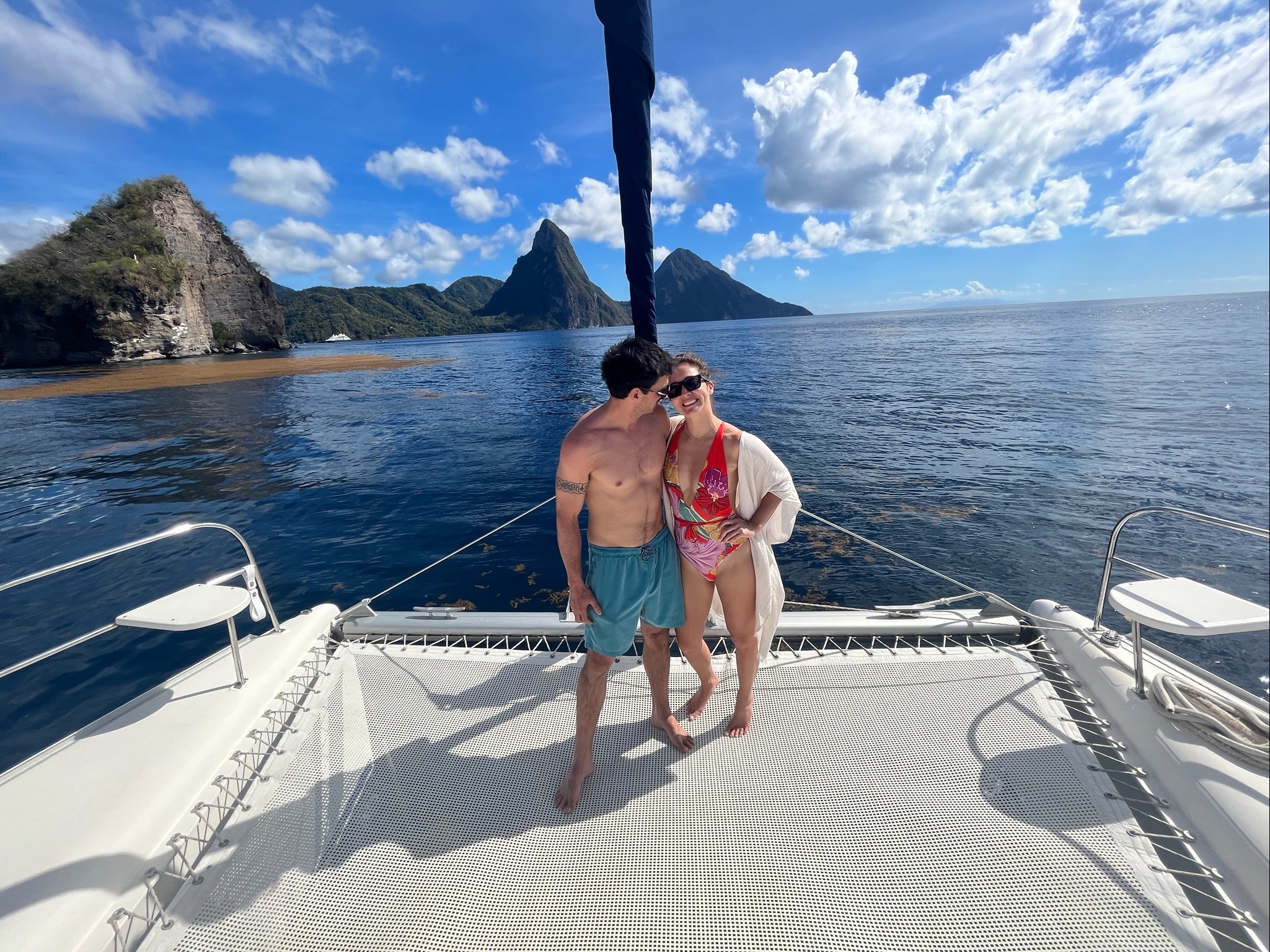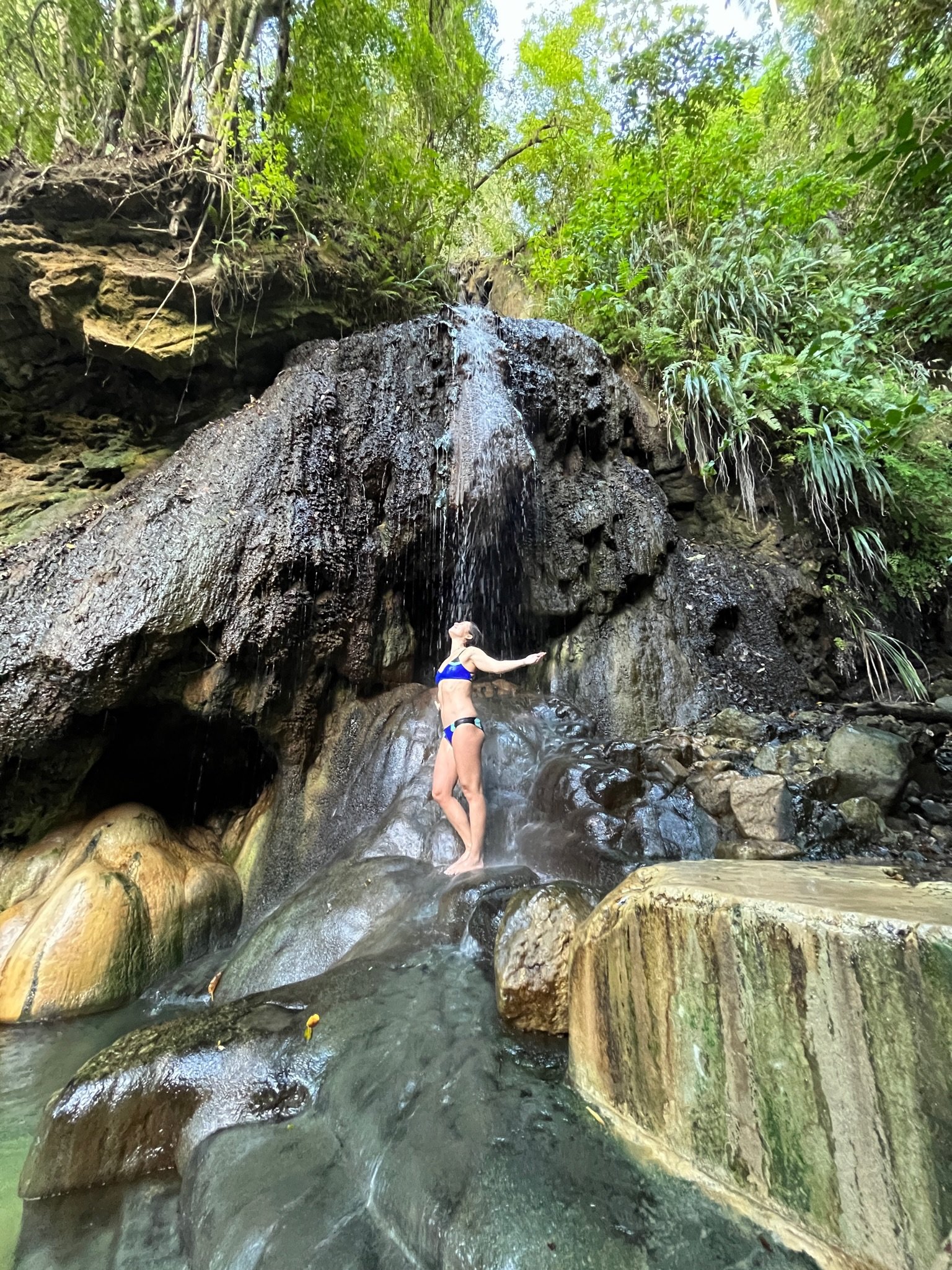 6. Waterfalls! There were SO many signs for different waterfalls. We only went to one— the Piton falls right near the Petit Piton hike. I would have loved to see more, but I guess I'll have to go back. 🙂
This waterfall definitely felt like a local spot. You hike down only 4 minutes to this beautiful waterfall and pool, filled with warm water! It is actually warm water from the volcano rocks. I had never been in a warm waterfall before, and if you laid on the rocks you could feel the heat as well. It was so cool! Felt really nice soaking in after a long day of hiking and activities as well.
7. Other activities we wanted to do, but didn't have enough time — there is a LIVE volcano that you can drive to. We actually drove through it, but didn't have time to stop to enjoy the clay bathes. It's a really cool sight to see steam coming up from the earth, with bubbling liquid in pools of water. I felt like I could have been on another planet. The clay bathes would have been a cool experience for sure.
Also nearby is the Chocolate hotel, where you can do tours and learn more about the process of making chocolate. I'm a fan of chocolate, so I would have loved to experience this — next time!
Check out more photos below of our trip, and hope you get to visit St Lucia soon!