It's that time of year… garden planning time! Love this time of year, where creativity meets proper planning. Since I just moved this past winter, this year is new and exciting. I've never seen my house in the spring or summer, and I don't know what kind of perennials will make a comeback in my yard, and I don't totally know where the light is going to hit. We are also talking about re-doing our deck area, since its old and its one giant splinter waiting to happen. With all of the unknowns, I am leaning towards doing a complete container garden this year, using some upright garden beds, a couple raised garden beds, and a lot of pots! This way we can shift some items depending on the sun, and any construction we are doing.
Below are some items that I'm loving for this year's garden. I wanted to share these plans with you to help get you inspired for your own garden this year! Especially if you are a beginner gardener, these items below will help make planting so much easier, and hopefully fun too! Planting a garden means being hopeful for tomorrow. 🙂
So excited for this year's garden, and can't wait to see yours too!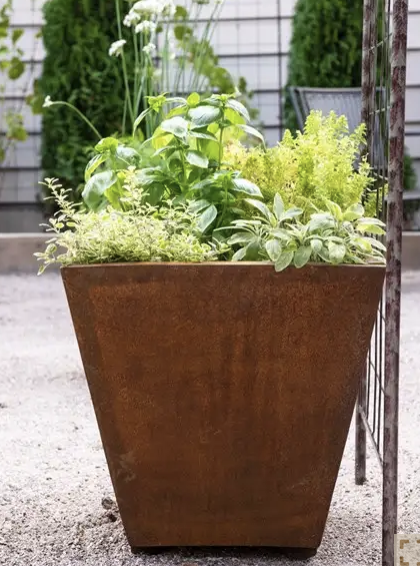 Corten Steel Square Planters
I just received these in the mail, and they are much bigger than expected. I'm planning to put some small flowering shrubs in them, like a gardenia plant, or lavender, to put on the deck. They rust over time, and will look so beautiful modern with a country feel.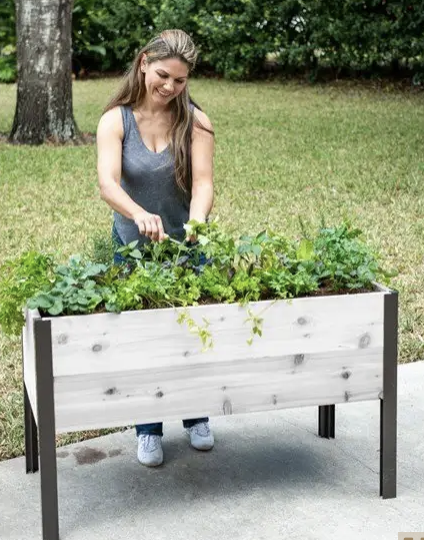 Self Watering Elevated Planter
These look amaaazing. Not only beautiful to look at, but practical too. You don't have to bend far over to reach your plants when picking or pruning. And it comes with these plastic trays that you put underneath the soil that will keep your plants hydrated all season long. I ordered one large planter for lettuce, peas, carrots, etc, and then two smaller ones which I plan to use for herbs right outside my kitchen door. Hopefully I won't have to move them too much, but I know [with the help of Dave] that we can move this around depending on sun, and construction.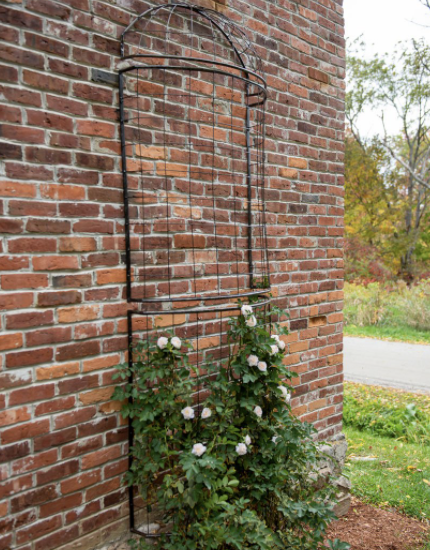 Trellis
I've always admired flower vines on the side of houses. You really have to chose the right type of vine. You don't want it to be incredibly invasive and take over the garden (or house). Does it require too much pruning? I love this large trellis for the outside of my chimney, and am contemplating growing a honey suckle vine, which will smell amazing, and be rather low maintenance. The smell of honey suckles definitely reminds me of my childhood. We use to have a ton on our driveway at home, so anytime I'd come home I got to smell that amazing sweet scent.
This trellis could also be amazing in a vegetable garden — thinking, cucumbers, peas, and loofa!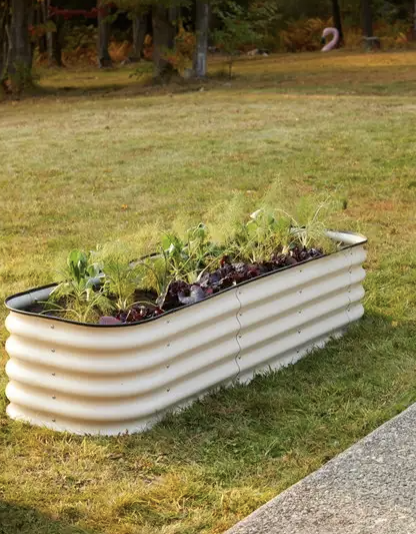 Modular Raised Beds
LOVE these, and not totally sure where to put them. I imagine once I have a true fenced in garden, I'd love to have a row of these with vegetables and herbs. These could also be great for growing cut flowers, or even shrubs. I love the country vibe, and the way the white color will look with all the greenery in the height of the season.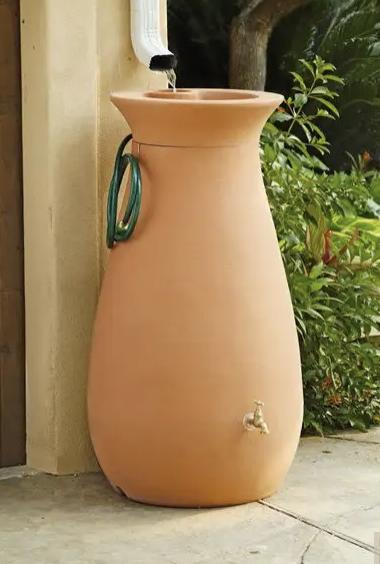 Rain Water Urn
Excited to add this to my garden because plants LOVE rain water! Our drinking water is filtered, and has a water softener, so think of all the minerals and things that are missing from the tap water, and how beneficial those minerals are to plants! We also have a really steep roof, and some serious run-off when it rains, so this barrel will catch that rain water perfectly and allow us to repurpose it for watering our garden. We just set it up the other day, and after one day of rain the whole thing was already full!
Also, if there is an area in your yard that you don't already have a hose, think of this as an extension to your water supply, for those hard to get to areas.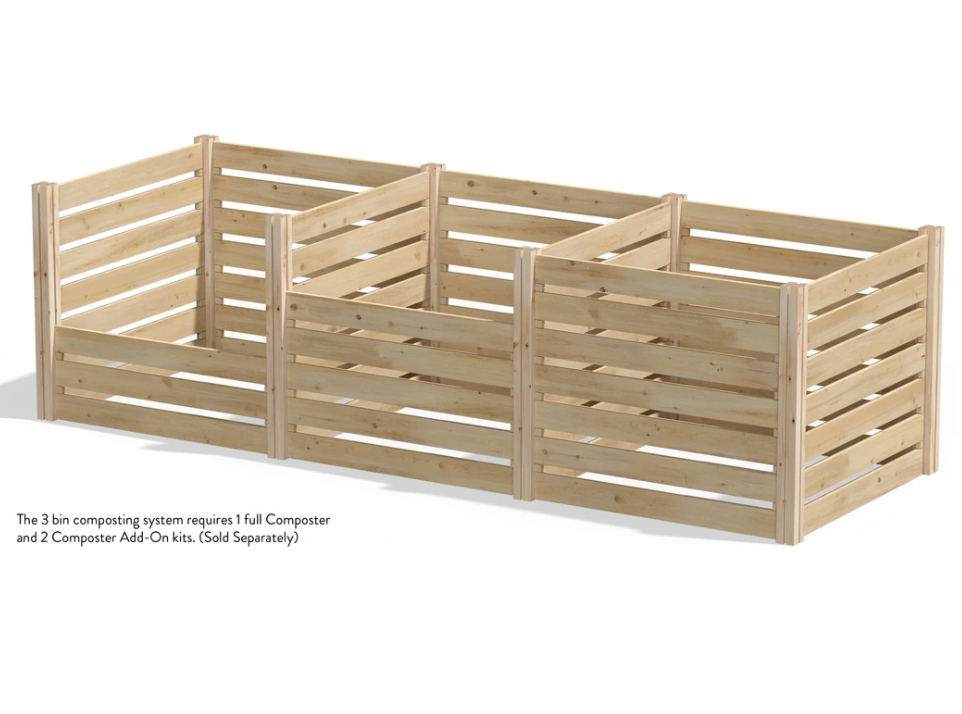 Cedar Compost Bin
When we lived in Brooklyn, we had an amazing hand-made compost bin, that looked similar to this one! It was lined with chicken-wire to keep rodents out, and also had a lid. The type of composting that I like to do is around 30:1. So 30 parts carbon (paper, leaves, etc), for each part nitrogen. (food scraps, etc). This ratio makes sure your compost doesn't stink, and has the ability to breakdown perfectly so the next year you have ready-to-use compost for all of your gardens.
I plan on lining these cedar compost bins with wire as well, and will make a lid by hand. This bins were super easy to put together though, no tools needed. The pieces of wood just slide right into place. The cedar smells amazing as well!