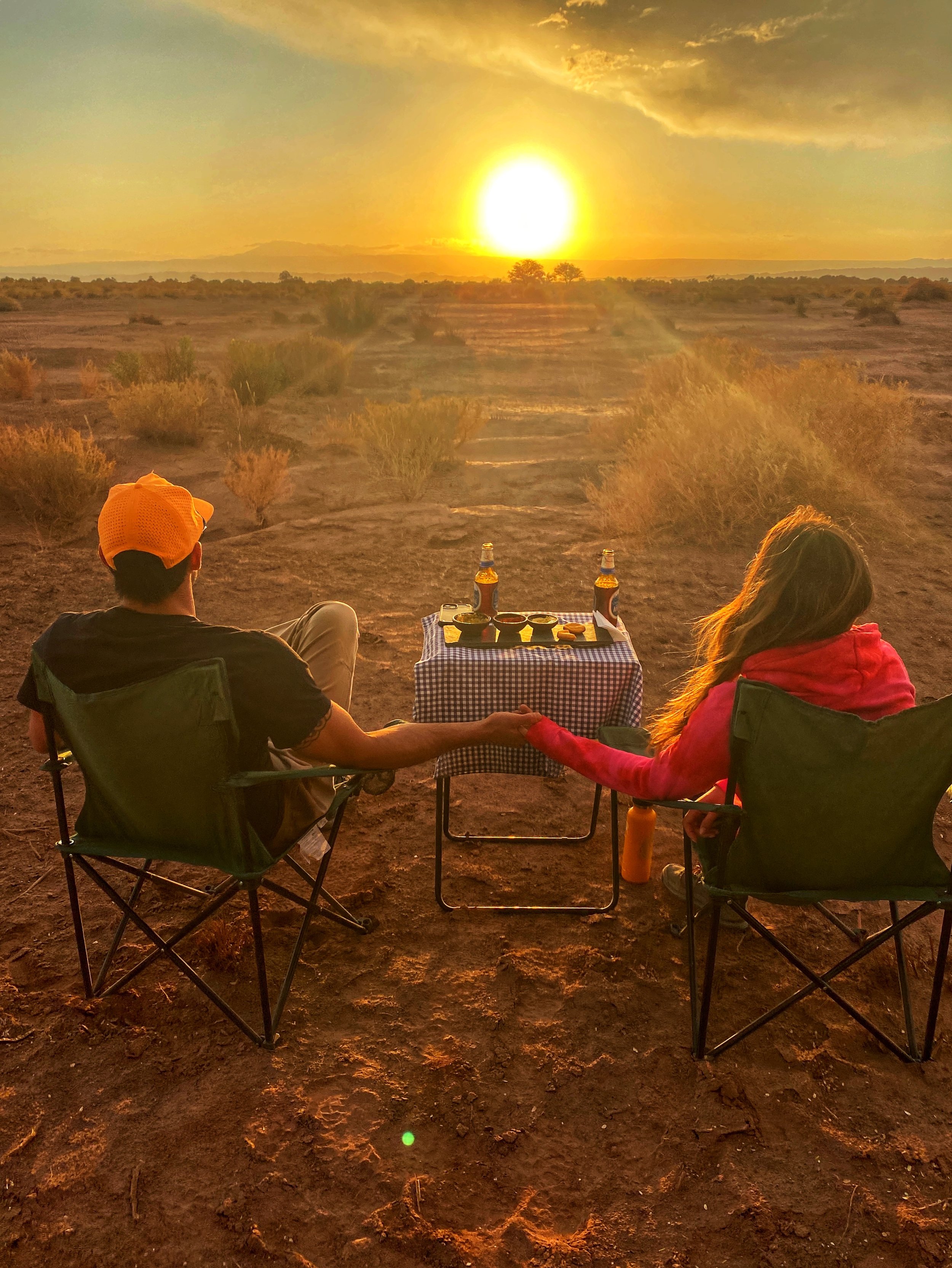 If you've been following my instagram then you definitely know that Dave and I just completed a trip to Chile ?? I think we took around 1,000 photos between the two of us and my IG now looks like a travel page. We had such a spectacular time on this trip, a great mixture of activity and relaxation. This was also our first time having help planning a vacation, and I totally recommend it! We booked this whole trip through elsewhere who crafted this perfect itinerary for us. They knew we were active and love some adventure when we travel, so they organized a three-day kayaking adventure in Patagonia, and then finished the trip in the highest desert on the planet, the Atacama desert. In the desert, we hiked and biked and ate some of the most delicious food I've ever had. elsewhere.io has local experts on the ground with insider knowledge and access, which made our trip even more special. Also because of all of the ever-changing Covid-19 protocols, I'm so glad we had local help to make sure we had all of the correct documents to travel. More benefits of using elsewhere are below, as well as our itinerary and photos!
Pumalin Park/3-Day Kayaking Adventure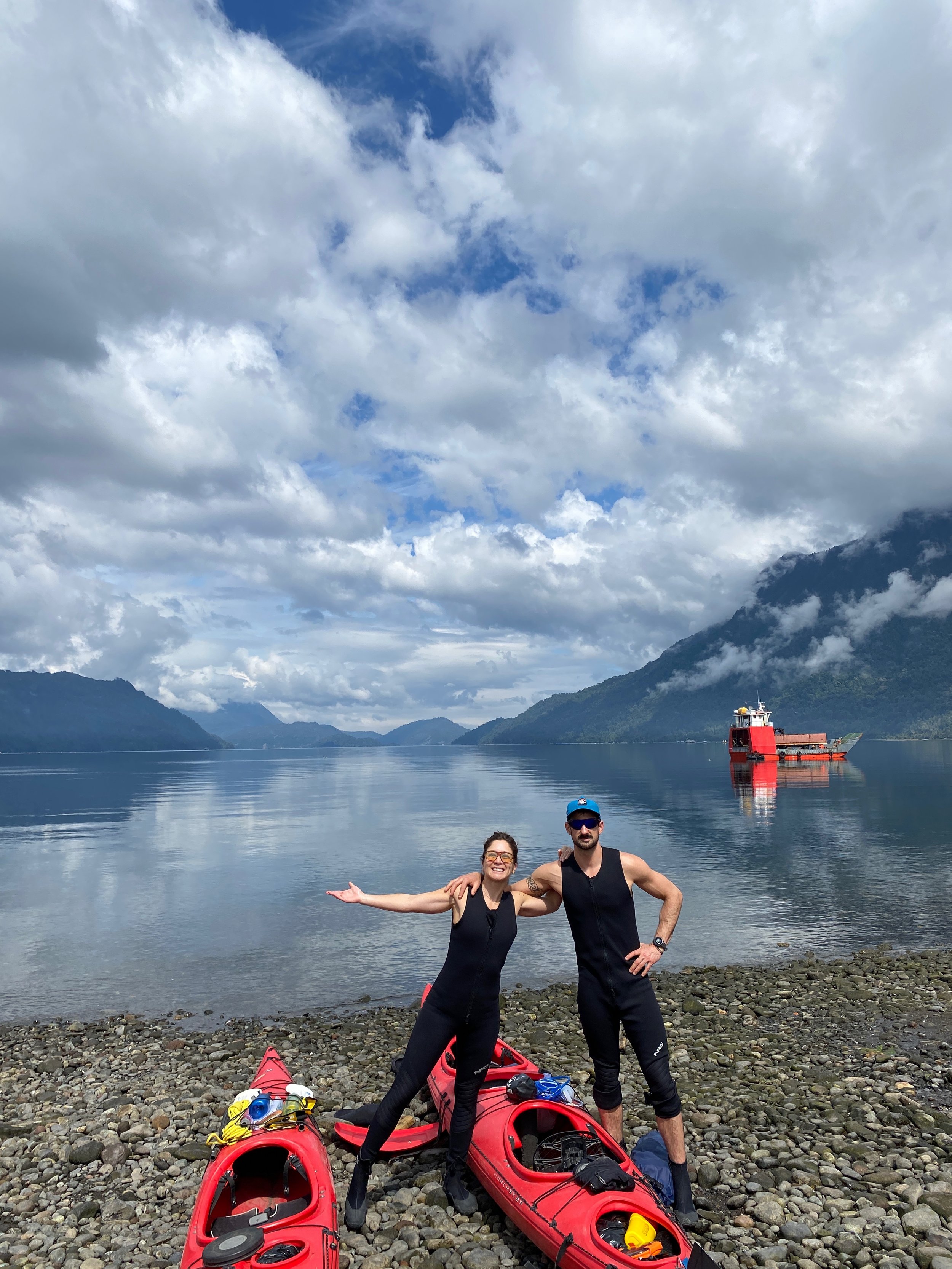 This began our 3-day kayaking adventure through the Pumalin Fjords. Pumalin is immense in scale. A fun fact is that Pumalin Park is a 1,000,000 acre nature reserve that was created by Douglas Tompkins, the founder of The North Face gear company!
The fjords offer impressive views of the Andean mountains and sky-high waterfalls. We also saw plenty of wildlife while paddling. There were porpoises and sea lions, and we were even able to see little penguins one of the days!
We had some moody weather on this trip, so there was a little sun, but lots of rain and dark dramatic clouds rolling through. It made the trip even more special because when the sun did peek through it was even more appreciated, and the drama of the clouds added to the dramatic landscapes we were already surrounded by.
Puerto Varas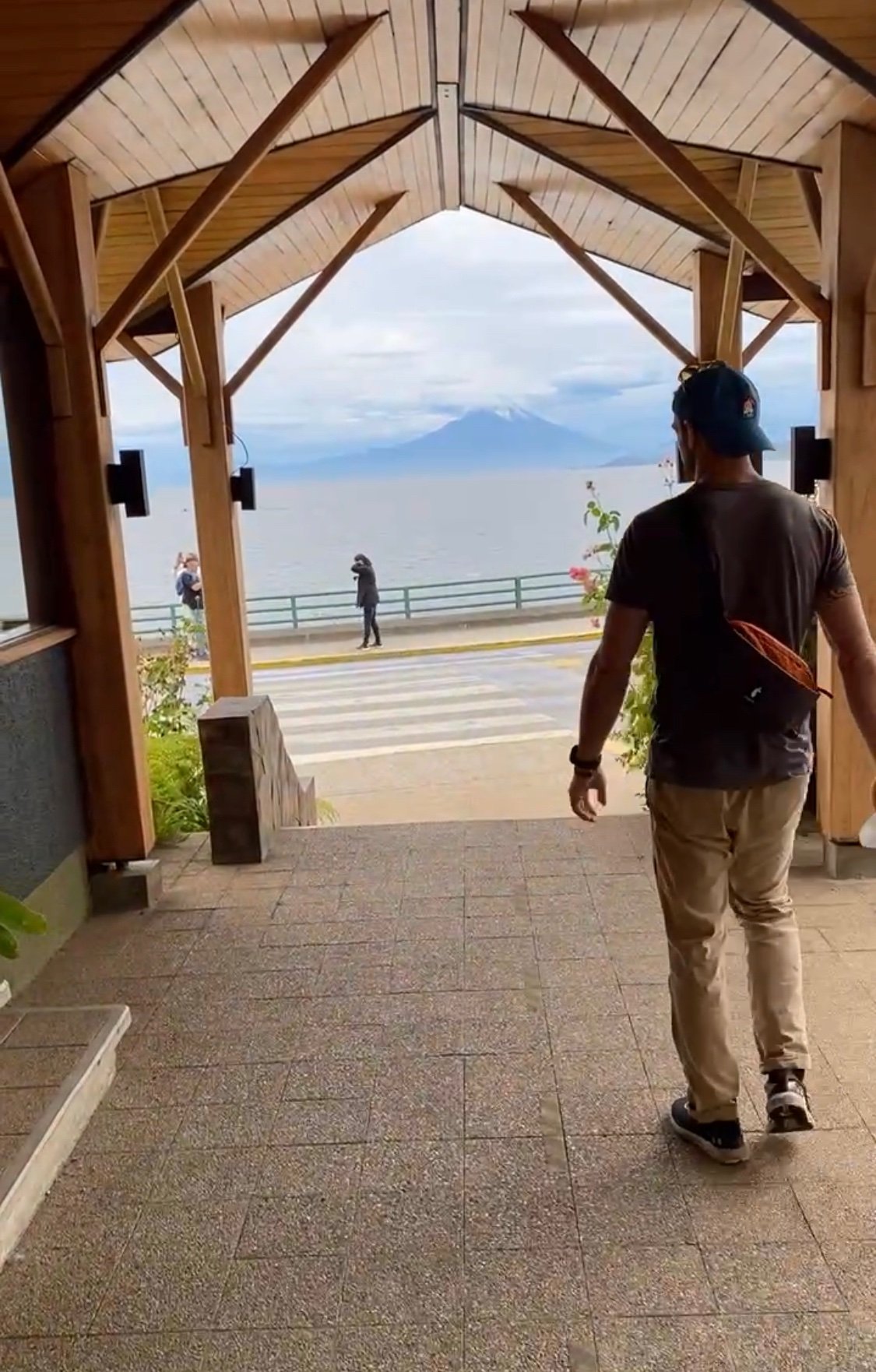 We had a great time in Puerto Varas, which is where we initially got picked up and dropped off for our kayaking adventure. The town itself is so cute, with many great restaurants and outdoor stores. We saw Merrell, Burton, and Patagonia stores there, so there is no shortage of gear. We stayed at the Hotel Bellavista which is situated on the waterfront with unparalleled views of Lake Llanquihue and the Osorno and Calbuco Volcanoes.
We stayed there two nights and saw a local craft market both days. I bought some local yarn, and there were a number of local jewelry makers.
Our favorite restaurants that we tried were Mesa Tropera with amazing pizza and pasta, and a delicious lemonade, not to mention their craft beers! And Santo Fuego, which had a big grill inside their restaurant with amazing grilled octopus and steaks. The lomo cut is the way to go.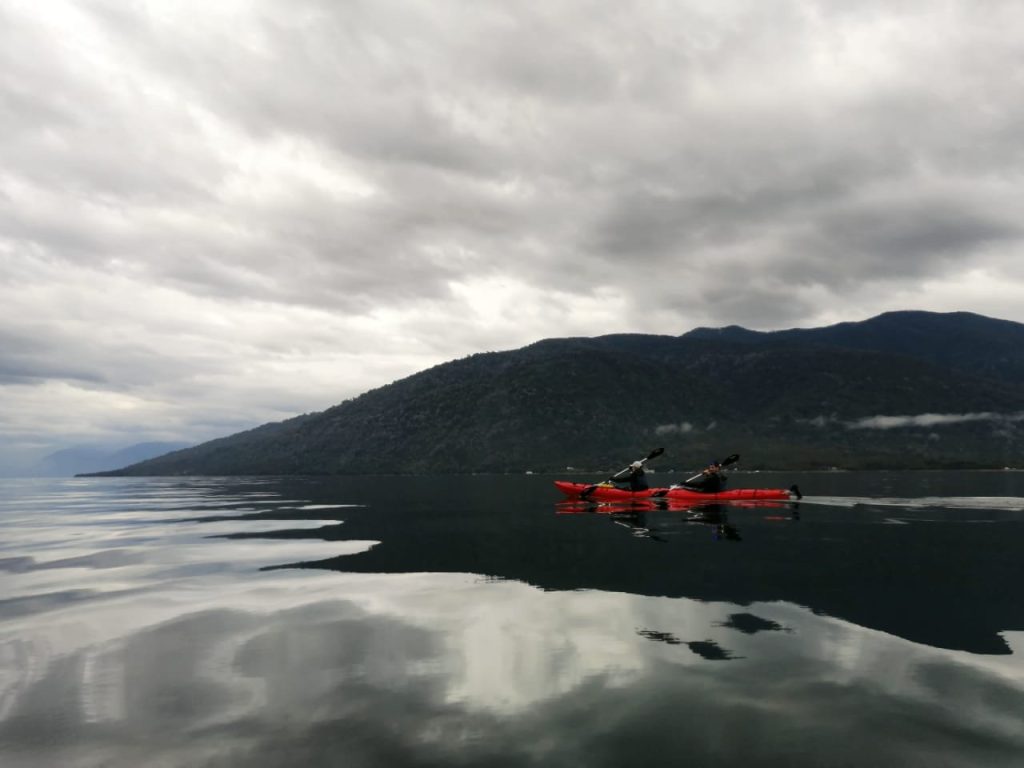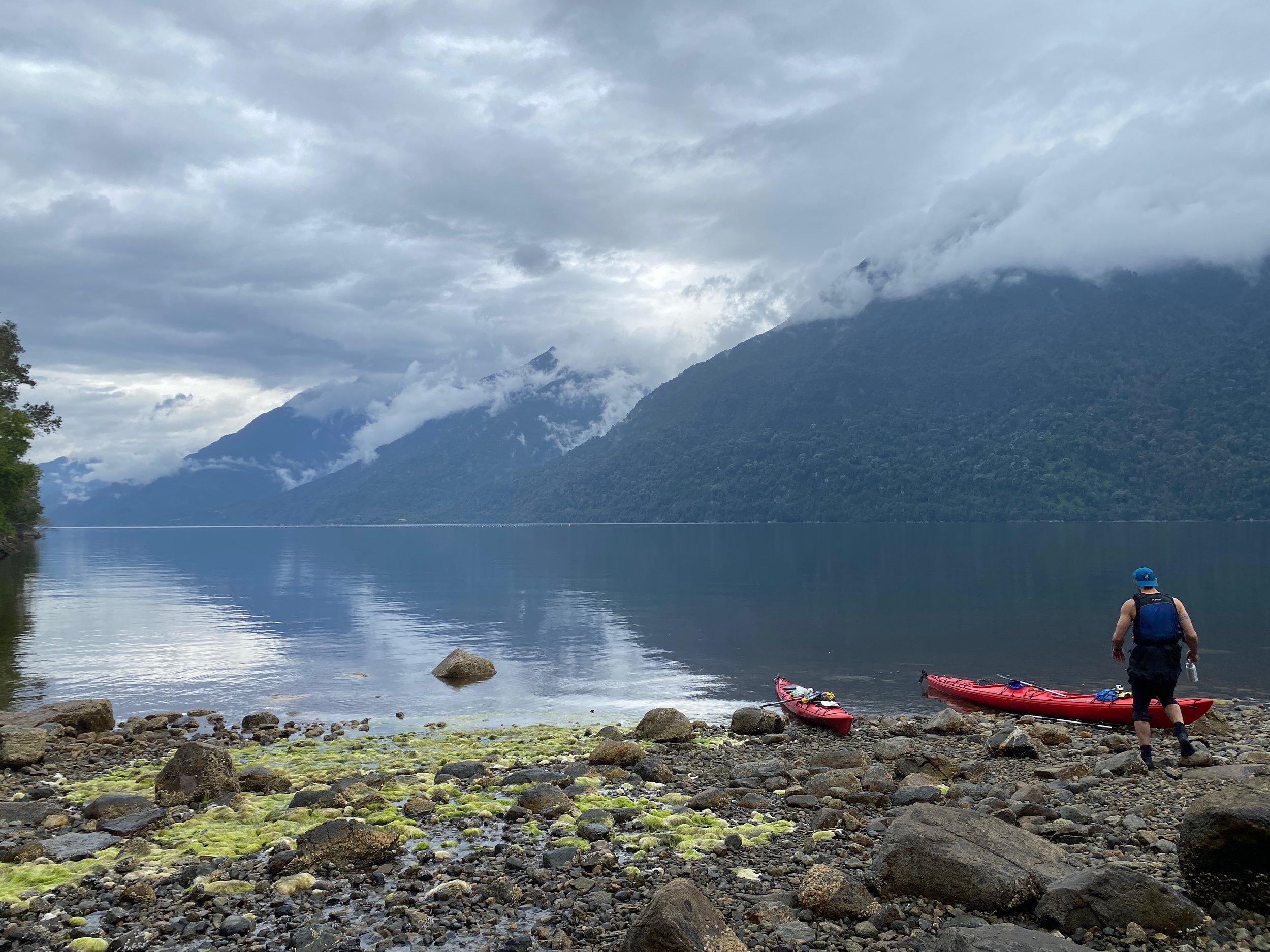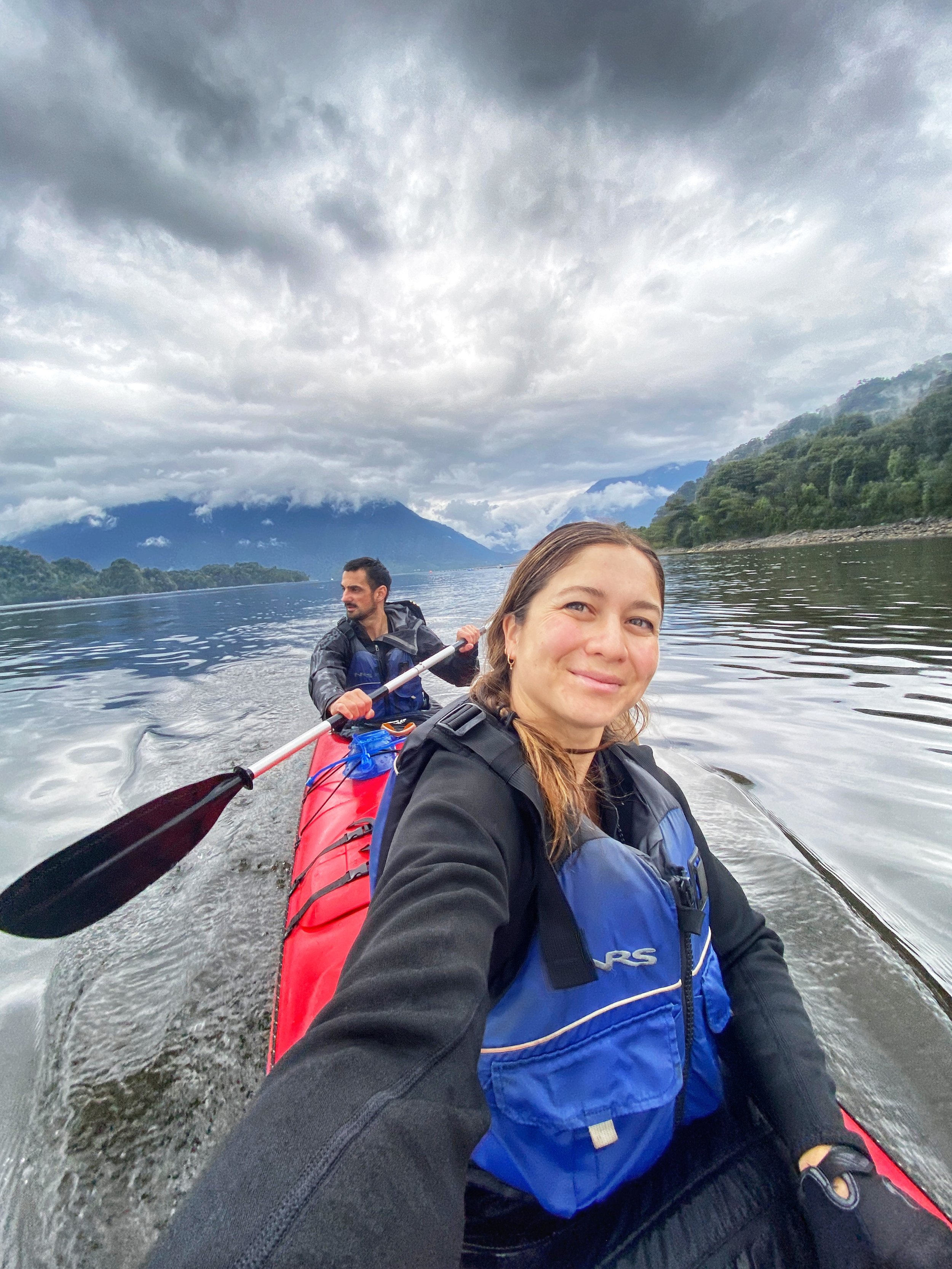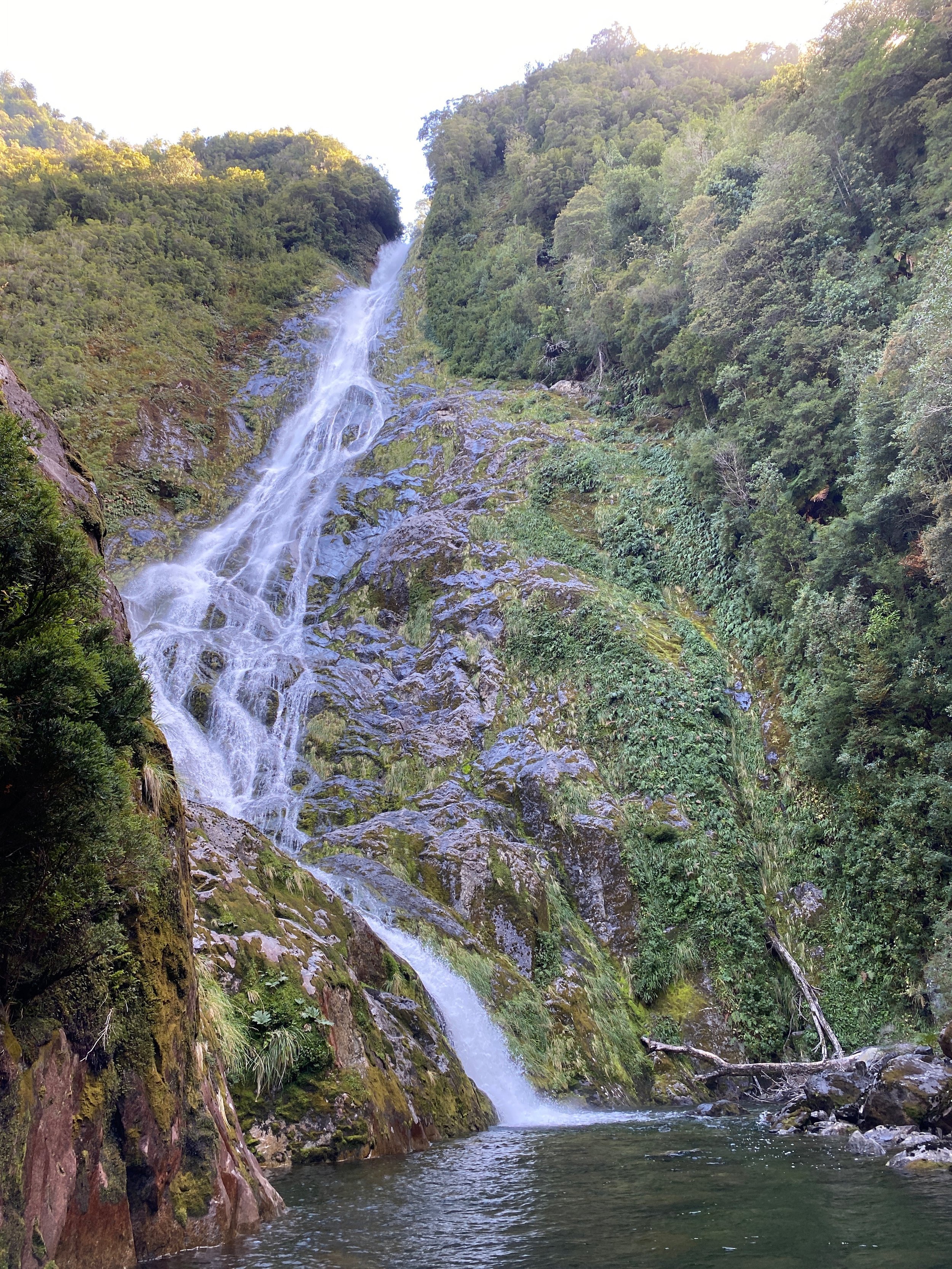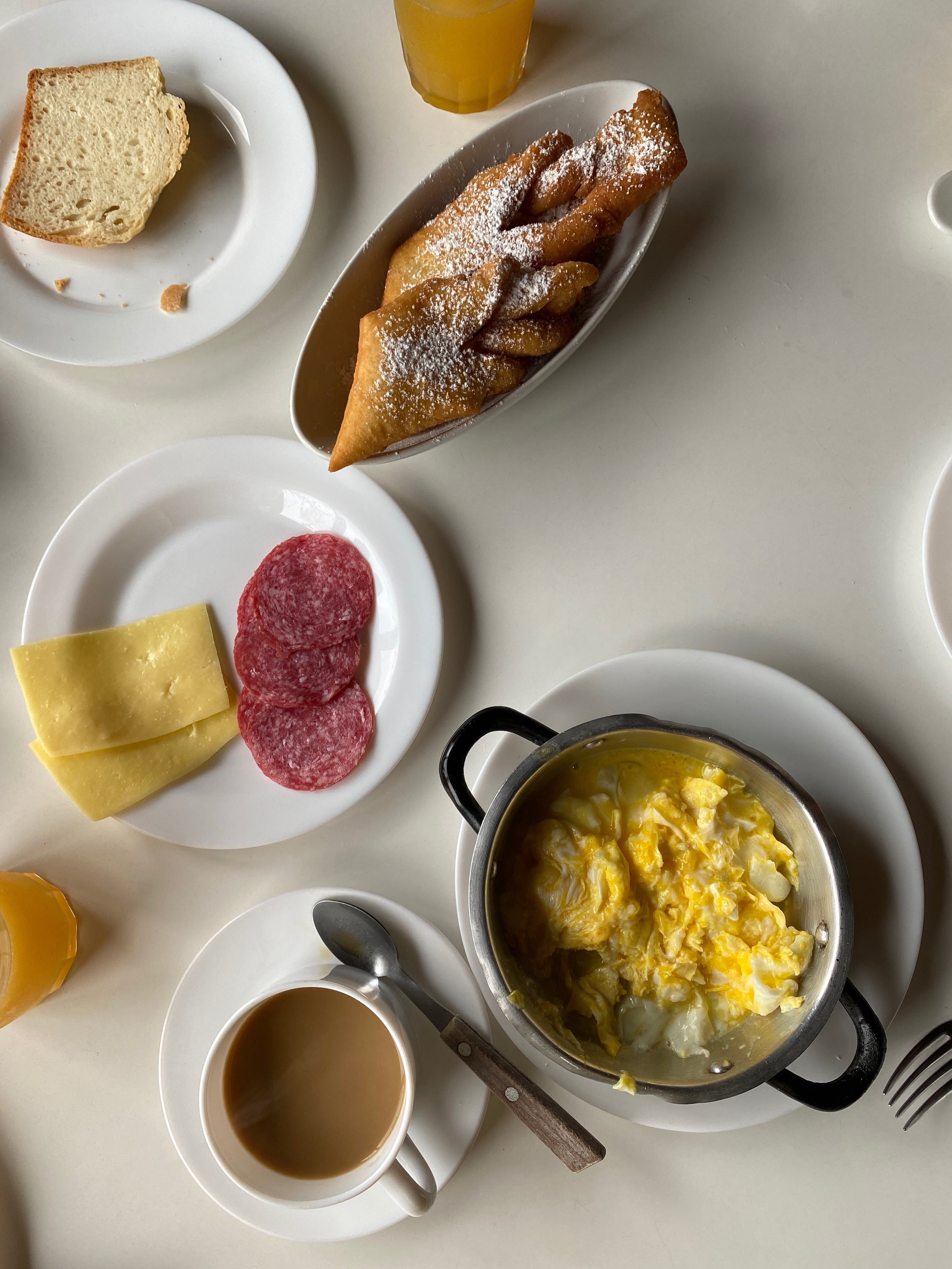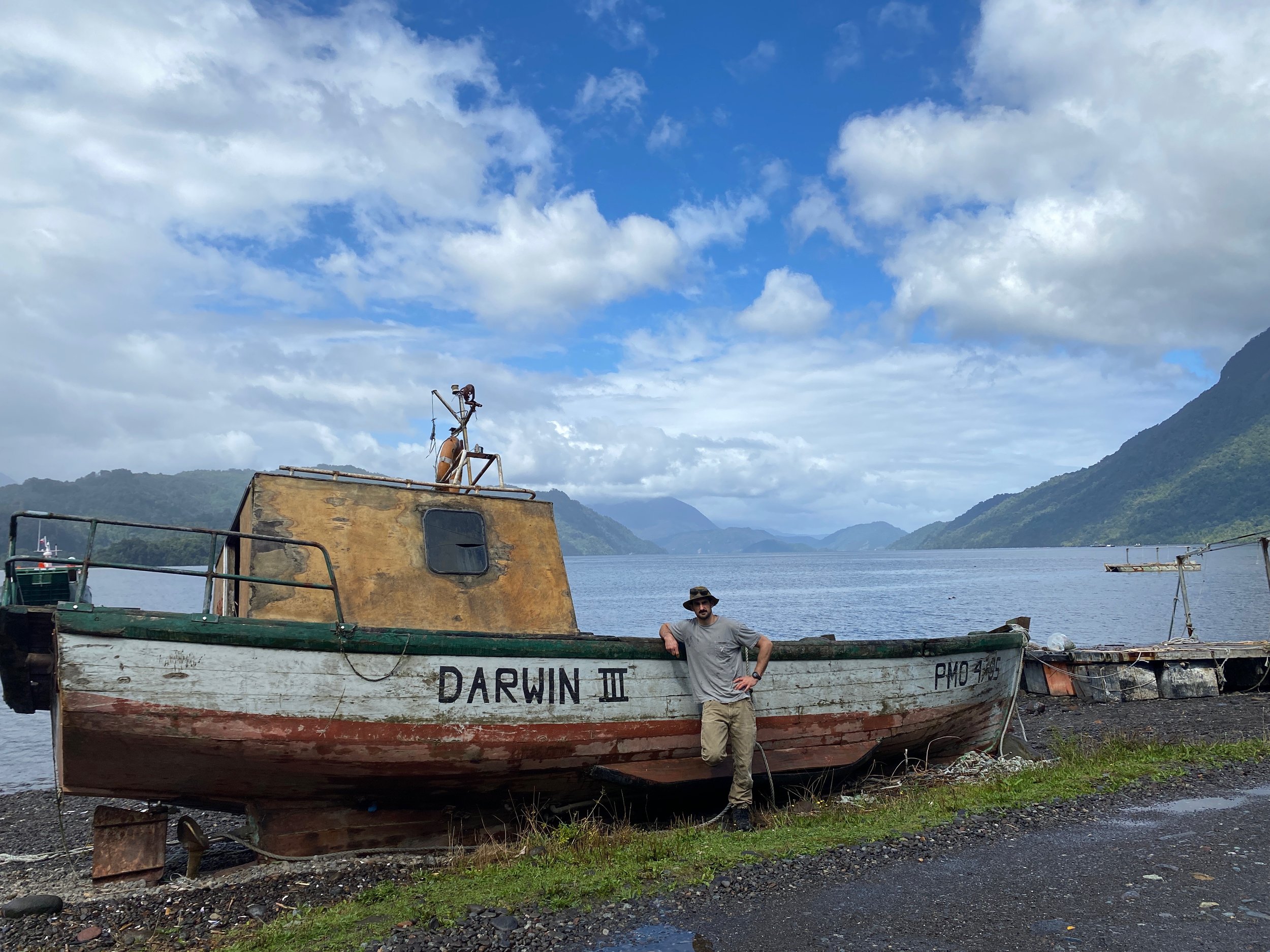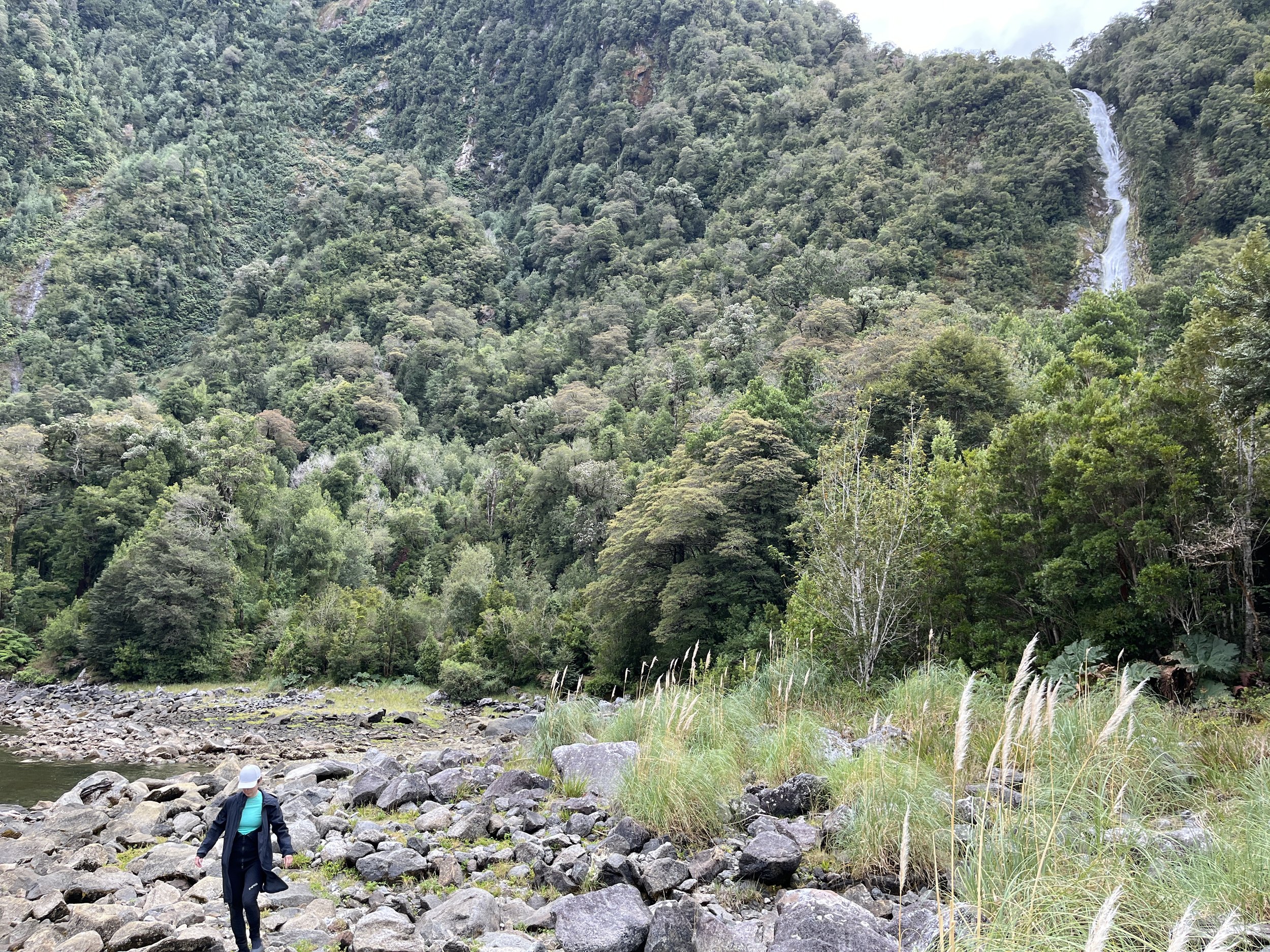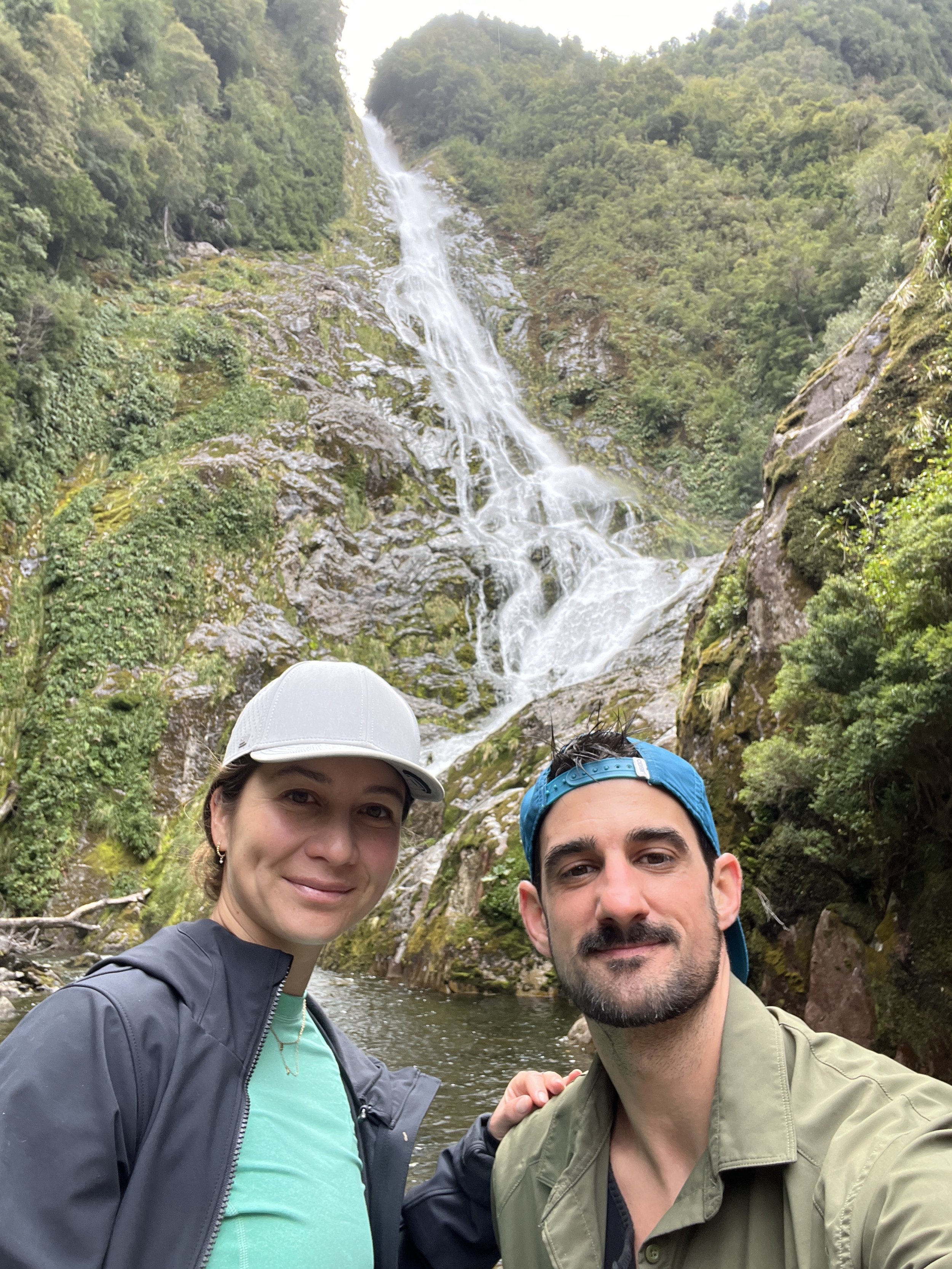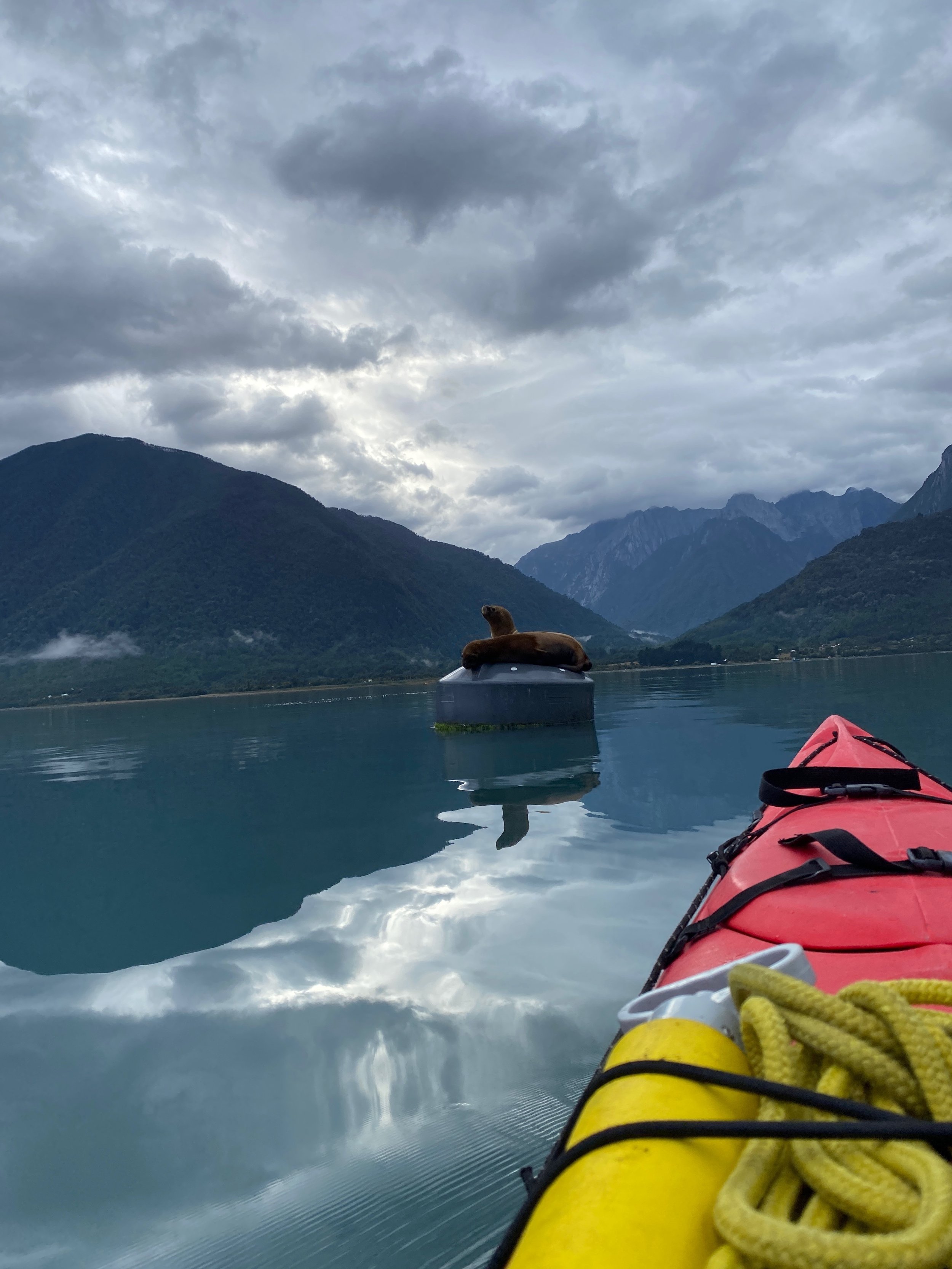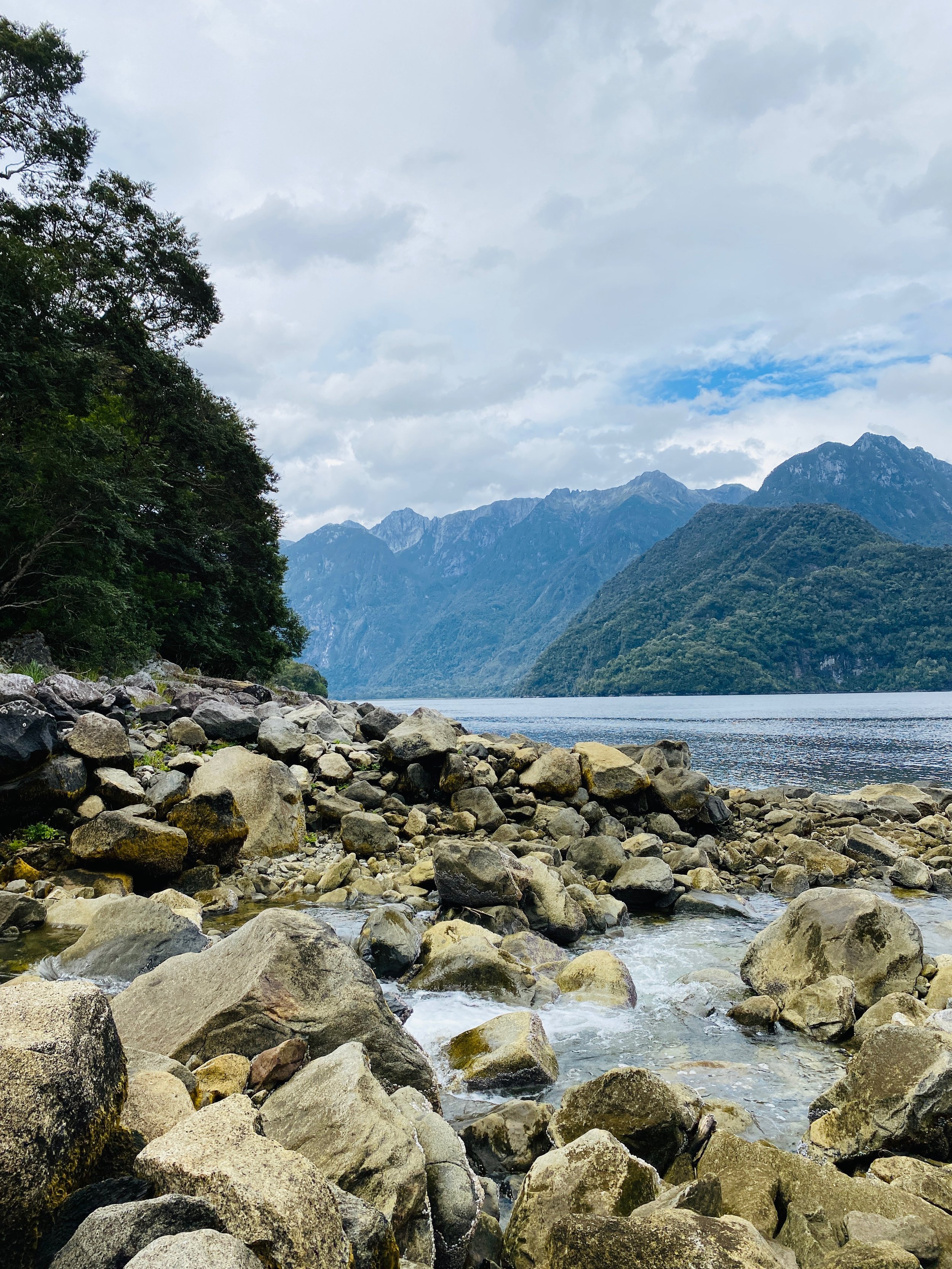 Atacama Dessert
San Pedro de Atacama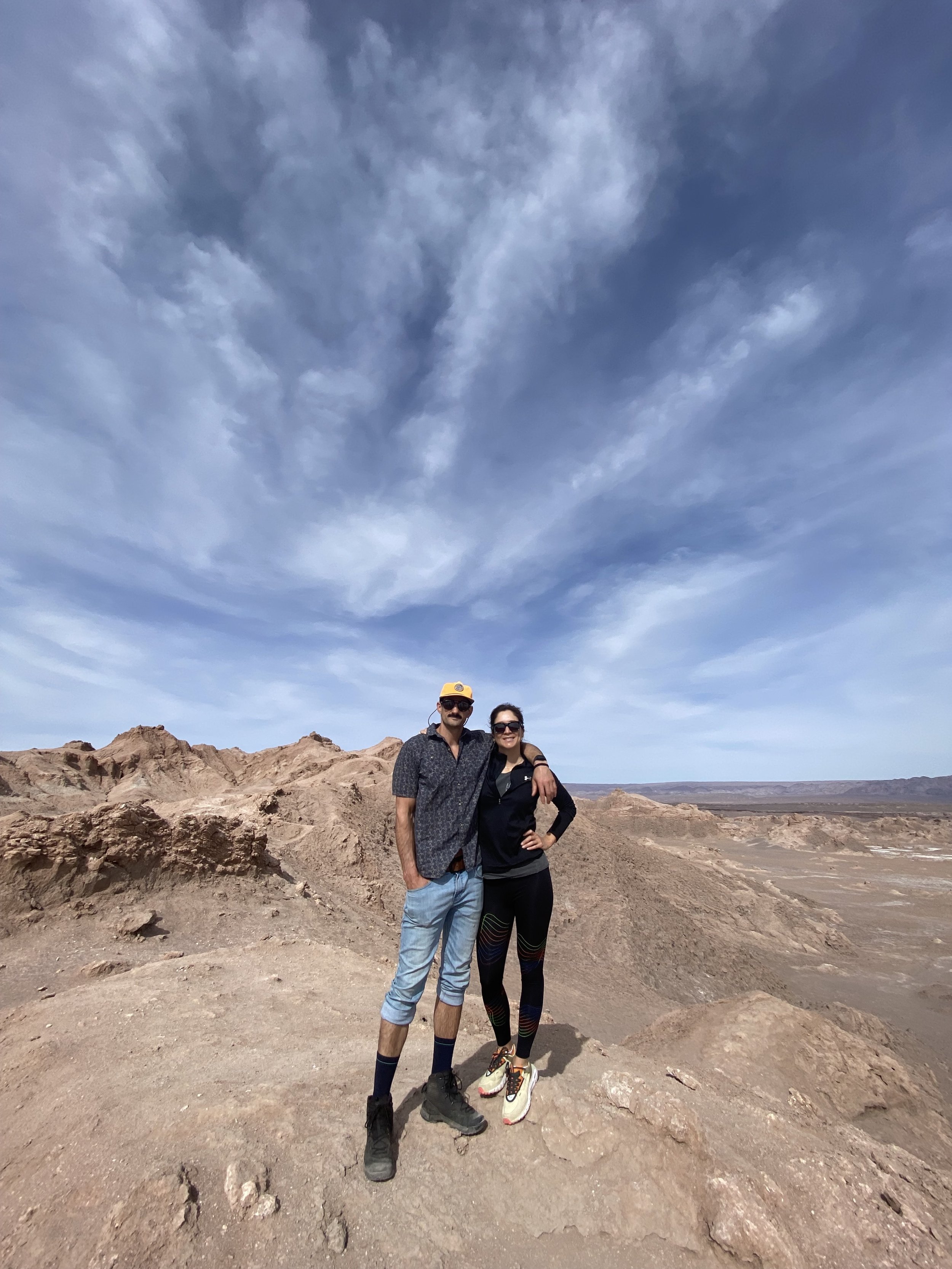 One of the most amazing things about Chile is the vast amounts of different landscapes. On this leg of the trip, we flew to Calama to do some exploring in the Atacama Desert. We stayed at the incredible Awasi Hotel in San Pedro and it was perfect. Our guide was super helpful and helped us pick some great excursions, while the food and wine were top-notch, and the service was also incredible with such attention to detail. San Pedro is at 8,000 feet so already when we arrived we were told to drink plenty of water as we eased into elevation. The next day we did a beautiful hike along a river in the middle of the desert, which is always such a cool sight to see. This canyon had giant cacti all over, and we were told they were hundreds and hundreds of years old.
The next day we went up to 14,000 feet and went mountain biking. it was STUNNING. And rather difficult to breathe, but I loved the challenge. There was absolutely no one around us, and we had a car follow us while we were riding as a safety vehicle. We saw wild llamas, flamingos, Vicuna, and Guanaca (both local animals related to the llamas).
On the last day, we did our highest elevation hike yet, and climbed up to 18,000 feet! That is definitely the highest I've ever climbed, and wow could I feel it. Once at the top you could see Bolivia and Argentina in the distance. It was a magical 365-degree view, and it felt like we were on top of the world.
It's really hard to describe the scale of the Andes Mountains because they really are just enormous. I had a hard time with depth perception the whole time we were there. I would see a giant volcano in the distance and wasn't sure if I could walk to it, in an hour or 3 months? And there wasn't really a horizon to look at, because we were surrounded by mountains. Growing up on and island and in the northeast, I'm use to seeing the horizon over the ocean. I felt like I was on another planet. It was other-worldly and I loved it. It is known that we do Mars simulations in the Atacama desert because the environment has some similarities. So fascinating to me! I always appreciate an environment that makes me feel small. It helps keep things into perspective and stay grounded.
All in all, I give this trip and our experience a 10/10. Scroll down to see our full itinerary!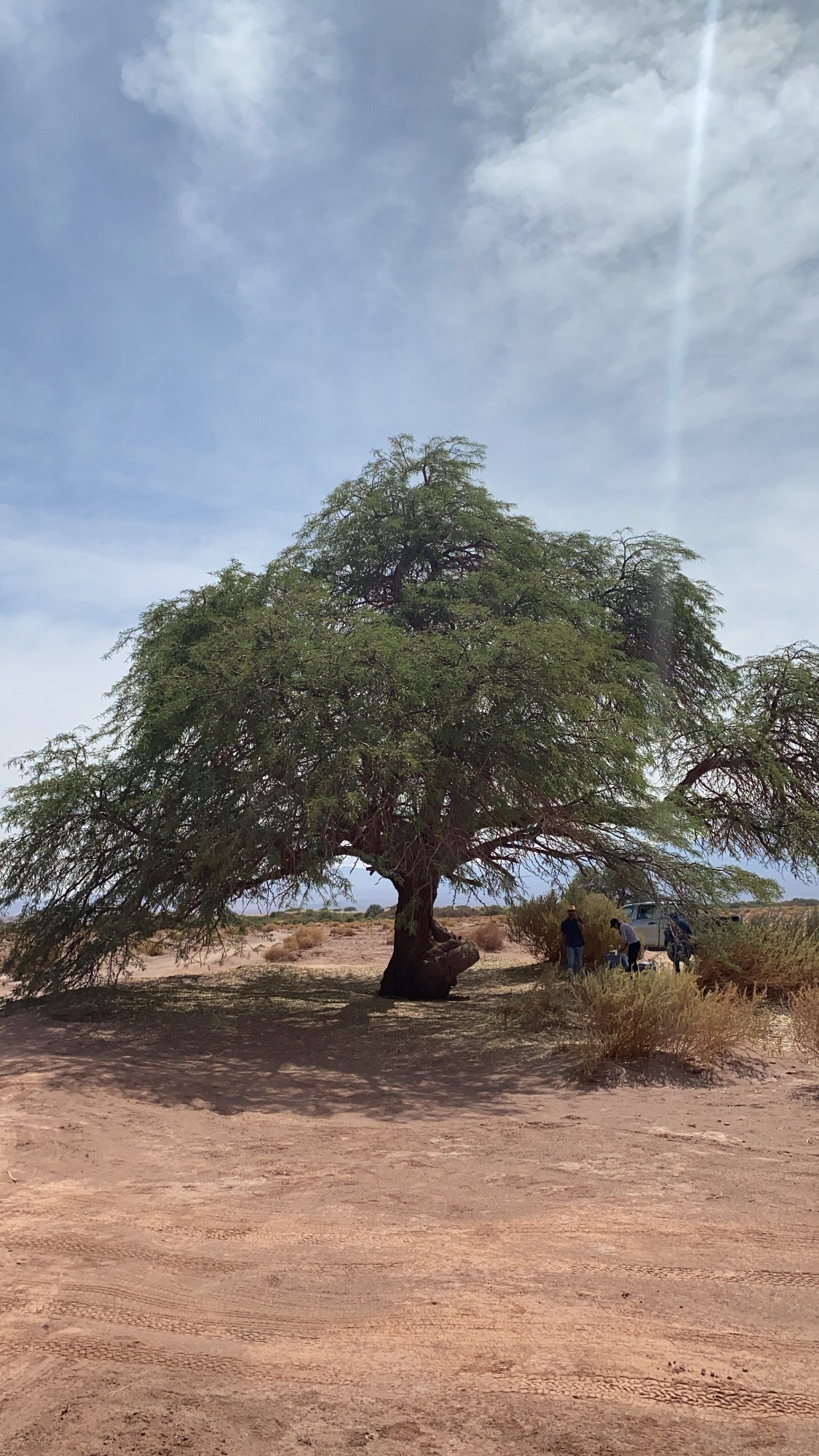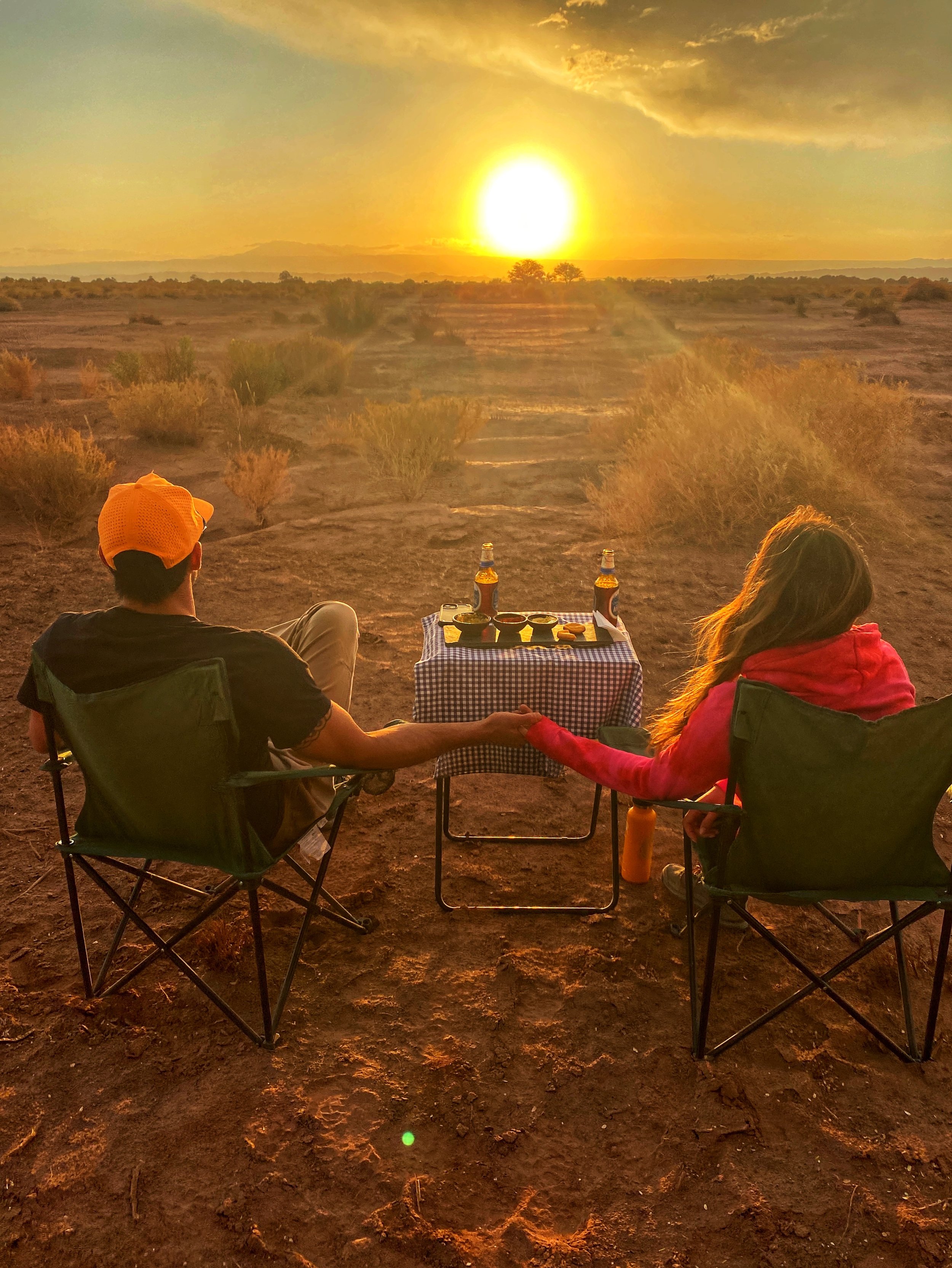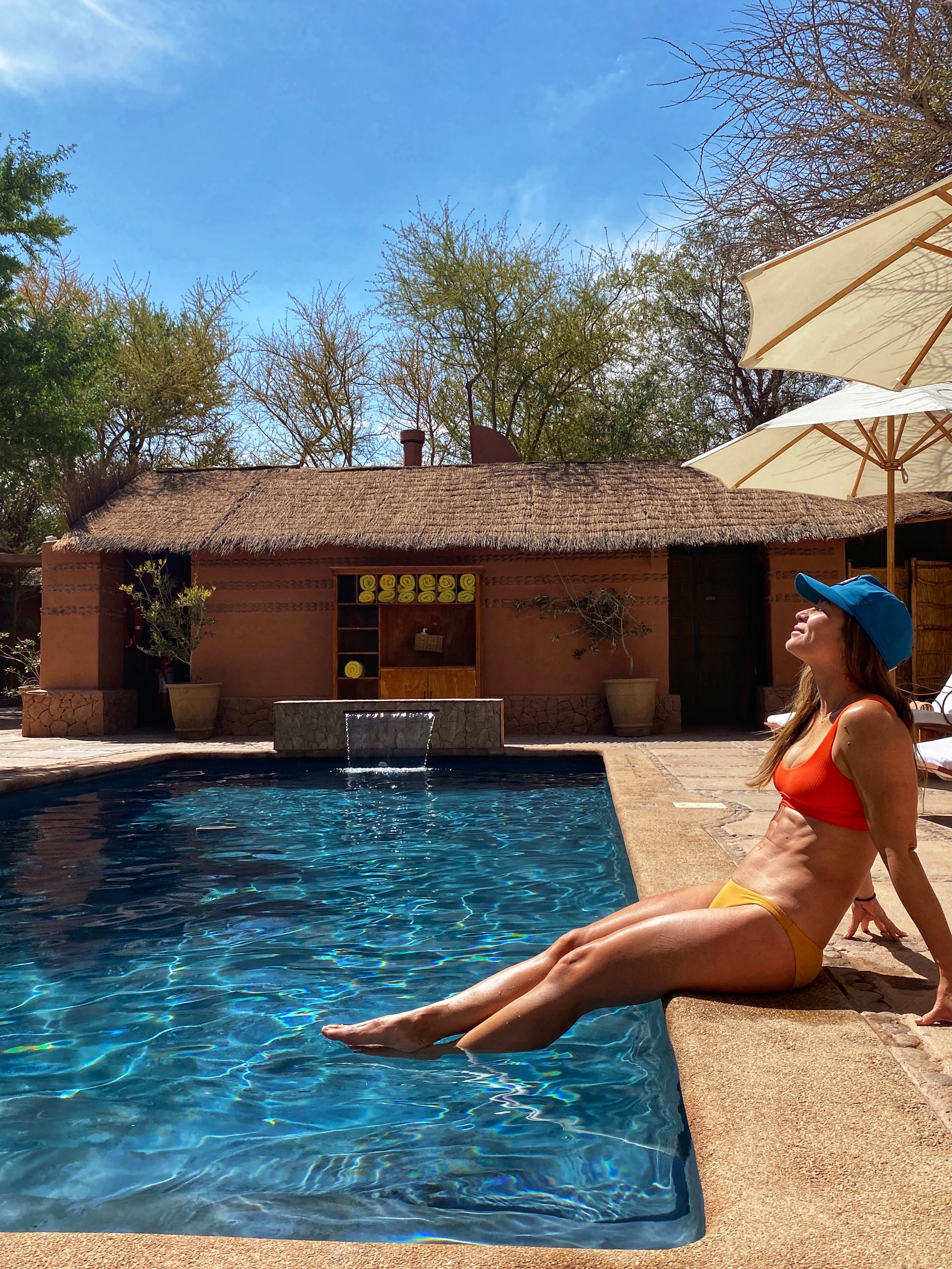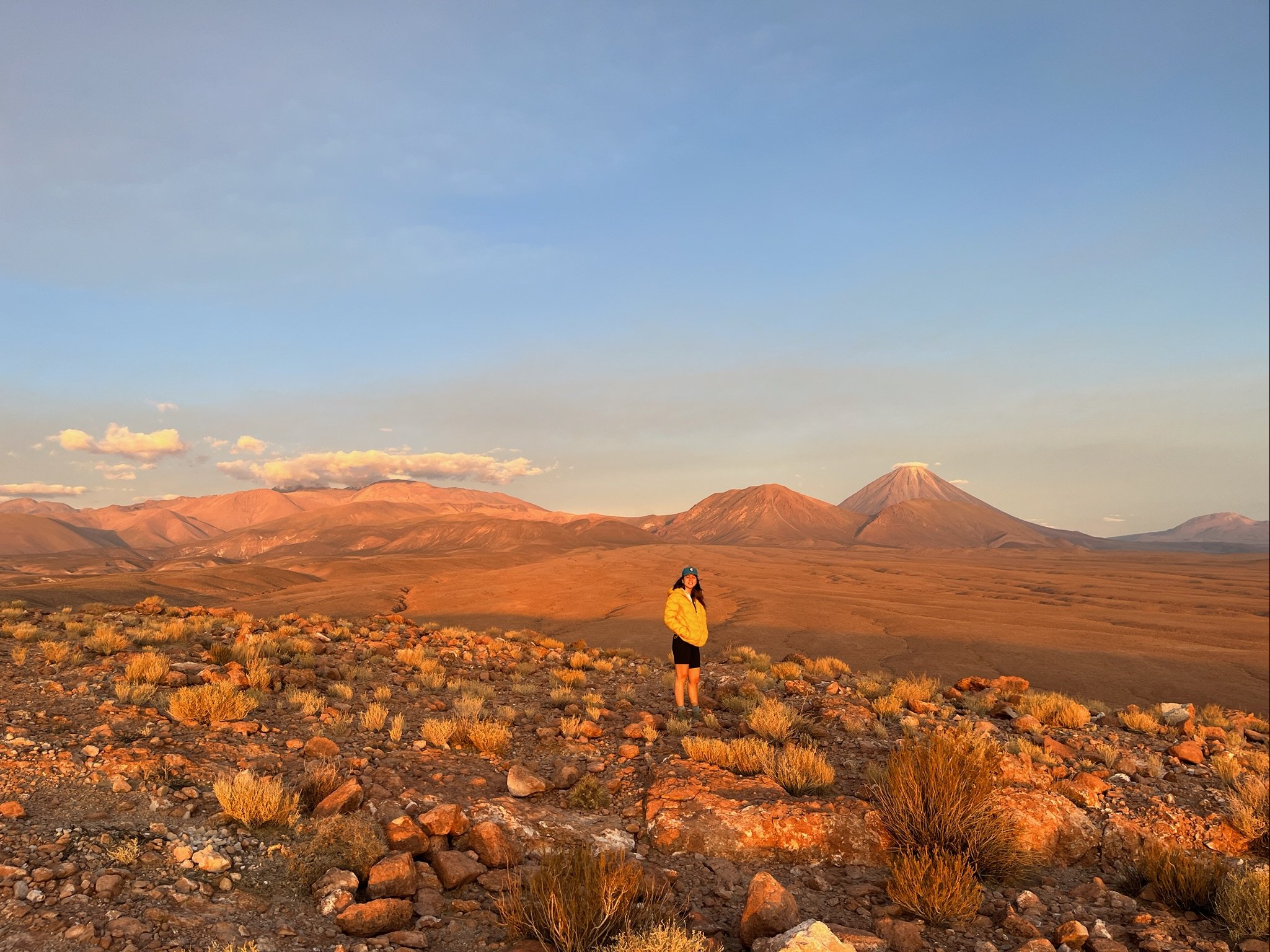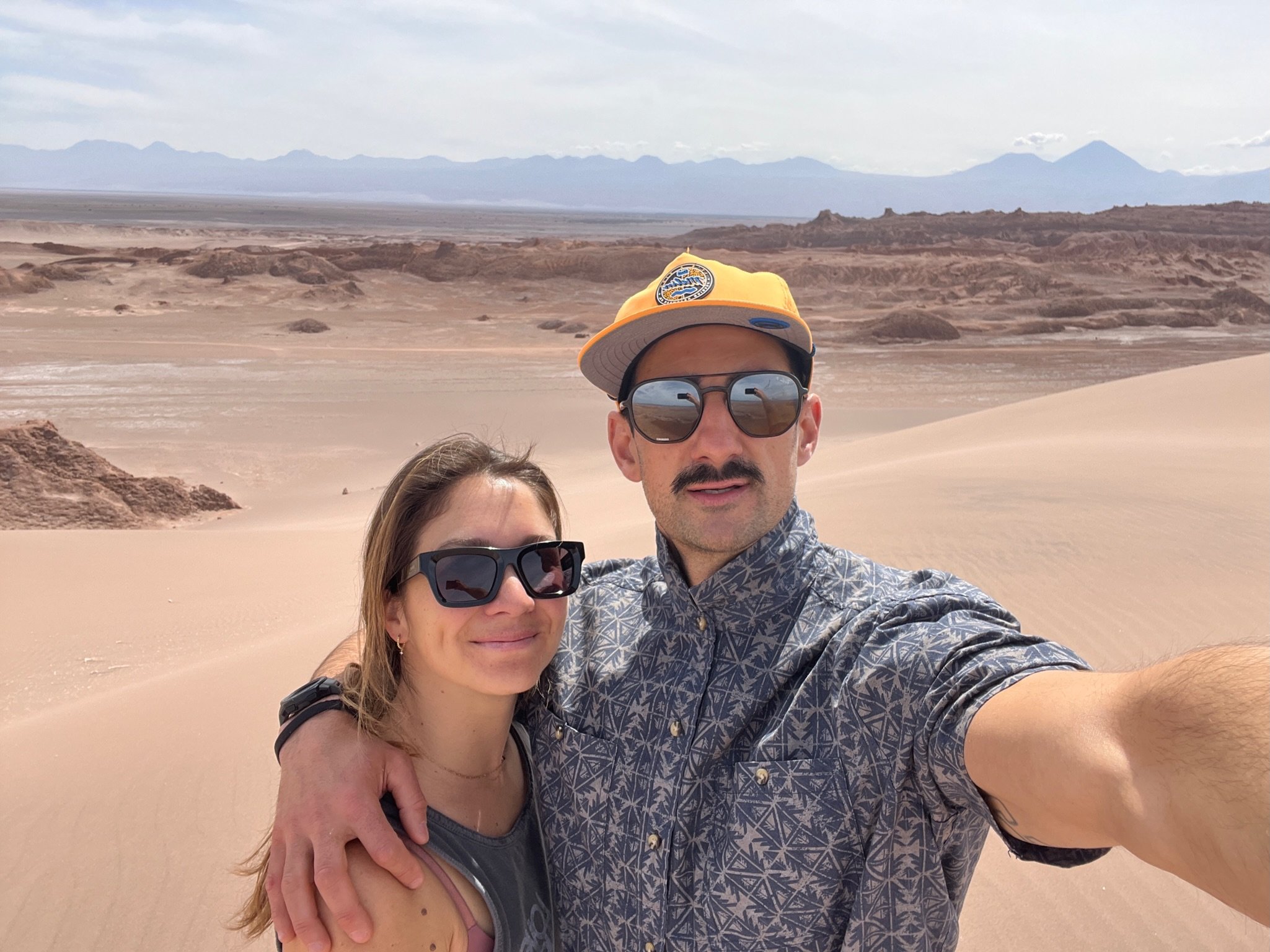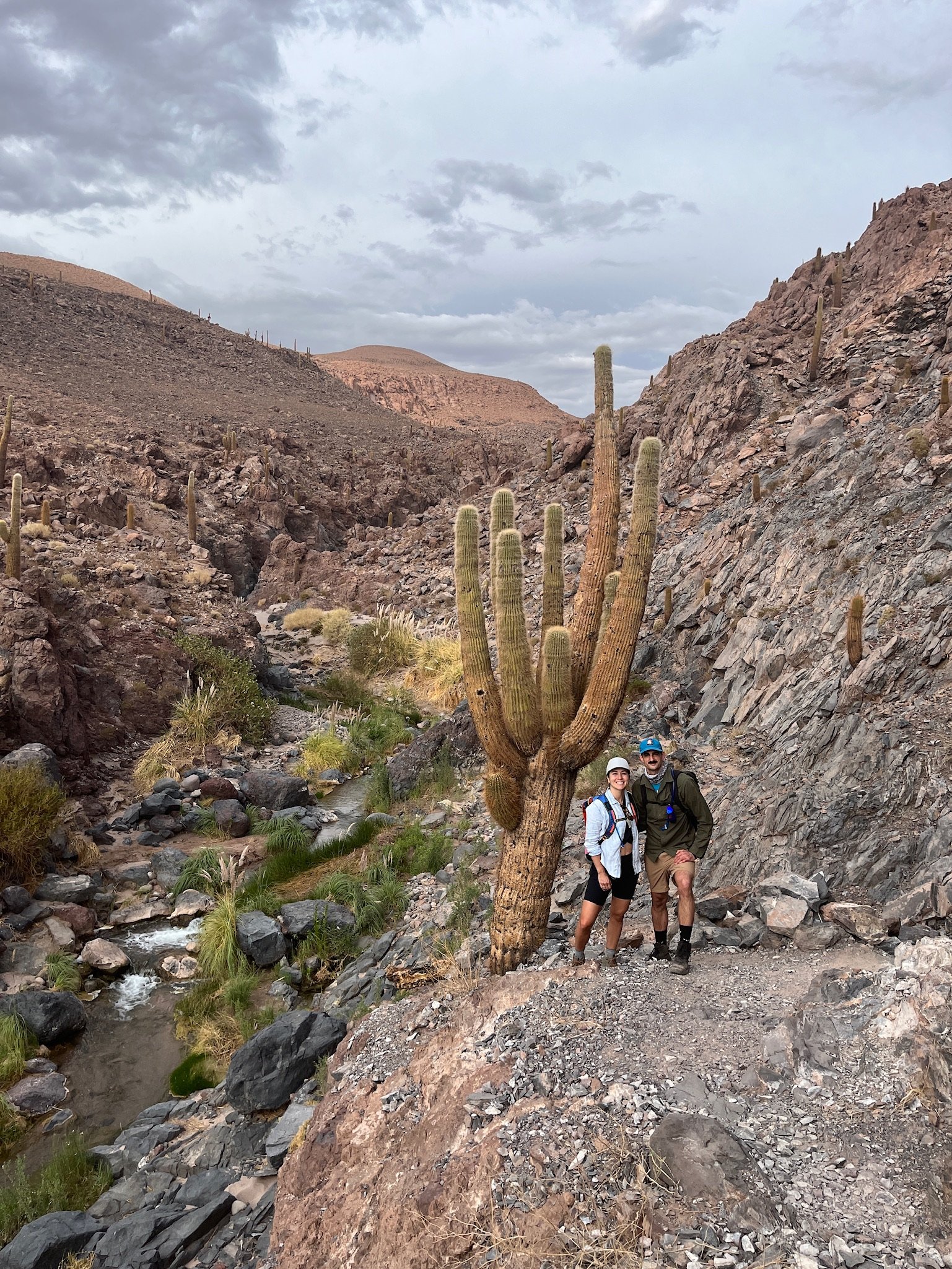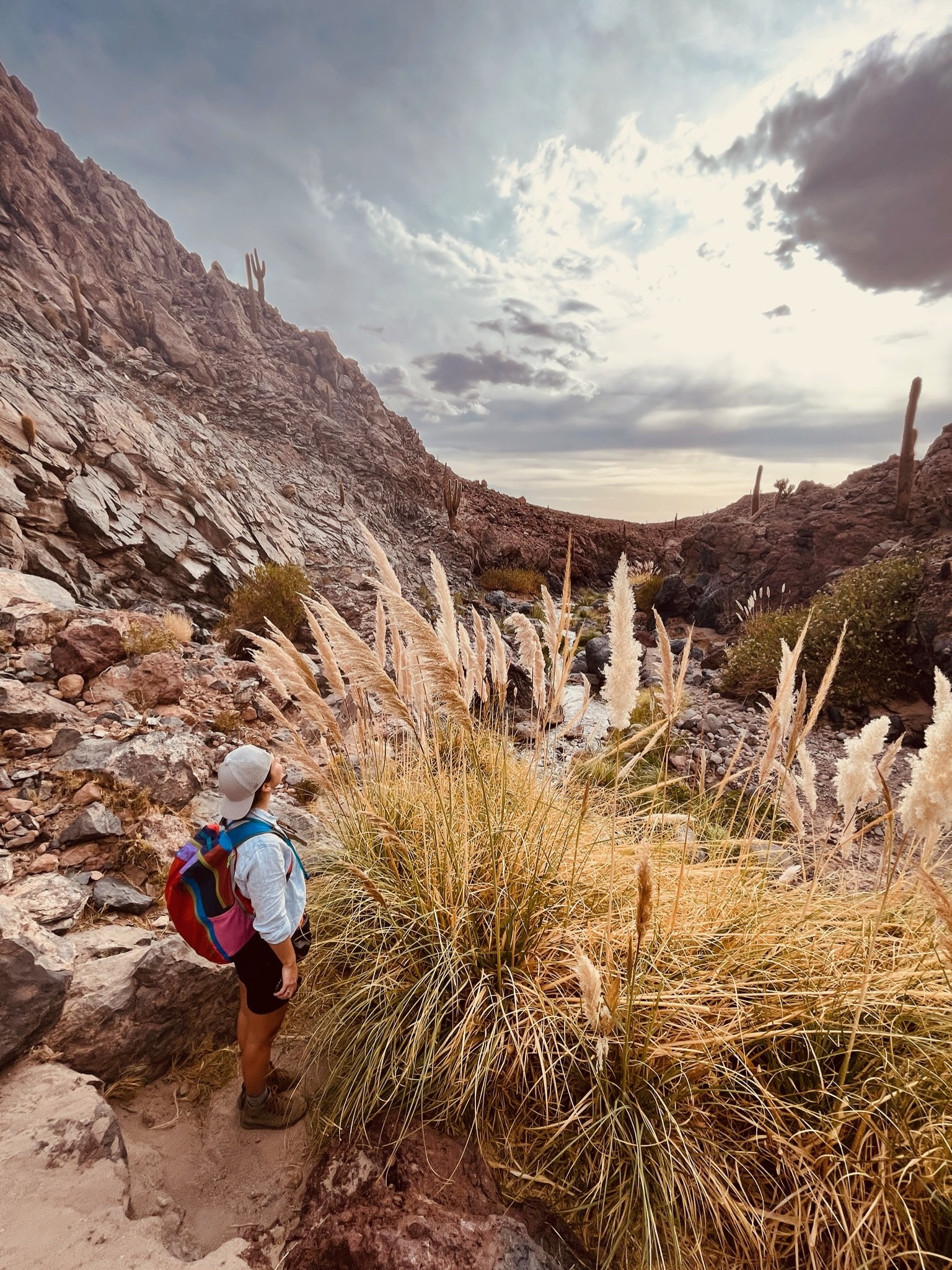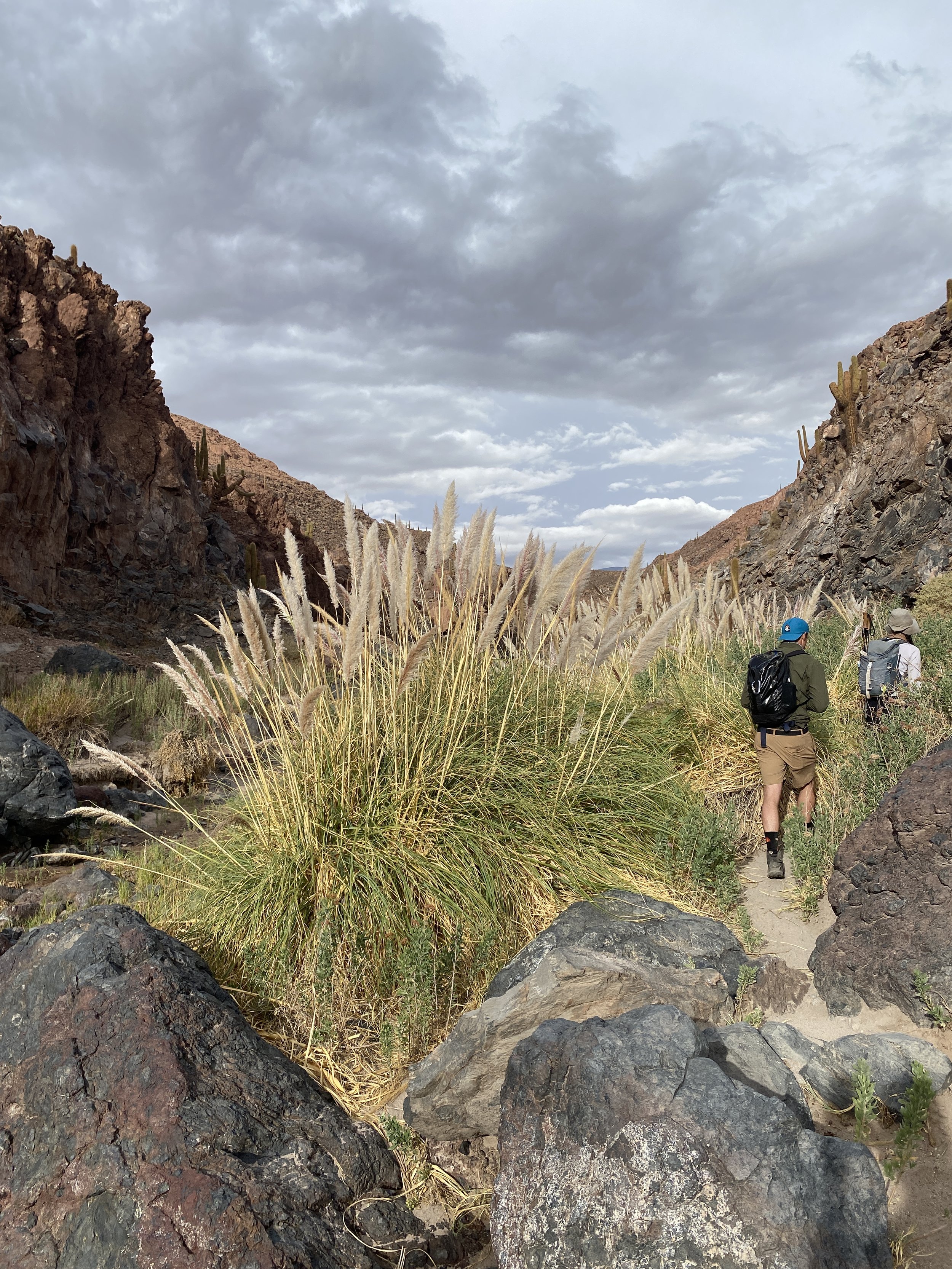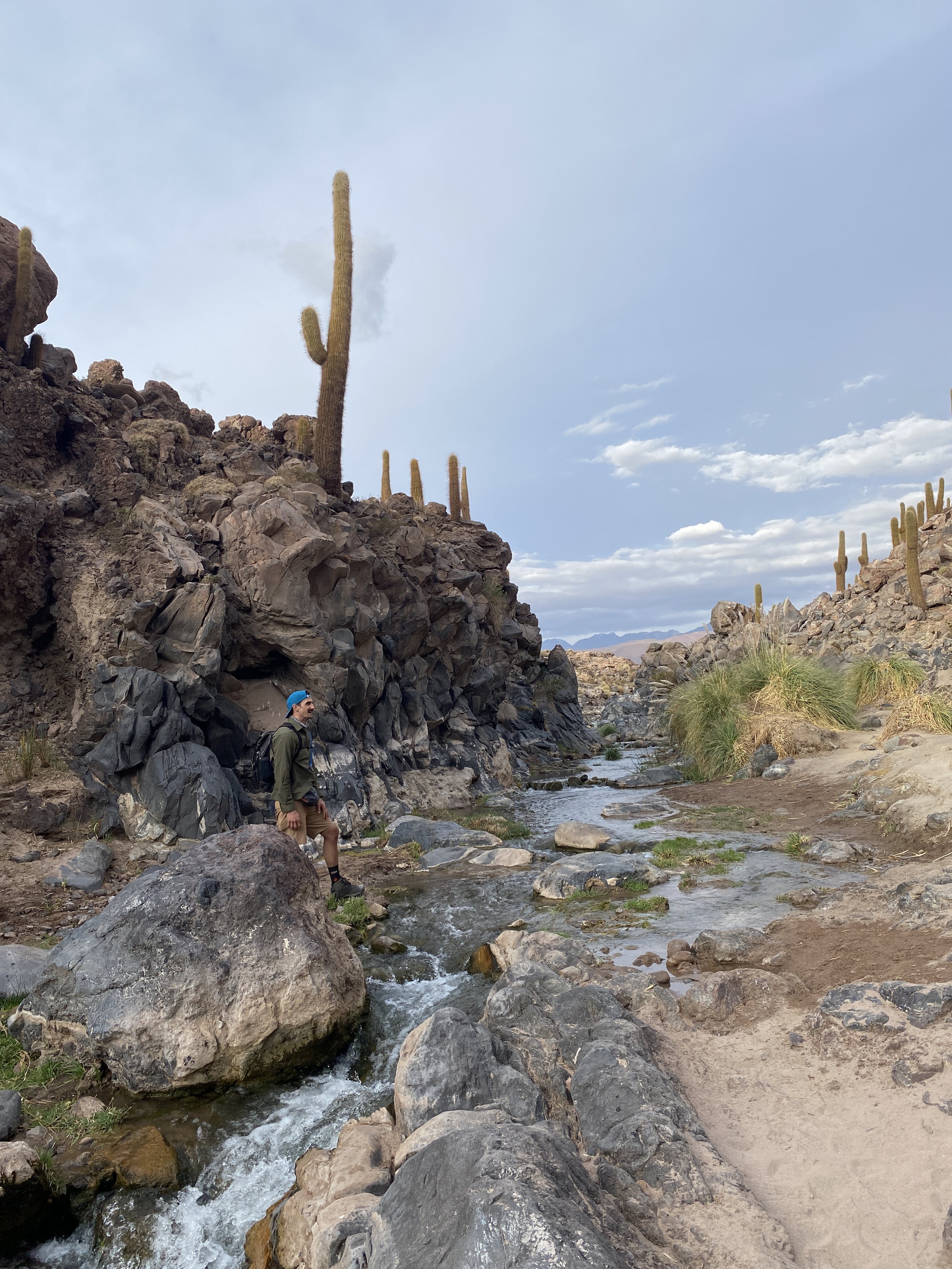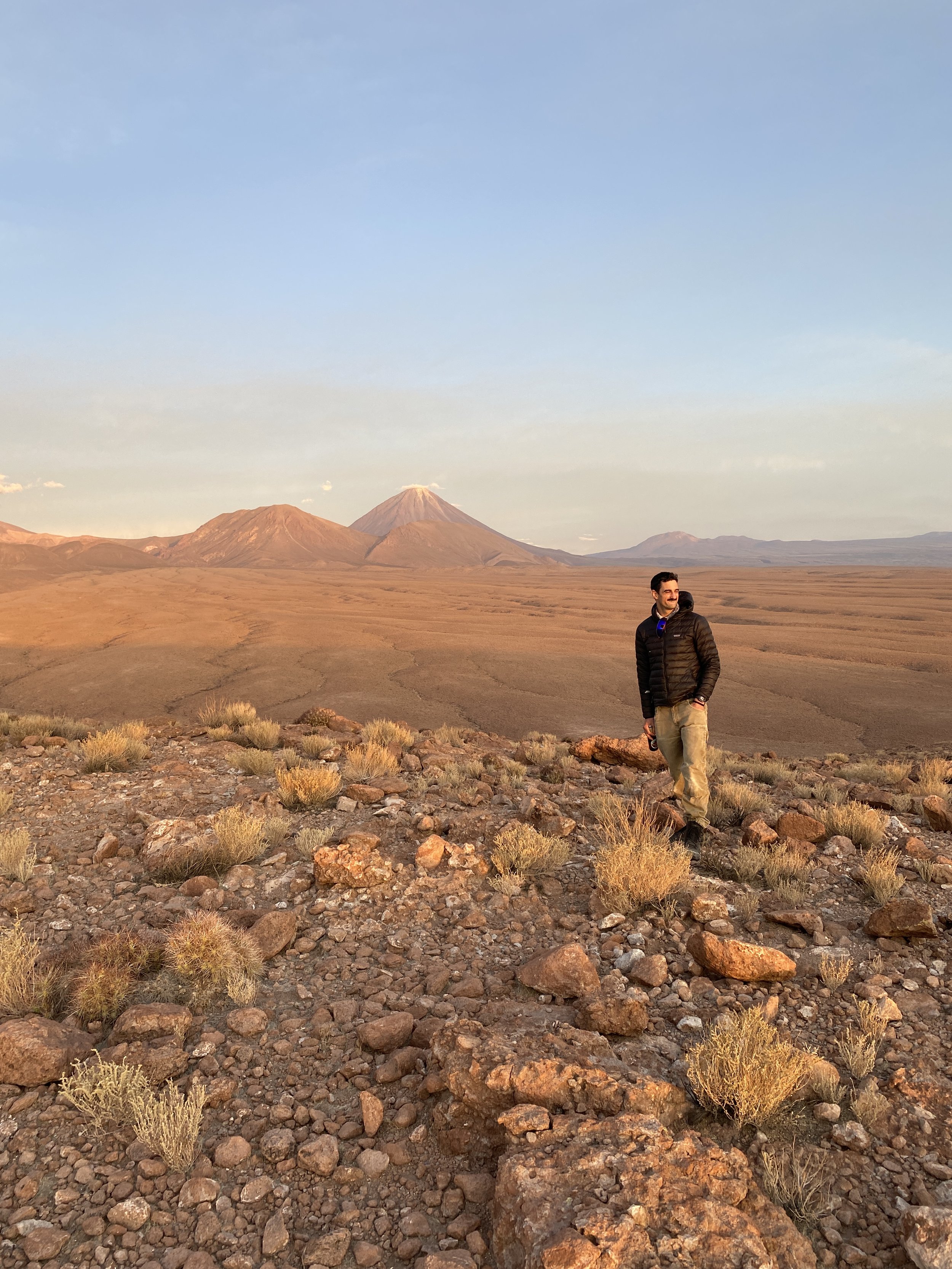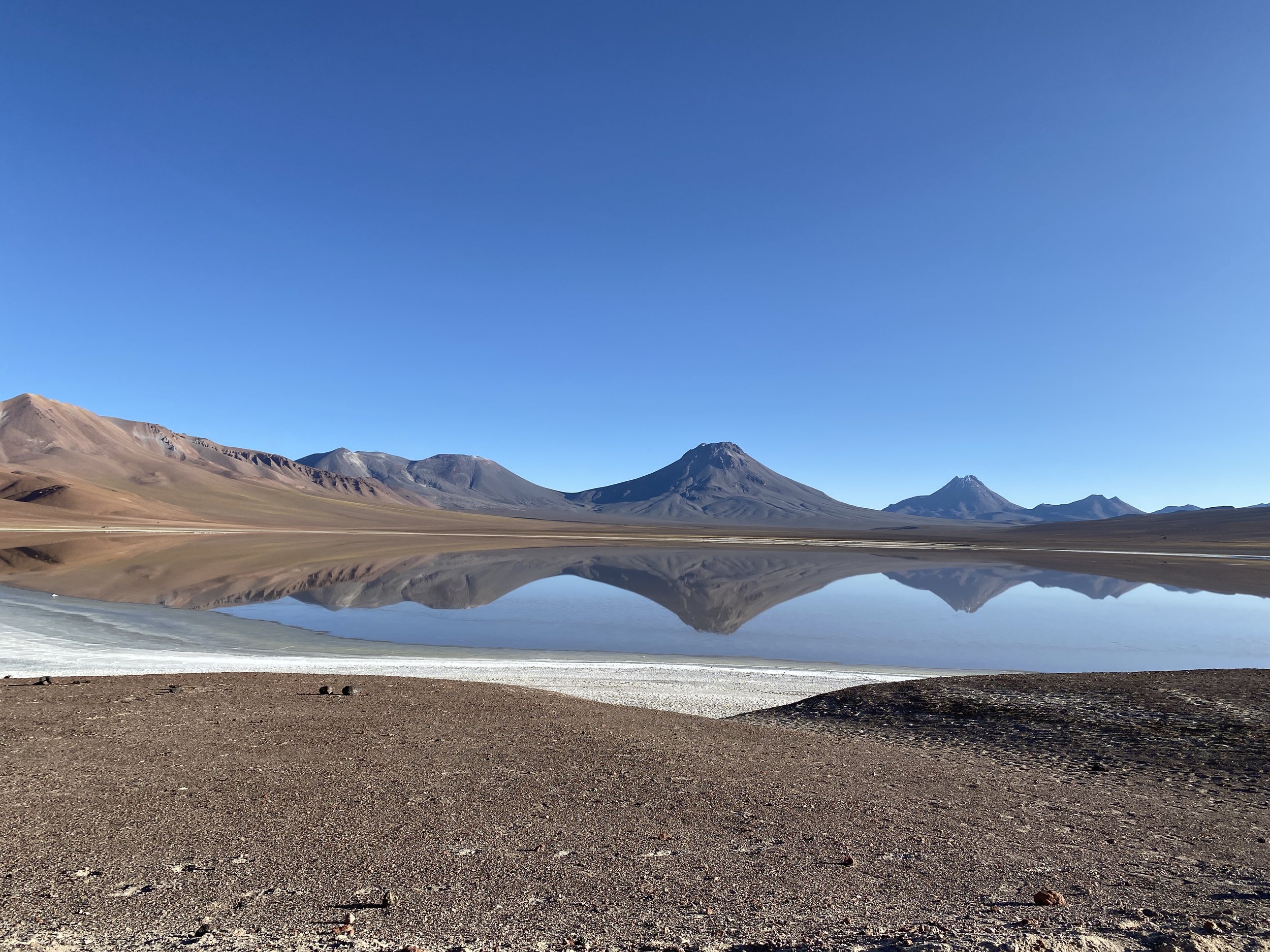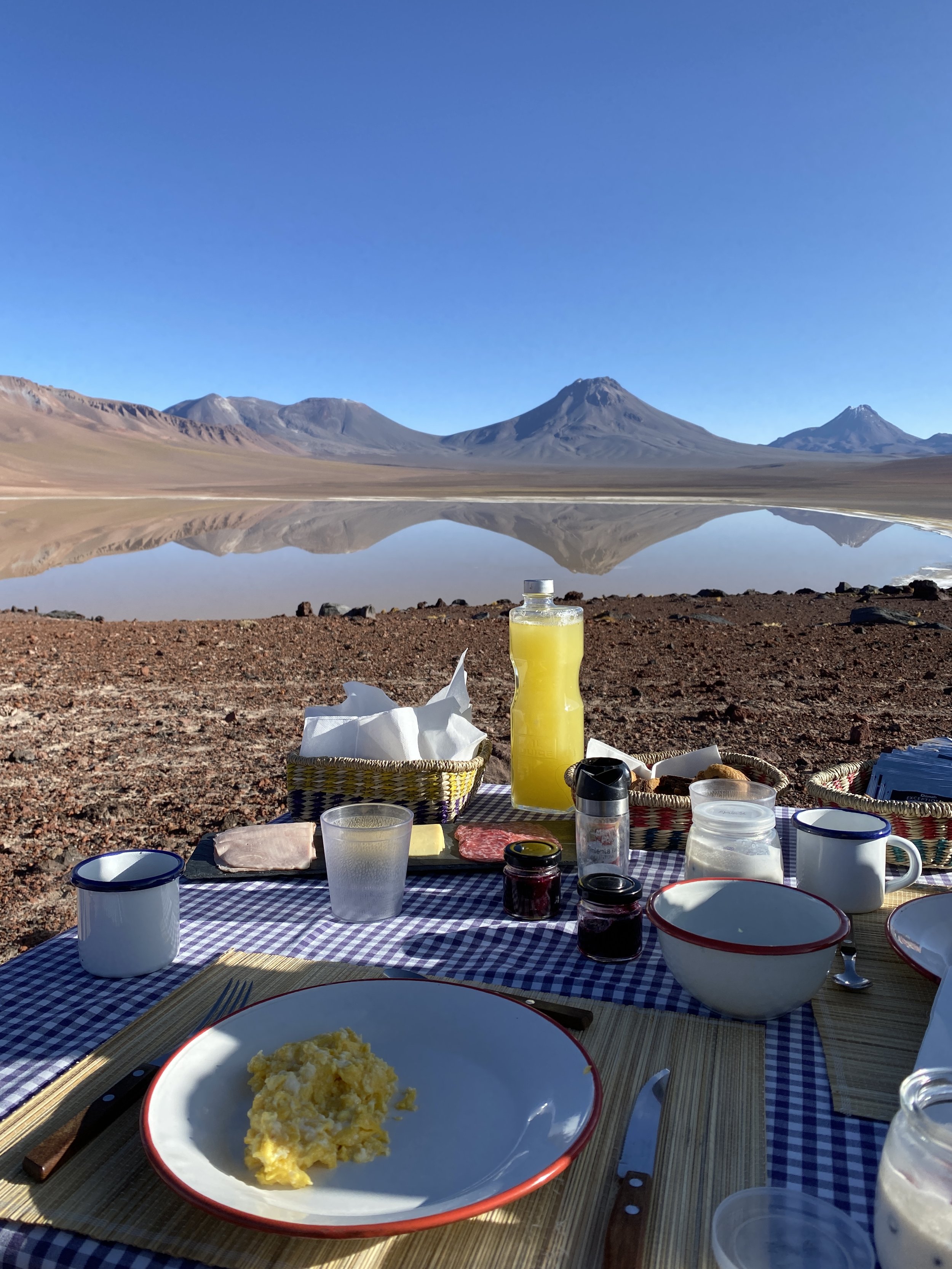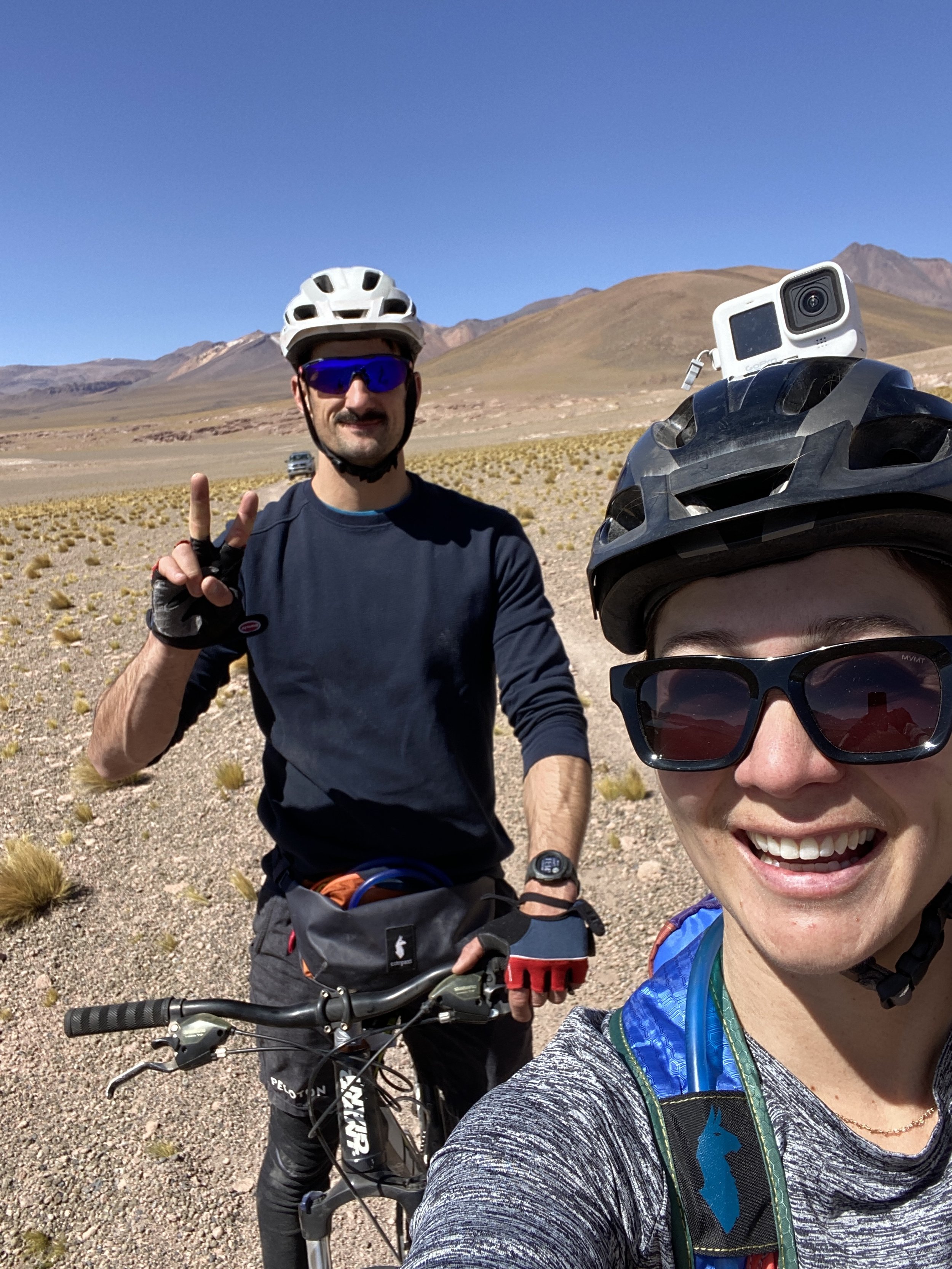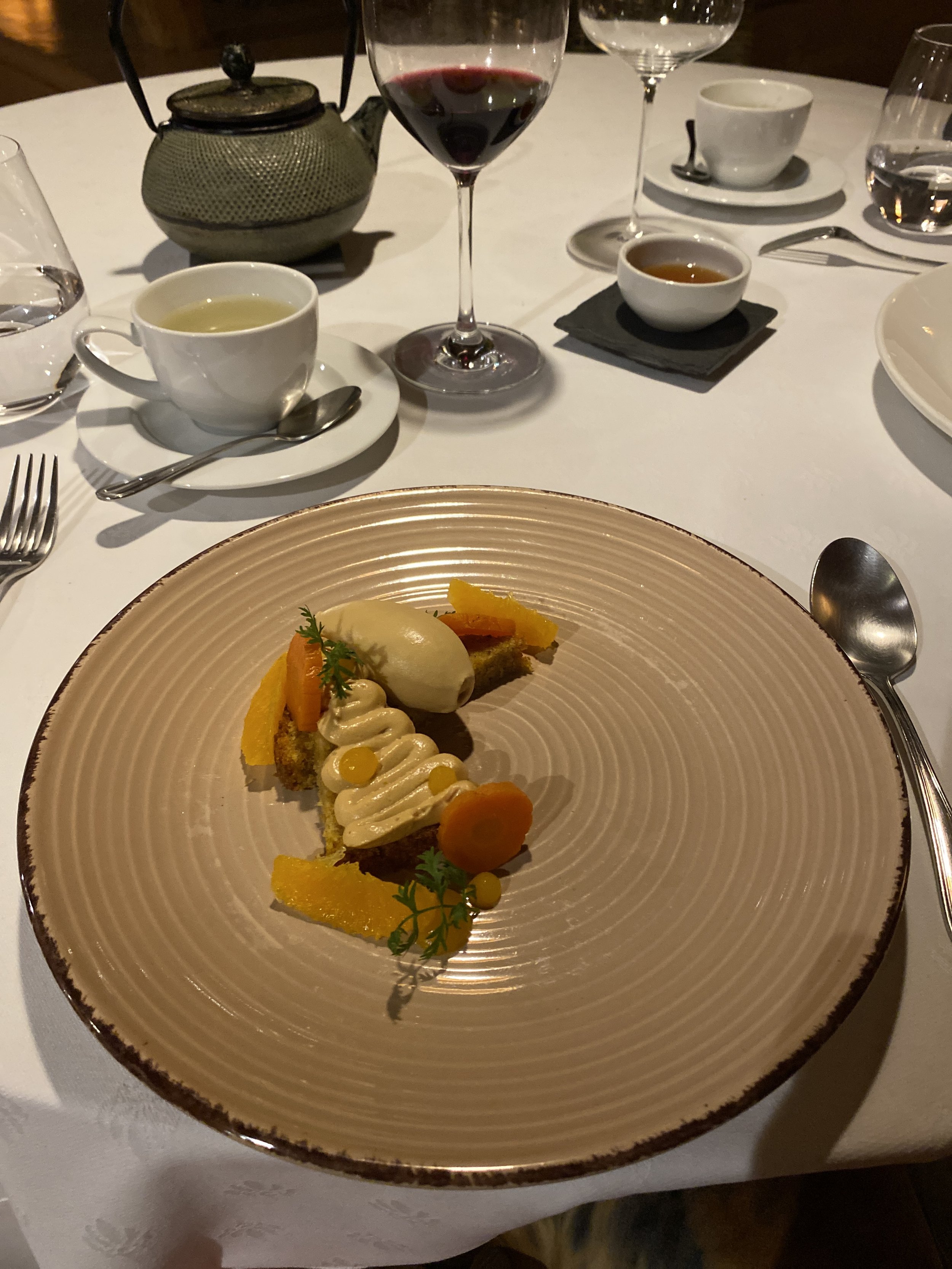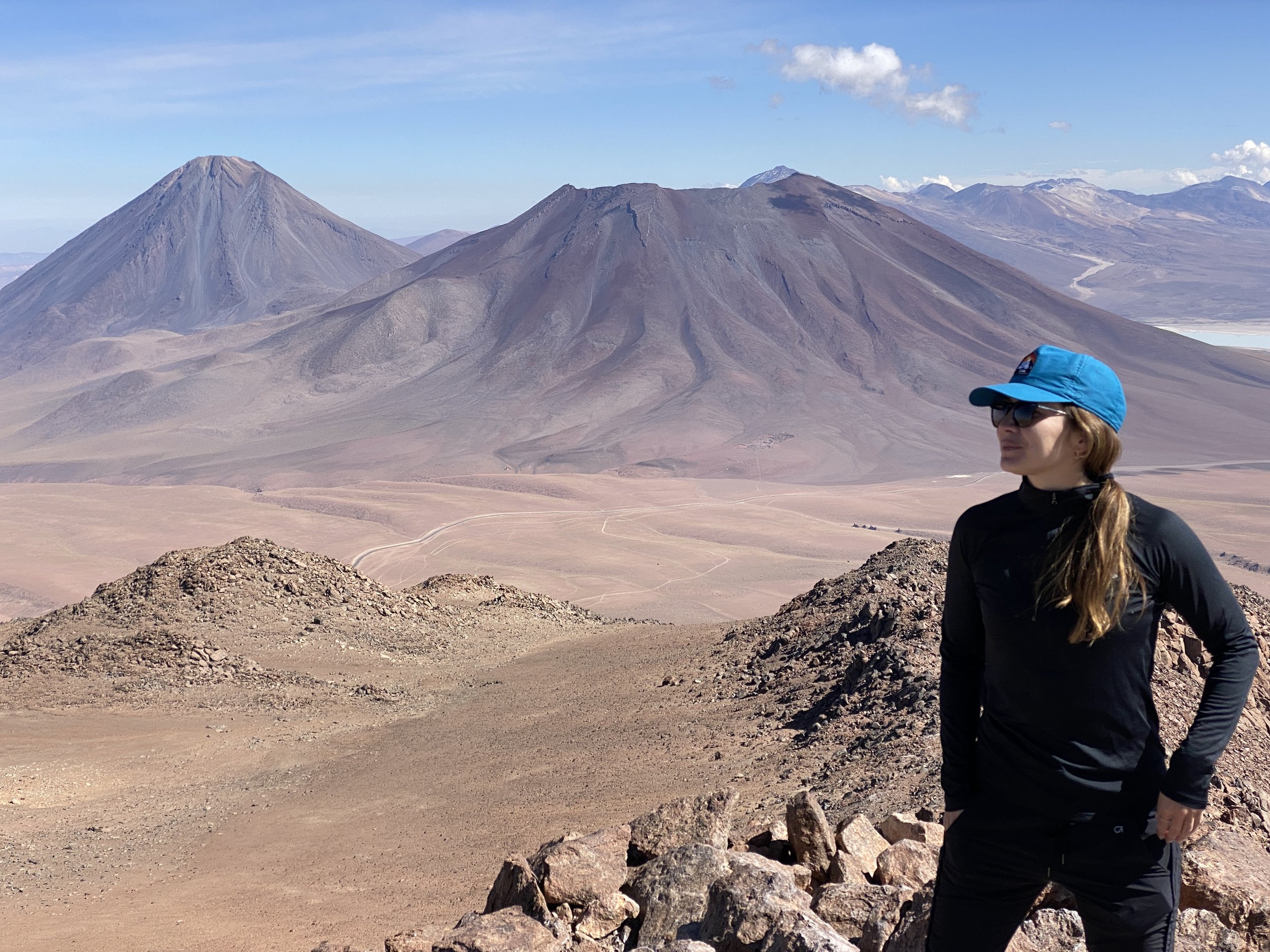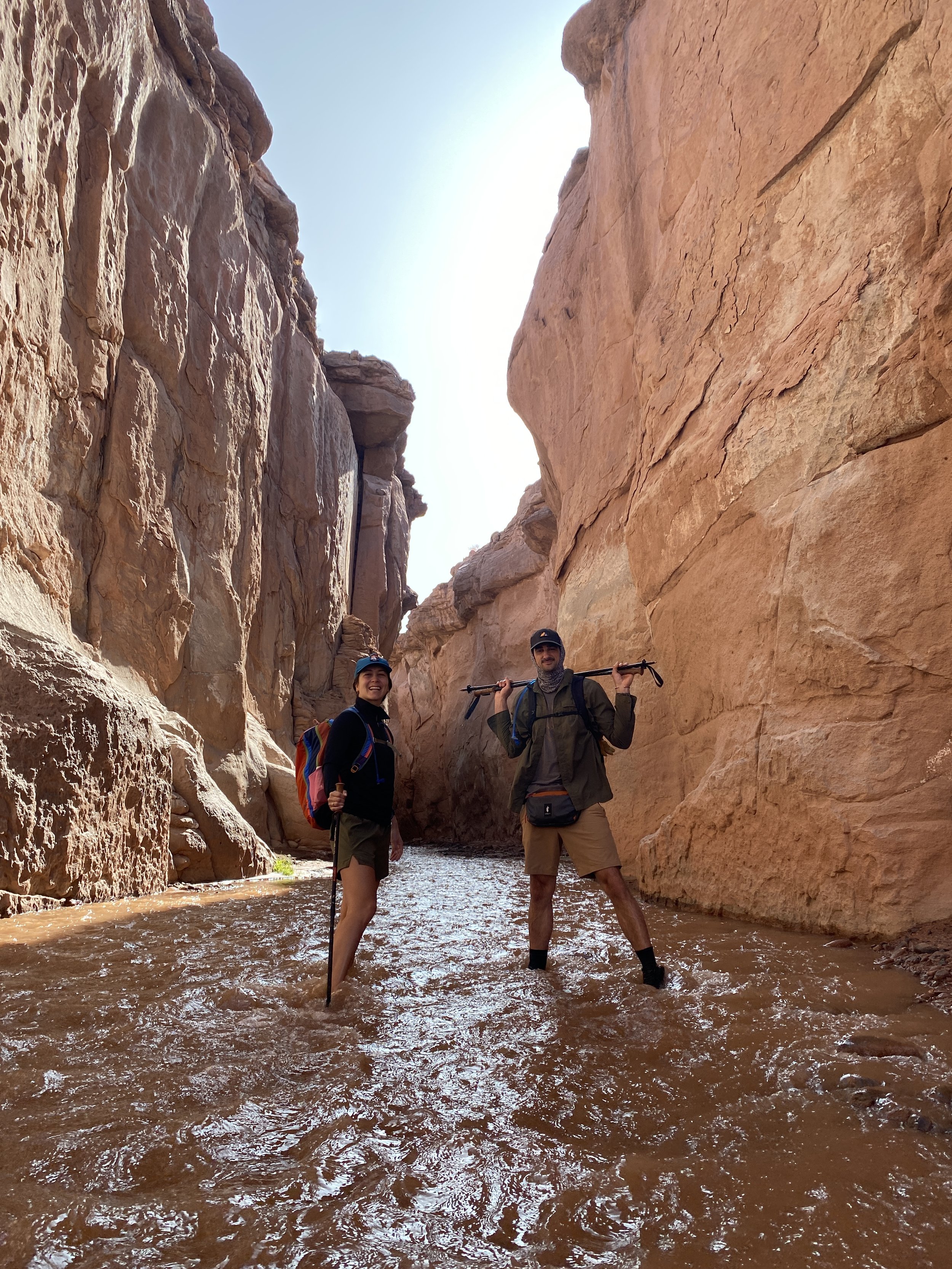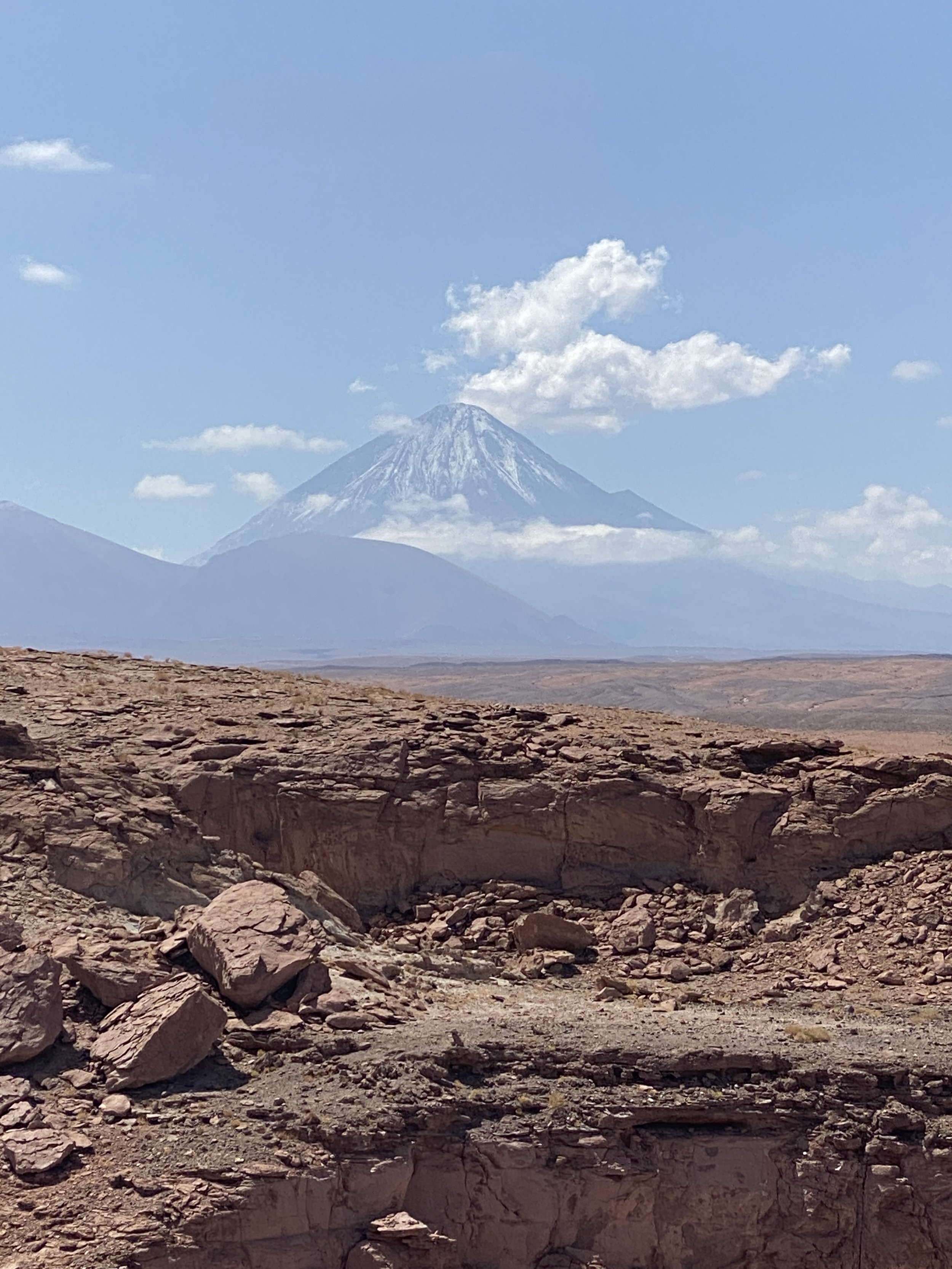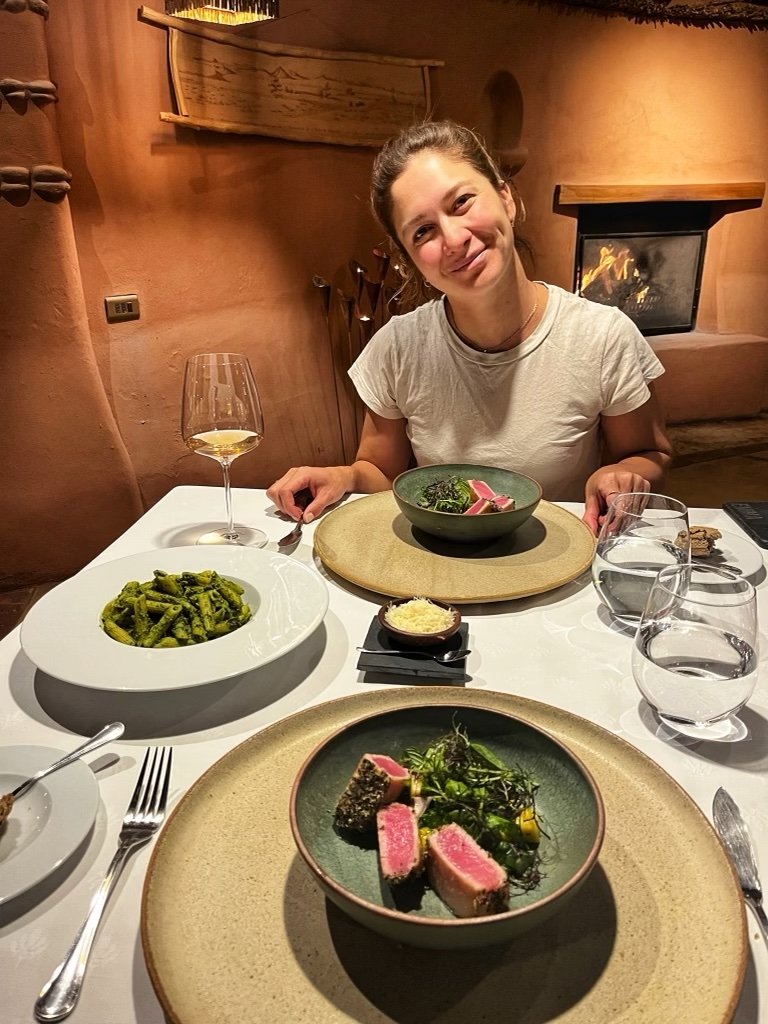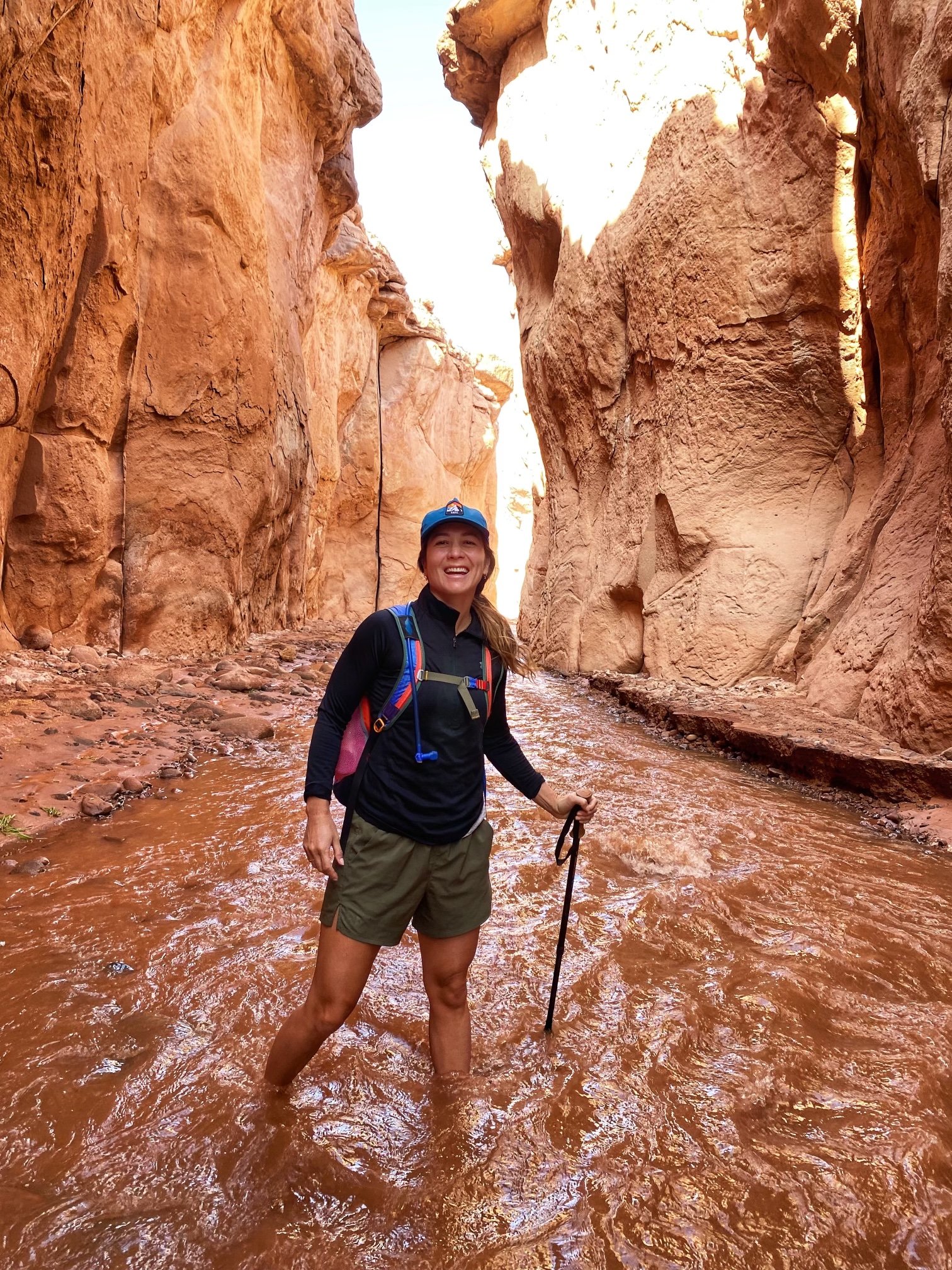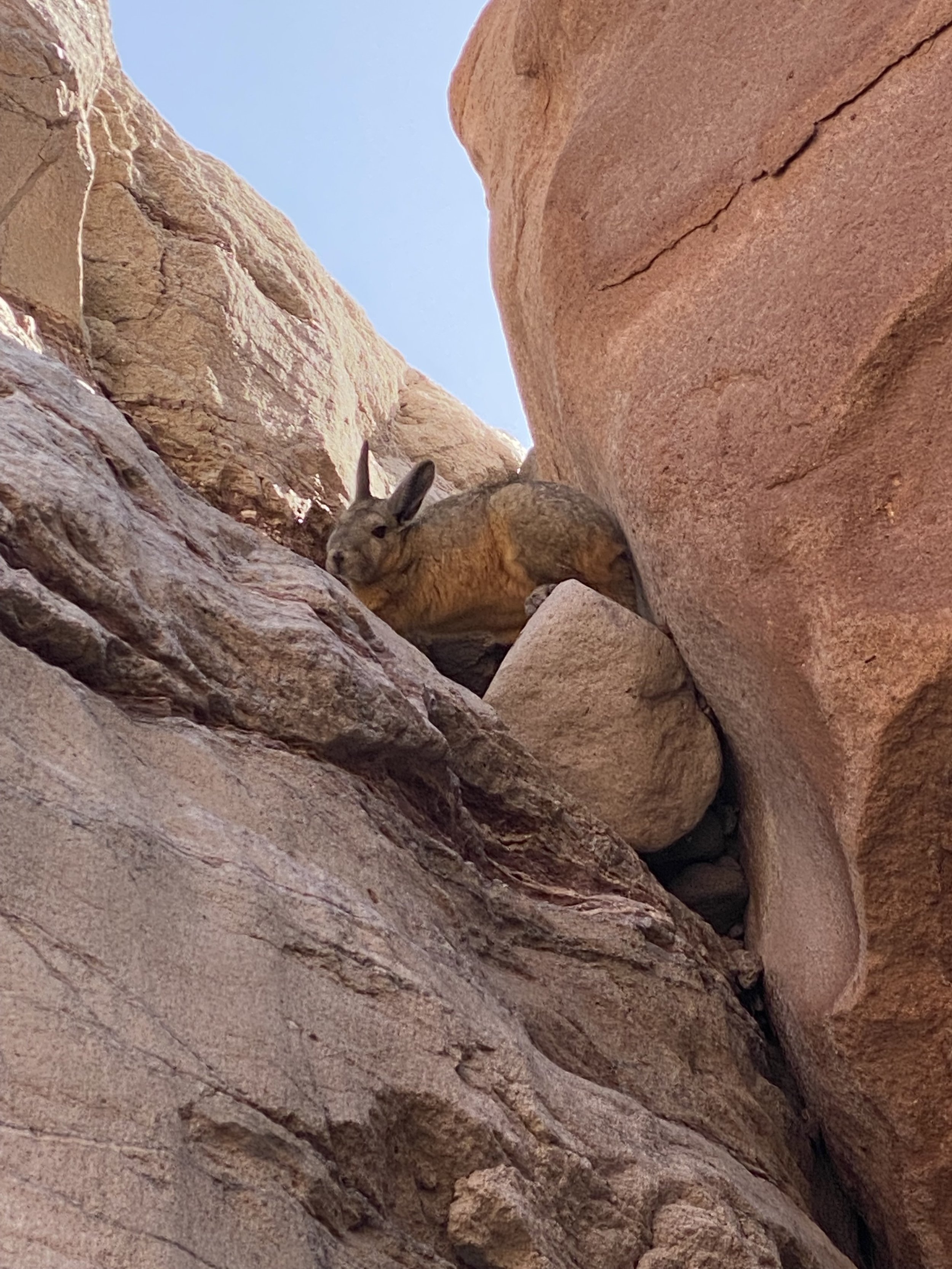 For more details on our excursions, accommodations, and Chile's rich history take a look at our full itinerary below!
Book with elsewhere to get a fully customized trip and itinerary of your own!