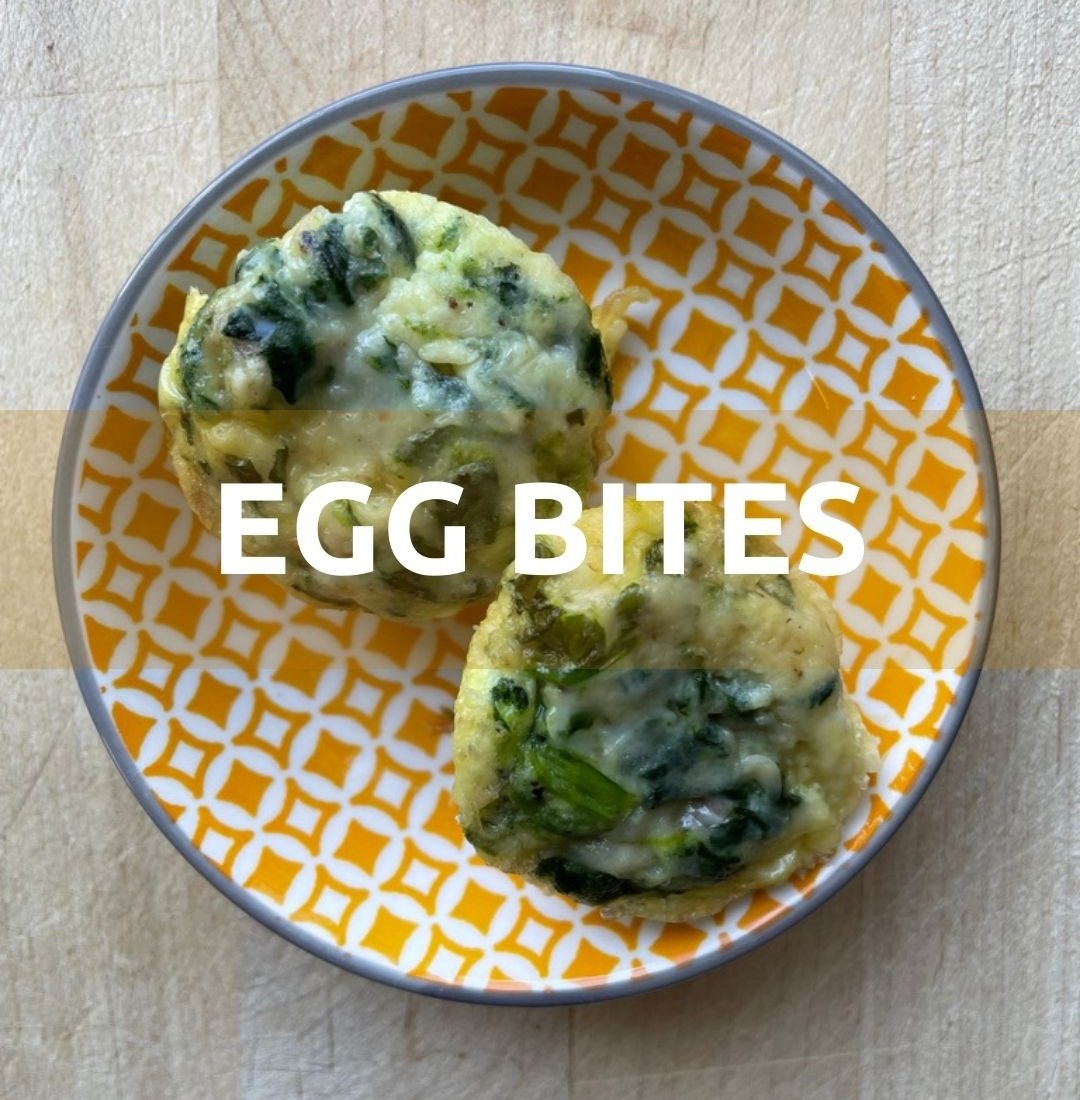 It's a new year and I don't know about you, but I'm ready to hit the ground running with some exciting things planned both personally and professionally. I know the month is going to be jammed packed so having quick meals and snacks on hand is a huge help when I need to grab something that fuels my body for long workdays. These egg bites are super simple and versatile—toss in whatever combo of veggies or cheese you have in the fridge. A certain major coffee shop chain makes theirs with kale and portabella mushrooms and another one with roasted red peppers, but you do you—the options are literally endless. I used Gruyère cheese leftover from the holidays and figured a combo of spinach and turkey bacon would go well together and they turned out great if I do say so myself!
One big tip here is to create a steam bath while you're baking the eggs in the oven by setting a casserole dish of boiling water on the rack below the egg bites. It's what gives these bites their soft, airy, fluffy texture. Another great idea is to make them in mini muffin tins so you can easily wrap and toss them in the freezer. Being bite-sized means they take no time to defrost and heat up. Have a couple in the morning with some fruit, a little green tea matcha and you're off and running.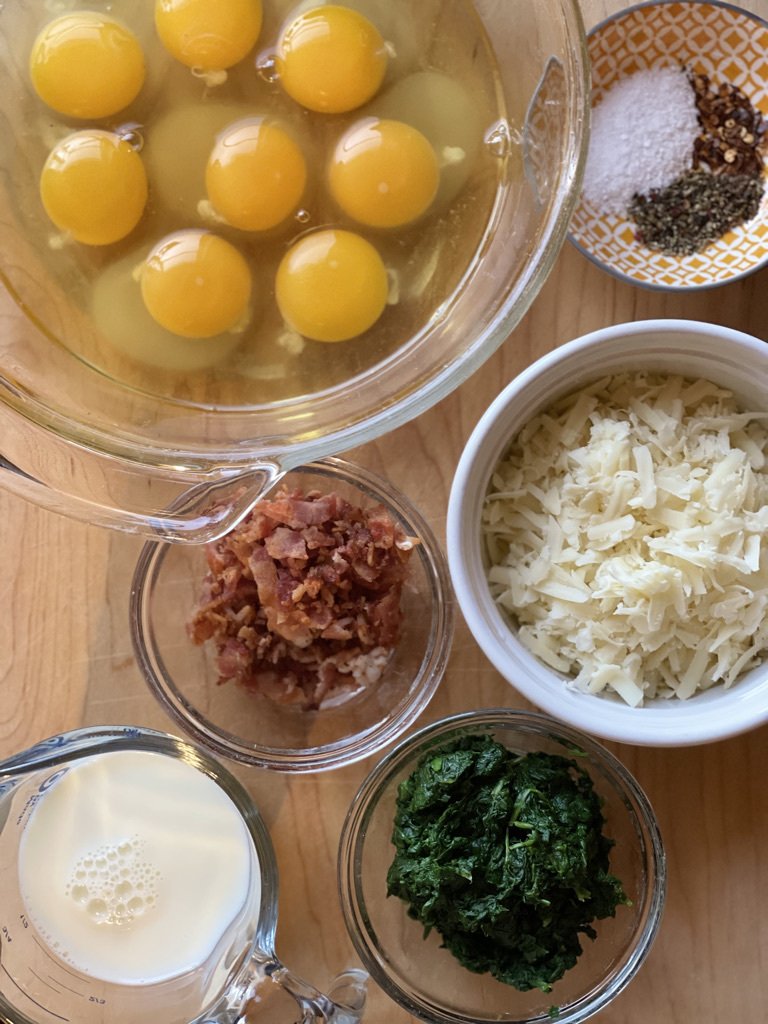 Ingredients
4 slices turkey bacon, cooked and chopped
½ cup cooked spinach, water squeezed out and chopped
1 cup shredded Gruyère
8 large eggs
½ cup 1% milk
½ tsp salt
½ tsp pepper
½ tsp crushed red pepper (optional)
Other ingredient combos to try:
diced ham + diced Swiss
diced cooked peppers & onions + shredded cheddar
diced roasted red peppers + shredded mozzarella
diced artichoke hearts + cooked spinach + shredded provolone + grated parmesan
Directions
Preheat oven to 300.° Lightly coat a mini muffin pan with cooking spray.
Place a glass or metal baking dish on 2nd rack and fill halfway with boiling water.
Whisk together eggs, milk, salt, pepper and crushed red pepper.
Stir in chopped bacon, spinach and cheese.
Divide the egg mixture into the muffin tin cups.
Bake 15 minutes, rotating the pan halfway through cook time. Let rest a few minutes before removing from pan.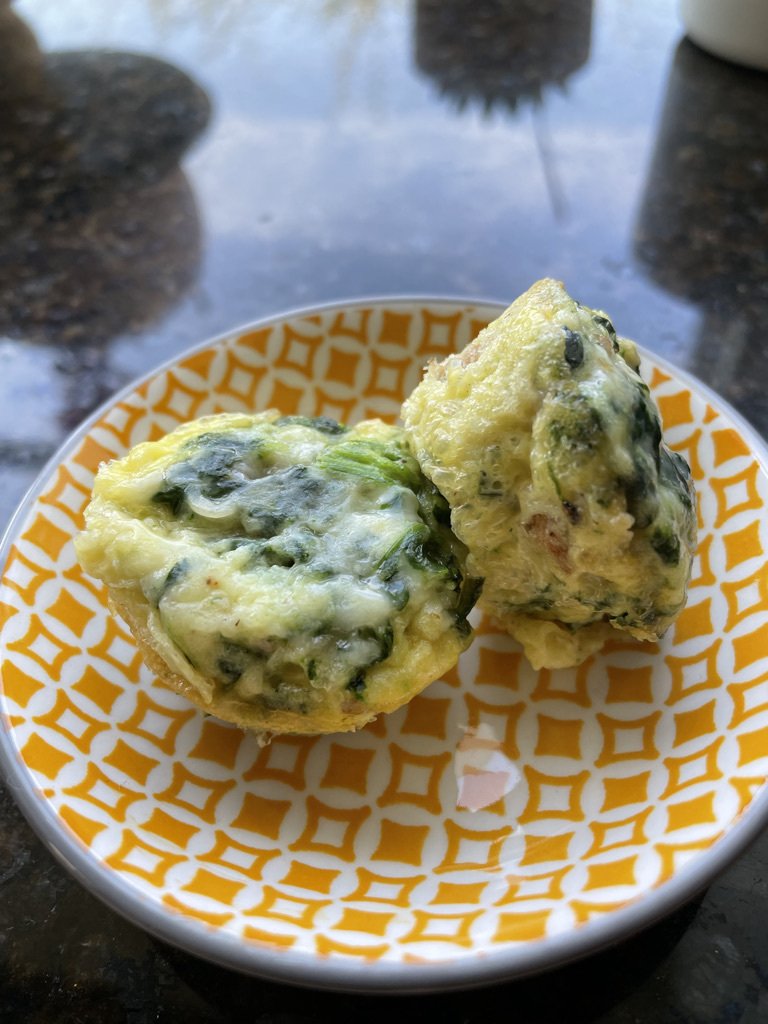 Sautéed Chinese Broccoli with Oyster Sauce
Next Post