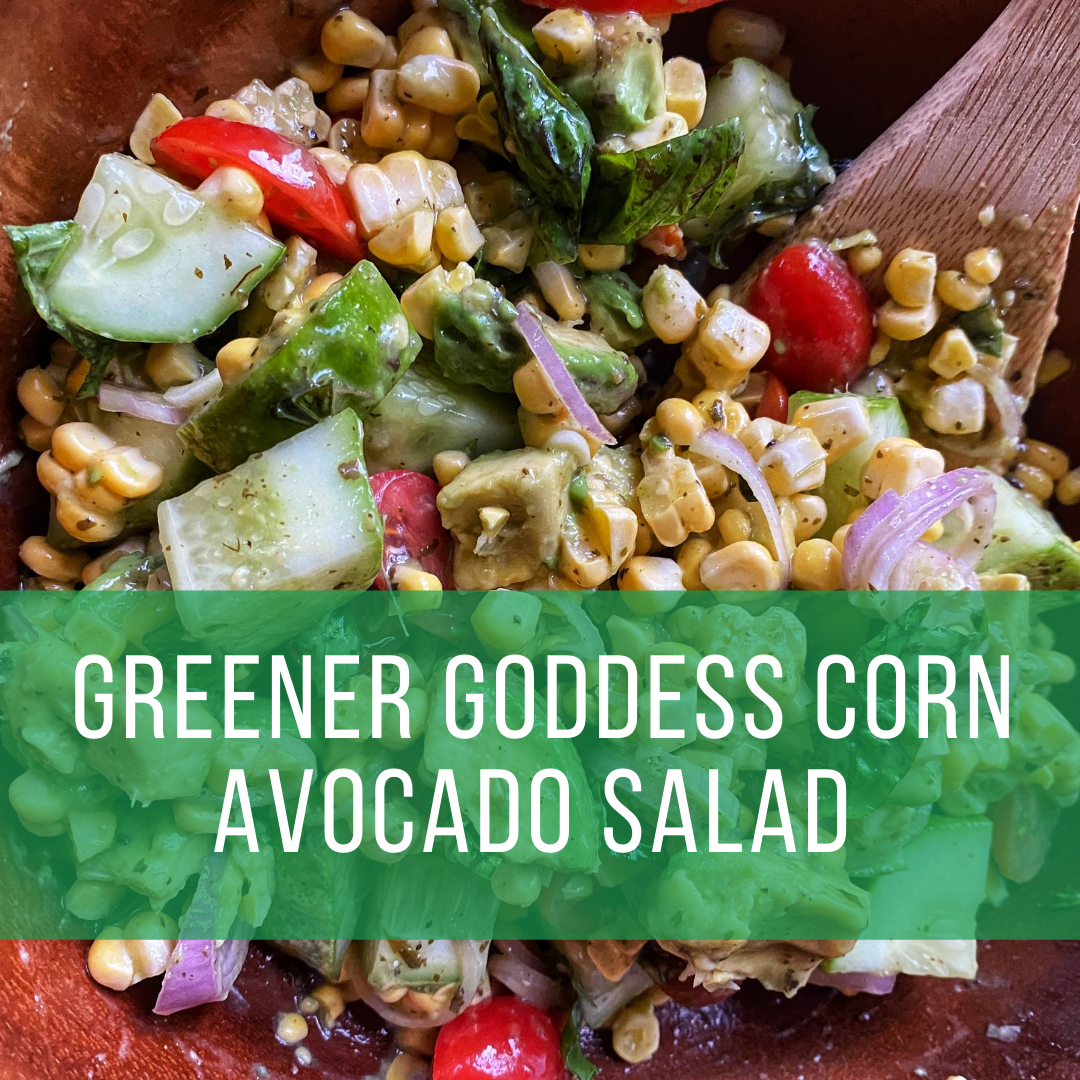 There is nothing quite like a fresh summer salad especially on a hot day! I am partnering with Healthy Choice Power Dressings #ad to bring you this flavorful, crisp and super simple recipe. I love using vegetables from my garden as much as possible, so the cherry tomatoes, cucumbers, and herbs in this recipe are straight from my vegetable garden. Corn is fresh from a farm stand down the street, and avocados, well I live on the east coast, so I get my avocados from the store!
Healthy Choice has a variety of new creamy dressings perfect for salads and even marinating meat. This recipe calls for the Healthy Choice Power Dressing Greener Goddess but make sure to also check out their other flavors, all made with real vegetables and they have dairy free, soy free options as well : Creamy Ranch, Garden French, and Creamy Italian.
Now for the Greener Goddess Corn Avocado Salad Recipe!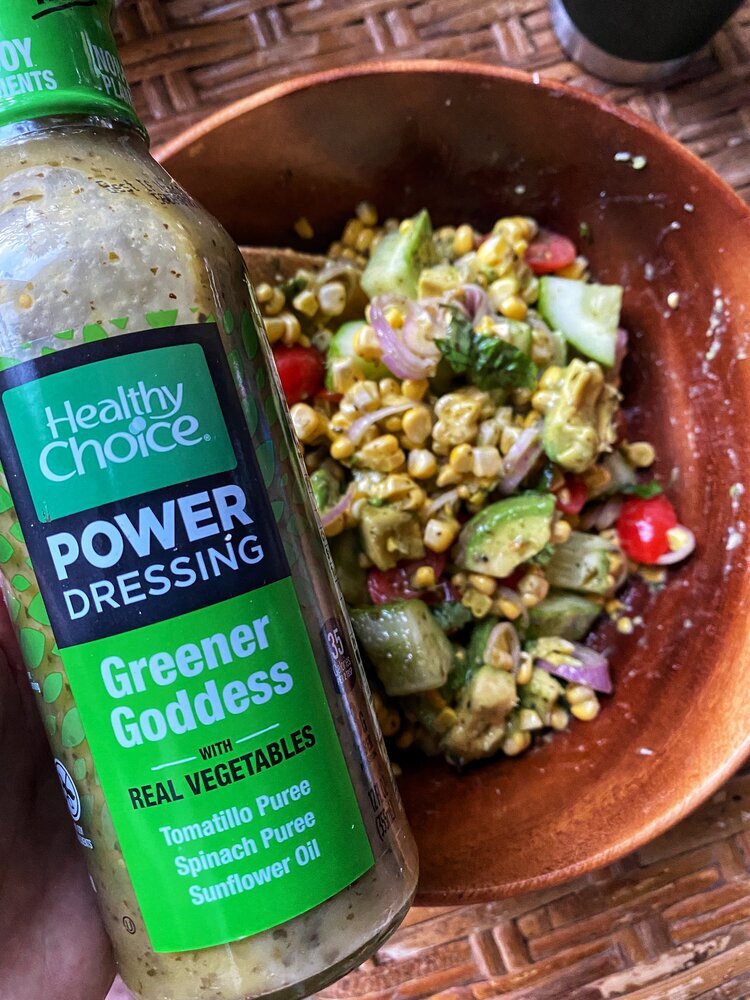 Ingredients
3 fresh ears of corn de-kernelled (I like to lay them down flat and cut length wise, rotate so flat part is down, and continue to cut around).
2 small/medium fresh cucumbers chopped
1 medium shallot chopped in rings
1 cup of cherry tomatoes cut in halves
1 ripe avocado chopped in small chunks
handful of fresh basil roughly chopped
smaller handful of fresh parsley roughly chopped
1/4 cup Healthy Choice Power Dressing Greener Goddess
Directions
Place all ingredients in a large bowl and gently mix together. Yes, you can eat the corn raw, OR cooked whichever you prefer! I've boiled it, as well as grilled it, and they all come out delicious! Add salt & pepper to taste at the end if needed. Share with your family/friends and ENJOY!
Bangin' Breakfast Sandwich
Next Post