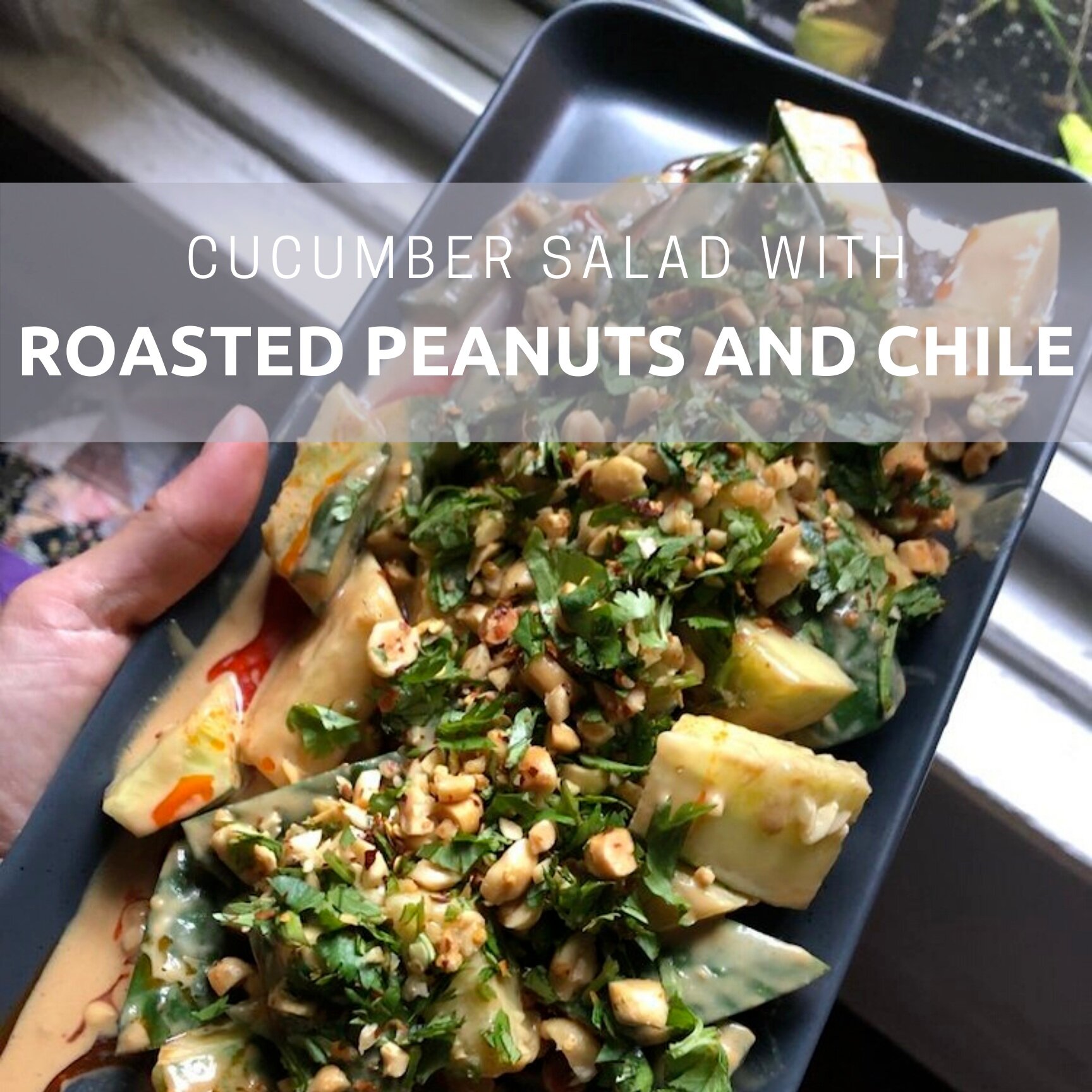 It's cucumber season! If you have a garden or frequent the farmers market, you already know. What do you do with all those cucumbers? If you're tired of pickling, here is a new recipe I recently tried originally from NYTimes Cooking. I changed a few ingredients, and made it my own, and I have to say, its delicious! I grew up eating my mother's Chinese Dan-dan noodles so this recipe feels like home to me. I made it recently at a backyard dinner party, and it was a hit! Check it out below, and let me know what you think!
Ingredients
6 Persian cucumbers (about 1 pound), cut lengthwise into thin spears, then cut crosswise into 2-inch pieces
Kosher salt
¼ cup salted, roasted peanuts
¼ cup cilantro leaves
1 teaspoon red-pepper flakes
3 tablespoons natural unsalted peanut or almond butter
2 tablespoons soy sauce
2 tablespoons unseasoned rice vinegar
1 teaspoon sesame oil
1 small garlic clove chopped finely
Chile oil for serving (optional)
Directions
Toss cucumbers with 1/2 teaspoon salt and set aside.
Chop peanuts, cilantro and red-pepper flakes together and set aside.
In a large bowl, mix together nut butter of your choice, soy sauce, rice vinegar, sesame oil, garlic and 1/2 teaspoon kosher salt. Add a splash of water if needed to thin mixture.
Transfer salted cucumbers into the large bowl with dressing and mix well.
Top with chili oil, and peanut mixture. Serve immediately.
Enjoy!
Roasted Winter Squash Salad
Next Post