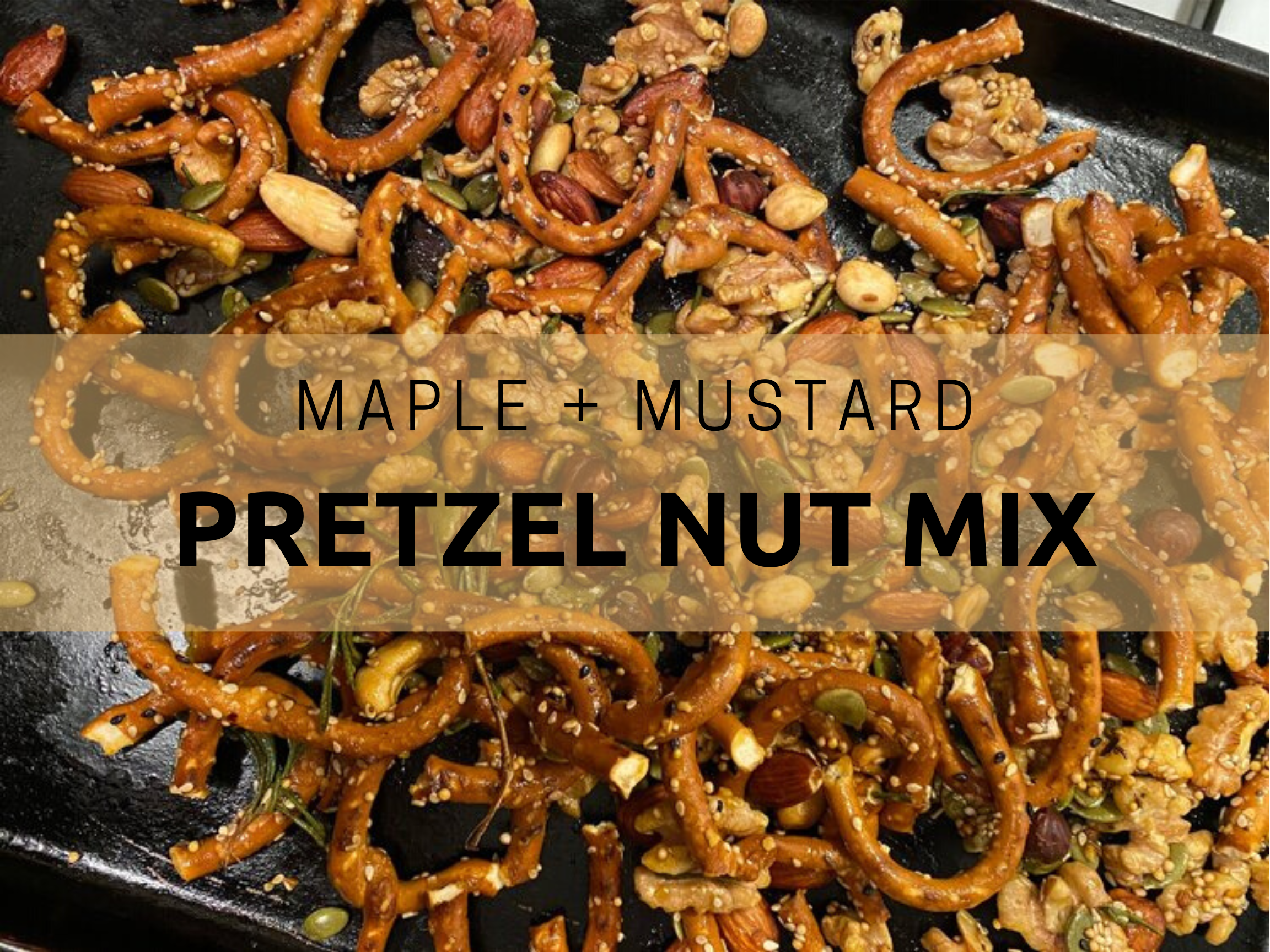 If you've ever made granola before, this is just as simple! I got this inspiration from a friend of mine who always has something similar at her house for holiday and dinner parties. She puts small bowls of it out everywhere for people to snack on throughout the night, and everyone LOVES it. I modified some of the ingredients and also realized it's pretty hard to mess this one up. Check out the recipe below, it takes about 20 min, so simple!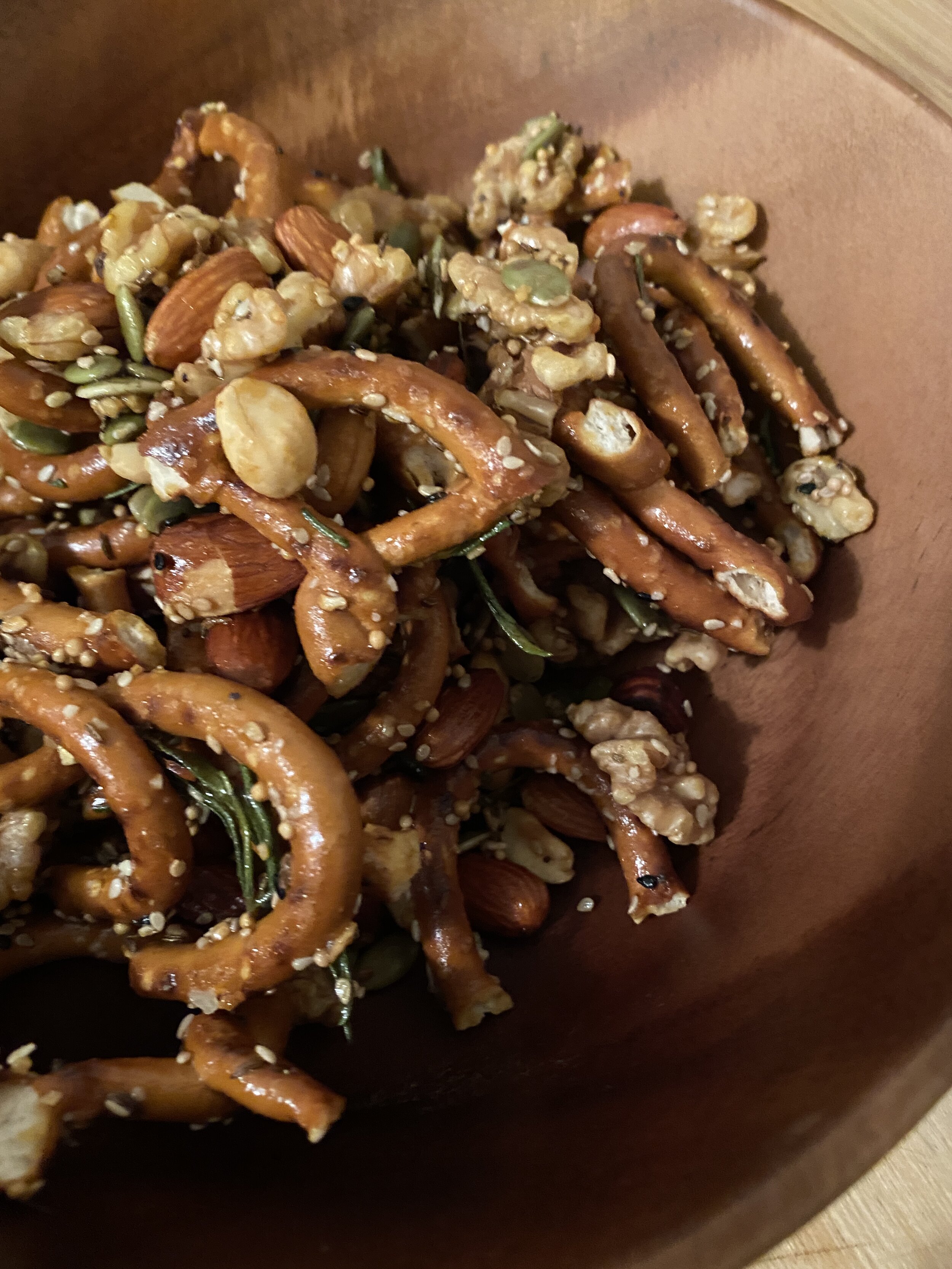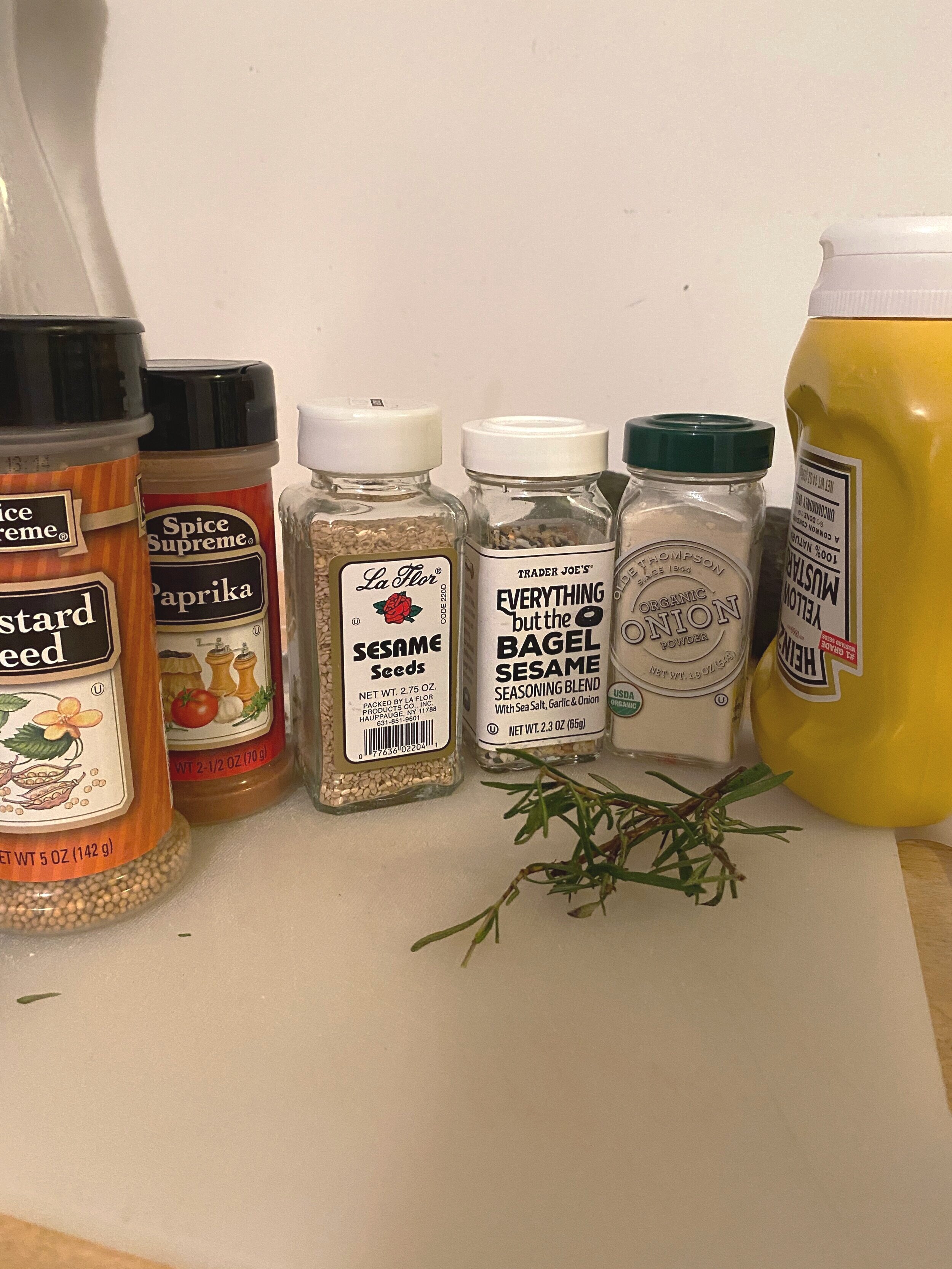 Ingredients
1 cup salted pretzels
3/4 cup cashews
1/2 cup almonds
1/2 cup walnuts
1/4 cup hazelnuts
1/4 cup sunflower seeds
(Also possible to use a nut mixture, already mixed in a bag. 2.5 cups of nut mixture)
1 tbsp Trader Joes Everything but the Bagel sesame seasoning blend
1 tbsp sesame seeds
1 tbsp onion powder
2 tsp mustard seeds
1 tsp paprika
2 tsp caraway seeds (optional)
3 tbsp maple syrup
1 1/2 tbsp yellow mustard (possible to use dijon as well for more spice)
1 tbsp olive oil
3 long sprigs of fresh rosemary, lightly chopped
1 1/2 tsp salt
Directions
Preheat the oven to 375F. Mix together all of the wet ingredients (everything put pretzels and nuts/seed). Add the dry ingredients (pretzels, nuts and seeds). Toss together until combined and evenly coated.
Spread the mixture on to a large baking tray (option to line with parchment paper for easier clean up). Cook for 12-15 minutes, or until golden. Set aside to cool, then break up the mixture before storing or serving.
Enjoy!
Traditional Homemade Dumplings – Happy Lunar New Year!
Next Post