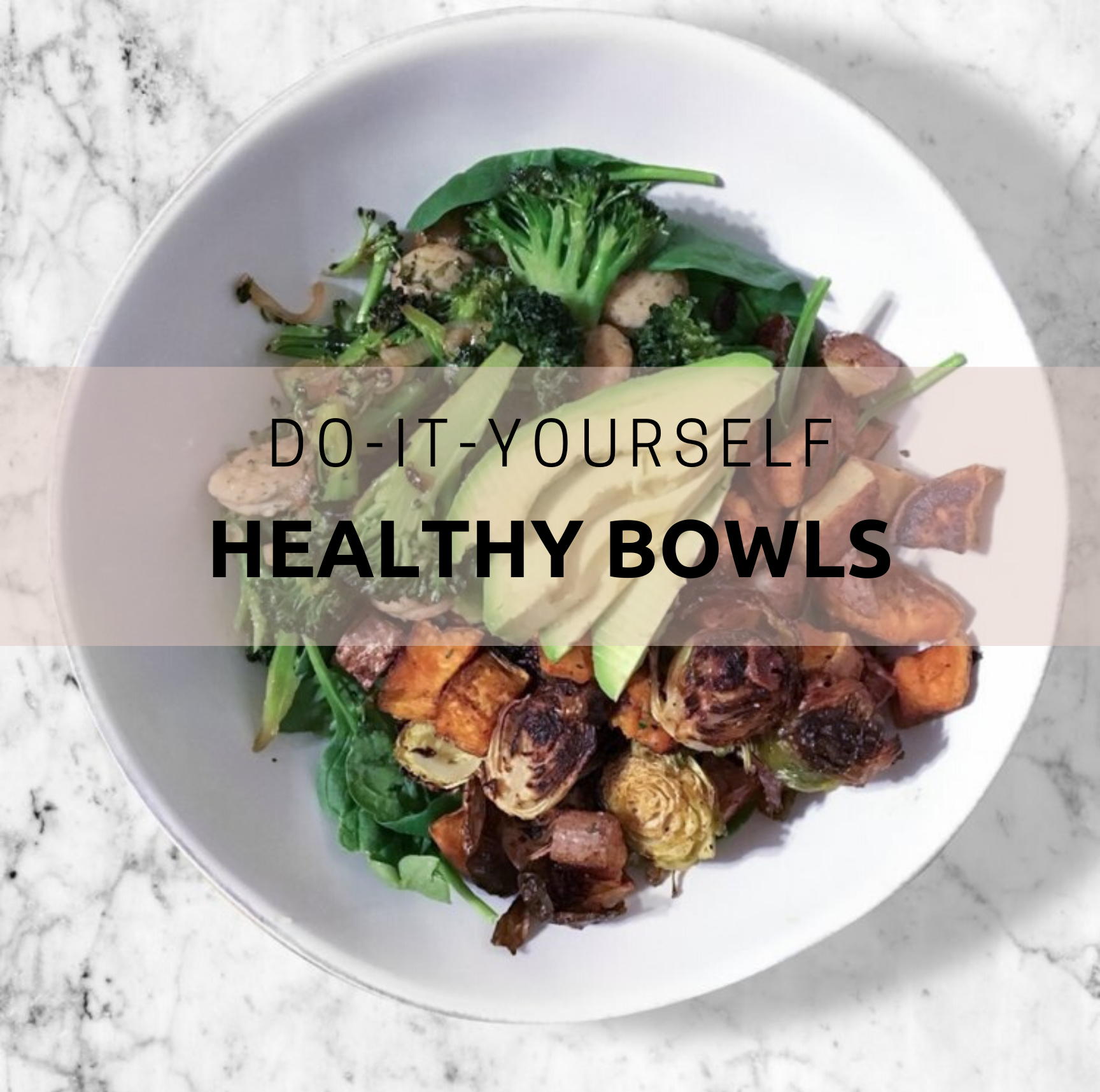 My go-to dinner time meal is a healthy bowl. What is that? Its basically the easiest healthy way to put together a meal, (in my opinion). And you can do meal prep and make enough food for multiple meals throughout the week. There are so many variations for this recipe, and lots of ingredients you can play with but in this blog post I'm going to talk about how I like to assemble a healthy bowl. It takes some prep work, but once you get it down, it can make your life so much easier. (And healthier!)
Ingredients
a large bowl (this is my favorite bowl to use from Crate & Barrel)
greens (spinach/baby kale)
grain: quinoa or brown rice
salad dressing/oil and vinegar
2-3 cooked veggie dishes. Roasted cauliflower for example, and/or my go-to brussels sprout recipe.
avocado/egg/fruit for topping.
Directions
Start with a fresh green like baby kale or baby spinach. Stay away from Tuscan kale, or tougher greens because they take too long to chew. I'm not kidding. You're dinner shouldn't be your workout. Lay the greens on the bottom of your large bowl, and toss with a light dressing like oil and vinegar and lemon, or an Italian dressing.
Cook your grain: quinoa or brown rice. I usually like to cook quinoa, it takes about 15 minutes on the stove. 1 cup of quinoa before cooking can provide up to 4 bowls. Take 1/2 to 1 cup of cooked quinoa and lay on top of the greens, (cold or warm).
Cook your veggie dishes. I recommend making at least 2 for variety. Roasted cauliflower, brussels sprouts, BBQ Jackfruit, or roast some butternut squash (as seen in photo) with olive oil salt and pepper (400 degrees, 30 min), stir fry broccoli/green beans with sausage/tofu, there's just so many options. Make enough for multiple meals. Lay both veggie dishes separately in the bowl on top of grains.
Top it off with half an avocado for some healthy fats, or try frying an egg over-easy for some more protein. Add some berries or fruit on top for some sweetness and carbohydrates.
Let me know what kind of healthy bowls you come up with! Enjoy!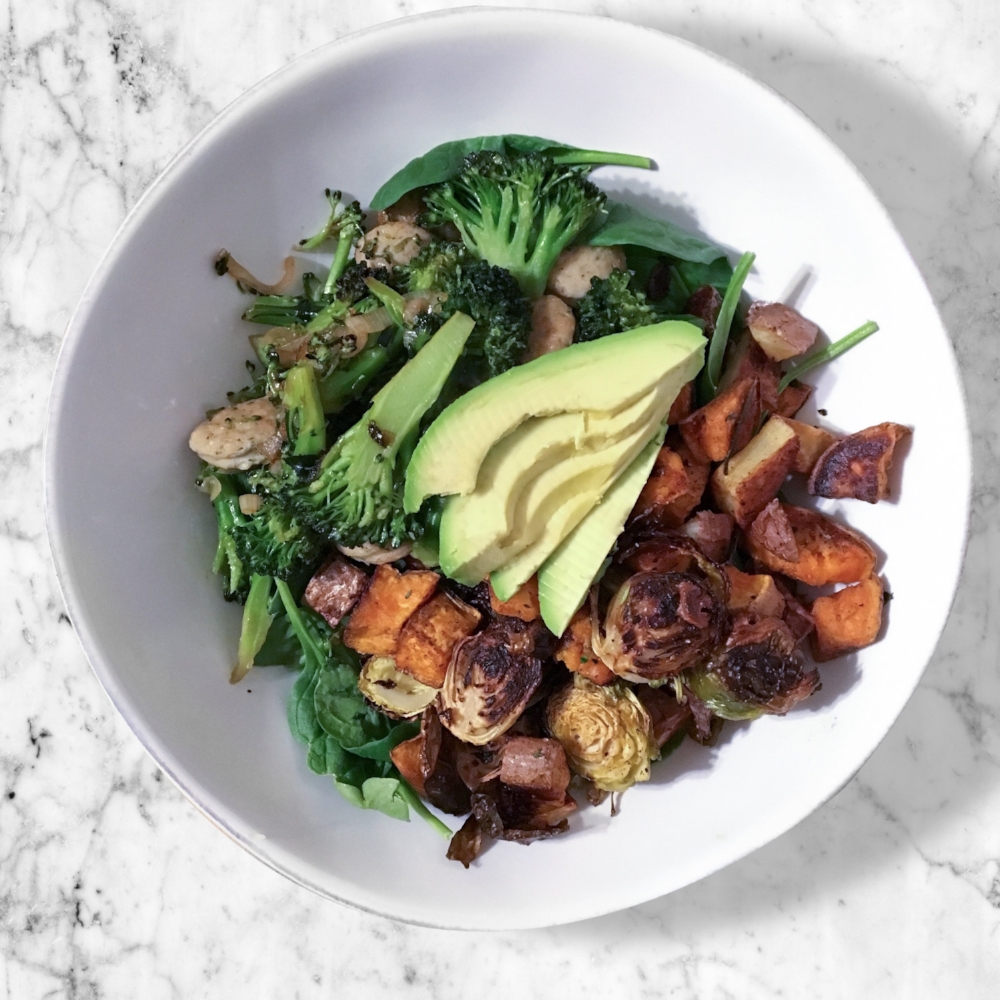 Protein Packed Breakfast Cookies
Next Post